Meeting Your Child's Adoptive Parents
Talking to and meeting your child's adoptive parents for the first time can be one of the most nerve wracking experiences. The only way I can describe it is like going on a blind date. I remember feeling so nervous and wondering what they would be like and what we would talk about. I mean we were complete strangers after all. Would there be anything to talk about? Were they going to judge me? Were they going to like me? What would happen if they didn't like me? My head was spinning with a million different questions. In my case we started off with a phone call and then got to meet each other in person. After going through this experience, I have reflected on a few tips and things to remember if you find yourself feeling that same way.
HAVE QUESTIONS PREPARED. This sounded kind of weird to me at the time, but it was so helpful and most importantly it alleviated any awkward silence. As soon as there was a lull in the conversation, I would ask one of my questions. It also helped me to really get to know them. There were things that I wanted to know about them, but with all the nerves I would have forgotten to ask. It was really helpful to have them written down and in front of me. You may want to know what they do for work, what they like to do in their free time, or whether or not they plan to be stay-at-home parents. Having a list of questions can help to calm your nerves and make you feel prepared. Plus, if it's a phone call they won't even know you have the list. Also, something to remember…if there is something you want to know, but you don't feel comfortable asking them directly, reach out to your adoption professional, who I'm sure would be happy to get the answer for you.
BE OPEN AND HONEST. It is so important to be open and honest about the way you are feeling or how things are going. Adoptive parents genuinely care about you and want the best for you, whatever that might be. They are not there to judge you or make you feel badly.
VIDEO CHAT IF YOU CAN. If you can't meet in person, video chat is an amazing option. You can only get to know someone so much by the sound of their voice. It can be a lot easier to form a connection with adoptive parents when you can see their faces. I know this can be kind of scary, but hopefully by now you have had a few conversations on the phone or through texting and you feel more comfortable with each other. Video can give them a chance to show you their home, for you to see how they interact, and to build a stronger bond. I know a lot of birth parents that would video chat once a week to check in and catch up on what was going on in life.
ASK FOR MORE PICTURES. At this point you have probably only seen a few pictures from their profile or on their website. Picture albums can be a really great way to connect and share stories about different memories and times in their lives. It can also help you to envision what your child's life may be like in the future. Is there a particular place they like to vacation every year? Do they have family reunions with extended family? Do they love to ride bikes by the beach? All of these pictures and stories can paint a picture of their life, hobbies, vacations, etc. If you feel comfortable, you can share pictures as well. The goal in all of this is to build a relationship and connection that makes you feel comfortable.
AND REMEMBER…nerves are completely normal. I can guarantee the adoptive parents are just as nervous, if not more nervous than you are! They are experiencing a lot of the same feelings and hoping you like them as well. And it may take a few times of talking or meeting for things to start to feel more comfortable but the hope at the end of it is that you both feel a connection to each other and feel comfortable with taking the next step in the process, becoming exclusive!
~Ali
The Birthmother Experience
The experience of becoming a birthmother is so unique and I hope that sharing my experience will bring you hope and perspective should this be the path you choose.
I was 19 when I found out I was pregnant. I felt like my entire life was crashing down around me. I felt shame, anxiety, worry, and so many more emotions all at once. This was never part of the plan. The birthfather was unsupportive and chose not to be a part of my pregnancy. My family was extremely disappointed in me. I was alone and honestly thought that I had made my bed and now had to lay in it. I planned to be a single mom. I was going to school at the time. It had been a goal of mine to graduate from my university in four years. Being a mom, and a single mom at that, was going to make that very difficult. I had to give up on that dream and take on the responsibility that was coming. It was extremely scary. It wasn't until I was about 8 months that someone suggested I look into my options.
At that point I didn't know I had options since I had decided against abortion. I was very against adoption given what I knew about it (which I came to find out was very little). I could never give my child away to someone and hope that she was going to be okay. She was my flesh and blood and I would not have been able to live with myself. But even with that in mind, I still decided to look into it. I found an agency's website and started looking into open adoption. It sounded to good to be true at first. I wasn't sure how exactly it would work, but I decided to look further into it. By this time I was 36 weeks. I thought it was too late, but the agency walked me through the entire process. I looked through profiles and one family stood out to me. I chose to meet with them and I instantly fell in love with them. They were perfect.
I could not have found better parents for her. Our relationship is natural. Our bond is strong and based on mutual love and respect. They are so committed to the relationship that we share and make it a constant priority that my birth daughter know who I am and that I be a part of her life. I have never doubted that I made the right decision. I did not make this decision for myself, but in hopes that my daughter would have the most wonderful life filled with opportunities I could not provide by myself. She deserved the best, and she got that. I am a part of a beautiful thing. I graduated in May 2014 (meeting my 4 year goal) and she is my inspiration. I have achieved these things because of open adoption. Fast forward six years and I am still getting updates on how she is growing and thriving, while achieving my own dreams. I have the best of both worlds and I have come so far because of the decision I made to place her.
The birthparent experience is unlike any other experience I have gone through. It is beautiful, but at the same time very painful. There is no denying that making the decision to place your child in an open adoption is one of the hardest decisions you will ever have to make. It can be scary and that is okay. Birthparents are just as scared as everyone else involved. It is a new experience that has to be taken day by day. In my own personal experience I feel the ups and downs often, and it is ok to feel those deep emotions. There are good days and there are bad days, but ultimately it is the most beautiful and rewarding thing I have ever been a part of. I love my birth daughter and I love her adoptive parents with all my heart.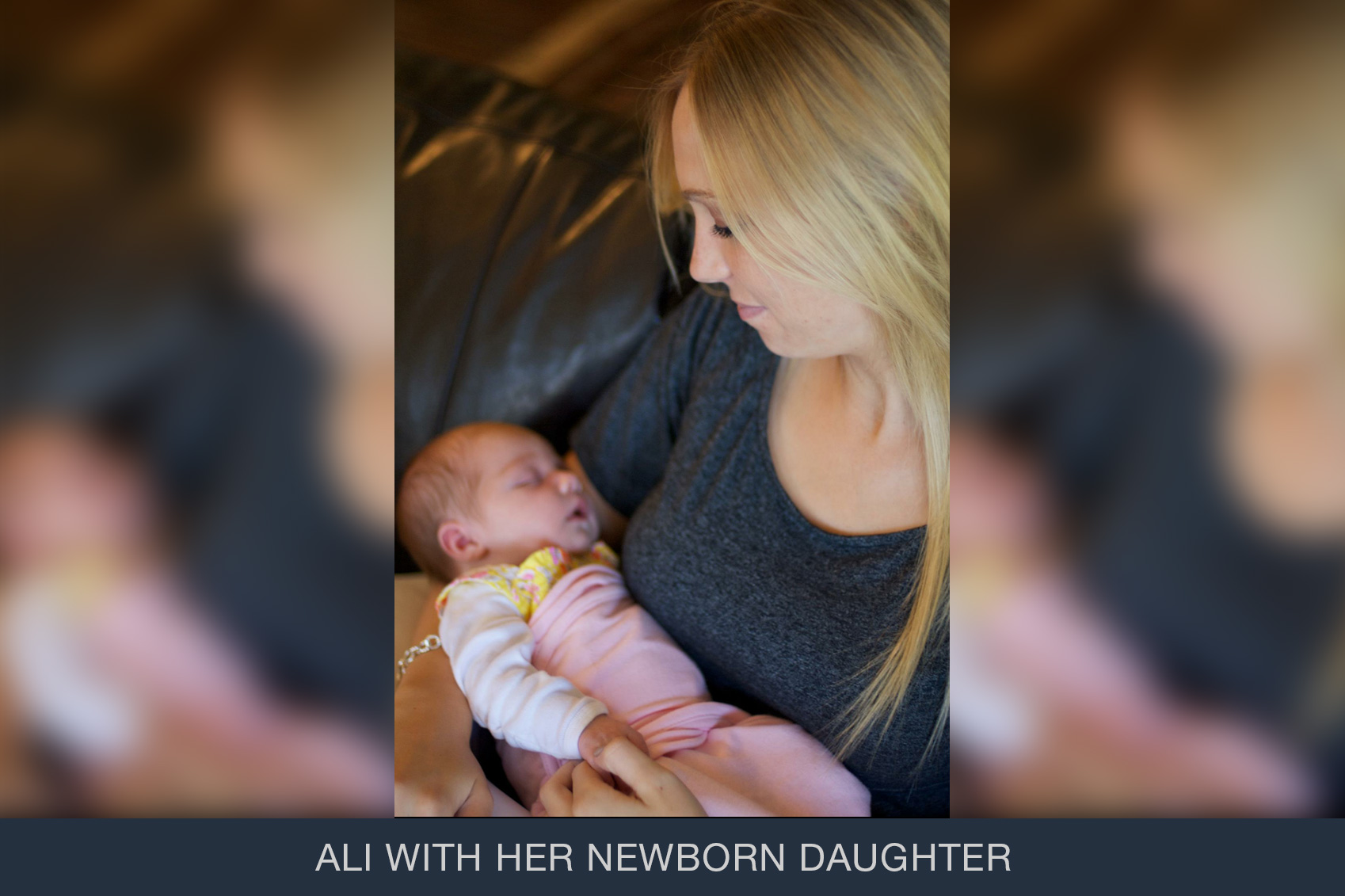 Does placing my baby for adoption make me a bad person?
When I was making the decision whether or not to place my baby for adoption I struggled with this same question. Unfortunately, there is a lot of shame placed on women experiencing an unplanned pregnancy. We are often times thought of as irresponsible and careless. On top of that shame placed on us, there is still ignorance about adoption that creates an additional stigma. Society tells us that women who place their babies are taking the easy way out or are running away from their responsibilities. I have come to learn that it is the exact opposite. These women are making the hardest decision and taking full responsibility for making the best choice for their child.
Some people would say to me that I was making a brave and selfless decision, but to be honest I didn't feel that way. I weighed out my options and while I was making the decision that was best for my baby, I was also making the decision that was best for me. I felt selfish for wanting my life back to the way it was before. I felt shame that I couldn't parent on my own. So while my selfish reasons helped me to make my decision, the driving force in my decision to place my daughter for adoption was my desire for her to have the best life. She deserved that. And let me tell you that placing my daughter was the most difficult experience of my life. As sure as I was about my decision, my heart was betraying my head. It hurt. When it really came down to it I forgot all about my selfish reasons and the only thing that kept me going was knowing she deserved a life I couldn't give her on my own. It wasn't about me; it was about her.
I mean I may be biased, but I think birthparents are some of the most courageous and selfless people. They are making the ultimate sacrifice. They are putting their child's needs above the wants and desires of their own heart. It really doesn't get any braver than that. They are taking a difficult experience and making it into something beautiful. And that is something to be proud of. It takes a special kind of person to make that sacrifice. Placing your baby for adoption doesn't make you a bad person, it makes you a beautiful person.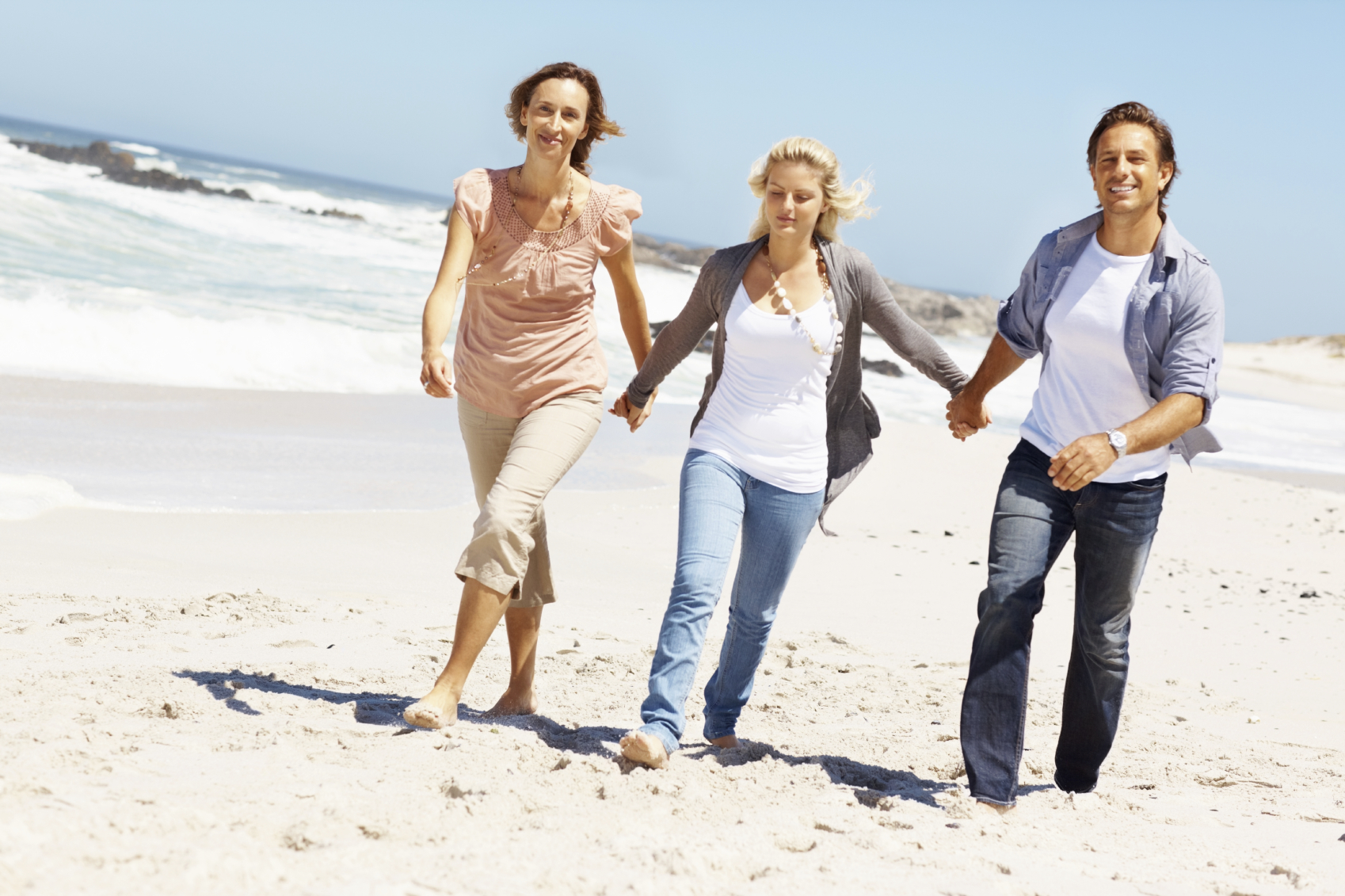 Choosing the Parents for My Baby
When I knew that I was going to place my baby for adoption, I wanted to find the best parents I could for my child. That is one of the most important parts of the adoption experience that I had with Adoptions First. These are the people that will be adopting your child. The people that will be raising them, teaching them and loving them.
I wanted a couple who had been married for a little while and that were family orientated. I wanted a family that loved the outdoors and were animal lovers. I also wanted someone who was down to earth and had similar values as me. Let me tell you, it is one of the most difficult things ever to pick people to raise your child.
It took me a while to choose the adopting parents as there were several families that I really liked. With Elisabeth's support, I was ready to talk to an adopting Mom that I had been thinking a lot about. I felt so comforted knowing that Elisabeth not only took the time to get to know me, but the adopting families she works with. So when I asked her questions about the adopting mom, she was actually able to answer me honestly. With Elisabeth's support and advice, I was ready to talk to her.
The first time that we talked the conversation went very smoothly. There was not a pause or any moments of awkward silences. We really connected. We talked a few times getting to know each other and I discovered a lot of things about them that I was looking for. They both were close to their families and also loved the outdoors. There is a place where a grew up that my family holds dear to our hearts and I came to find out that they loved to go there for camping and hiking. They had a dog at home and loved all sorts of animals. The mom works in a creative industry and the dad is a writer. It made me very happy to know that they worked in creative fields because I also love the arts and it is something that I have enjoyed my entire life.
I fell in love with these people and then I realized that I had found the parents for my child. They were everything I had hoped for and wanted. It can sometimes be overwhelming to find parents for your child but the best thing that you can do is to get to know them, ask as many questions as your mind can think of and make the decision with your heart. Your heart will not steer you in the wrong direction.
With my open adoption, it helps me more with knowing that the decision was the right one. Just recently, the adopting mom texted me that she had read some of my writings. She told me that it touched her heart in a deep way and affirmed our connection together forever. She promised that my little girl will know that I'm truly amazing and strong and that she has no doubt we will reunite in the future when the timing is best for all. She truly believes what we have is special and that she will know she is loved and supported by all of us.
Her words touched my heart, so deep down. It made me realize how powerful adoption truly is. It makes me feel whole from it all, knowing that she will make sure that my little girl knows I didn't do any of this because I didn't want her but I did it because I love her and want her to have the best possible life and family.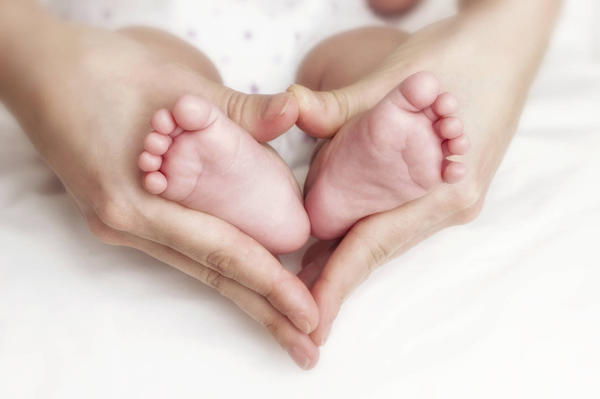 How I Define "Birthmother"
When we first began to explore adoption in order to start our family almost ten years ago, we realized that besides the goal of wanting a baby, I wasn't going to have a lot in common with my friends who were pregnant and starting their families. At a time when we should have been leading almost parallel lives, it really felt as though we were worlds apart.
So as we dove into our own world, we were faced with the term "birth mother" over and over again. And then there were questions about a birth mother – what type of relationship did we want before the birth of her baby and then what type of contact did we want after?
To be honest, until we actually spoke to our first expectant mother, it was hard to put a "face to a name". But once we had that first conversation and we just had that gut feeling that this was "the one" for us, it was the most human and heartfelt moment I had ever experienced.
At a time when we could have felt very alone, navigating the adoption process and learning about birth mothers through the help of Elisabeth and Adoptions First made us feel anything but. They helped us feel grounded and supported through it all.
When I speak to people now who don't know a lot about adoption and I tell them about our journey, they sometimes reply with a look of disbelief. And I simply tell them that while you were going for ultrasounds and glucose tests, I was getting finger printed for my home study and talking to birth moms; something that felt far more natural to me at that time than anything else I had endured in our efforts to start our family.
And now all these years later, I am not only honored, but completely humbled by our three children's birth mothers. Each one of these beautiful women who are affectionately known as a Tummy Mummy in our family, has shown us the true meaning of sacrifice and has helped make our dreams a reality. There is not a day that goes by that I don't think about them and all three have a very special place in my heart.
How The Adoption Process Can Work, A Personal Account.
Having adopted our first child five years earlier, my husband and I definitely felt like we were going into adoption #2 as seasoned pros, veterans of sorts. And so our second adoption journey started much like our first and it became abundantly clear that our priority was going to be connecting with the right people – only this time around, it seemed as if there might literally be hundreds of offices out there who would be more than happy to work with us with the promise of a baby down the road.
We had just moved to a new city and that Monday morning, my husband went to work, our son went off to preschool and I set off to complete what seemed like endless piles of paperwork sent to us from the various adoption offices we had contacted. Once the forms were turned in and our fingerprints done, the obvious (and difficult) waiting game began.
Time definitely felt like it was standing still. Besides a monthly email with little to no helpful information from our adoption office, we weren't getting the feeling that our dream of our child becoming a big brother was going to become a reality any time soon.
And then one day, I was chatting with someone who didn't know that we were in the process of adopting (this conversation would later turn out to be one of the many seemingly random acts of fate that has sometimes steered our journeys). She asked me if I was working with someone named Elisabeth. When I told her that we weren't, she insisted that I connect with her right away. She described Elisabeth as the most caring and honest person and told me that she works in the "adoption world". Little did I know that at that moment, my adoption journey would be forever changed, and thankfully for the best.
Of course, I called Elisabeth right away and we had a great call. She was honest and insightful and made me feel very at ease about all the steps we had taken so far. Soon after, we scheduled a time for her to meet us, we spoke to David, checked out a reference or two and before long, we became clients of Adoptions First.
Working with Adoptions First was truly amazing and unlike any of our other experiences. From Elisabeth, David and Linda, to Stella and the office staff and everyone in between, we always felt like we were in great hands. And what we quickly learned is that we didn't just want to be the ones being taken care of, but we also wanted the birth mothers that they were working with to be treated with the same respect. Elisabeth and the entire team at Adoptions First was really there for us every step of the way and it became really clear to us that they truly gave the same support to the birth mothers.
At Adoptions First, you are not only building your family, but you are building long standing relationships with people who know firsthand about adoption and care from the bottom of their hearts. I am pleased to share that because of the support we received from Elisabeth and Adoptions First, we didn't stop at adoption journey #2 – we are now the proudest parents of three wonderful children, all of whom entered our lives through the amazing world of adoption.