Most Caring, Professional, and Successful Adoption Services
Adoptions First has provided the most caring, professional and successful adoption services for 30 years. Since 1989 Adoptions First has provided the best adoption services & experience for our birth parents and adoptive parents. It is much more than our work. It is our passion, our personal stories and our life's calling.
We know very well the challenges of birth parents and adoptive parents. We will guide you with warmth and support throughout the entire adoption services process. Your peace of mind is our top priority.
Adoptions First is open-minded, embraces diversity and never judges any of our birth parents or adoptive parents. We welcome all types of families, including same sex couples and single adoptive parents.
We would all love to hear from you by phone or email or to meet with you in person.
Please tell us how we can help you.
*all advisors are independent consultants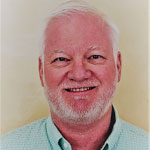 Greg is an attorney licensed in California who performs legal services in the area of adoption. Whether representing birthparents or adoptive families, Greg is keenly aware of the emotional nature of the adoption process and the ups and downs someone going through an adoption can experience. Greg strives to smooth out the process and make it enjoyable for all concerned. Nothing makes Greg happier than to see the smiles, tears of joy and hugs shared by family members when an adoption is successfully finalized.
Ron has been practicing law in California for many years. He recognizes that active involvement in the adoption process from the outset can make the adoption journey work better for both the birth mother and the adopting family. "My life is full of incredible joy as a result of my family and I find life more fulfilling when I can give back by helping other people create their own families."

SENIOR ADOPTION CONSULTANT
After adopting his daughter over thirty years ago, David knew he would always be connected to the adoption process as he has walked "in the same shoes" as people wanting to grow their family through adoption. He realized that with a lot more hand-holding on both sides, the adoption journey could be improved. He made the decision to go into the field of adoption because he felt that his passion to build families and assist people in fulfilling their dream to become parents could make a difference. This passion and personal drive has lead David to help facilitate several thousand adoptions over the last 30 years. He has represented and been an advocate for the LGBTQ community and has had the opportunity to be a guest speaker at many events. David is an Interstate Compact specialist and has years of experience handling ICPC matters.

Renee, the Director of Adoptions First, has been working directly with adoptive parents, birth parents, and adoption professionals since 1996. Throughout that time, David and Renee have successfully collaborated on a number of domestic adoptions and international outgoing adoptions, working with families living abroad who were approved to adopt children from the USA. Working with families from around the world to see that every child has a forever home is Renee's goal and passion. Her immeasurable depth of knowledge, attention to detail, and love for adoption is evident to everyone she works with. Renee supports and guides clients and birthparents with care and compassion while ensuring that everyone receives the highest quality of adoption services.

Bonnie is a sole practitioner licensed in California who performs legal services on our adoptions as an independent contractor. She works closely with Greg, Ron, and David on the majority of our California adoptions. She began working in the area of domestic adoptions in October of 1992 and has focused her practice on adoptions since that time. She has participated in and/or completed over 1,500 adoptions, including independent, interstate, agency-assisted, relative, stepparent, and adult adoptions, as well as re-adoptions of internationally-adopted children. Prior to becoming an attorney, Bonnie worked over 17 years as a legal secretary, paralegal, and law clerk. She knows how to get things done efficiently, expeditiously, and ethically. She and her husband are the adoptive parents of four children, now all adults, two of whom were adopted domestically and two of whom were adopted internationally. She gets a special satisfaction from assisting our staff to help our clients start and grow their families through adoption.