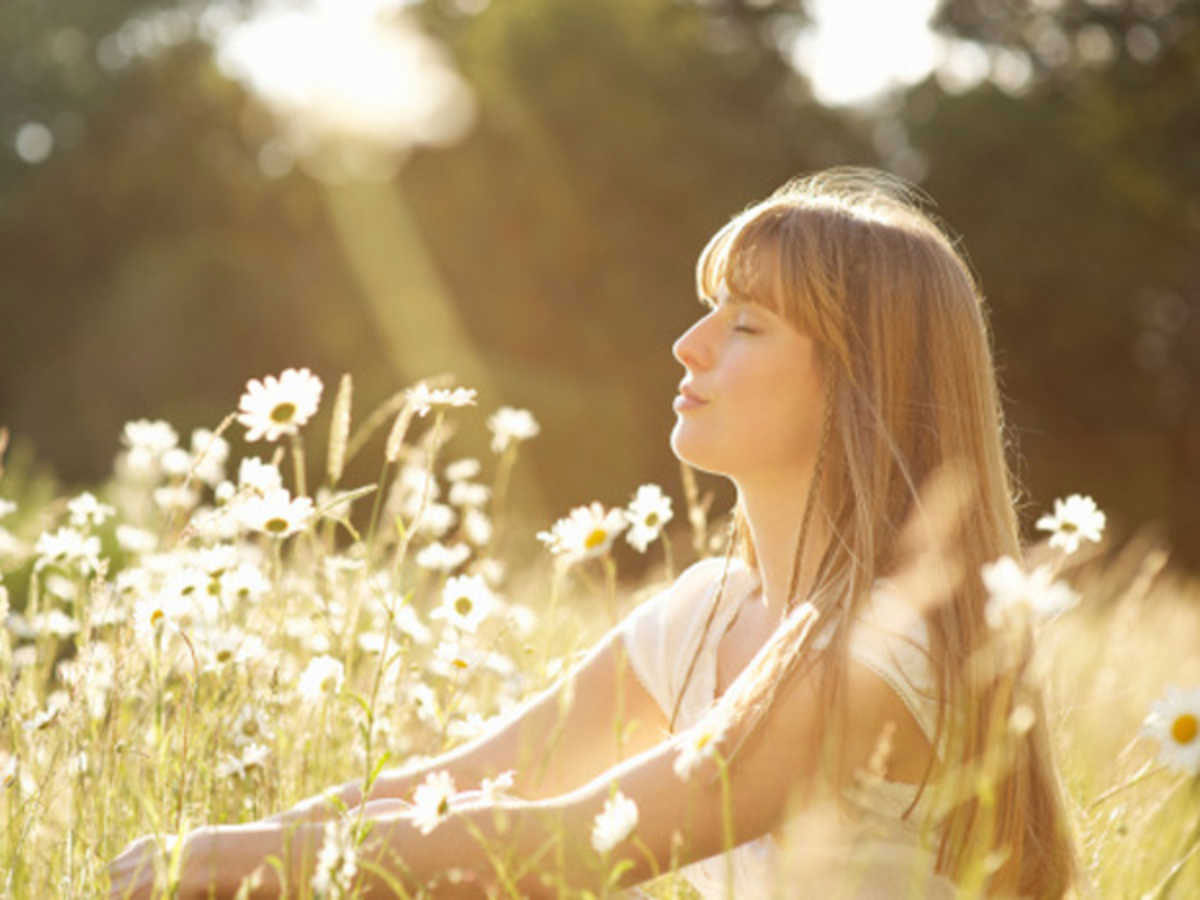 Here's to Your Healthy Adoption!
Adoption is love. Adoption is beautiful. Adoption is also stressful, but it doesn't have to be. For a healthy adoption journey, hopeful adoptive parents must begin the process with a proper level of expectation and maintain that until the day they bring their child home. Never compare your adoption to that of anyone else as each is as unique as you.
Every person that wants to experience the wonder of parenthood hopes to a.) conceive (naturally or via surrogate) or adopt quickly, and b.) have an uneventful pregnancy/process. Unfortunately, as with so many things in life, we have little control over timing of events or the way in which they will unfold. With little control over something so important, after time, feelings of hope may turn into despair. Hopeful parents may begin to doubt their path to parenthood and even question why they ever thought they would be successful. Do not fall victim to this damaging and counterproductive cycle. Instead, put your positive energy and strong desire to fulfill your dream to good use. Enjoy every day, wait patiently or be proactive in your search for expecting parents, and prepare for parenthood. No matter how long or short the wait may be, it will be worth it!
Some tips for your good health while you wait:
1. Exercise patience.
2. Live life as you did before you ever thought about having children.
3. Spend time with family and friends.
4. Surround yourself with children and shower them with all the love and attention you have to give.
5. Focus on what you have, not what you don't have (yet).
6. Be proactive in your search for expecting parents. Create a non-identifying Facebook/Instagram page, join a few support groups (local, Facebook, etc.), network with other hopeful adoptive parents, and place your profile on adoption websites such as adoptimist.com. Let the world know you are approved and eager to adopt!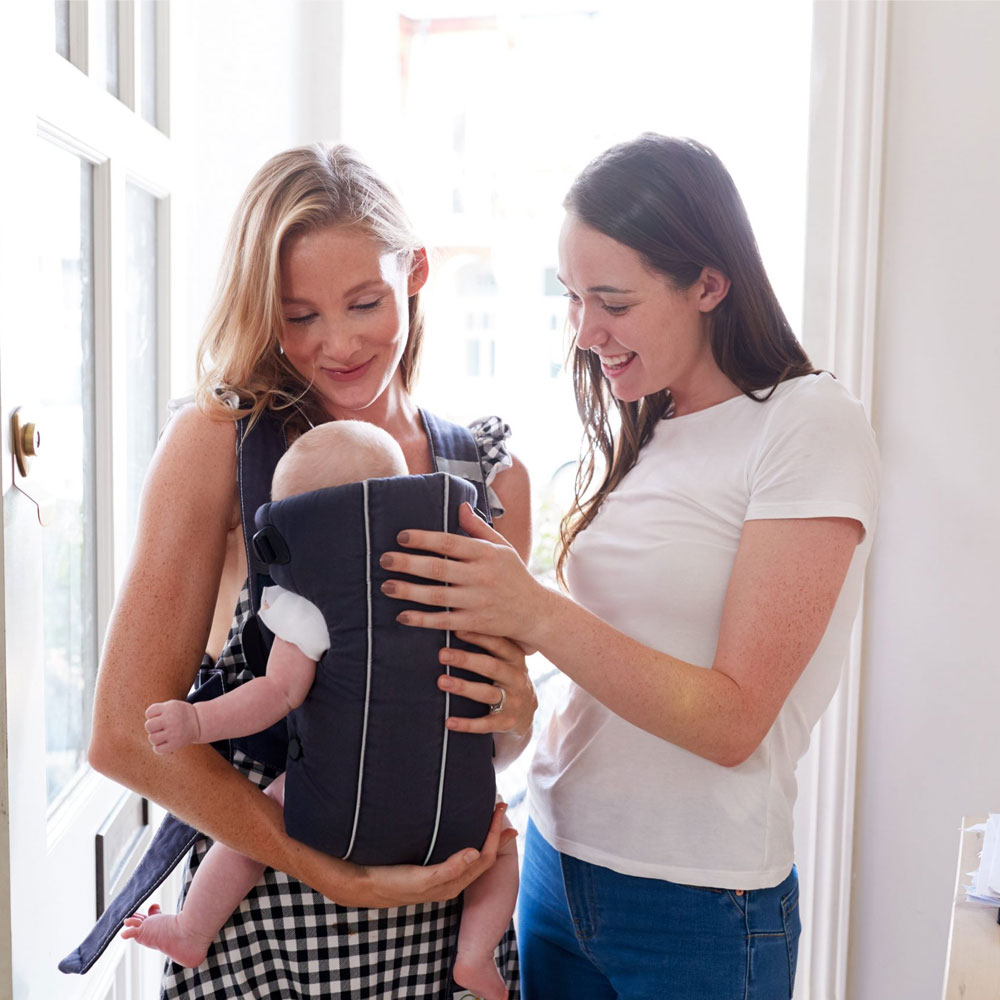 How to Make an Open Adoption Work
During Pregnancy and After Placement
The words "open adoption" bring many thoughts to mind. Some imagine an experience where the birth mother remains heavily involved in raising her child through the adoptive family. Others may visualize a yearly exchange of photos and updates. The truth is, each open adoption is unique based on the desires of those involved.
An open adoption is not co-parenting. It's a communication plan agreed upon by the birth mother and adoptive parents before, during and after the adoption is completed and can involve many things.
Here is a general example of what an open adoption plan, through Adoptions First, may involve:
The birth mother requests an open or semi-open adoption
It's usually up to the prospective birth mother to decide how much communication, if any, she'd like with the adoptive family. Up until the birth, this may include:
● A meeting with the birth mother, adoptive parents and an adoption specialist
● Direct contact via phone and email to stay in touch before and after placement
● In-person interaction on the day of birth through placement
After the baby is placed, the open adoption may involve:
● Sending photos and written updates about the child to the birth parents quarterly or annually until the child is 18 years old
● Visits, video calls and more if both parties agree to it
Your Adoptions First Specialist is happy to explain how an open adoption can benefit the birth mother, adoptive family, and child.
The prospective birth mother selects the adoptive family
After the adoption specialist learns about the level of openness a prospective birth mother desires, with the help of Adoptions First, the birth mother will consider families that match her criteria and will select the adoptive parents she'd like to raise her baby.
Pre-placement contact begins between the birth mother and adoptive parents
This step in the open adoption path is where a relationship is built. Many times there will be conference calls so the birth mother and adoptive parents can learn more about each other and grow comfortable with each other's involvement in the child's life. Although the adoption specialist can be included to help guide conversations and reassure each side by answering any questions, oftentimes these calls are unsupervised as supervision may lead birth parents to feel they are not trusted.
In-person meeting on the big day
The Adoptions First Specialist will create a birth plan with the birth mother which will include her preference for interactions at the hospital on the big day. By doing this, the birth mother, adoptive parents, and the hospital staff will know what to expect during this very emotional time.
Staying in touch
In an open adoption, the relationship between the birth parent and the adoptive family will continue per their agreement which is often verbal. In some cases, legally enforceable post-adoption contact agreements are signed. Photos, emails, texts, video calls are all possible ways for the adoptive family to stay in touch and share the milestones and updates with the birth mother. The frequency and volume of interactions depends on what was decided before the child was born. Of course, this may increase or decrease over time, depending on everyone's comfort level. The nice part is that no matter what stage you are in pre-adoption or post-adoption, your Adoptions First Specialist will always be there with love and support.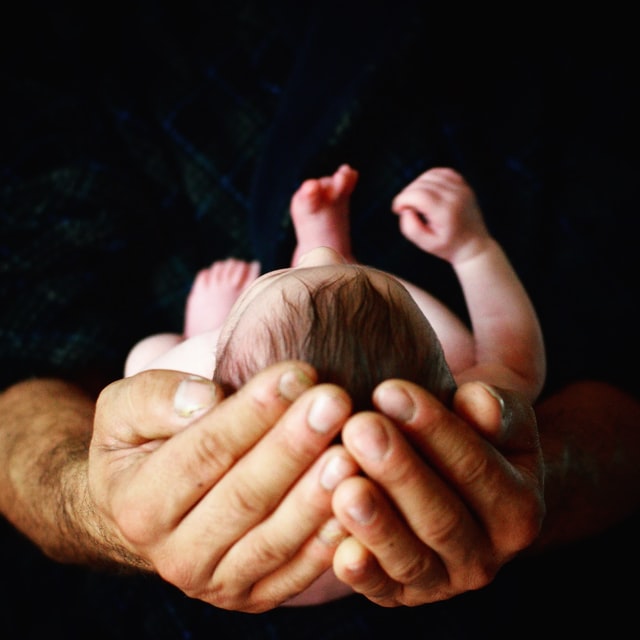 How Adoptive Parents Can Overcome Challenges
A new book called Countdown, by Shanna Swan, an environmental and reproductive epidemiologist at Icahn School of Medicine at Mount Sinai in New York, caused some concern about a further decrease in the birth rate after top news sources cited statements such as "sperm counts have dropped almost 60% since 1973." This possible impact of not having enough pregnant women is an added challenge that adoption professionals and adoptive parents face and strive to overcome.
Renee Franklin, adoption specialist and Director of Adoptions First, has been working directly with adoptive parents, birth parents, and adoption professionals since 1996 and had this to say: "There are just so many things at play here and, while the environment may be affecting our ability to reproduce, it's believed the decrease in the number of pregnancies and adoptions over the years can be attributed to things such as: access to free and accessible birth control, a woman's right to choose, and better education. Covid-19 further adversely affected the number of adoptions nationwide; however, based on history, easing restrictions, and an expected decrease in financial assistance from the government, we expect this lull will be temporary. We will continue to be available to help everyone in need of our services."
Waiting to be selected by prospective birth parents is hands down the most difficult part of the process. With less pregnant women, the wait will likely be longer but families should not lose hope.
Adoptions First helps clients manage their expectations and offers solutions to empower them. More so now than ever, it's important for adoptive parents to be proactive in their search for prospective birth parents. Renee and the team at Adoptions First will guide families who choose to take a more proactive approach to their adoption search through a few strategies including:
● Posting adoptive parent profiles on third-party websites that prospective birth parents frequent
● Launching Social Media and/or Google Ad Campaigns
● And networking to help get the word out about their desire to adopt a child
Taking additional steps to cast a wide net to identify and connect with a prospective birth mother may increase the chance of a successful adoption and decrease the wait. The collaboration of Adoptions First's tireless efforts to locate birth mothers and the adoptive families' added efforts and exposure through ads and social media outreach means a greater chance for clients to be successful in a shorter period of time.
Attorneys Ron Rosenberg, Greg Koffman, and Director, Renee Franklin, urge all hopeful parents to remain optimistic. "We know that is easier said than done. Adoption has never been for the faint of heart. Adoption is a journey filled with unknowns and risks which experienced adoption professionals help manage. While it's important to be aware of risks and set proper expectations, never lose sight of your goal. Each and every adoption is unique, meaningful, and beautiful. Your strong desire to experience the joy of parenthood and your commitment to the process and to the child meant to be yours will see you through."
Adoptions First works endlessly to see that every child has a forever home. Their immeasurable depth of knowledge, attention to detail, and love for adoption is evident to everyone they work with. They support and guide clients and birth mothers with care and compassion while ensuring that everyone receives the highest quality of adoption services.
If you are pregnant and seeking guidance or if you are an adoptive parent or family, contact Adoptions First for a free consultation to learn about the many possibilities available to you.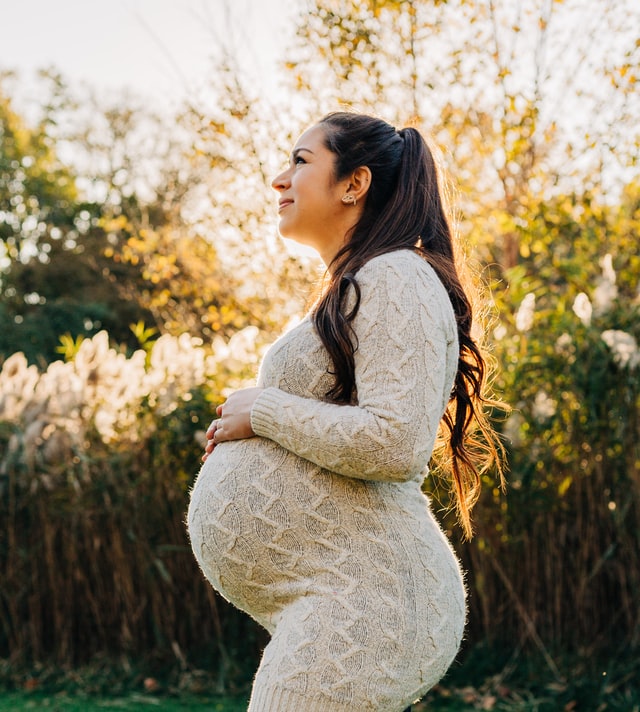 Why choosing adoption at any stage of your pregnancy is a loving choice for you and your baby.
Many women who are pregnant and considering adoption often feel they have to make a decision alone but nothing could be further from the truth. Trusted adoption professionals, like those at Adoptions First, provide private and free consultations to talk through your many options.
To get started, it's helpful to reframe how you speak about adoption. You are not giving up your unborn or already born child, you are giving your baby the chance to be raised by a couple or individual who is committed to this process and wants to provide your baby with a loving and safe childhood.
It's also important to recognize that you can choose to work with an adoption center at any point in your pregnancy. There are more families waiting to adopt right now than there are available birth mothers and Adoptions First will help you with the adoption process. Remember that you are not alone.
When you reach out for a private conversation with Renee at Adoptions First, you will learn that there are many support systems put in place to make this as easy as possible for you and your baby including financial assistance. Everything from maternity clothes and nourishment to post adoption services to help you get back on your feet will be included when you work directly with Adoptions First.
Here are 5 helpful steps that take place in the adoption process.
FIRST: Call or text Renee at Adoptions First 24/7
NEXT: Review and select the adoptive parent(s) of your choice from a wide range of potential caregivers who have been approved through a rigorous screening process.
THEN: You will get to know the adoptive family through conversations and meetings if that is your wish, and Adoptions First will help coordinate everything from beginning to end. During this time you will discuss your post-adoption contact preferences including the level of openness you'd prefer and so much more.
AFTER: Once you give birth, you will complete the official adoption paperwork and your child will join his or her new family.
LAST BUT NOT LEAST: You can remain in contact with your child's family as your child grows up if that is something you and the family feel is best. And you will continue to receive supportive services from Adoptions First including free counseling and job search tools as long as you need it.
You are empowered to make the best decision for yourself and for your unborn infant the entire time. Most importantly, by calling or texting Adoptions First you will soon discover that you are not alone and have many options to a bright future for you and for your child.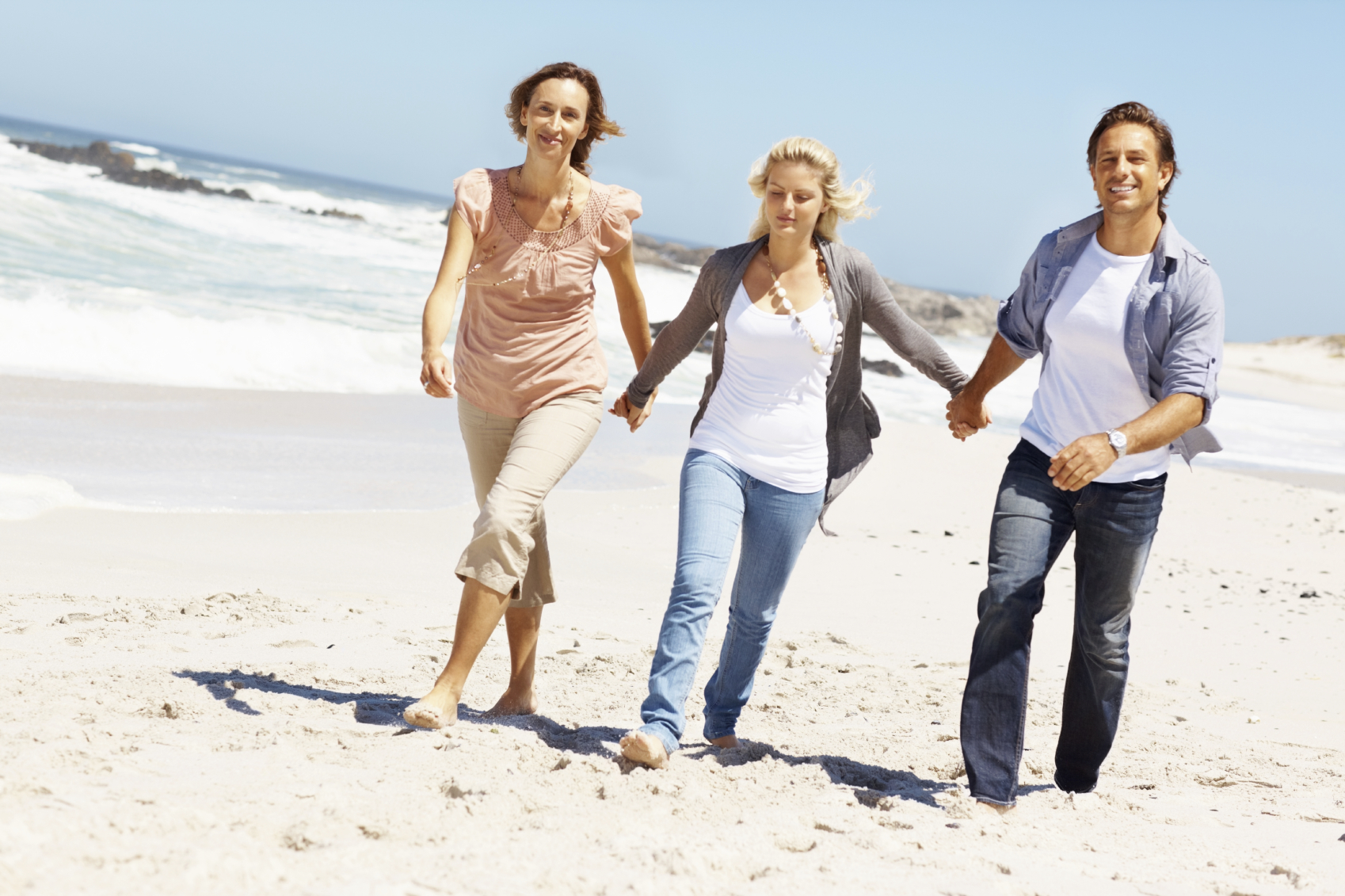 Choosing the Parents for My Baby
When I knew that I was going to place my baby for adoption, I wanted to find the best parents I could for my child. That is one of the most important parts of the adoption experience that I had with Adoptions First. These are the people that will be adopting your child. The people that will be raising them, teaching them and loving them.
I wanted a couple who had been married for a little while and that were family orientated. I wanted a family that loved the outdoors and were animal lovers. I also wanted someone who was down to earth and had similar values as me. Let me tell you, it is one of the most difficult things ever to pick people to raise your child.
It took me a while to choose the adopting parents as there were several families that I really liked. With Elisabeth's support, I was ready to talk to an adopting Mom that I had been thinking a lot about. I felt so comforted knowing that Elisabeth not only took the time to get to know me, but the adopting families she works with. So when I asked her questions about the adopting mom, she was actually able to answer me honestly. With Elisabeth's support and advice, I was ready to talk to her.
The first time that we talked the conversation went very smoothly. There was not a pause or any moments of awkward silences. We really connected. We talked a few times getting to know each other and I discovered a lot of things about them that I was looking for. They both were close to their families and also loved the outdoors. There is a place where a grew up that my family holds dear to our hearts and I came to find out that they loved to go there for camping and hiking. They had a dog at home and loved all sorts of animals. The mom works in a creative industry and the dad is a writer. It made me very happy to know that they worked in creative fields because I also love the arts and it is something that I have enjoyed my entire life.
I fell in love with these people and then I realized that I had found the parents for my child. They were everything I had hoped for and wanted. It can sometimes be overwhelming to find parents for your child but the best thing that you can do is to get to know them, ask as many questions as your mind can think of and make the decision with your heart. Your heart will not steer you in the wrong direction.
With my open adoption, it helps me more with knowing that the decision was the right one. Just recently, the adopting mom texted me that she had read some of my writings. She told me that it touched her heart in a deep way and affirmed our connection together forever. She promised that my little girl will know that I'm truly amazing and strong and that she has no doubt we will reunite in the future when the timing is best for all. She truly believes what we have is special and that she will know she is loved and supported by all of us.
Her words touched my heart, so deep down. It made me realize how powerful adoption truly is. It makes me feel whole from it all, knowing that she will make sure that my little girl knows I didn't do any of this because I didn't want her but I did it because I love her and want her to have the best possible life and family.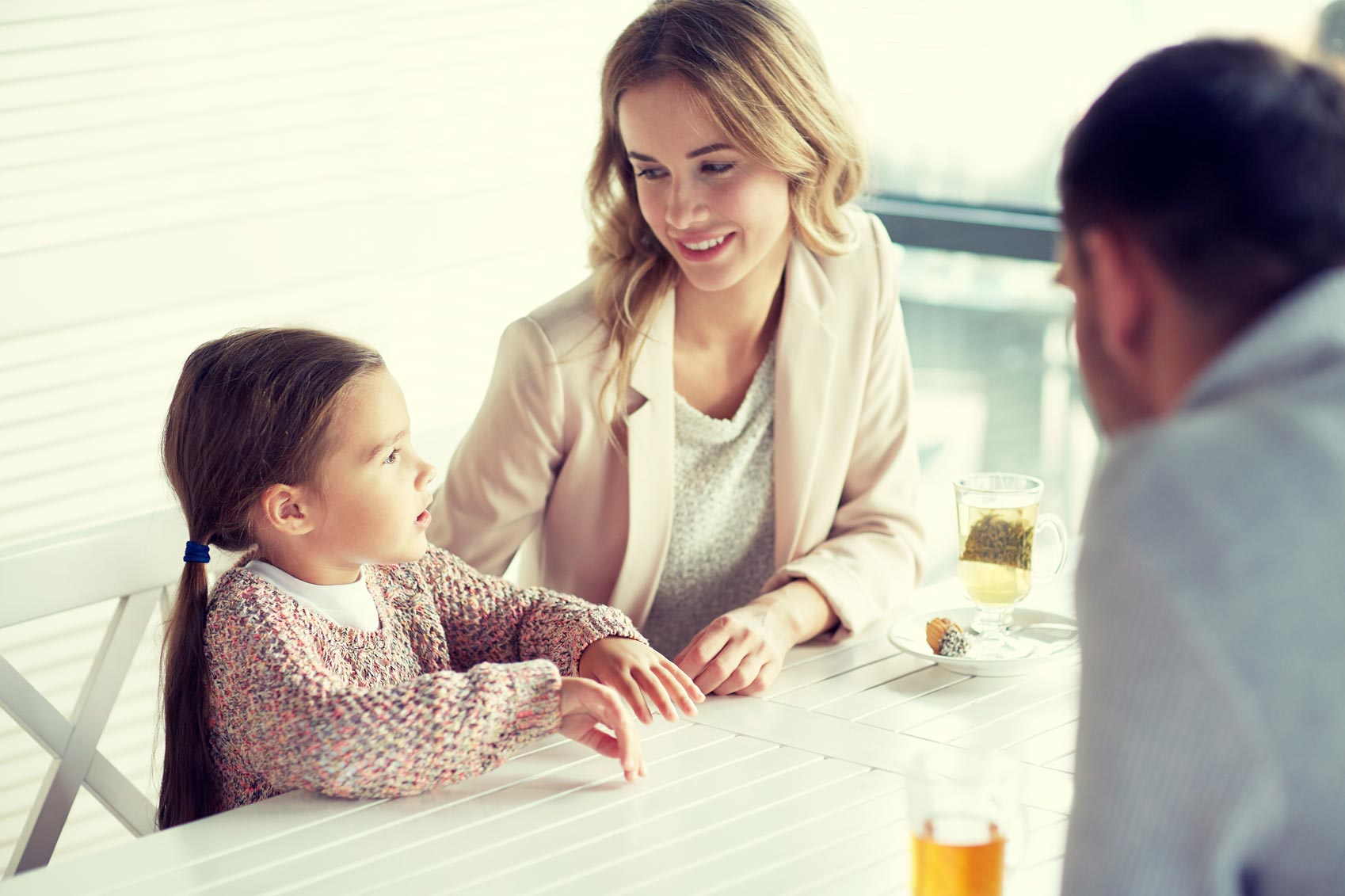 Five Things Adoptees Wish Their Parents Knew
1. Speak about "The Way You Became A Family" with pride. Start conversations about it and embrace your story. Your child will pick up subtle messages such as your tone of voice, confidence, and your non-verbal clues about how you feel about their adoption. You want them to receive the message that you are proud about how you became a family, so they know there is nothing to be ashamed of.
2. Even if they aren't talking about it, we need to be aware that young children think about their story. The search begins in their imagination. Our children wonder "Where is my birthmom now? Does she want to meet me or know who I am?" Our children want us to take the initiative in opening the conversation about their birthparents. Remember that children want us to demonstrate empathy and acceptance. Empower your child to feel all kinds of feelings about their adoption story. Your home should be a place where they feel safe expressing a range of emotions about their adoption without fear of upsetting you.
3. At some point children think about meeting their birthmother. You are their real parent, and their interest in wanting to meet their birthmother is not a threat to you or your role. It is natural to want to know where you came from. If you do not have an open adoption but feel your child would benefit from a more open relationship with their birthmother, seek out a licensed adoption professional to help guide your family through the process.
4. Keep in mind that there is a difference between secrecy and privacy. Respect your child's privacy. It is not necessary to tell others the details of your child's adoption story. Remember, it's their story, not yours.
5. Current adoption psychology suggests that parents should help their child see the fact they are an adoptee as a place setting at the table of their identity, and be sure it isn't focused on as if it should be the centerpiece. While it is an important part of who they are, it is only one of many important things… "I'm a soccer player, an awesome speller, an adoptee, the biggest cousin, and a dancer."