Hello beautiful friend. You are pretty incredible. We know that because you are considering adoption for your child. We are grateful for your courageous decision and for taking the time to learn more about us, initially through this letter.
Our dream is to adopt a child to share our love and our happy life with, someone to guide, protect, nurture and support always. We both grew up with loving parents who gave us fun childhood memories which we are eager to do all over again with our future child. While we are unbelievably excited that our dream of being parents will soon come true, we know this may not be an easy time for you. We admire you and want you to know that your child will know how your profound love and bravery made us a family.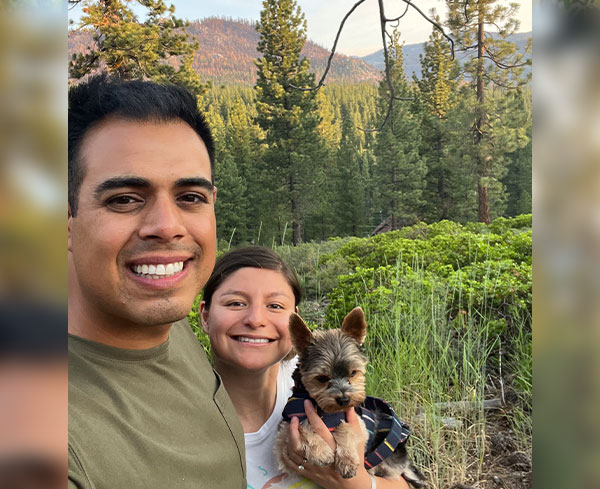 As a couple, we have talked about and always envisioned adoption as part of our journey. We knew early on in our relationship that we wanted to start a life together and have a family. Our vision always included both adoption and having biological children. Unbeknownst to us, we both have our own individual infertility diagnosis. We know we are meant to have a family and have always felt adoption would be part of our story so we could not be happier about building our family through adoption. We have close relatives that have either adopted a child or are adopted themselves. The experiences and feelings they have about adoption have been nothing but wonderful and encouraging. We are thrilled to have this opportunity and are hopeful for the future.
We promise to provide a supportive and caring upbringing to your child. We have a stable home, will ensure access to education and extracurricular activities, will foster a sense of identify and belonging, and encourage all interests and passions. Our day-to-day lives will include spending time outdoors, reading to your child every night and teaching them a love for books, traveling with friends and family, doing projects together as a family, cooking as a family, eating as a family, and building connections with friends and family. Through our daily lives, we will instill creativity, strength, love, kindness, and an appreciation for life's greatest gifts. We promise to create a loving and fulfilling life for your child as they become an integral part of our family. 
Our promise to you is that we will give your child an incredible upbringing that will hopefully lead them to become a confident, thoughtful, and kind person. Your child will be welcomed into a large, loving, caring family that will support them throughout childhood and into adulthood. We will shower your child with affection and provide them with opportunities through education.  We will read to them and teach them to value education. We will introduce them to the outdoors and teach them how to enjoy nature. We will be patient and compassionate. We will cheer them on as they discover their passions and talents. From the very beginning, they will know that the first page of their amazing story starts with YOU.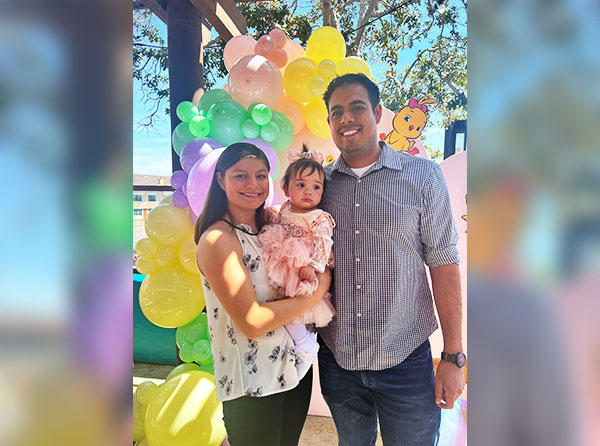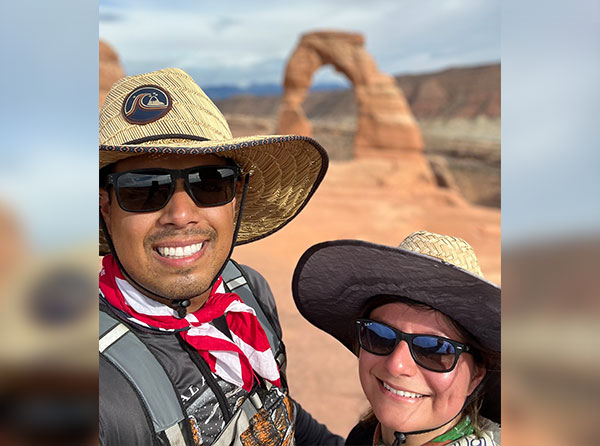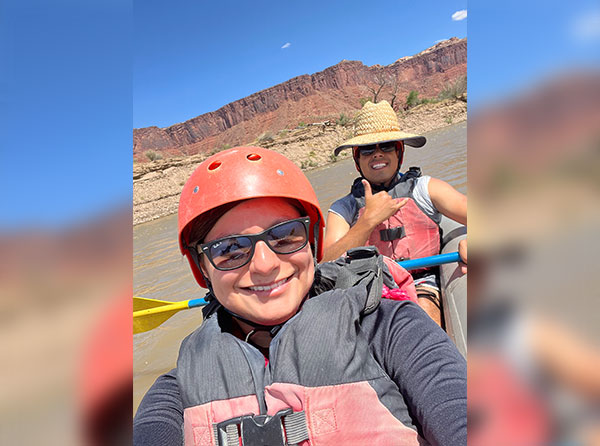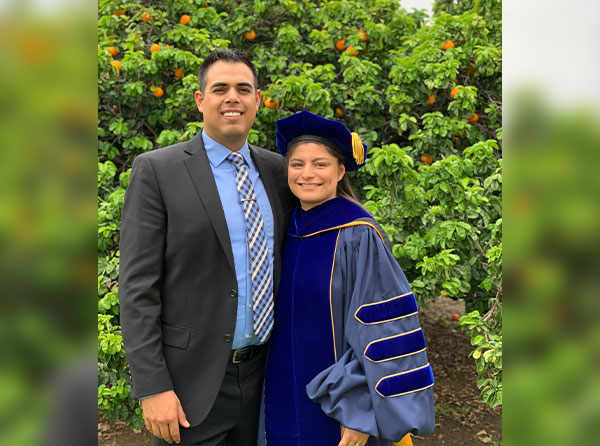 Lupe Through the Eyes of Sergio
As I sit down to write this letter, my heart overflows with profound gratitude and affection for my wife Lupe. There are countless reasons why I love her, and each one holds a special place in my heart. Lupe's unwavering love and support have been the foundation of our journey together, and I am endlessly grateful for the life we share. Below are a few reasons why this woman is an incredible person and one day soon a wonderful mother.
Lupe is a person that deeply cares about others. Being a school psychologist, she always has the best interest of her elementary students. I see all the work she puts in, and she does that to help not only her students but their families. She brings her love and caring nature to her work, which is what makes her an extraordinary school psychologist.
Lupe loves to crack inside jokes and likes to put a smile on everyone's face. She enjoys hanging out with our family and talking about random stuff. In other words "chisme." Lupe's perfect Friday date night is to order sushi and watch a movie with our siblings. She is a very simple woman that likes to be around her family. She enjoys going on walks with our little Yorkie Sport. She likes to plan vacations and loves to plan for the future. One recurring joke we say is that my wife should be a financial advisor or have her MBA instead of a Ph.D. She loves to calculate our monthly finances and plan not only our finances but that of friends and family. She shares her knowledge of finances with anyone who will listen. If she has knowledge of something profound that can have a positive impact, she will share it with you. That said, my wife is not a pushy person. She is very reserved and because of that she simply shares information and waits for people to come to her if they want more advice (which they always eventually do). This is likely what makes her so good at her job and so good with people in general. She has a natural helping manner but also knows when it's time to help and when it's time to just listen. She is incredibly patient, kind, and always willing to help or listen. She is full of happiness and love; she brightens everyone's day. She chooses to make the best of any situation. Lupe has a large tight-knit family that has totally embraced me. Together Lupe and I have made our house a home. Lupe has the heart of a mother and she's definitely ready to share it with a child.
Sergio Through the Eyes of Lupe
Sergio and I met in a college chemistry class and had chemistry from the start. Both of us are on the reserved side and took the time to become friends first. We became best friends and dated for 5 years and have now been married for 5 years. Like most best friends, we love doing things together, whether it's a trip to Whole Foods or to Hawaii. Sergio and I spend a lot of time together as we both work in education and have very similar schedules. We start and end each day together chatting, laughing, and cuddling with our dog Sport. Our free time is shared with friends and family eating delicious food, hiking, watching movies, or just hanging out. Traveling is one of our favorite things to do. We plan trips with family but also trips for just Sergio and I. We have an amazing life together and we can't wait to welcome a child into it.
One thing has always been true for Sergio, whether we are on a hike, in Chicago on vacation, at the grocery store, or at the movie theater, he talks about a future with our children. Ever since we were dating and long before we were married. While in Hawaii at the top of Koko Crater he said "one day we will come back with our children so they can look at this view." In Chicago while walking through the Lincoln Park Zoo he said "we're definitely bringing our kids to Chicago so they can see this." He has always seen a future for us with children and he can't wait to be the dad that has a child carrier with a baby on his back hiking up to the top of Potato Mountain in the Mount Baldy mountains. Sergio is kind, prioritizes his family, makes me laugh every day, has a good heart, and has an easy approach to life. Sergio will be the type of father that is 100% involved in raising a child with me. I know this because our whole marriage has been a sharing of responsibilities. He isn't like most husbands. He doesn't ask me what needs to be done. He sees dishes so he washes them. He sees the laundry basket full so he puts in a load. He will be the same with our child. I know he will wake up in the middle of the night to help with feeding, he will help change diapers, wash bottles, supervise tummy time, and read to our child every night before bed. Sergio's hobbies include hiking, fixing things around the house, and watching sports on TV. Sergio is an amazing person and I can't wait to see him raise a child that is as good natured, kind, and loving as he is.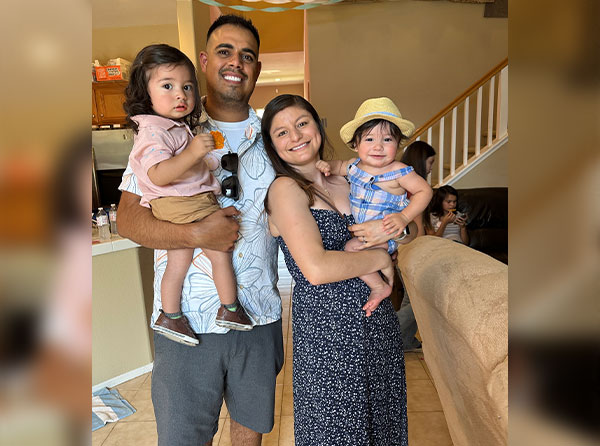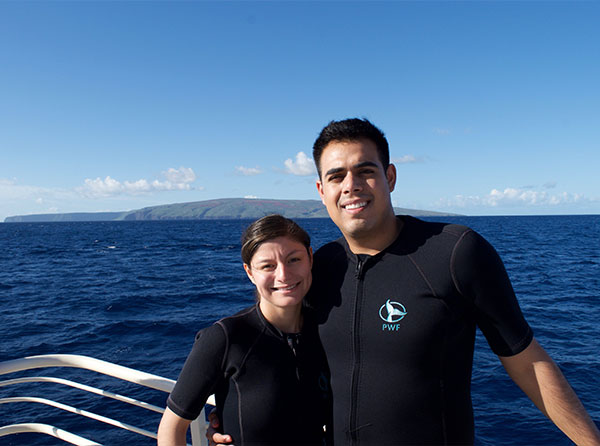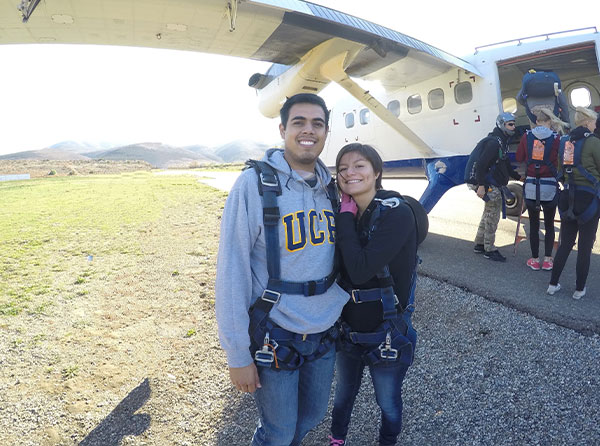 Our beautiful home is located on the foothills of the San Gabriel Mountains. Our home is at the end of a cul de sac and is a two-story home with 4 bedrooms and 3 bathrooms. Our home is considered the gathering place for our family for many reasons. We make our guests and family feel welcome. Our home has a large backyard yard with a manicured landscape and several fruit trees. It has two large grass areas and a pool in the middle of the yard. In the summer months, you will find us gathered with our family members swimming and cooking on the Blackstone almost every weekend. Our house has a lot of natural light and it has a spacious floorplan. Our kitchen connects to the living room which makes it perfect to entertain guests or watch our favorite shows as we cook dinner together. Our kitchen is the heart and soul of our home. It has a large island that overlooks the living room and French doors that lead into the backyard space. We often bring together both our families for holidays and sporting events. We have also hosted Lupe's little sister's quinceanera in our backyard and her twin sister's wedding in our backyard. Suffice it to say that our friends and family enjoy spending time in our home as we have made it the perfect gathering place where everyone feels at home.
The city of Upland has many activities and amenities to offer. It is famous for having the main road to Mt. Badly and a yearly Lemon festival that is tied to its historic roots. We live near a beautiful shopping center which we frequent and near a beautiful boulevard of local eateries which we also frequent. The public schools in our area are highly rated and the local elementary school is a short half-mile walk away and is recognized as a distinguished blue-ribbon school. We live at the end of a cul-de-sac and are surrounded by extremely friendly neighbors whom we often socialize with. The neighborhood to full of young families who have kids that routinely play at the end of the cul-de-sac. The neighborhood is perfect for taking leisurely strolls which we often do with our dog Sport.
Fortunately, we're surrounded by a fabulous group of friends and family. Lupe's parents and sisters live a 10-minute drive away and gather at least once a week for family dinner nights. Sergio's family lives only 25 minutes away. At least once a month we gather in our home with both our families to watch sporting events and cook meals together. Together we have five siblings and several close family friends who we spend time with regularly. Lupe's twin sister is due to have her first child soon. The whole family is excited about having two new members of the family that will be close in age and grow up together. We are part of a tight-knit village of families. Lupe is one of 36 cousins and Sergio is one of 12 cousins. We gather at large family events very often and are surrounded by lots of nieces and nephews who are eager to meet their new playmates. Sergio is still close to his childhood friends and their families have become our family. We couldn't have a more ideal support system. Our future child will be surrounded by lots of loving, giving, and fun grownups, along with a whole crew of kids waiting for a new playmate.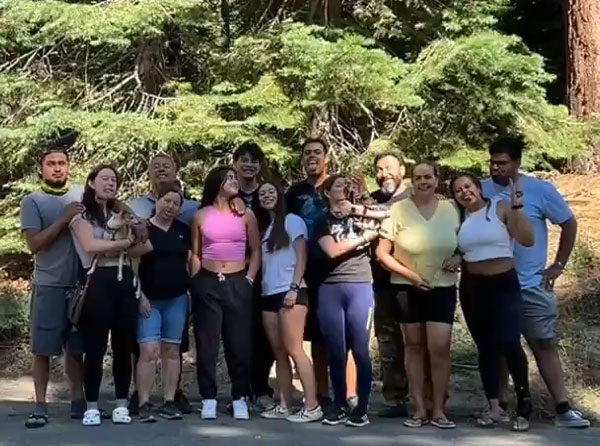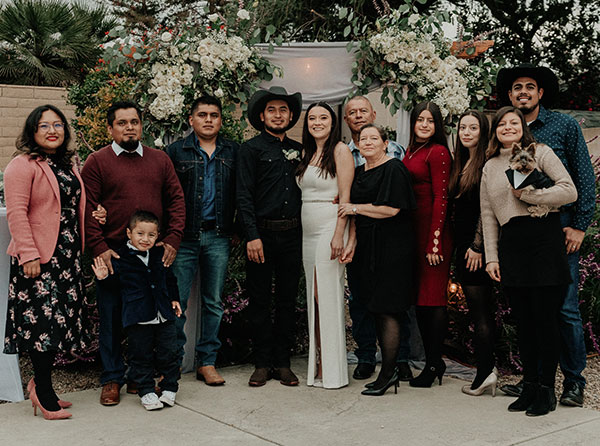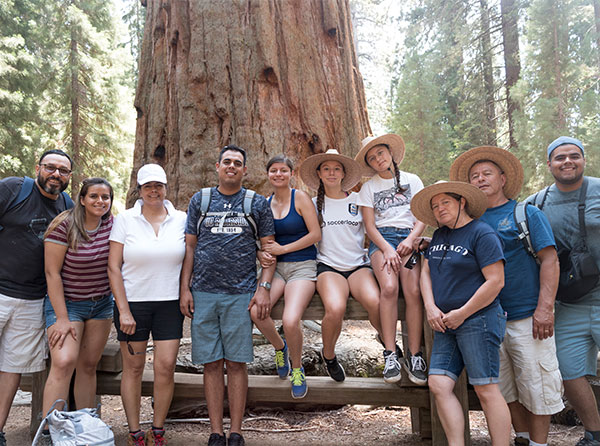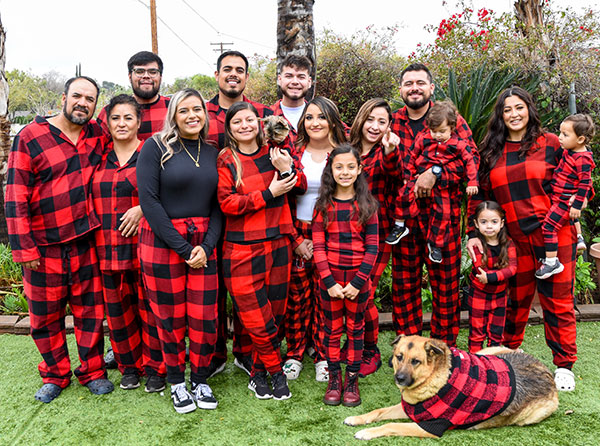 Thank you for taking the time to learn about our lives and our hopes for the future. We are so grateful to you. What you are doing for your child is remarkable and we are so grateful to be a part of the journey. We know you will make a great decision and we wish nothing but the best for you.
With love,
Lupe and Sergio