Hello! We are Lucas and Kristie and we are very thankful that you are taking the time to read our profile. Becoming parents to our two beautiful children through adoption is the greatest gift we have ever known. We look forward to providing your baby with a loving and secure home, and two adorable siblings.
Choosing the best suited family for your child must be a very difficult decision for you to make. Although your reasons for making an adoption plan are personal, we know you love your child and have his/her best interest in mind. It takes courage to think about what is best for your child's future and choosing adoptive parents is an important task. We admire you for considering adoption and hope that through our words and photos you will learn a bit about who we are and how much your child will be welcomed by our happy family.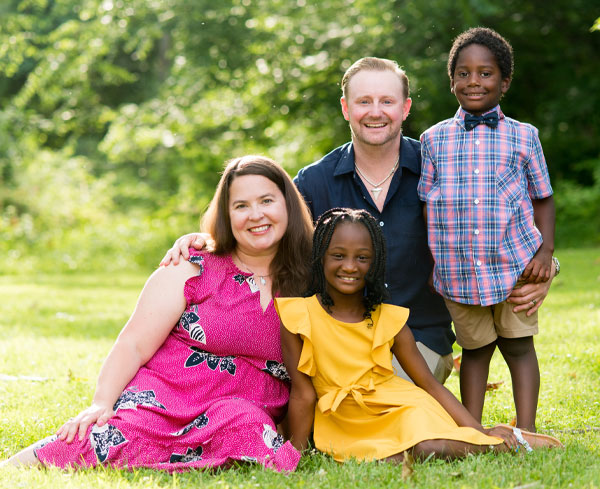 We met in 2005 when Lucas was hired as a new teacher at the school in Northern Virginia that Kristie was already teaching at. Lucas was hired to be a 5th grade teacher and Kristie is a 1st grade teacher. We became fast friends and began dating in 2007. In September of 2009 we were married and it was the most amazing day of our lives. Unfortunately, when we were ready to start our family, we discovered that we had fertility problems. When faced with the choice of IVF or adoption, our hearts were drawn towards adoption. We have a lot of love to share and we are eager to share that love with another child!
There is not a day that goes by where we do not laugh. Laughter and having a good time together is a key ingredient in our household. Our marriage, which people admire, is loving, supportive and continues to grow every day. We say, "I love you" about a hundred times a day and we talk to each other about everything. We've learned that communication is the key to a successful marriage and we model that for our children.   Being a team, especially when it comes to parenting, is so important. We want our children to come to us whenever they need. We show our children the unconditional love and respect we have for each other, never anger or judgment. We promise to always love, guide, and support your child, helping him or her to become who they wish to be and do what makes them happy.
Lucas has amazing, big dreams. He is full of confidence that is mixed with a fabulous sense of humor. He is an amazing husband and father, going out of his way to ensure everyone is well cared for and smiling. When not working, Lucas enjoys running, snorkeling, gardening, and going out on his family's boat.
Lucas, was raised in a small town in southern Virginia on the Chesapeake Bay with his younger brother and sister whom he is very close to and loves very much. His parents have been married for 35 years and have a loving, fun-filled marriage. Both of Lucas' parents were teachers and they instilled a love of learning and hard work in him. His childhood was filled by spending time on the water, playing sports, acting in Community Theater, traveling and playing with his siblings. Lucas talks to his family multiple times a week and they are the closest people to him in his life (other than his wife of course 
).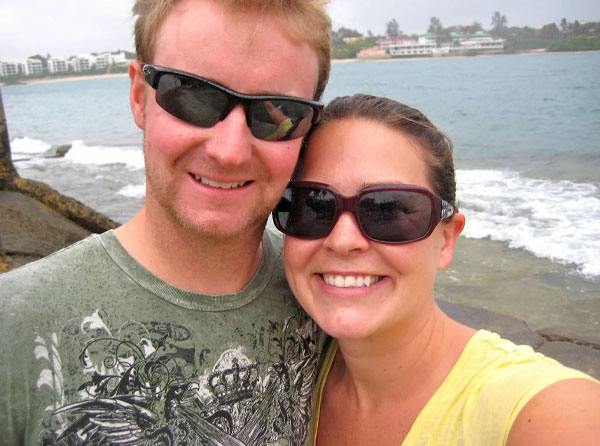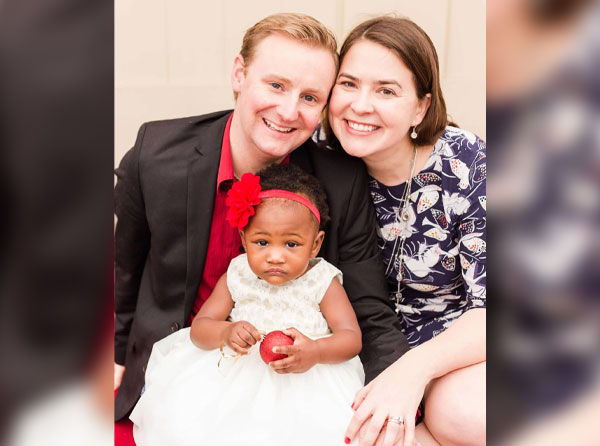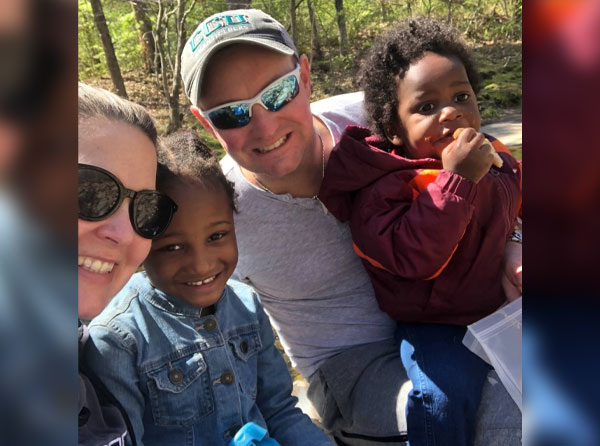 Kristie loves being a mother! Whether it be reading books, baking cupcakes, playing tag, taking walks, dressing up, or watching movies, she gives our children 100%! In her free time, Kristie enjoys reading, taking long walks, traveling the world and solving puzzles. She also loves to work with people, often volunteering her time to work at soup kitchens and on community projects. Making people smile and feel important is something Kristie enjoys and does really well.
Kristie was raised in Northern Virginia. Her parents were married for 44 years before her mother passed away in 2016 but they had a wonderful marriage full of laughter and affection. She talks to her father several times a week. He has met a wonderful new woman who is our children's Gigi. Growing up, Kristie's older brother, Bill, and his amazing wife Kate and their three sons live in Colorado. We see them as often as possible and have so much fun when we do. Kristie loved to dance and read. Her parents loved to travel and took her on many trips. Over the years of her childhood she visited 46 states. She then had the opportunity to study abroad in Switzerland when she was in college, which began her love for international travel.
A Bit About Ellianna and Alexander
In 2014 we were blessed with an absolutely beautiful and amazing little girl. From the moment Ellianna was placed in our arms, it was love at first sight. We knew that becoming parents would change our lives but we hadn't realized how much brighter and beautiful the world would become with her in it. She is kind, smart, brave, strong, creative, caring, athletic, artist and just an all around amazing girl. She is currently 8 years old and in 3rd grade. She attends our neighborhood school where Kristie is currently a teacher. She loves school and loves getting to spend the extra time with her mom each day.
Alexander was born in 2018 and from the moment he was born we couldn't imagine our lives without him. Xander is full of spunk and energy. His smile and laugh can brighten any room. He is so clever and has amazing problem solving skills. He is currently 3 years old and is just starting preschool. He is beyond excited to go to school each day. The love those two share melts our hearts daily. He thinks the sun rises and sets on her and she would do anything for him.
Being parents to these two is the highlight of our lives. We rush home each day to be able to spend as much time with them as we can. We absolutely love sharing life's adventures with them and are looking forward to so many more! Watching them grow is the biggest blessings of our lives.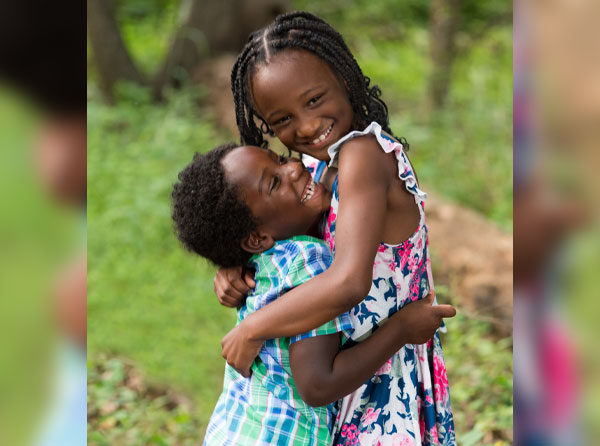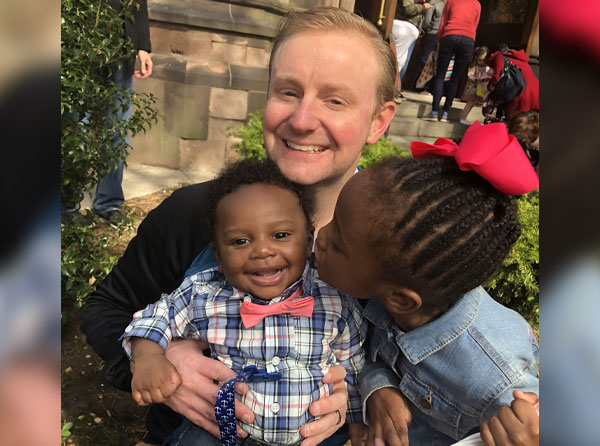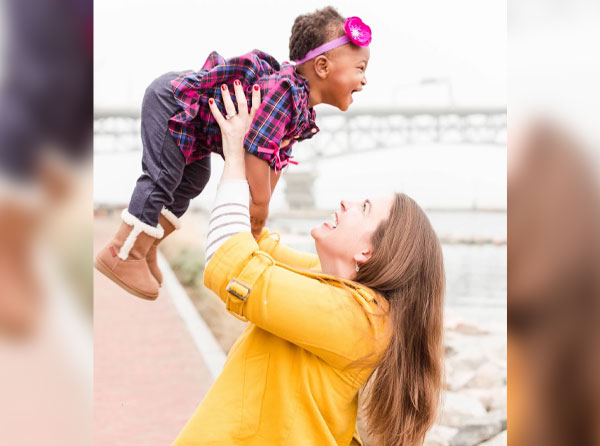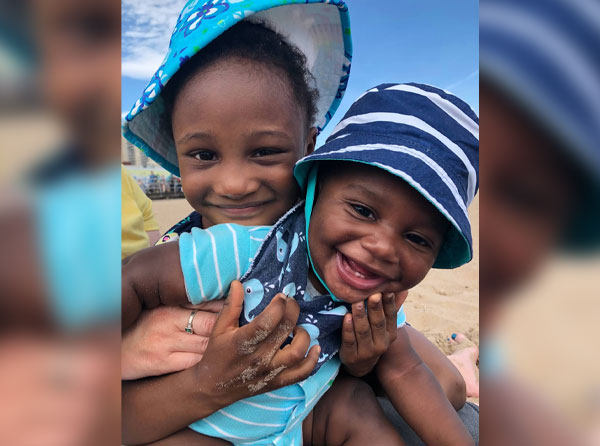 We live in a single family home with over an acre and a half of land. We have a swingset and trampoline in our backyard that our children love to play on. We love joining in them in their jumping or watching them from the deck. We have beautiful views of mountains that we love to watch the sun set over. We live in a diverse neighborhood full of children similar in ages to our children. Our children love riding their bikes and scooters up and down the streets of our neighborhood visiting with friends while we walk hand in hand near them. We also love having guest rooms filled with family visiting!
Our promise to you is that no matter what may come our way, we will keep love at the center of our family. We promise to provide a stable, loving marriage and a stable, loving home for any child we may be so honored to adopt. We will do everything in our power to ensure a college education if desired, travel, and studies abroad, and lots of laughter. We promise to love your child unconditionally and be the best parents we can be. We promise to raise your child with an abundance of support, love and laughter. We will protect, encourage, and support them every day of their lives. We promise to share with your child the selfless, loving decision of adoption you made for them.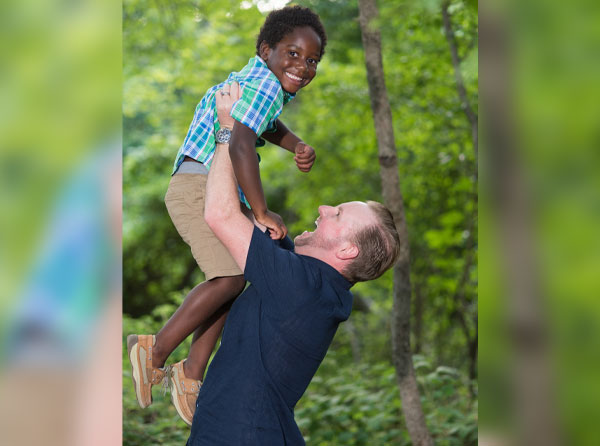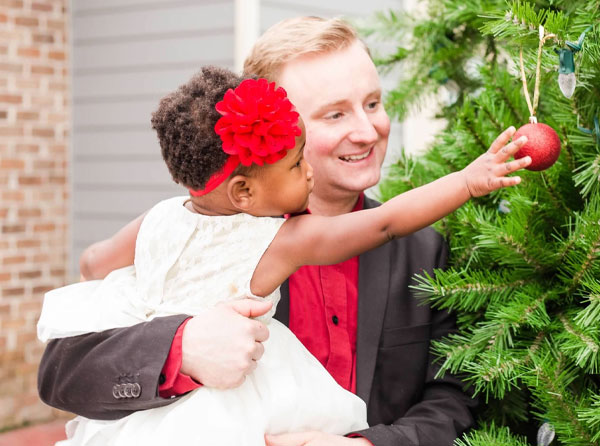 We are so excited about becoming parents all over again. We want to share our love for books, travel, and family with another child. We look forward to taking our children to church, soccer games, dance lessons, family gatherings, graduations ceremonies, and more! Our entire family is excited about us expanding our family through adoption and would be honored if you chose us to parent your child. We thank you so much for reading our profile, and cannot wait to meet you!
With love,
Lucas, Kristie, Ellianna and Alexander