We are Jackie and Andrew. We truly are each other's best friends and live life happily together. We met 17 years ago, and we spent many years learning about one another and have been happily married over 9 years. We share so many of the same beliefs, passions and dreams and look forward to raising our family with these values.
It was our greatest wish to start a family to share in our love and the wonderful life thot we have built together. Our wish came true when we adopted our daughter, Molly. She has changed our lives in so many ways. We truly love being parents and cannot wait to adopt another child and also watch Molly become a big sister! We have learned so much about adoption and realized what matters most is having children in our lives no matter how they come to us. We are so excited to embark on this journey again.
My wife, Jackie, is a beautiful person in every sense of the word. She is a selfless person who always puts others' needs above her own. Jackie is an accounts receivable lead for a major company. She loves being able to separate work from home and enjoys spending as much time with Molly as she can. She is a hands-on mom and looks forward to being home and raising two children.
Jackie and I love spending time outdoors, whether at the beach or taking Molly to the playground. She is extremely family oriented. Our nieces and nephews love to come over to play and be with their cousin. Jackie is my best friend and a caring partner who is a loving and devoted mother. Having another child and expanding our family is what she desires most in life. She is a wonderful mom.
Andrew is the most amazing man. He is kind and sincere in all that he does. Andrew is a product technologist for a major medical company. I have always known him to be a dedicated, hard worker. He has a calm demeanor that makes everyone feel warm and welcomed. Andrew is a supportive partner and a fun-loving person. Andrew and I spend so much of our time traveling to different places and experiencing new cultures. Our nieces and nephews love to be around him. He is everyone's best friend.
Our family's growth has brought a new light to Andrew's eyes. He loves spending time with Molly, playing at the park or building sandcastles at the beach. I know a new baby will make our family complete and we look forward to continuing our traditions and creating new memories.
Molly was Molly from the minute she was born. She has always had a sassy personality but in the best way possible. She is funny and loves to make you laugh. Molly is very adventurous. She loves to climb, go on hikes, swim, ride her bike, horseback ride and play on her gymnastics bar. Molly also loves to dance and listen to music. Molly loves animals! She loves playing with her three dogs, JoJo, Pumpkin and Spice and her cat Cheddar! When she grows up, she wants to be a vet and teach kids how to ride horses. Molly is in kindergarten and loves going to school every day. She is very smart and loves to learn new things. She loves art class and being creative. We know without a doubt she will be the best big sister!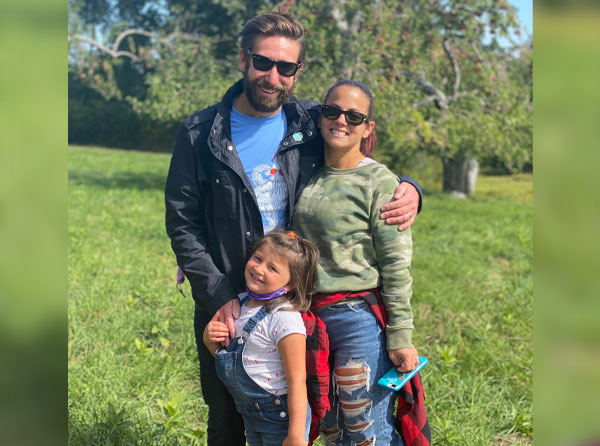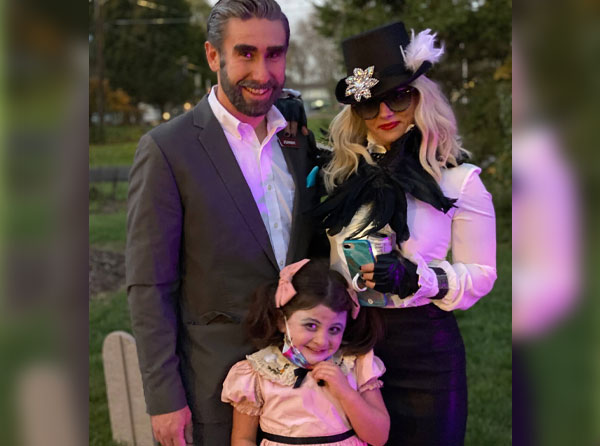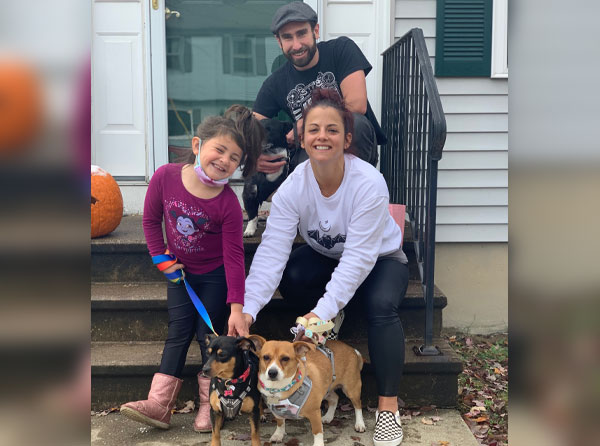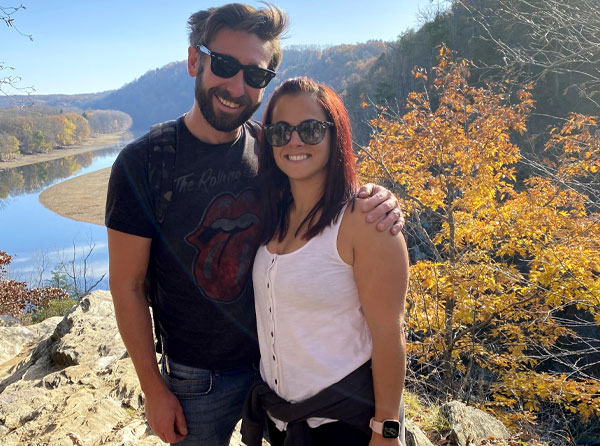 My parents, John and Jeanette would have been married for been 45 years. Unfortunately, my dad passed away. We miss him every day. My dad was a great listener, and I could always go to him for advice. Together they taught me the value of marriage and love. My mom is loving, nurturing and always there for me when I need her. She is always ready and willing to help in any way she can. Having another grandchild is going to bring her so much joy. I know how much she loves chi 1dren and how excited she is to watch the next generation grow.
My brother, John, has always been my rock. Ever since my dad passed away, he took on that role and has never let me down. I love him dearly. John is married to Kristen. Together they have two children, John, 9 and Giuliana, 2. John and Kristen are Molly godparents. They are so special to us and their children are great role models. They are so excited to have a baby cousin!
My mom and dad have been married over 40 years. They are phenomenal parents in every sense of the word. My mom, Kathy, was a homemaker and a day care provider. She is a warm and loving person. My dad, Mike, is a civil engineer. My parents live close by, and we see them often. I truly appreciate the unconditional love and support that I always receive from them both. They give so much of themselves to their family. They are amazing grandparents and cannot wait to watch our family grow.
I am so lucky to have grown up in a household with three amazing brothers. They truly are my best friends, and I couldn't imagine my life without them. My brother, Nate and his wife, Le'Andra, have two children, Nathaniel, 4 and Gabriel, 2. My brother, Zee, works at a nursing home. He is a caring uncle who loves to be around children. My brother, Luke, also works at a nursing home and is currently a college student. Having them around my children is such a blessing. They are all family oriented and amazing uncles.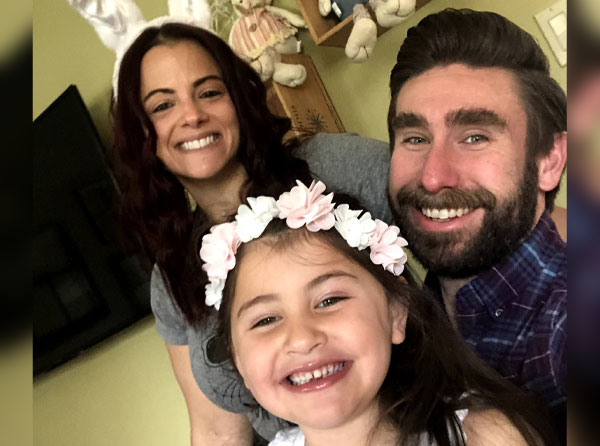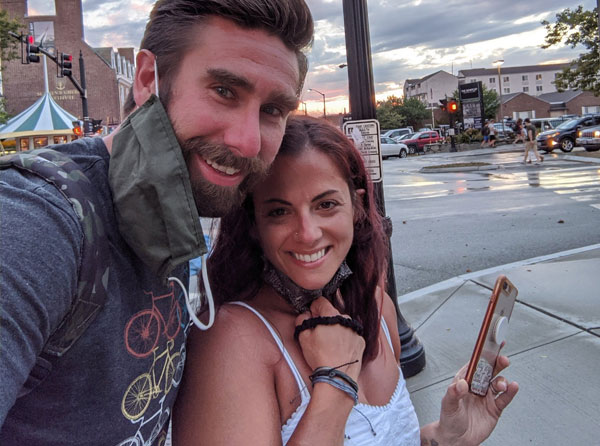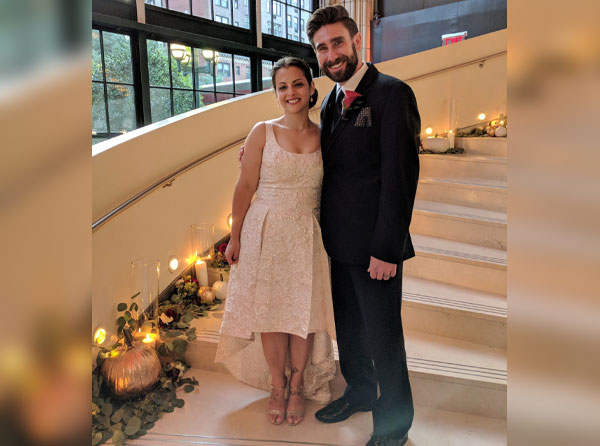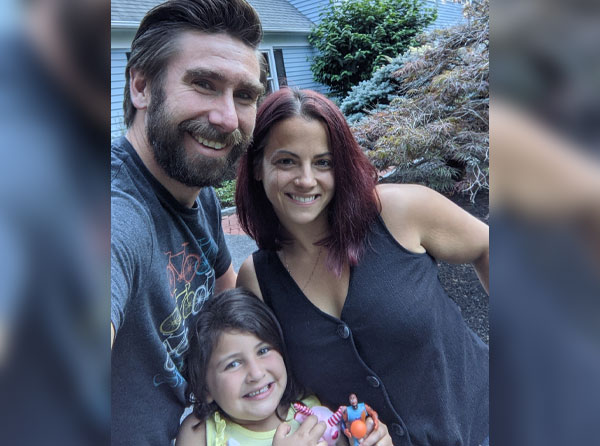 We hope in reading this letter and looking at the special times that we have shared that you have some sense of who we are. We would be so blessed to be chosen as adoptive parents. We promise to provide a loving and supportive home, a place to grow, learn, love and be loved. He or she will be guided to blossom into their own unique person, celebrate their given talents, and pursue what brings them joy.
Our home is a place of comfort, where a warm hug will always be waiting. The things that matter the most — unconditional love, encouragement, support, respect and trust — is what our marriage is built on and our family will grow with the same ideals.
We are excited about this new phase in our journey together and look forward to bringing another child into our lives. We are honored to be considered as adoptive parents and we would love the opportunity to meet with you.
With love,
Jackie and Andrew