Thank you from the bottom of our hearts for considering us as a family for your child. We value you and what you are doing so much. This decision you are making must be an incredibly hard one, but we know it is a decision made out of love for your little one. Thank you for taking the time to get to know our family as a potential family for your child.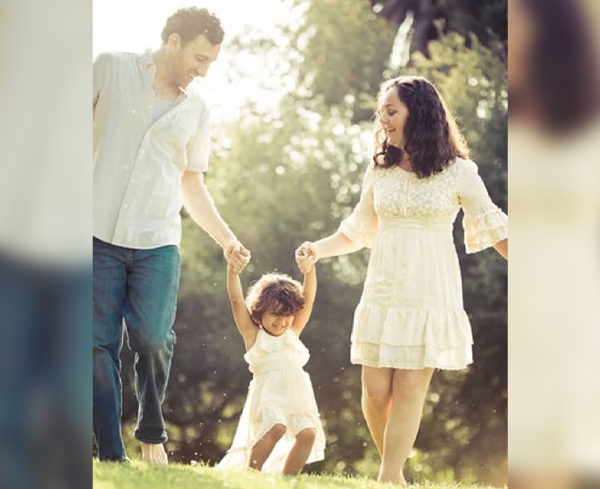 We are Jordan and Crystal Lane. We met at a college, where we were working. We started as co-workers, got to know each other, became friends, and then much closer. We both have graduate degrees in communication and are fascinated with interpersonal communication, intercultural communication, and debate. We spend a lot of time talking. A little after four years after we met and two years after we started dating, we got married.
Together, we enjoy playing cards and other games, taking our dog and daughter to the park, talking, movies, trying new foods, cooking, and traveling. We have taken adoption training classes, and a pedagogy classes together. We regularly attend Gateway Community Church, the church Crystal Lane grew up in and a church that has made us feel more welcome and joyful than any other church we've ever attended. We also enjoy spending lots of time with our mixed-breed puppy, Lina, who we adopted from a local rescue. Lina is playful and loving toward our nearly six year old and other people.
Evelyn is the biggest blessing of our lives. She was adopted as an infant by Crystal Lane and her ex-husband. She lives with us full-time and Jordan has been her primary father figure since she was two. She loves to play make believe with her dolls, playing with her Hot Wheels, and being outside. She takes swim and gymnastics so that she can be like Simone Manuel and Simone Biles! At only four, she was already reading full sentences and counting to twenty. She turns six in August and cannot wait to start First Grade. She is outgoing and loves her friends, family, and dog so much! Evelyn is thrilled to be a big sister. She wants to help feed the baby and get the baby dressed.
Our Adoption Story and Promise to You
Ever since our relationship became serious, we have discussed adoption. Crystal Lane and her younger sister were both adopted at birth, and she has felt called to adopt as long as she can remember. Crystal Lane adopted her daughter, Evelyn, during her first marriage. Jordan has given Evelyn his last name and is hoping to adopt her in the future. Crystal Lane's cousin adopted two children from Uganda as well. Adoption, you could say, runs in the family. On her 23rd birthday, Crystal Lane's birth mother contacted her, and they now have a close relationship, which Crystal Lane's adoptive mother is supportive of.
We both come from families who love and support us, and are excited for us to welcome another little one into our home. We value education, communication, diversity, and the arts. We can promise you that we will encourage our future child to become exactly the person she or he is, and to express love and compassion to those around her or him. They will have parents who are involved and care about their feelings, passions, and personality.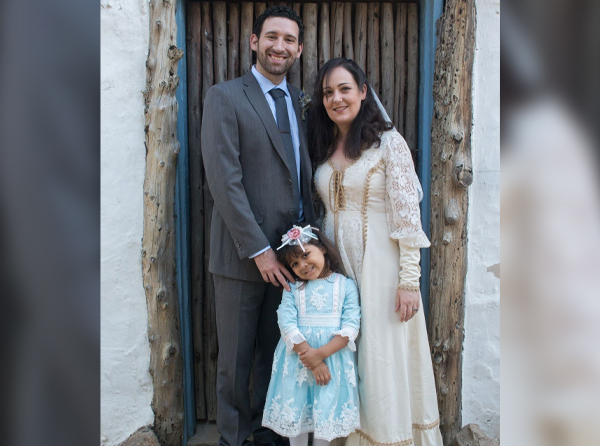 Letters from Crystal Lane's Mother and Birth Mother
Dear Birthmother,
I can only imagine how difficult this decision must be – I was blessed to be the recipient by someone in your similar situation and words can't describe how blessed I have been. I thank God everyday for Helen's decision. We have a bond like no other. I so respect the strength and courage that she displayed. Because of her sacrificial and loving decision, so many were blessed in the process. Crystal Lane has brought so much joy not only to me and her dad, but her grandmother and great grandmother. We were a very close-knit and hands-on family unit. I would like to share with you a little bit about my first baby.
There are so many wonderful things to say about my daughter and such a pleasure to share a little bit about her. She was the most wonderful child. She was always loving and caring towards others. Since she was a very small child, she has always wanted to adopt babies. And at that very early age, she was thinking in large multiples. (Since then, she's down to planning for two or three.)
When Crystal Lane was five and a half, we adopted our second baby, Tiffany, and Crystal Lane was so thrilled to be a big sister from the very beginning. What a terrific big sister she was! She loved Tiffany from the very first moment and to this day, is still a blessing to her. Crystal Lane is incredibly smart, creative, talented and loving. She and Jordan already are fabulous parents to their four year old, Evelyn, and will be to their future children as well.
Crystal Lane has been the most wonderful, devoted mother that any child could ever ask for. She has enormous patience, love, and hopes for her daughter and future children. She worked overtime tirelessly at her job so that she could save up time off to spend that most important first year with Evelyn and will do the same for the next child. Crystal Lane's communication skills and intelligence are manifested in Evelyn's vocabulary and gift of communication that she has at such an early age.
I was impressed with Jordan from the moment I met him, but he has absolutely amazed me when it comes to his loving and caring for Evelyn. He is always soft-spoken and calm, but firm when it comes to teaching Evelyn. He took to fatherhood immediately as if he had been doing it forever. I have never seen a more natural-born father. He will be such a blessing to any child.
Our entire family will be so excited to welcome your baby into our lives and I can hardly wait to be a grandma again!
Warmly,
Patricia
Dear Birth Mother,
I understand where you are right now. I was in your place over 40 years ago when I was pregnant with my beautiful daughter.
There is a reason why you are considering adoption and as painful as it is, it can be a beautiful thing. My saving grace was that I chose my daughter's parents. They were married and had stable careers and were wonderful, loving people who had so much to offer. All the things I was unable to provide to my daughter at that time in my life. I was able to check in with her mother from time to time and hear about how well she was doing in school and other activities.
Crystal Lane and I met when she was 23 years old. She is an incredible person. She has accomplished so much in her life so far. She got her PhD when she was 26 years old! I am so proud of her. More importantly, she is someone who cares deeply for others. She is the proud momma to her (adopted) daughter, Evelyn, who is almost 5! She and her husband, Jordan have a beautiful relationship and share the same religious and family values, which is so very important in a home. I am so fortunate to be a part of their lives.
Jordan is a connected and responsible parent. He has such a special relationship with Evelyn and with Crystal Lane. He took a longer road to achieving his education, but he never gave up and now has a master's degree and works as a tutor in academic support at a community college. Both Crystal Lane and Jordan have chosen careers that allow them flexibility and schedule so that they can be active participants in Evelyn and their future child's lives.
I would highly recommend Jordan and Crystal Lane as parents. They have so much love to give and are very stable people.
Please know what an incredible gift it is to your child and to this family that you are giving. Most importantly, for you, take good care of yourself. There is also a wonderful life ahead for you. May you have peace in your heart knowing that this couple is so very ready to be a family. I wish you all the best on your journey. You will be in my thoughts and prayers.
Love,
Helen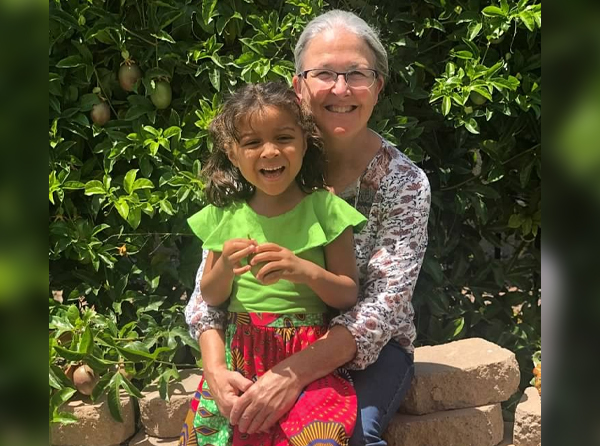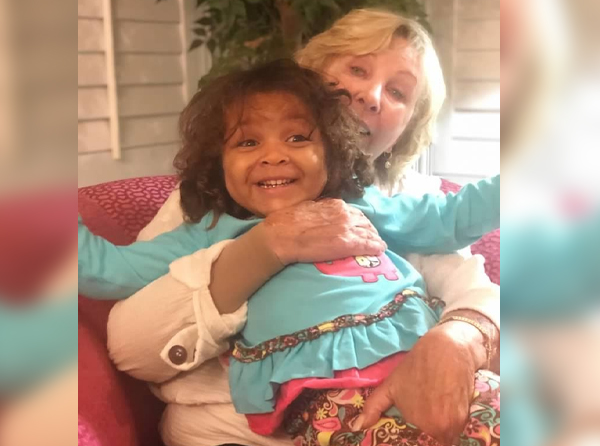 Crystal Lane is organized, thoughtful, and genuine. She is a college communication professor and performer. She has a PhD in communication, has worked full-time for the same college for seven years, and enjoys tenure. When we adopt our next child, she will be able to take an entire year off, paid. Due to her seniority, Crystal Lane is able to arrange her schedule to work three days a week. Her mother, Patricia will be available for childcare and there is a daycare center on campus, just steps from Crystal Lane's office. Crystal Lane also writes poetry and stories, creates short films and music, and performs her writing.
Crystal Lane also loves children. She is a devoted mother to our four year old, Evelyn. She has volunteered in Mexico working with children, she has led activities in elementary classrooms, and she has years of babysitting experience, including infants through pre-teens. She deeply values communicating with all kinds of people of all ages. She is somewhat functional in Spanish and nearly fluent in American Sign Language, both of which she has been able to share Evelyn.
Jordan recently finished his master's degree in communication. He was a non-traditional student who worked his way through his college career. At the end of his undergraduate work, he was a nationally recognized competitive speaker. He never gave up on his education and is now working as a tutor and part time professor of communication at a community college. He is a gifted communicator and an extremely attentive father to Evelyn.
Jordan enjoys strategy games, action movies, and playing with the dog and Evelyn. He deeply values family and is a gifted artist. Jordan is the kind of person who really listens to people. He has a gift for making others feel valued. Whenever Evelyn is having a rough day, she has an easy time opening up to Daddy to help her sort things out. Whenever Crystal Lane is stressed, Jordan is a support she never imagined she would have.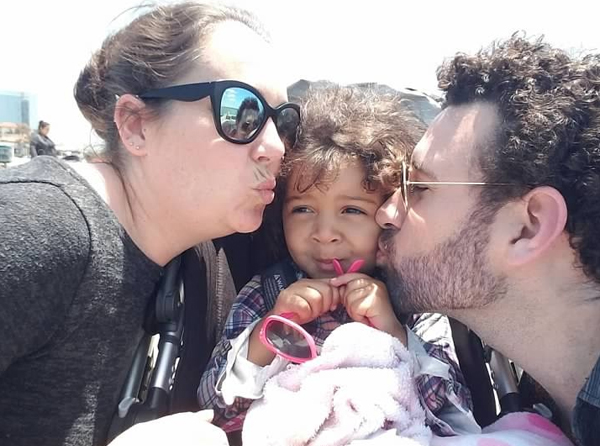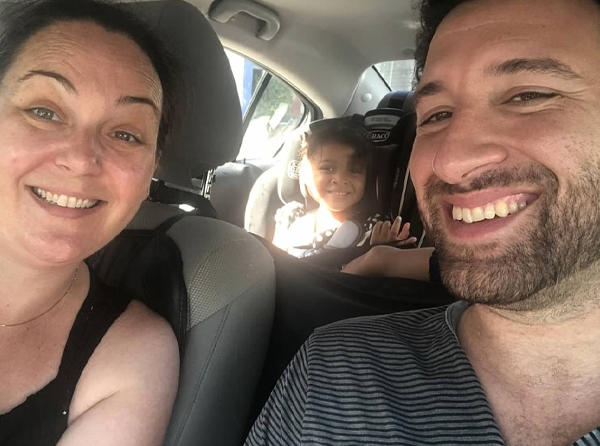 Our dog, Lina, is our fur baby.  We adopted her from an animal rescue when she was a puppy.  She will likely be about 80 pounds full grown and is a Mix of several breeds.  We lost our 98 lb Bernese Mtn Dog mix last year and we are thrilled to have a new dog to love in our lives.  We are working diligently with our dog trainer and daughter to train Lina, who is proving to be a quick learner.  She has enhanced our lives so much!  Lina is a playful, calm, sweet companion.
We are renting a three-bedroom, two-bathroom house in Los Angeles County.  Our neighborhood is safe and our school district is one of the highest-rated in the county.  There are parks, playgrounds, and a YMCA in our city.  We are close to a Southern California Children's Museum in Pasadena and Disneyland in Anaheim.  We are also a short car ride or train ride from Crystal Lane's mother and birthmother who both live in San Diego.
Due to how geographically close they are, we spend a lot of time with Crystal Lane's mother and birthmother.  Jordan's grandmother, aunt, uncle, and two brothers are a mere 20 minute drive away, so Evelyn gets to see extended family on a regular basis.  Jordan's parents and sister are in Arizona, Crystal Lane's uncle, aunt, and cousins are in Oklahoma, and we have visited them as well.  We also have close friends, many of whom have children, that we spend time with on a regular basis.  Our friends and family are incredibly supportive of our adoption plans.
Our family loves holidays!  We celebrate the big ones like Christmas and Easter with church services, visits with extended family, and big meals.  We love to cook and bake together.  On Christmas Eve, we have a big family meal in the late afternoon, go to Christmas Eve service, then come home.  Evelyn opens one gift (Christmas pajamas), then we all get into the car in our jammies, grab some hot Cocoa, and look at Christmas lights.  Christmas morning, we open gifts together, then have brunch (orange French toast and asparagus wrapped in ham with cheese), and usually laze around and watch a movie. We also love to celebrate the smaller occasions, like accomplishments or Mothers' Day or Fathers' Day with a "bed picnic" (we all eat in the master bed) of pizza or some other fun food.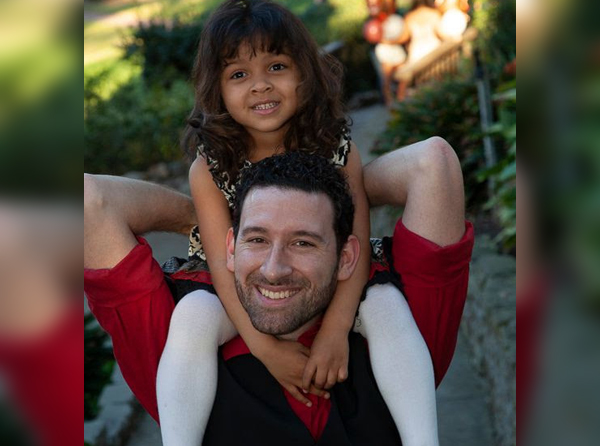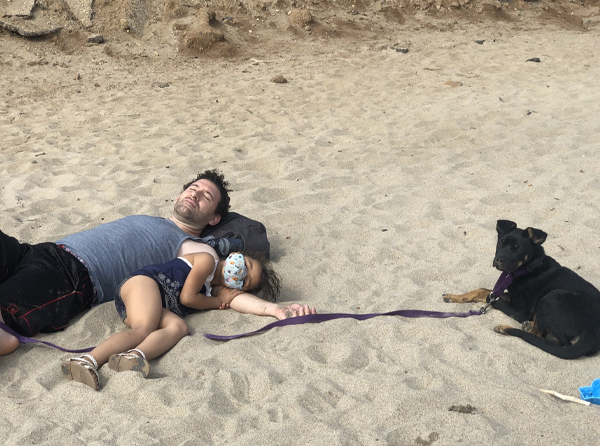 Thank you from the bottom of our hearts for considering us as the people to parent your child.  We know how hard this decision must be, and we honor and respect you for making the best choice possible.  May God bless you and your little one, whomever you ultimately choose as a family for your child.
With love,
Crystal and Jordan