Introduction
We have so much respect and gratitude that you are considering open adoption for your child's future. As you look through this page, we hope that you will get a feel for who we are and hope to be, both as your ally and as loving parents. We are dedicated to creating an open adoption with you that is caring, supportive, honest, and respectful of your wishes throughout this experience, and beyond.
We hope that by trusting in one another, our combined strengths will create something more beautiful for this child than we ever thought possible. We can't wait to hear from you!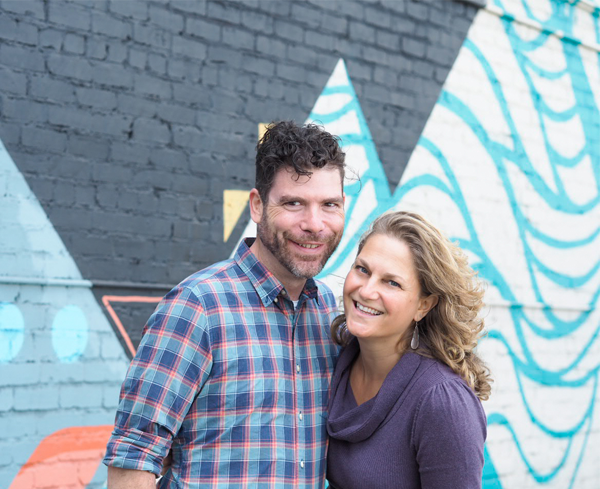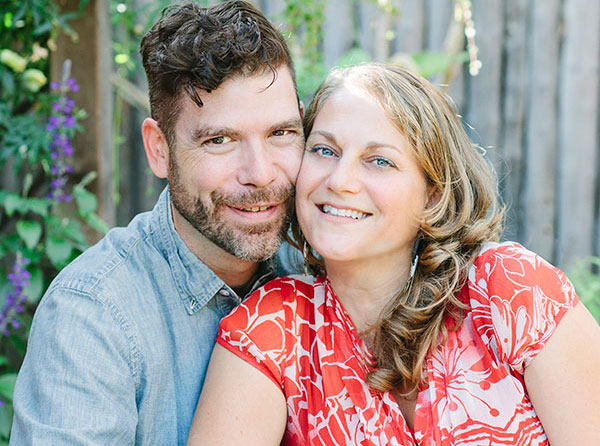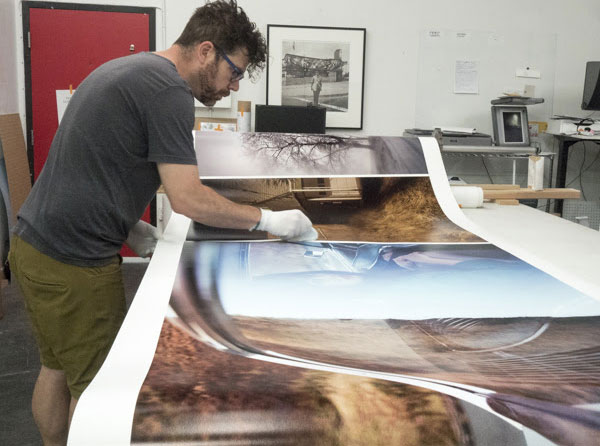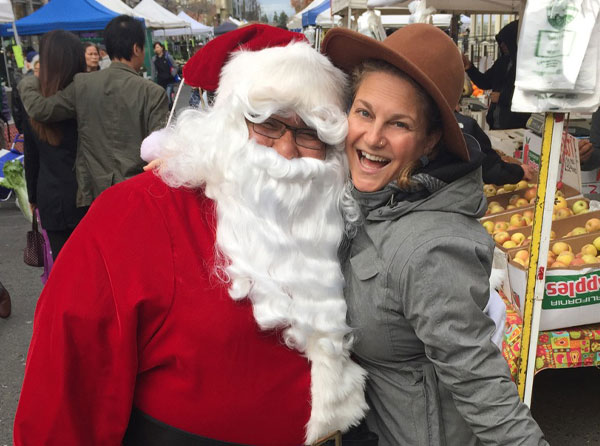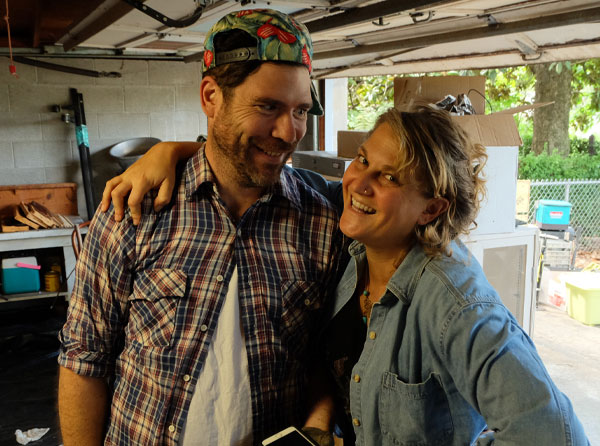 Our Story
Thanksgiving night, Andréa and Brad met at an "Ugly Sweater" holiday party. Dressed up in ridiculously funny outfits, we started talking and instantly found ways to creatively collaborate. The very next day, Brad offered to help photograph the jewelry Andrea was making for her website. Our friendship quickly evolved into a loving partnership solid as an Oak tree. We are always supporting each other to grow: Roots deep and branches reaching for the sky. We were married in Andréa's family home in France, 3 years later!
We are so lucky to have a relationship that is built on honesty, respect, love, laughter and good sense of humor.
Our Community
We live in a vibrant city that is lush with nearby nature and rich in culture. We have easy access to amazing children's museums, festivals, and excellent schools. UC Berkeley, just up the road, offers tons of extracurricular classes
for kids. There are also great parks, lakes, zoos, redwood hiking trails, and the Alameda Beach, all just minutes away. We love our community and can't wait to make play dates with all the kids in the area.
What We Do
BRAD OWNS HIS OWN FINE ART PRINTING & FRAMING BUSINESS.
We live a 5 minute drive to his studio, so Brad often walks to work with our dog Shorty, who is the studio mascot, greeting every customer at the door with a happy shake of his tail. He loves working with talented artists producing their artworks for galleries, museums, and collectors around the world.
The best part of his job is that he is the Boss, so he can arrange his schedule however he needs to. Since Andrea is home all week, we love to meet up for lunch together almost every day, a tradition we look forward to doing as a family.
ANDRÉA LOVES HER JOB AS FARMERS' MARKET MANAGER because it allows her to balance her passion for supporting healthy food choices, community space, and her dream to be a mostly stay-at-home mom, since she has all week free to care for the baby. Andrea's farmers' market is 5 minutes away from their home and a truly kid-friendly event where Brad looks forward to bringing our child to enjoy the weekly live music, face painting, multi-cultural foods, and to play in the adjacent playground full of kids from the area.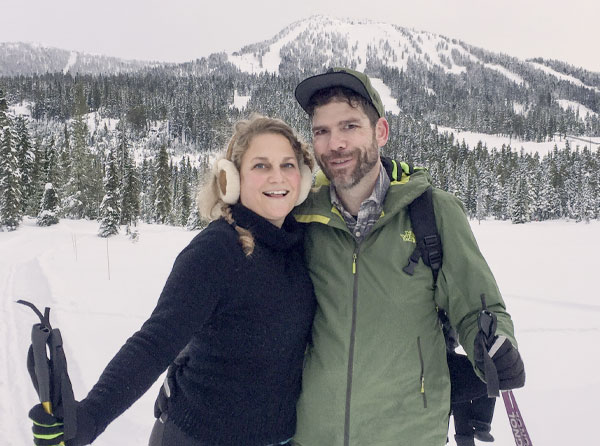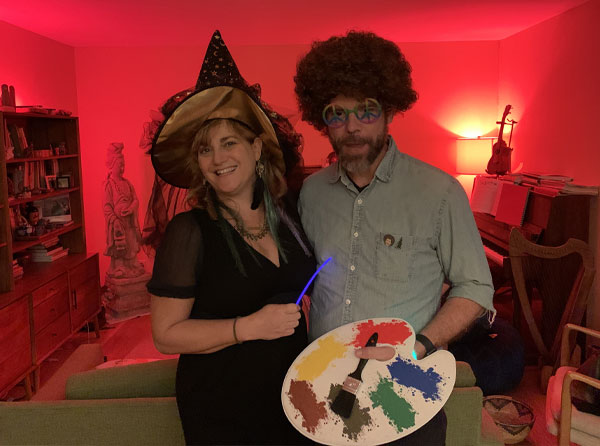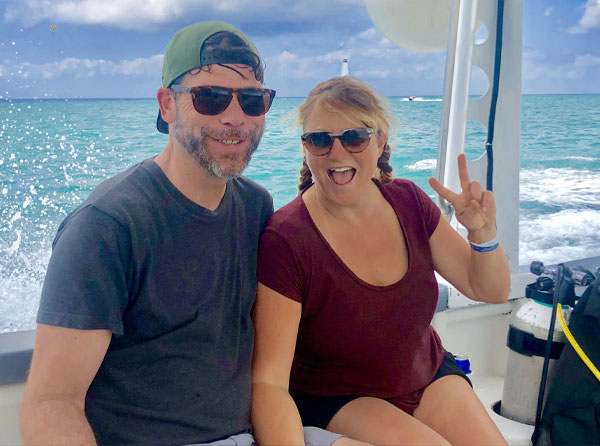 What We Do for Fun
Brad learned to cook from his mom, and like her, he is famous for his magic in the kitchen, especially his spicy salsa's and ah-mazing BBQ. We often dream of our child exploring all kinds of flavors and learning to make fun snacks with us in the kitchen.
We love getting out in nature. Weekly we head out to picnic at the lake or go hiking in the redwoods that are just minutes form our home. Every winter we go skiing in Tahoe, and on hot summers we love to go camping and canoe on the river with
a group of friends and family. We cant wait to share all the wonders of nature with our child, topped off with roasted marshmallows around the campfire.
Andréa brings home a bounty of organic fruits, nuts, and vegetables from her Farmers Market job every week. She dreams of the day she can turn all that fresh and nutritious bounty into delicious home made baby food for her child.
We also love listening to live music, visiting museums, and going to see theater performances. Although nothing beats just curling up on the couch with some popcorn and watching a movie together.
Our Family
Andréa was born in America but both her parents are from France. Although her large family lives abroad, it has never stopped us from being very close. When we aren't visiting her many relatives in France, or her brother in Canada, one of
Andréa's many cousins can be found visiting us here in sunny California. Being multi-cultural and fluent in 2 languages is something Andréa cherishes, and hopes to pass on to their child early on.
Brad's mom, Grandma Nancy, lives close by and is the sweetest person you'll ever meet. When she comes over we love to cook and bake her famous lemon-bars & chocolate chip cookies. Brad's younger sister, Aunty Liz, a San Francisco lawyer, is
also near by. You can find us all playing board games or watching a movie at our weekly Monday Family Night get-together.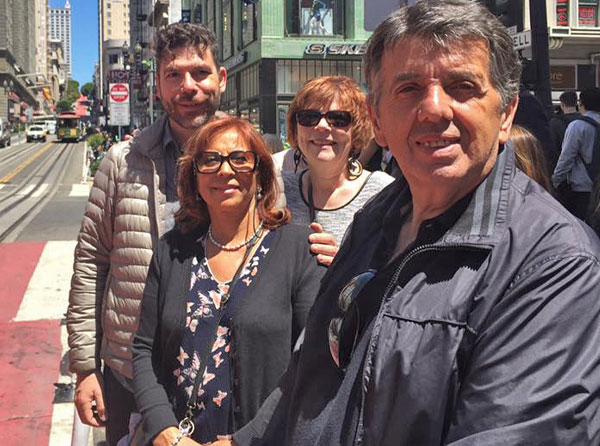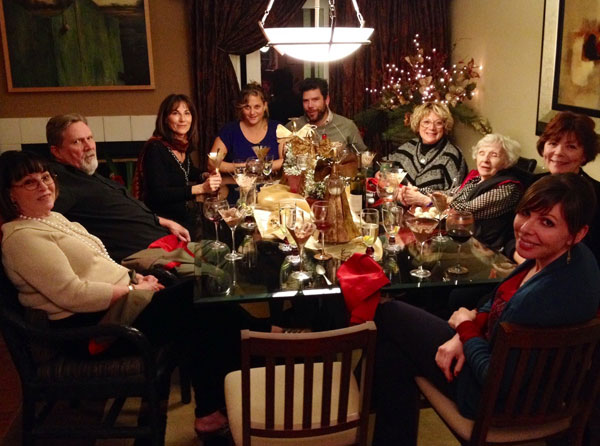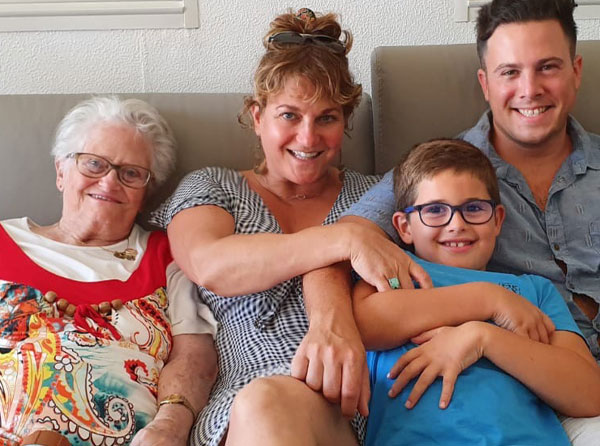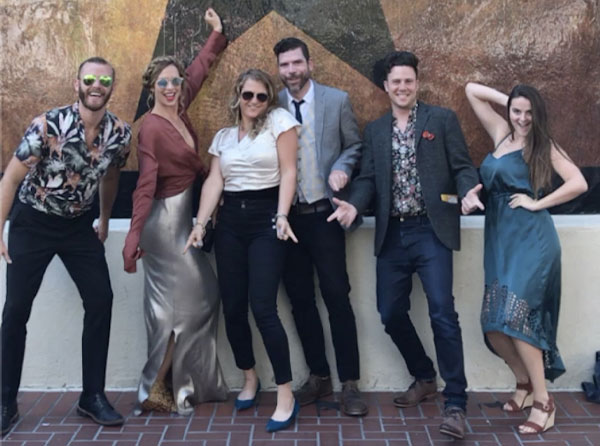 Fun Facts
• Andréa proposed to Brad during a camping trip
• Andréa was honored to be by her best friend's side during the birth of both her babies
• Brad competed in the 1996 Olympic tryouts for Cycling
• Brad has the memory of an elephant and always wins when we play trivia games
• When we bought our home together, we learned how to do many repairs ourselves by watching You Tube Videos. We dream of the day that we will build a tree house in our yard for our kids to play in
Books we can't wait to read to our child:
• Where the Wild things Are
• Llama Llama Red Pajama
• Goodnight Moon
• Le Petit Prince
• Ferdinand the Bull
Our Dream and Our Family History with Adoption
Ninety four years ago, Brad's grandmother was adopted by a loving couple in Minnesota. Brad's family is the grateful result of that 2nd chance at life she was given back in 1921! Sadly, no one knows who her birthparents were. We all wish we did!
Years before Brad was born, his mom Nancy was a BIRTH-MOTHER: Pregnant and unable to provide for her baby in all the ways that reality demands. She made the brave choice to give her baby the opportunity to be raised by an adopted couple with whom she knew baby Alyssa could flourish.
Eleven years after placing Alyssa for adoption, Nancy was in a better position to start her own family and lovingly raised Brad and Liz with her best foot forward. Forty years later, Alyssa and Nancy were able to reconnect, and what a magical day that was! We have all been close ever since and love to spend the holidays together!
When Andréa was 10 years old, her father helped a lesbian couple conceive their dream to start a family by donating his sperm. A few years after baby Noah was born, the couple moved to Canada. When Noah turned 20 he wanted to discover who his
birthfamily was. Andréa met her half sibling for the first time in 2008. They were instantly two peas in a pod. The following year, they traveled to France together to introduce Noah to their shared birth-father and the entire birth-family. It was a magical experience for everyone involved,
including his two moms who we adore. Andréa and her little brother are BFF's, and we visit each other often.
It is our hope that this may be the defining moment in which your path and ouros begin to merge and take shape into a special story of our own, adding to a history of openly supportive and happy chosen families.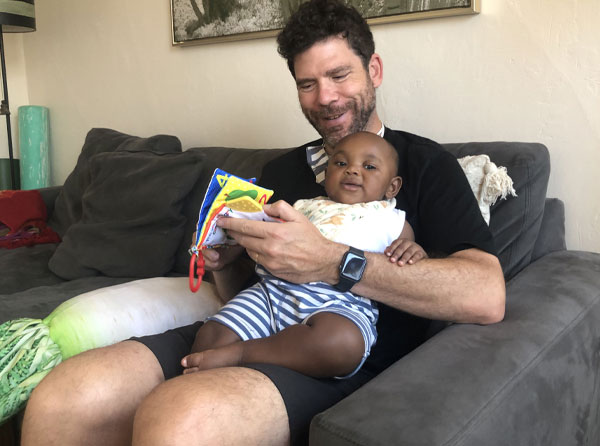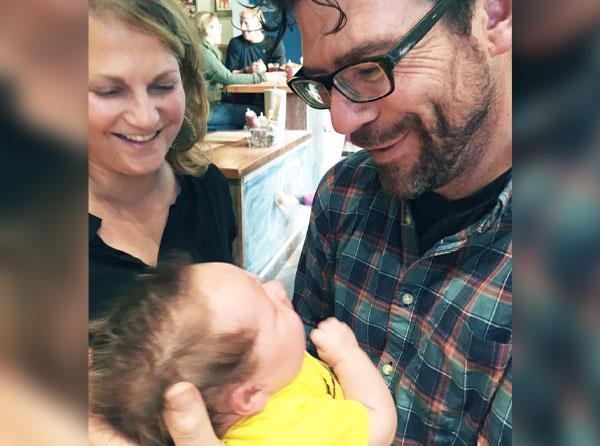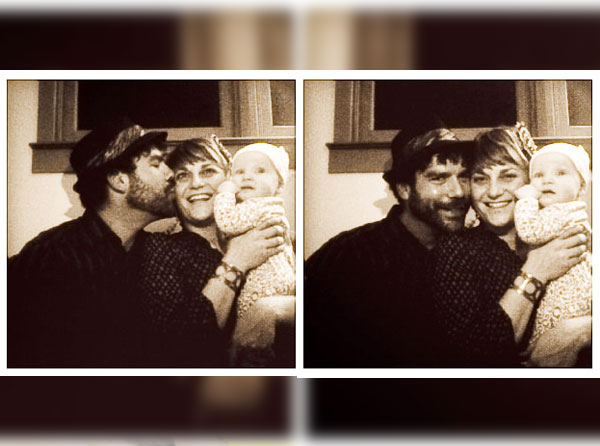 Thank you so much for taking the time to learn about us, and for opening your heart and mind to the possibility of entrusting us with the raising of your child. Could this be the defining moment in which your path and ours connect? It is our hope that by trusting in each other, we can together shape your child's story into something uniquely special, adding to a wonderful lineage of open, loving, and life-enriching chosen families!
We sincerely wish you peace in your heart, clarity and resolve in whatever decision you make.
With love,
Andréa and Brad