Pregnant and Considering Adoption?
Our Compassionate and Experienced Adoption Specialists
are Here to Help you Make a Safe and Secure Adoption Plan for Your Child
♡ Compassionate Adoption Specialists
♡ Free Personalized Adoption Services
♡ Complete Privacy & Trust
♡ Emotional & Financial Support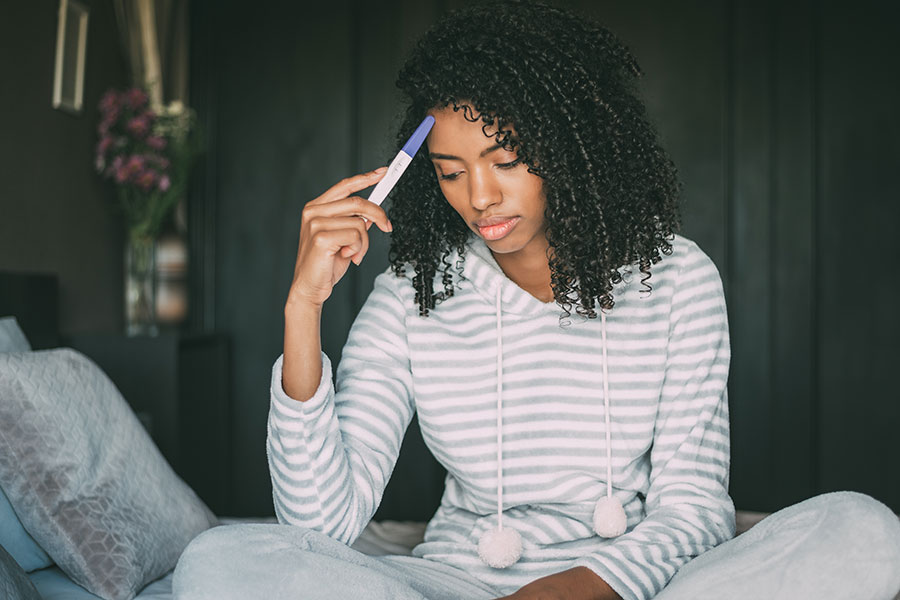 Turn an Unplanned Pregnancy into a Positive Experience
An unplanned pregnancy leaves many women feeling fearful, confused, and alone. With our help, you can turn what may feel like a less than ideal situation into a positive experience. You alone have the ability to give your child life and the future you envision but may not be able to provide. Because of you, a loving family's dreams will come true after receiving the greatest gift ~ a child to nurture and love.
Making an adoption plan is a beautiful, selfless choice and one you should be proud of. You are in control, you are brave, and you are loved.
You Decided Adoption is Best!
Adoption is Not Giving Up, It's Giving Life & Love
If the answer to any or all of these questions is "not right now," placing your child with an adoptive family of your choice is a loving option. The above are just a few difficult questions and struggles that countless women face daily. With Adoptions First, you are never alone. We will help you find answers to your questions and support you as you make difficult decisions about your future and that of your child. After you share with us a bit about your situation, we will discuss various options, including adoption, and will help you make the decision you feel is best. All conversations are 100% private and confidential. You will never be judged, only honored and supported.
Nothing is more important than ensuring every child's health and happiness. If you choose to make an adoption plan, with our assistance you will create the very best plan based on your wishes. We will hold your hand every step of the way and will not disappear after your baby is born. You will be a friend for life if that is your wish.
Most importantly, we will make certain your child has the life you want for him or her; a family that will give unconditional love, unlimited opportunity, and security. Your child will have a bright future as a result of the love you gave and the choice you made.
We have helped thousands of women and we can help you too. Reaching out to inquire about adoption is the first and sometimes most difficult step. When you are ready, a friendly adoption specialist is waiting to hear from you, day or night.
We will help make your adoption plan a reality and a positive experience. Please ask as many questions as you want, as often as you need. We will guide you through every step of the process and make it as comfortable and stress-free as possible. Our warm, compassionate, experienced staff is available to speak with you 24 hours a day, 7 days a week.
A friendly adoption specialist is waiting to hear from you, day or night.
Text: 646-988-6281 • Call: 1-800-658-8284 • Email: info@adoptionsfirst.com
Open or Closed Adoption?
The Choice is Always Yours.
This is your baby and your adoption plan. We respect and value your privacy and will help you choose the level of openness you desire and create a plan that feels right for you now and in the future.
An open adoption, which is most common, is created through a mutual selection process where you choose the adoptive parents for your child and get to know them to the extent you wish. Building a relationship during your pregnancy by phone, text, email, and/or in person is common as is receiving photos and updates of and about the child after the birth. There are varying levels of contact in an open adoption and the choice is yours. We will discuss your preferences and will create a plan that works best for you and one that is in the best interest of your child.
In a closed adoption, you will choose or ask us to choose the adoptive family for your child. You may have little or no contact with the adoptive family. The choice is yours. As open adoption has been shown to be in the best interest of the child, a closed adoption is less common. We will honor whatever plan feels right for you and will support you.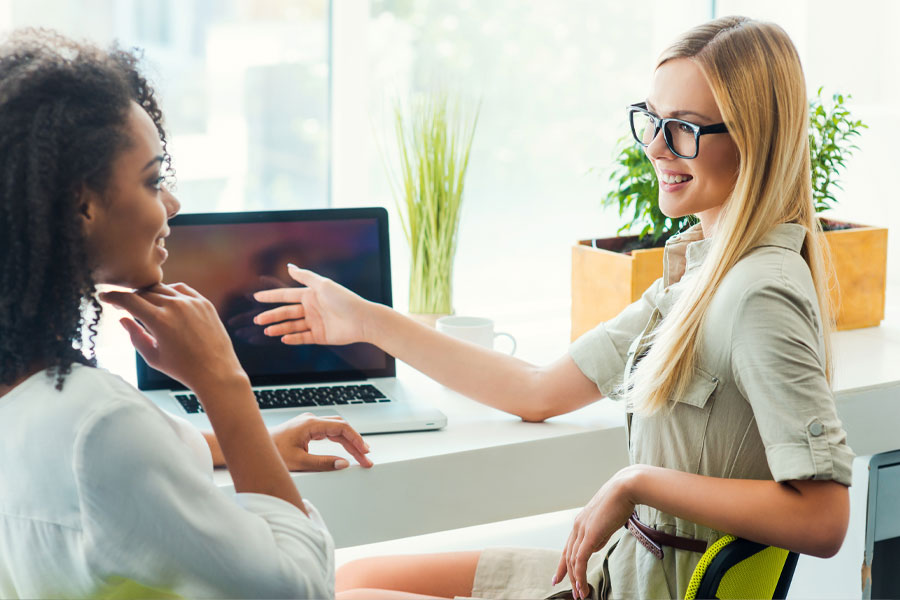 Kind Words from Birth Mothers
Danielle
Being a mother is the most rewarding and satisfying thing any woman can have in her lifetime. Being a mother not only means loving and nurturing your child. It includes sacrificing everything for the well-being of your child. Placing son up for adoption was and will be the most difficult thing that me as a mother could've done. If it wasn't for Renee and Adoptions First, I don't think I would've been able to get through the mentally trying time of adoption. Renee is the most understanding and sweetest person I've met.
Katie
A close friend from high school told me about Adoptions First. She had gone through the adoption experience and said so many wonderful things. She shared her story with me and so I contacted them. They were so open and friendly, made everything simple to understand, and truly deeply cared. They were there for me whenever and listened to everything. No one ever made me feel ashamed of my decision. They made me feel good about it and supported everything that I wanted through the process.
Desarae
After the birth of my son, I finally got the nerve to call about finding a family for my son. When I reached Adoptions First, I did not feel judged at all. They understood what I was going through and just wanted to help. Everything was private and I placed my baby directly with the family. It was everything I could have ever imagined and more. I feel so proud and happy with my decision. One day my child will know that I wanted the best for him just like you want for your child.
~Anonymous ~ Birth Mother
Although I wasn't mentally or financially ready to be a mother, I have given life to a precious little boy for a couple that will forever love him. And although it may be difficult some days, I do not regret my decision to place my son for adoption. This decision has made me grow as an individual and as a woman in general. And to know he is good hands makes everything worthwhile.
~ Anonymous ~
Birth Mother
Catrina Grammie
Adoptions First is a wonderful company led by the outstanding work of Renee. Renee not only guided my daughter through the process but was there for her 24/7. Her kindness, patience, and compassion helped my daughter get through a difficult time. Renee is also there for family members and the adoptive parents and I just can't sing her praises enough. I would like for other daughters and family members to know that an adoption is a joyful experience. It turns a negative situation into a loving, caring gift for the adoptive family that brings so much love to everyone involved. My daughter knows that her baby will be loved and cared for in the best possible home which gives her peace of mind. My hope is that other families will experience all of this as I have and turn a turbulent time in a young woman's life into a positive and loving experience.
Catrina Grammie
Birth Grandmother
Savannah
If you are considering adoptions, trust in me that you have come to the right place. I was so lucky to be able to find Adoptions First. they were so comforting and they did not pressure me in any way to make this decision. I can honestly say that because of working with this office and the support system they have set up for Birthmothers, I was able to completely transform and change my life. I do not look at this decision as one that I am neither ashamed or regret.
Most state laws allow for reasonable pregnancy-related expenses to be paid not only during the pregnancy but for a period of time after. In addition to helping with your monthly living expenses, all legal, counseling, and uncovered medical costs will be at no cost to you. Our goal is to make you as comfortable as possible. Please contact us for information and assistance.
Pregnancy-Related Expenses Include:
→ Food
→ Cell Phone
→ Rent/Housing
→ Utilities
→ Maternity Clothes
→ Transportation
→ Child Care
→ Medical Counseling
→ Legal
We are committed to providing you with services even after placement. We will offer referrals and recommendations and will help you create a solid foundation for your future.
→ GED Assistance
→ Letters of Recommendation
→ Continued Education
→ Help Finding a Job;
→ and Child Care

To discuss the adoption process, the financial assistance you can receive, and to create a safe and secure adoption plan based on your wishes, please text or call Renee any time at 646-988-6281 or call 1-800-658-8284.