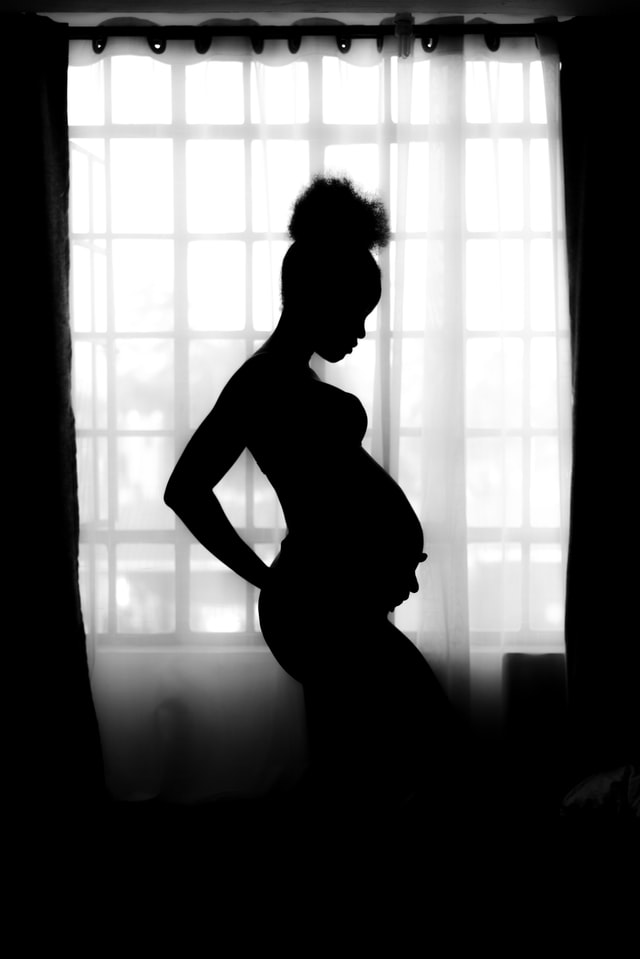 10 Common Reasons to Consider Adoption for your Child
1. You aren't ready to be a mother (again) and terminating the pregnancy is not viable option at this time in your life.
Parenting is something that will change your life forever and the idea of becoming a parent can be scary if you're not ready for such a commitment. Consider all options and do not second guess yourself. Making a safe and secure plan to ensure your child has the life you want for him/her makes you an amazing mom!
2. You want to turn an unplanned situation, one that may feel overwhelming, into something positive and meaningful.
Being faced with an unplanned pregnancy will knock you back on your feet. The good news is that you have the ability to turn an unexpected situation into something beautiful. By making an adoption plan, you will be in control of your child's future. The family you select will love your child unconditionally and will provide him/her with endless opportunities and security. In choosing life for your child, you also giving a family the greatest gift, the gift of parenthood.
3. You want to properly care for your child but will not have the emotional or financial support you feel you need.
In some cases, family members and friends will discourage adoption. This may be a result of them being unaware of the process. While loved ones mean well, often times the emotional and financial support they can offer is limited. If you are not fully ready to parent, please trust yourself and the process. Although you may not have support from everyone close to you, they will come around. In the meantime, you will have absolute support from the adoptive family you select and from us. You are not alone.
4. You are facing challenges that would make caring for a child, or another child, a hardship.
Being a parent is a wonderful experience and you cannot put a price tag on the joy a child brings into one's life. While money is not what matters most, it is important to recognize that parenting is a huge financial undertaking. Per the USDA, on average, families can expect to spend around $230,000. to raise a child to the age of 17. This figure does not include the cost of college. The financial struggles are real for many people, now more than ever. https://www.usda.gov/media/blog/2017/01/13/cost-raising-child.
5. You want to continue to care for the children you are parenting to the best of your ability. Bringing a newborn home may drain your emotional and financial resources.
If welcoming another child into your family will prevent you from being the best mom you can be to the children you are currently parenting, you may feel that making an adoption plan is best for everyone. Feeling this way does not mean you do not love your child or that you love him/her less than your other children. It's the deep love you have for your child that will bring happiness and security to everyone.
6. You want to return to school or work and not put your life on hold.
As we get older, we find there is less time for ourselves. What are your dreams? Do you want to return to school, work, begin a career, or simply enjoy your days and nights with friends and family? Would caring for a newborn hold you back from living the life you want for yourself? If so, placing your child with a family that has every resource and wants nothing more than to raise a child, adoption is an amazing option. Making yourself a priority now will set you up for future success.
7. You want to be in control of your child's life and avoid foster care.
For a variety of reasons, your child may be at risk of being placed in foster care. Homelessness, an unfit living environment, domestic violence, past or current drug use, imprisonment, or an open CPS case are reasons why bringing a child home may not be an option for you. If you choose to make an adoption plan, you will remain in control of your child's future. You can maintain a relationship with the family you select which is often not possible if your child is in state care.
8. Your pregnancy was the result of sexual assault.
If this pregnancy is the result of sexual assault, you may be feeling ambivalent about being pregnant. This is not uncommon. You may feel you are unable to bond with a child conceived under such circumstances and believe placing your child for adoption is the best option. We support you in your decision.
9. You want to help someone else create a family.
You may find yourself wanting to help a family that cannot have a child biologically. These soon-to-be-parents want nothing more than to experience the joy of parenthood and to welcome your child into their lives. You can make someone's dream of having a family a reality.
10. You want to give your child the life you want for him/her. A life filled with unconditional love, security, and opportunity.
Every parent wants this for their child. If you are interested in creating a safe and secure adoption plan for your child, we can help.
💗 To learn more about placing a child for adoption, please text or call Renee anytime at 646-988-6281 💗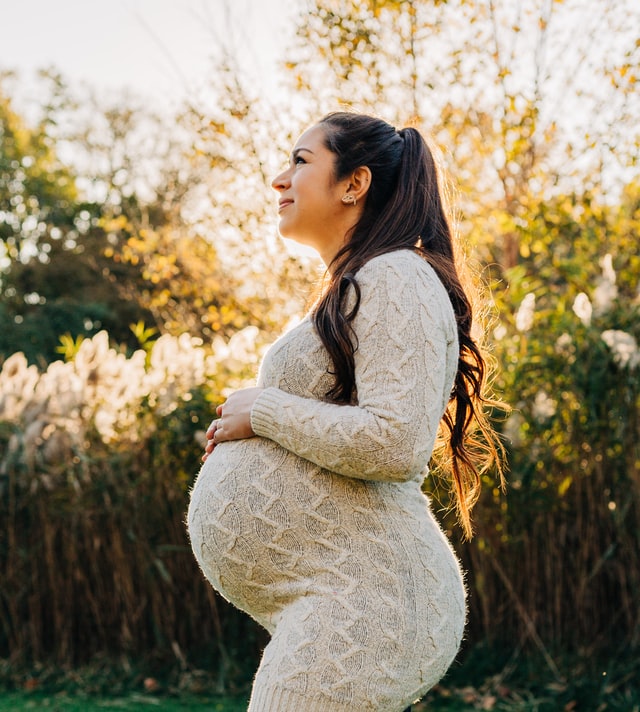 Why choosing adoption at any stage of your pregnancy is a loving choice for you and your baby.
Many women who are pregnant and considering adoption often feel they have to make a decision alone but nothing could be further from the truth. Trusted adoption professionals, like those at Adoptions First, provide private and free consultations to talk through your many options.
To get started, it's helpful to reframe how you speak about adoption. You are not giving up your unborn or already born child, you are giving your baby the chance to be raised by a couple or individual who is committed to this process and wants to provide your baby with a loving and safe childhood.
It's also important to recognize that you can choose to work with an adoption center at any point in your pregnancy. There are more families waiting to adopt right now than there are available birth mothers and Adoptions First will help you with the adoption process. Remember that you are not alone.
When you reach out for a private conversation with Renee at Adoptions First, you will learn that there are many support systems put in place to make this as easy as possible for you and your baby including financial assistance. Everything from maternity clothes and nourishment to post adoption services to help you get back on your feet will be included when you work directly with Adoptions First.
Here are 5 helpful steps that take place in the adoption process.
FIRST: Call or text Renee at Adoptions First 24/7
NEXT: Review and select the adoptive parent(s) of your choice from a wide range of potential caregivers who have been approved through a rigorous screening process.
THEN: You will get to know the adoptive family through conversations and meetings if that is your wish, and Adoptions First will help coordinate everything from beginning to end. During this time you will discuss your post-adoption contact preferences including the level of openness you'd prefer and so much more.
AFTER: Once you give birth, you will complete the official adoption paperwork and your child will join his or her new family.
LAST BUT NOT LEAST: You can remain in contact with your child's family as your child grows up if that is something you and the family feel is best. And you will continue to receive supportive services from Adoptions First including free counseling and job search tools as long as you need it.
You are empowered to make the best decision for yourself and for your unborn infant the entire time. Most importantly, by calling or texting Adoptions First you will soon discover that you are not alone and have many options to a bright future for you and for your child.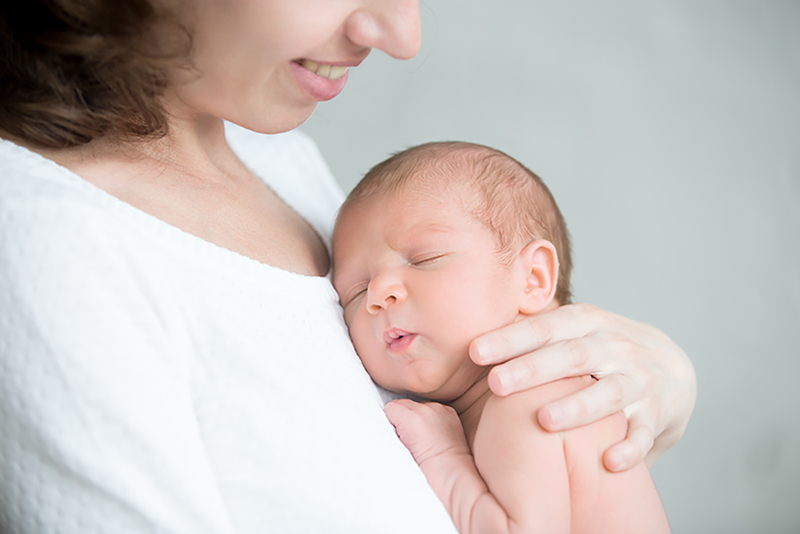 Surviving the Wait: Ways to Wait Well
Anyone that has gone through, or is in the midst of their adoption journey, knows that the waiting can be one of the most difficult parts. Whether it is waiting to be selected by birth parents, waiting for your child to be born, or waiting for your adoption to finalize it is just plain hard at times. We encourage you to keep hope while enduring the wait, and while we know there is no easy way around it, we want to offer you various resources and support to help you through it. Use your waiting period as a time to educate yourself and prepare for the abundant blessing ahead. We all have to wait, so why not wait well.
EDUCATE YOURSELF
Read adoption books – There are so many books and articles talking about all things adoption. These resources can help to prepare you for the path ahead and the realities of parenting and adoption. Here are a few we recommend:
The Open Hearted Way to Open Adoption: Helping Your Child
Grow Up Whole by Lori Holden
Dear Birthmother by Kathleen Silber
In Due Time Devotional (Hope and Encouragement in the Waiting)
Listen to adoption related podcasts – Sometimes we don't have the time to sit and read a book, but there are a number of podcasts that address every topic surrounding adoption. You can listen on your commute to and from work or even while you workout or walk the dog. Whether it is hearing from an adoption professional, an alumni adoptive parent, or even a birth mother, these are invaluable resources that can open your mind to all the different experiences and intricacies of adoption.
Quiver Full Adoptions Podcast
Adoption NOW Podcast
Creating a Family: Talk About Infertility and Adoption
Read adoption related blogs – Maybe you prefer reading to listening to a podcast, but don't have the time to dedicate to reading a whole book. There are so many blogs written by people that are going through or have been through the adoption process. Their experiences and stories not only have the opportunity to educate you, but also to offer support and words of advice and wisdom. Kindred + Co. is a support network designed for those who are going through the adoption process. They have a great blog and Instagram page that educates and offers support. This leads us perfectly into our next way to wait well.
SEEK SUPPORT
Find an adoption support group– It can be very helpful to find parents who are currently going through or have been through the adoption process. While friends and family are a great source of support, it can be very helpful to be surrounded by people who understand exactly what you are experiencing. It can be a good way to learn what to expect, how others are coping with the wait, and to hear others adoption stories. There are so many support groups both online and in-person. You can visit the National Council for Adoptable Children's website to find a support group near you or do a simple Google search.
https://www.nacac.org/connect/parent-group/
Reach out to us– We are here not only to share in your excitement throughout your adoption journey, but also to support you through the times you are feeling the burden of the wait. We know it isn't easy and we would be honored to walk in that with you. It is completely normal to feel hopeless, anxious, discouraged or all of the above at times. But you don't need to endure that alone.
SELF CARE
Enjoy time to yourself – While this may sound trivial, once your new child arrives there will be a lot less time to do the things you enjoy. Make sure you take time to relax before you don't have the option to. Whether that is making time for your hobbies, spending time with your friends and family, traveling, or just taking a bubble bath, these things can help to occupy your mind and rejuvenate you during your adoption journey.
Create something for your child – Write in a journal, write your child a letter, or create a keepsake. Doing such things can not only be a good emotional outlet during the process, but also a way to connect with your child before he or she arrives. Here are a couple journals we love (both can be found on Amazon for under $15).
-I Wished for You: A Keepsake Adoption Journal

-Our Adoption Story: The Journey That Brought Us To You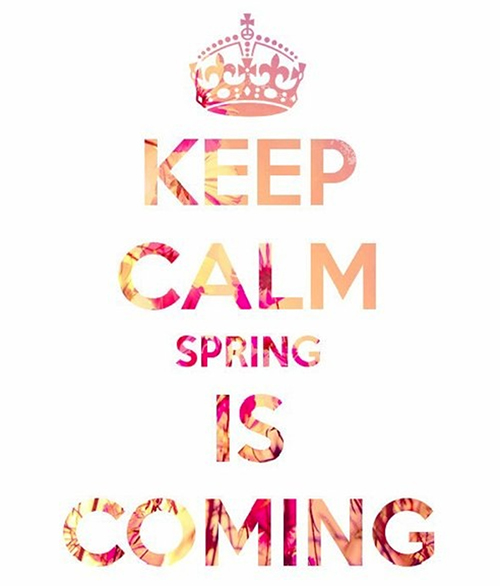 Welcome to March
Welcome to March, the month that brings us National Potato Chip Day, International Waffle Day, and so much more!
Congratulations to families that recently adopted from Michigan, Florida, Arkansas, and Virginia! We imagine you are enjoying every moment of parenthood, including smiles, sparkling eyes, tiny toes, bottles, sleepless nights, diapers, and toddler tantrums. Please, never hesitate to send photos of the good and the…!
For our waiting families, please hang in there. When you began your adoption journey you understood the importance of managing your expectations in order to successfully navigate this process. The perceived and sometimes very real lack of control can play with one's emotions. Please lean on us and loved ones for support. You may also wish to join a local adoptive parent support group. While we do not have a crystal ball (we want one!), history has shown that those who are persistent will adopt in just a matter of time. This may be near impossible for you to believe until it happens to you and that's okay. We'll wait.
"All our dreams can come true if we have the courage to pursue them." Walt Disney
While you wait to be selected, a lot goes on behind the scenes. We want to take this opportunity to give you a "tour" of the screening and selection process and provide insight about what we do from the moment prospective birth parents contact us to when they select a family.
SCREENING AND SELECTION PROCESS
A BIRTH PARENT CONTACTS ADOPTIONS FIRST! WHAT DO WE DO?
Prospective birth parents contact Adoptions First 24/7 via our website contact form, online chat, direct text message, and by calling a staff member directly, toll-free. During the initial contact, we engage in friendly conversation and learn about the birth parents' situation and details such as:
Name, address, DOB, and ethnicity of birth parents
Due date, prenatal care, insurance
Drug and alcohol use, history of mental illness
Living situation, job, other children, if any
Level of emotional/financial support
Prospective birth father and his level of involvement, if any
When a prospective birth parent (usually the mother) contacts us, often she is considering all of her options, including adoption. Our job is not only to gather information about the birth parents, but to provide them with information about the adoption process. We provide options counseling to all callers to ensure they are making the decision they feel is best for their child.
THE BIRTH PARENTS DECIDE ADOPTION IS BEST! WHAT'S NEXT?
After the initial intake, birth parents will receive a folder with helpful information and paperwork to complete, including: social/medical history forms, a HIPAA medical release, and a living expense request form (if applicable). Included in our mailing will be adoptive parent profiles for consideration. For families who, under their state law, cannot be matched with prospective birth parents, profiles can be viewed at www.adoptimist.com and other third-party websites.
With a greater level of openness as it relates to the child's ethnicity, gender, drug/alcohol use, mental illness, and the anticipated cost of the adoption, your profile will be considered more often as more situations will be deemed suitable. Reminder: In order for a child to be placed into your care and custody your home study report must be complete and current (less than one year old) and all pre-adoption requirements in your State of residence must be met.
Please keep in mind, this is a mutual selection process. While not always the case, some birth parents will have preferences when it comes to adoptive parents they will consider. These preferences can include but not be limited to the prospective adoptive parents' family structure (single, traditional, or same-sex couple), ethnicity, religion, level of education, and family composition (are there other children in the home).
KEEP READING! WE SAVED THE BEST FOR LAST!
YOU ARE SELECTED! NOW WHAT?
Please be sure to check your email daily! When a birth parent selects you, you will receive from us all known and available information, including confirmation of pregnancy and more extensive medical records, if available. All medical information should be quickly reviewed by your trusted medical professional (i.e. pediatrician, obstetrician). If you need a referral, please let us know. After speaking with us about the situation presented, and getting the green light from your doctor, you will feel better prepared to make an informed decision about how you would like to proceed. Should you choose to move forward with the birth parents that select you, you will enter Phase II of the adoption process and will be one step closer to building your family through adoption. Sometimes this means taking a risk, big or small, but we promise to be there every step of the way holding your hand and guiding you through.
The above is just a glimpse of what your Adoptions First team is doing behind the scenes every single day to help every birth parent make the best plan for their baby and every client reach their dream of becoming parents through adoption.
Below are some articles we have found to be insightful and helpful.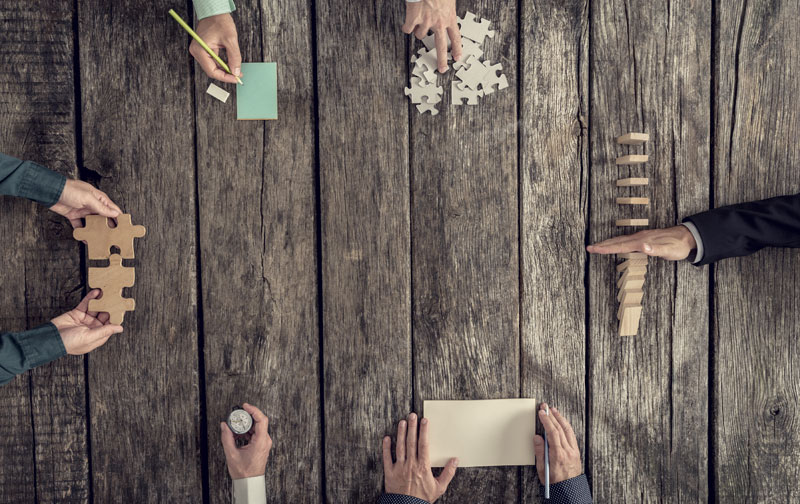 Your Adoptions First Team
As we ring in the New Year, we wanted to take the opportunity for you to get to know the lovely staff you work with on a daily basis. Each of us brings unique experience and areas of expertise to the table. We could not be more thrilled to be a part of your adoption journey and feel honored that you trust us to guide you through it. Attached are short bios written by each of us covering our experience, both personal and professional, in the field of adoption.


Ronald G. Rosenberg
ATTORNEY Ron has been practicing law in California for many years. He recognizes that active involvement in the adoption process from the outset can make the adoption journey work better for both the birth mother and the adopting family. "My life is full of incredible joy as a result of my family and I find life more fulfilling when I can give back by helping other people create their own families."

Gregg S. Koffman
ATTORNEY Greg is an attorney licensed in California who performs legal services in the area of adoption. Whether representing birthparents or adoptive families, Greg is keenly aware of the emotional nature of the adoption process and the ups and downs someone going through an adoption can experience. Greg strives to smooth out the process and make it enjoyable for all concerned. Nothing makes Greg happier than to see the smiles, tears of joy and hugs shared by family members when an adoption is successfully finalized.

David Ellis
ATTORNEY After adopting his daughter over thirty years ago, David knew he would always be connected to the adoption process as he has walked "in the same shoes" as people wanting to grow their family through adoption. He realizedthat with a lot more hand-holding on both sides, the adoption journey could be improved. He made the decision to go into the field of Adoptions services because he felt that his passion to build families and solely assist people in fulfilling their dream to become parents could make a difference. This passion and personal drive has lead David to help facilitate several thousand adoptions over the last 30 years. He has represented and been an advocate for the LGBTQ community and has had the opportunity to be a guest speaker at many events. David is an Interstate Compact specialist and has years of experience handling ICPC matters. David has reduced his management role of Adoptions First and become Of Counsel, allowing for him to be more involved in the adoption process and focus solely on adoption law and third party reproduction law (surrogacy, egg donation, embryo, and sperm donation).

Renee Franklin
Director of Adoptions First, has been working directly with adoptive parents, birth parents, and adoption professionals since 1996. Throughout that time, David and Renee have successfully collaborated on a number of domestic adoptions and international outgoing adoptions, working with families living abroad who were approved to adopt children from the USA. Working with families from around the world to see that every child has a forever home is Renee's goal and passion. Her immeasurable depth of knowledge, attention to detail, and love for adoption is evident to everyone she works with. Renee supports and guides clients and birthparents with care and compassion while ensuring that everyone receives the highest quality of adoption services.

Alexandra "Ali" Desmond, MSW
After making an adoption plan for her birth daughter over 5 years ago, Ali earned a Masters in Social Work to spend her career helping others through the adoption process. Throughout her academic program, Alexandra continued her engagement with the adoption community as a Birthmother Outreach Coordinator, Adoption Agency Intern, and Birthmother Buddy. Alexandra is an invaluable resource for our birthmothers and a wonderful asset to our Adoptions First team.
Tax Season
With the New Year also brings tax season. We wanted to remind you about the Adoption Tax Credit. We have linked below an article outlining more information and encourage you to reach out to your CPA for detailed information as it pertains to your personal tax portfolio.
https://www.nacac.org/help/adoption-tax-credit/adoption-tax-credit-2018/
The Adoption Process
We understand that there are a range of experiences, emotions and questions when it comes to the process of building your family through adoption. It truly is a journey filled with ups and downs.
For those of our families who are in the waiting phase of their adoption journey, please remember to keep hope. Earlier this month one of our alumni families (photo below) reached out to us to share the joy they are experiencing as parents. They wrote: "We cannot thank you enough. Raising this little guy has been our best adventure yet." Please see our website for other testimonials that will give you hope when you question the process. While we can make no guarantees, we remain confident that everyone who wants to adopt will in just a matter of time.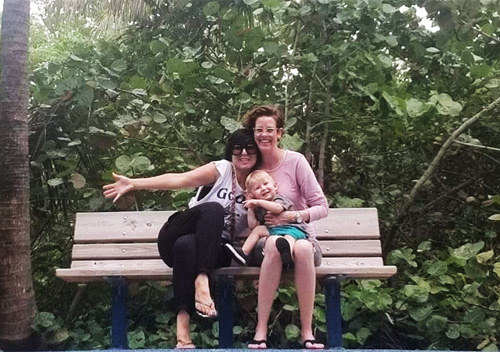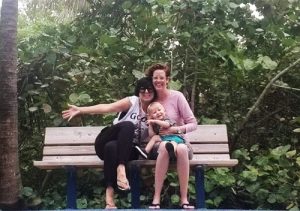 Below are some articles we found to be very informative and helpful for adoptive parents at all different stages of the process.
Adoption Laws by State
https://www.adoptivefamilies.com/adoption-laws-by-state/
Travel Tips for Domestic Adoptions
https://www.adoptivefamilies.com/adoption-process/domestic-adoptive-parents-travel-tips/
Surviving the Wait
https://www.adoptivefamilies.com/adoption-process/surviving-the-wait/failed-match/
Tips from Birth Mothers for Creating your Adoption Profile
https://www.adoptivefamilies.com/adoption-process/creating-your-adoption-profile-tips-from-birth-mothers/
Personal Story: When I Was Ready to Adopt
https://www.adoptivefamilies.com/how-to-adopt/ready-to-adopt/
SAME PASSION
NEW ADDRESS
Our New Address:
1100 Glendon Avenue, Floor 15, Los Angeles, CA 90024