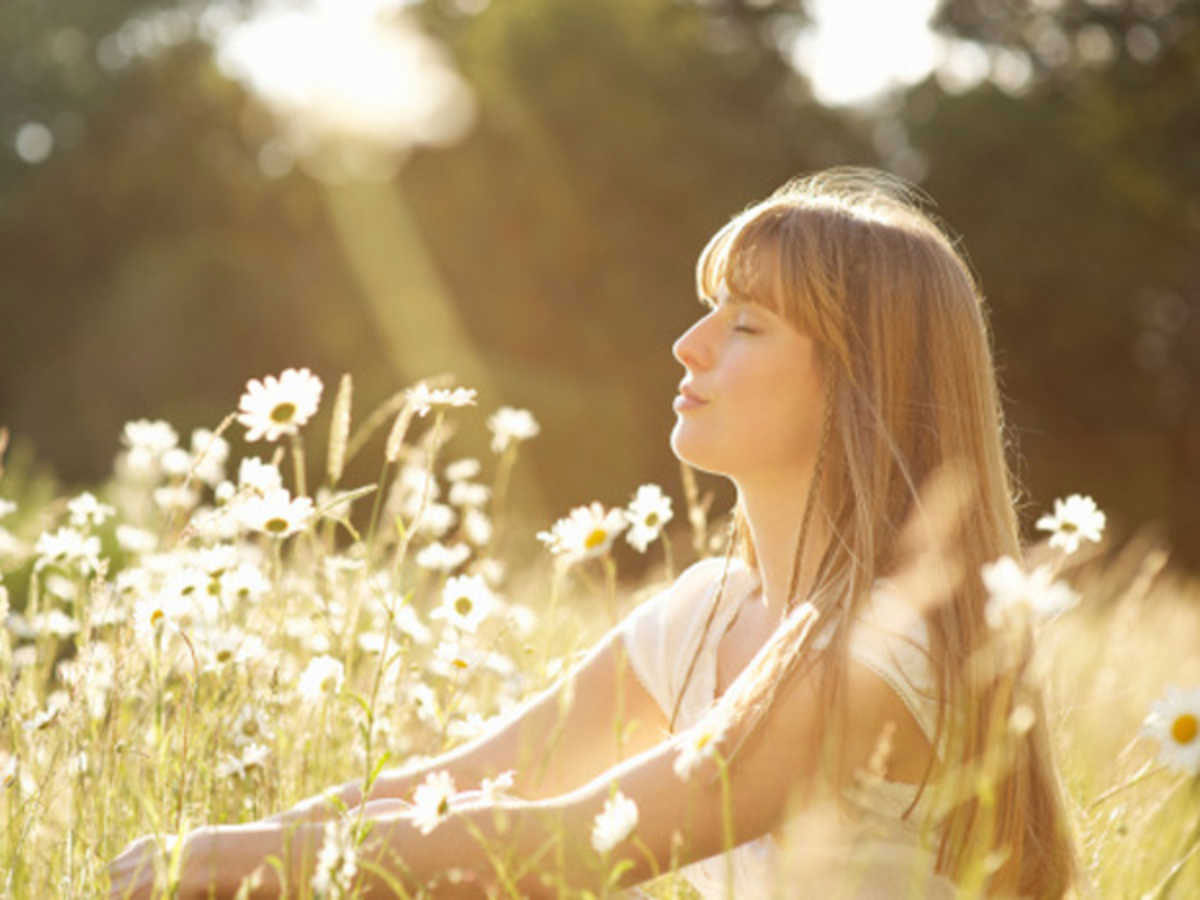 Here's to Your Healthy Adoption!
Adoption is love. Adoption is beautiful. Adoption is also stressful, but it doesn't have to be. For a healthy adoption journey, hopeful adoptive parents must begin the process with a proper level of expectation and maintain that until the day they bring their child home. Never compare your adoption to that of anyone else as each is as unique as you.
Every person that wants to experience the wonder of parenthood hopes to a.) conceive (naturally or via surrogate) or adopt quickly, and b.) have an uneventful pregnancy/process. Unfortunately, as with so many things in life, we have little control over timing of events or the way in which they will unfold. With little control over something so important, after time, feelings of hope may turn into despair. Hopeful parents may begin to doubt their path to parenthood and even question why they ever thought they would be successful. Do not fall victim to this damaging and counterproductive cycle. Instead, put your positive energy and strong desire to fulfill your dream to good use. Enjoy every day, wait patiently or be proactive in your search for expecting parents, and prepare for parenthood. No matter how long or short the wait may be, it will be worth it!
Some tips for your good health while you wait:
1. Exercise patience.
2. Live life as you did before you ever thought about having children.
3. Spend time with family and friends.
4. Surround yourself with children and shower them with all the love and attention you have to give.
5. Focus on what you have, not what you don't have (yet).
6. Be proactive in your search for expecting parents. Create a non-identifying Facebook/Instagram page, join a few support groups (local, Facebook, etc.), network with other hopeful adoptive parents, and place your profile on adoption websites such as adoptimist.com. Let the world know you are approved and eager to adopt!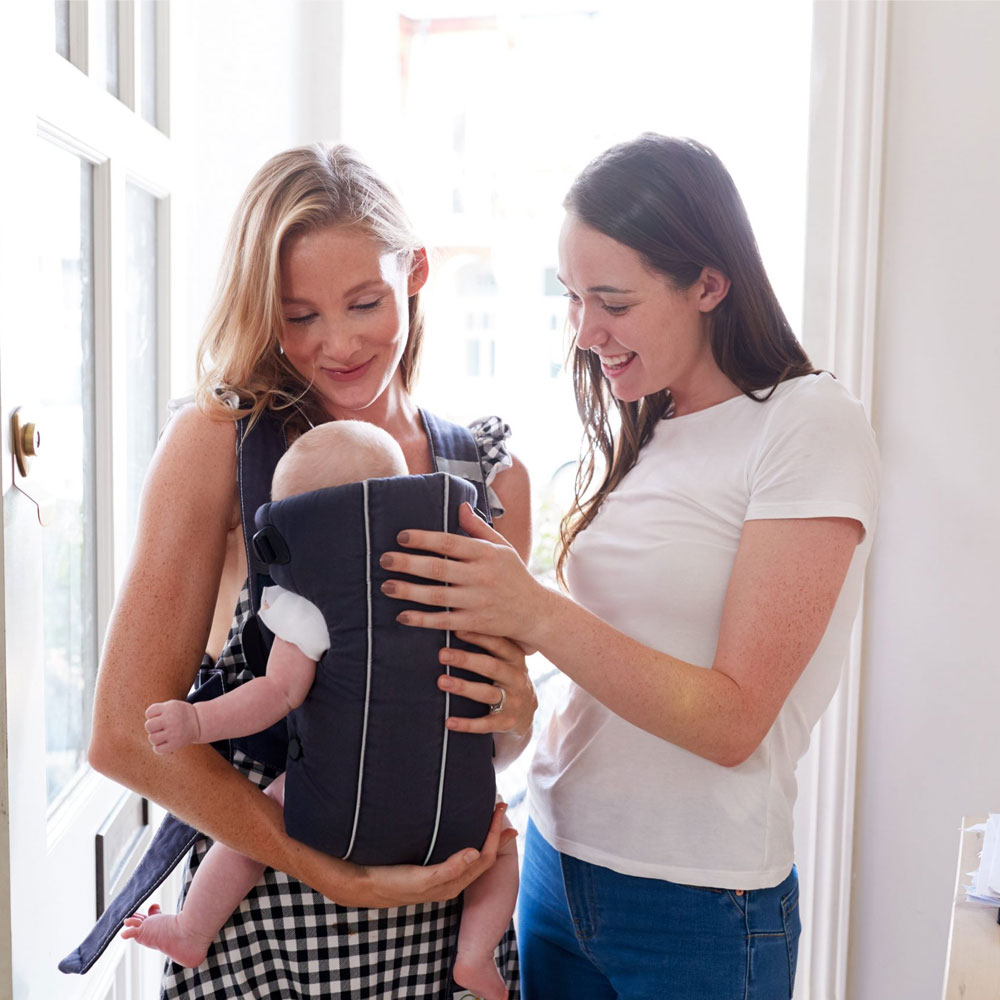 How to Make an Open Adoption Work
During Pregnancy and After Placement
The words "open adoption" bring many thoughts to mind. Some imagine an experience where the birth mother remains heavily involved in raising her child through the adoptive family. Others may visualize a yearly exchange of photos and updates. The truth is, each open adoption is unique based on the desires of those involved.
An open adoption is not co-parenting. It's a communication plan agreed upon by the birth mother and adoptive parents before, during and after the adoption is completed and can involve many things.
Here is a general example of what an open adoption plan, through Adoptions First, may involve:
The birth mother requests an open or semi-open adoption
It's usually up to the prospective birth mother to decide how much communication, if any, she'd like with the adoptive family. Up until the birth, this may include:
● A meeting with the birth mother, adoptive parents and an adoption specialist
● Direct contact via phone and email to stay in touch before and after placement
● In-person interaction on the day of birth through placement
After the baby is placed, the open adoption may involve:
● Sending photos and written updates about the child to the birth parents quarterly or annually until the child is 18 years old
● Visits, video calls and more if both parties agree to it
Your Adoptions First Specialist is happy to explain how an open adoption can benefit the birth mother, adoptive family, and child.
The prospective birth mother selects the adoptive family
After the adoption specialist learns about the level of openness a prospective birth mother desires, with the help of Adoptions First, the birth mother will consider families that match her criteria and will select the adoptive parents she'd like to raise her baby.
Pre-placement contact begins between the birth mother and adoptive parents
This step in the open adoption path is where a relationship is built. Many times there will be conference calls so the birth mother and adoptive parents can learn more about each other and grow comfortable with each other's involvement in the child's life. Although the adoption specialist can be included to help guide conversations and reassure each side by answering any questions, oftentimes these calls are unsupervised as supervision may lead birth parents to feel they are not trusted.
In-person meeting on the big day
The Adoptions First Specialist will create a birth plan with the birth mother which will include her preference for interactions at the hospital on the big day. By doing this, the birth mother, adoptive parents, and the hospital staff will know what to expect during this very emotional time.
Staying in touch
In an open adoption, the relationship between the birth parent and the adoptive family will continue per their agreement which is often verbal. In some cases, legally enforceable post-adoption contact agreements are signed. Photos, emails, texts, video calls are all possible ways for the adoptive family to stay in touch and share the milestones and updates with the birth mother. The frequency and volume of interactions depends on what was decided before the child was born. Of course, this may increase or decrease over time, depending on everyone's comfort level. The nice part is that no matter what stage you are in pre-adoption or post-adoption, your Adoptions First Specialist will always be there with love and support.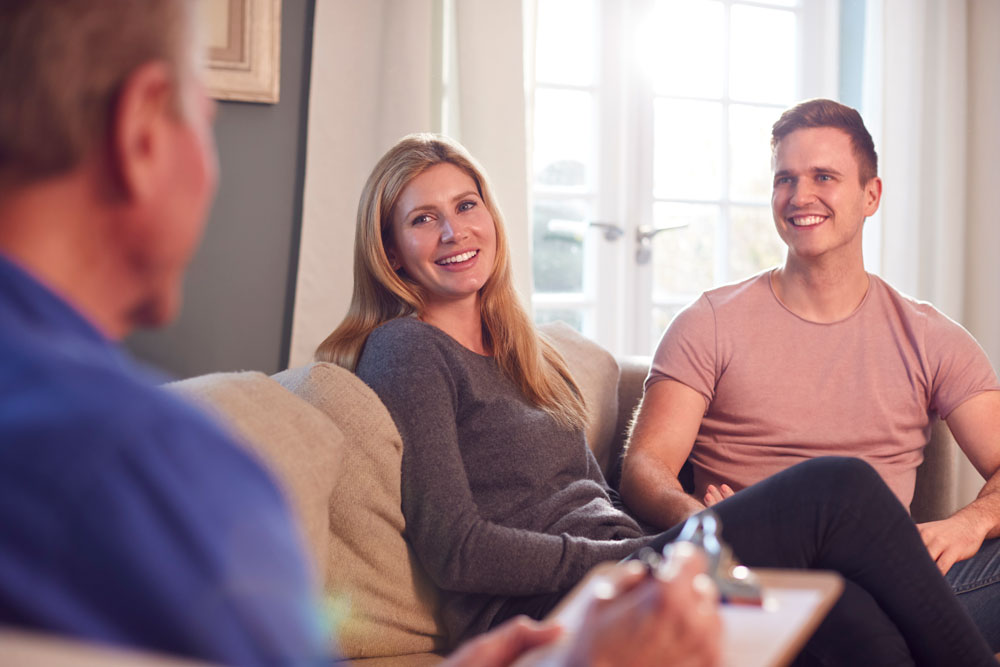 Adoption Attorneys versus Adoption Agencies
Understanding the difference will help you make the right decision for you.
Most prospective birth mothers and prospective adoptive parents have heard of adoption agencies, but did you also know, in most states, you can choose to work with an adoption attorney instead? There are some similarities and also some differences between an adoption attorney and an adoption agency which we will explain below. Once you know the facts, you will be prepared to make the best decision for your personal situation.
ADOPTION ATTORNEYS
PRIVATE / INDEPENDENT ADOPTION
What to Expect:
Consult with an experienced adoption attorney to ensure a "good fit." Unlike some agencies, attorneys are not restrictive and will accept all persons that wish to and are suitable to adopt, including single, same-sex, non-married couples, and "older" hopeful parents.
Extensive education and training is not required in order for you to move forward with your adoption plan. At your request, and when deemed appropriate, your attorney can direct you to helpful materials and resources that will educate you on topics that are of interest.
Some paperwork, including but not limited to a Confidential Questionnaire and Retainer Agreement, will be needed at the outset of your attorney/client relationship, however, extensive paperwork is not needed.
Home study services will be provided by an adoption agency or a private licensed social worker (depending on state law), not your attorney. Your attorney will make recommendations and, when your home study report is complete, you will receive a completed report from your social worker.
The creation of your profile will be done "in house" with you writing the profile and selecting photos and your attorney will review, provide feedback, and help finalize your personal profile. Although not required, for an additional fee, you may choose to hire a third party to complete your profile which your attorney will send to expectant parents for their review and consideration.
When working with a full-service law firm like Adoptions First, through their extensive nationwide advertising campaigns, outreach, and networking, expectant birth mothers from around the country will reach out seeking assistance, including but not limited to selecting hopeful adoptive parents for their baby. If state law allows, your attorney can provide matching services.
If you have already identified and connected with an expecting mother, you may only need an adoption attorney to complete the legal steps which may save you money over using an adoption agency, which provides and charges for services you may not need.
Contact between adoptive parents and expectant parents during a match is essential. Depending on the type of adoption (closed, semi-open, open), the level of contact will vary, but is important. At the request of the adoptive parents or birth parents, some phone calls may be supervised by your attorney, but this is not required nor is it encouraged. Supervised calls may leave an expectant parent feeling as though they cannot be trusted with their words. All relationships are built on trust and the relationship you have with your birth parents will be one of the most important relationships you will ever have with someone. It's important that such a relationship be given the respect it deserves.
Assessing the level of risk at every stage of the process is crucial. If there are concerns or a heightened level of risk, your attorney will discuss their findings and review options with you, including proceeding or terminating that intended adoption. The choice will be yours. You are in control of your adoption.
"Counseling" for adoptive parents and birth parents will be provided by your attorney and their experienced staff. While most attorneys do not have a licensed social worker on staff, in many cases, law firms such as with Adoptions First have successfully guided thousands of adoptive and birth parents through the adoption process from beginning to end. Support services are available to everyone before and after placement. If you would like to receive counseling from a licensed professional, you may hire someone privately or consider working with an agency.
A hospital plan, created by the expecting mother and your or her attorney will be sent to the hospital's social worker. The attorney will interface with the hospital staff, ensure everyone is aware of the expecting mother's wishes, share your preferences, ensure releases are signed so medical information can be exchanged with ease, and, when the time comes, assist with the discharge. As your attorney may be hundreds of miles and/or states away from where the baby is born, the local adoption team will be available should someone need to physically be at the hospital or meet with you or the birth parents.
Personalized care and attention draws many expectant mothers and adoptive parents to choose independent adoption. Unlike large adoption agencies that may work with hundreds of clients at a time, smaller law firms work with a select number of clients, ensuring everyone receives the attention they deserve.
One deciding factor that influences many prospective parents is that with adoption attorneys, especially a firm such as Adoptions First, they notice there is more emphasis on the personal relationships and care given to the expectant mother and to the adoptive families.
Your attorney will work hand in hand with other adoption professionals retained (ie. legal counsel and/or an agency for the birth parents) to ensure the process runs smoothly. The attorneys will gather all of the necessary paperwork, including but not limited to consents to the adoption so they can process ICPC, file your adoption with the Court, terminate parental rights, and ultimately finalize your adoption.
ADOPTION AGENCIES
AGENCY ADOPTION
What to Expect:
Screen adoptive parents prior to accepting them into their program. Some agencies are restrictive not accepting single, same-sex, non-married, or "older" hopeful parents. It's important to select an agency that shares your core values and beliefs.
Provide education and required training to adoptive parents prior to them being approved to adopt. Education about transracial adoptive families, openness in adoption, raising a special needs child, and how to prepare your children at home for their new sibling are some of the courses that will be available. The training you receive will be tailored to your life and the child you hope to adopt.
Extensive paperwork will be requested and gathered. The documents requested will be utilized for the approval process as well as your home study.
Home study services will be completed "in house."
The creation of your profile may be done "in house," or you may be asked to hire a third party to complete your profile which will be given to expectation parents for their review and consideration.
Through advertising, outreach, and networking, expectant birth mothers will look to adoption agencies to match them with hopeful adoptive parents. Some adoption agencies will advertise only in the state in which they operate, narrowing the number of expecting parents they serve, so this is something to ask about when choosing an agency.
If you have already identified and connected with an expecting mother, you may only need an adoption attorney to complete the legal steps which may save you money over using an adoption agency, which provides and charges for services you may not need.
Contact between adoptive parents and expectant parents during a match is essential. Depending on the type of adoption (closed, semi-open, open) the level of contact will vary but contact is so important. Some agencies insist that all phone calls be supervised by the case worker which may leave expectant parents feeling, well, supervised. This has led many expecting parents to seek a private, independent adoption, where they feel they are trusted and also have more control over their adoption.
Assessing the level of risk at every stage of the process is crucial. If the risks are deemed too high in a particular case, the agency may terminate the intended adoption, even if the adoptive parents wish to see it through.
Counseling for adoptive parents and birth parents will be provided by licensed social workers on staff and there is no additional fee. Such counseling is available to everyone before and after placement.
A hospital plan, created by the expecting mom and her case worker will be sent to the hospital's social worker. If the case worker will be at the hospital, she/he will interface with the hospital staff, ensure everyone is aware of the expecting mother's wishes, share your preferences, ensure releases are signed so medical information can be exchanged with ease, and, when the time comes, assist with the discharge.
Adoption agencies can be costly. To properly staff an agency with licensed social workers, cover overhead and licensing requirements, and find potential birth mothers, large agencies may spend tens of thousands of dollars each month. Those expenses are passed along to clients which may increase the cost of your adoption. If you do not need all of the services offered by an agency, you may wish to consider working with an attorney.
Many adoption agencies have a set fee that is significantly higher than what one may pay for an attorney. Prospective parents may not realize there will be additional fees for services and expenses after being matched with birth parents. For example, you will need to retain an adoption attorney to handle the legal aspect of your adoption, including the finalization. The costs will vary depending on where the adoption will be finalized since both you and the birth parents will likely need legal representation in that state. An attorney will be better equipped to navigate the nuances of your adoption and ensure everything is being done to ensure you are protected, both emotionally and financially.
Before you make a decision, be sure to really research any agency or attorney that you are thinking of working with and speak with them. They should be licensed, ethical, and provide references freely to help you succeed. Seek references from other families who have worked with them and trust your instincts if something doesn't feel right.
Like many other decisions you need to make as a family, for your family, it's beneficial to put in the time and effort to be as informed and educated as possible for the best outcome.
Adoptions First is available 24/7 to answer questions and assist with additional information for any birth mothers or prospective adoptive parents. Learn more by calling or texting Renee today at 646-988-6281.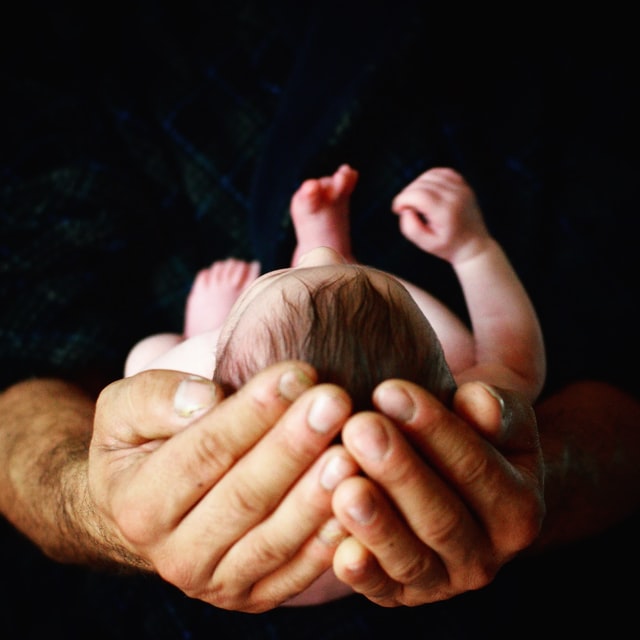 How Adoptive Parents Can Overcome Challenges
A new book called Countdown, by Shanna Swan, an environmental and reproductive epidemiologist at Icahn School of Medicine at Mount Sinai in New York, caused some concern about a further decrease in the birth rate after top news sources cited statements such as "sperm counts have dropped almost 60% since 1973." This possible impact of not having enough pregnant women is an added challenge that adoption professionals and adoptive parents face and strive to overcome.
Renee Franklin, adoption specialist and Director of Adoptions First, has been working directly with adoptive parents, birth parents, and adoption professionals since 1996 and had this to say: "There are just so many things at play here and, while the environment may be affecting our ability to reproduce, it's believed the decrease in the number of pregnancies and adoptions over the years can be attributed to things such as: access to free and accessible birth control, a woman's right to choose, and better education. Covid-19 further adversely affected the number of adoptions nationwide; however, based on history, easing restrictions, and an expected decrease in financial assistance from the government, we expect this lull will be temporary. We will continue to be available to help everyone in need of our services."
Waiting to be selected by prospective birth parents is hands down the most difficult part of the process. With less pregnant women, the wait will likely be longer but families should not lose hope.
Adoptions First helps clients manage their expectations and offers solutions to empower them. More so now than ever, it's important for adoptive parents to be proactive in their search for prospective birth parents. Renee and the team at Adoptions First will guide families who choose to take a more proactive approach to their adoption search through a few strategies including:
● Posting adoptive parent profiles on third-party websites that prospective birth parents frequent
● Launching Social Media and/or Google Ad Campaigns
● And networking to help get the word out about their desire to adopt a child
Taking additional steps to cast a wide net to identify and connect with a prospective birth mother may increase the chance of a successful adoption and decrease the wait. The collaboration of Adoptions First's tireless efforts to locate birth mothers and the adoptive families' added efforts and exposure through ads and social media outreach means a greater chance for clients to be successful in a shorter period of time.
Attorneys Ron Rosenberg, Greg Koffman, and Director, Renee Franklin, urge all hopeful parents to remain optimistic. "We know that is easier said than done. Adoption has never been for the faint of heart. Adoption is a journey filled with unknowns and risks which experienced adoption professionals help manage. While it's important to be aware of risks and set proper expectations, never lose sight of your goal. Each and every adoption is unique, meaningful, and beautiful. Your strong desire to experience the joy of parenthood and your commitment to the process and to the child meant to be yours will see you through."
Adoptions First works endlessly to see that every child has a forever home. Their immeasurable depth of knowledge, attention to detail, and love for adoption is evident to everyone they work with. They support and guide clients and birth mothers with care and compassion while ensuring that everyone receives the highest quality of adoption services.
If you are pregnant and seeking guidance or if you are an adoptive parent or family, contact Adoptions First for a free consultation to learn about the many possibilities available to you.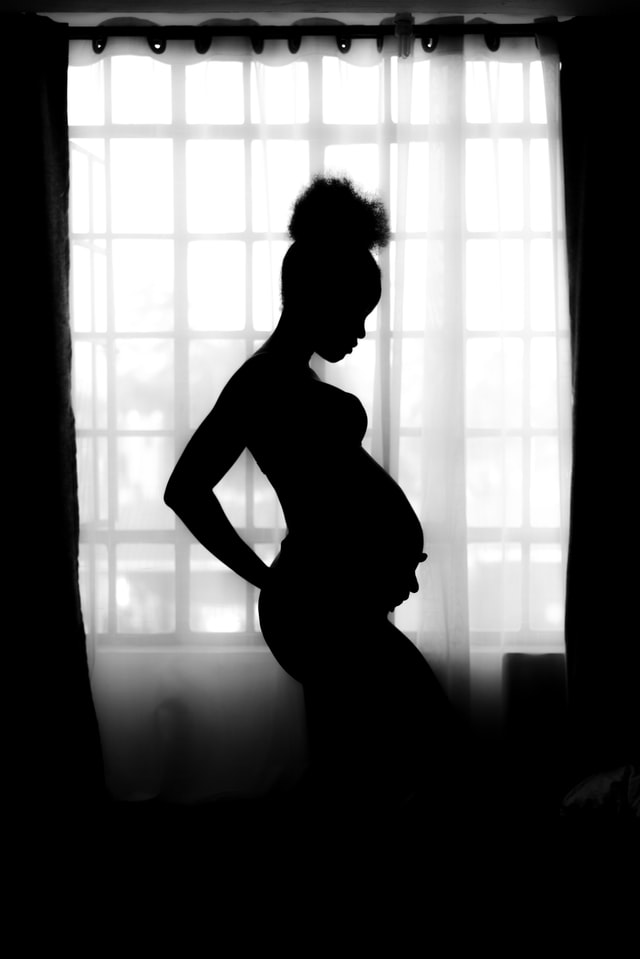 10 Common Reasons to Consider Adoption for your Child
1. You aren't ready to be a mother (again) and terminating the pregnancy is not viable option at this time in your life.
Parenting is something that will change your life forever and the idea of becoming a parent can be scary if you're not ready for such a commitment. Consider all options and do not second guess yourself. Making a safe and secure plan to ensure your child has the life you want for him/her makes you an amazing mom!
2. You want to turn an unplanned situation, one that may feel overwhelming, into something positive and meaningful.
Being faced with an unplanned pregnancy will knock you back on your feet. The good news is that you have the ability to turn an unexpected situation into something beautiful. By making an adoption plan, you will be in control of your child's future. The family you select will love your child unconditionally and will provide him/her with endless opportunities and security. In choosing life for your child, you also giving a family the greatest gift, the gift of parenthood.
3. You want to properly care for your child but will not have the emotional or financial support you feel you need.
In some cases, family members and friends will discourage adoption. This may be a result of them being unaware of the process. While loved ones mean well, often times the emotional and financial support they can offer is limited. If you are not fully ready to parent, please trust yourself and the process. Although you may not have support from everyone close to you, they will come around. In the meantime, you will have absolute support from the adoptive family you select and from us. You are not alone.
4. You are facing challenges that would make caring for a child, or another child, a hardship.
Being a parent is a wonderful experience and you cannot put a price tag on the joy a child brings into one's life. While money is not what matters most, it is important to recognize that parenting is a huge financial undertaking. Per the USDA, on average, families can expect to spend around $230,000. to raise a child to the age of 17. This figure does not include the cost of college. The financial struggles are real for many people, now more than ever. https://www.usda.gov/media/blog/2017/01/13/cost-raising-child.
5. You want to continue to care for the children you are parenting to the best of your ability. Bringing a newborn home may drain your emotional and financial resources.
If welcoming another child into your family will prevent you from being the best mom you can be to the children you are currently parenting, you may feel that making an adoption plan is best for everyone. Feeling this way does not mean you do not love your child or that you love him/her less than your other children. It's the deep love you have for your child that will bring happiness and security to everyone.
6. You want to return to school or work and not put your life on hold.
As we get older, we find there is less time for ourselves. What are your dreams? Do you want to return to school, work, begin a career, or simply enjoy your days and nights with friends and family? Would caring for a newborn hold you back from living the life you want for yourself? If so, placing your child with a family that has every resource and wants nothing more than to raise a child, adoption is an amazing option. Making yourself a priority now will set you up for future success.
7. You want to be in control of your child's life and avoid foster care.
For a variety of reasons, your child may be at risk of being placed in foster care. Homelessness, an unfit living environment, domestic violence, past or current drug use, imprisonment, or an open CPS case are reasons why bringing a child home may not be an option for you. If you choose to make an adoption plan, you will remain in control of your child's future. You can maintain a relationship with the family you select which is often not possible if your child is in state care.
8. Your pregnancy was the result of sexual assault.
If this pregnancy is the result of sexual assault, you may be feeling ambivalent about being pregnant. This is not uncommon. You may feel you are unable to bond with a child conceived under such circumstances and believe placing your child for adoption is the best option. We support you in your decision.
9. You want to help someone else create a family.
You may find yourself wanting to help a family that cannot have a child biologically. These soon-to-be-parents want nothing more than to experience the joy of parenthood and to welcome your child into their lives. You can make someone's dream of having a family a reality.
10. You want to give your child the life you want for him/her. A life filled with unconditional love, security, and opportunity.
Every parent wants this for their child. If you are interested in creating a safe and secure adoption plan for your child, we can help.
💗 To learn more about placing a child for adoption, please text or call Renee anytime at 646-988-6281 💗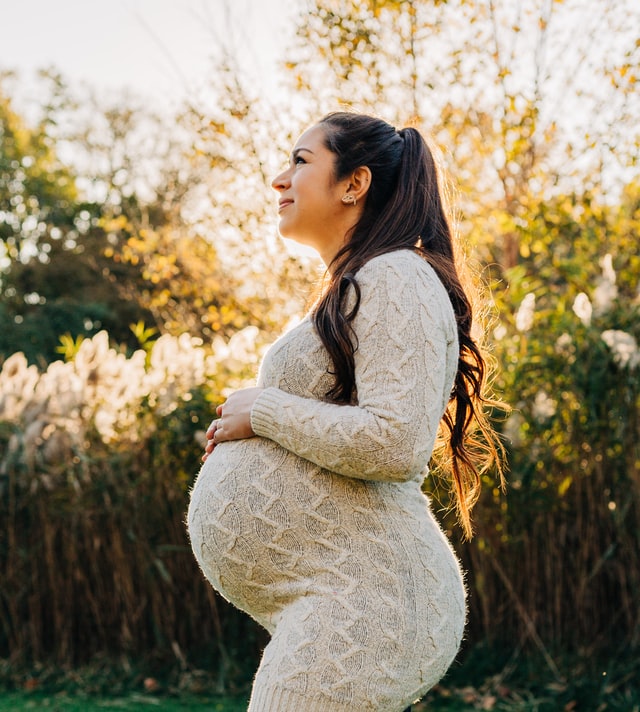 Why choosing adoption at any stage of your pregnancy is a loving choice for you and your baby.
Many women who are pregnant and considering adoption often feel they have to make a decision alone but nothing could be further from the truth. Trusted adoption professionals, like those at Adoptions First, provide private and free consultations to talk through your many options.
To get started, it's helpful to reframe how you speak about adoption. You are not giving up your unborn or already born child, you are giving your baby the chance to be raised by a couple or individual who is committed to this process and wants to provide your baby with a loving and safe childhood.
It's also important to recognize that you can choose to work with an adoption center at any point in your pregnancy. There are more families waiting to adopt right now than there are available birth mothers and Adoptions First will help you with the adoption process. Remember that you are not alone.
When you reach out for a private conversation with Renee at Adoptions First, you will learn that there are many support systems put in place to make this as easy as possible for you and your baby including financial assistance. Everything from maternity clothes and nourishment to post adoption services to help you get back on your feet will be included when you work directly with Adoptions First.
Here are 5 helpful steps that take place in the adoption process.
FIRST: Call or text Renee at Adoptions First 24/7
NEXT: Review and select the adoptive parent(s) of your choice from a wide range of potential caregivers who have been approved through a rigorous screening process.
THEN: You will get to know the adoptive family through conversations and meetings if that is your wish, and Adoptions First will help coordinate everything from beginning to end. During this time you will discuss your post-adoption contact preferences including the level of openness you'd prefer and so much more.
AFTER: Once you give birth, you will complete the official adoption paperwork and your child will join his or her new family.
LAST BUT NOT LEAST: You can remain in contact with your child's family as your child grows up if that is something you and the family feel is best. And you will continue to receive supportive services from Adoptions First including free counseling and job search tools as long as you need it.
You are empowered to make the best decision for yourself and for your unborn infant the entire time. Most importantly, by calling or texting Adoptions First you will soon discover that you are not alone and have many options to a bright future for you and for your child.