Introduction
Hello! We would like to thank you so much for considering us as you make this difficult decision. We are honored to be considered as adoptive parents for your baby.
Even though we don't know firsthand how you are feeling and what you are experiencing, we want you to know how much respect we have for your choices. We would be honored to share this experience with you, and open our home and hearts to your child.
Tara is adopted, so adoption, and talking to your child about adoption and where they came from, is something we are very comfortable with.
We hope that this book will be a first step in getting to know each other.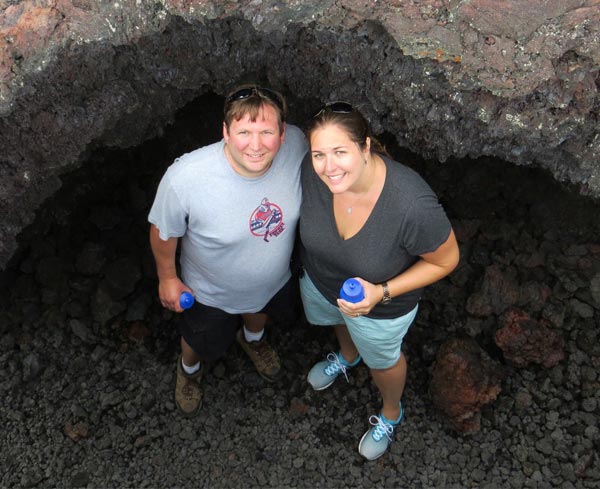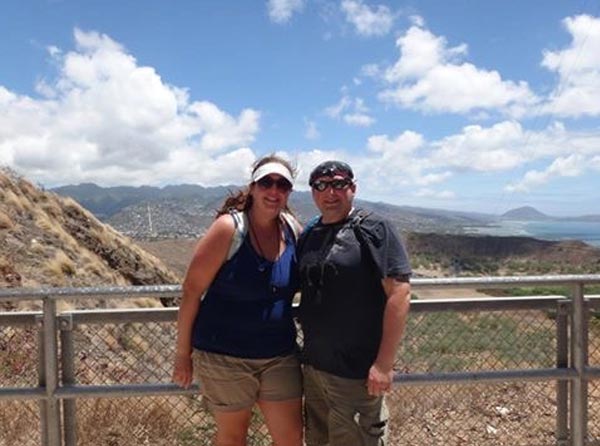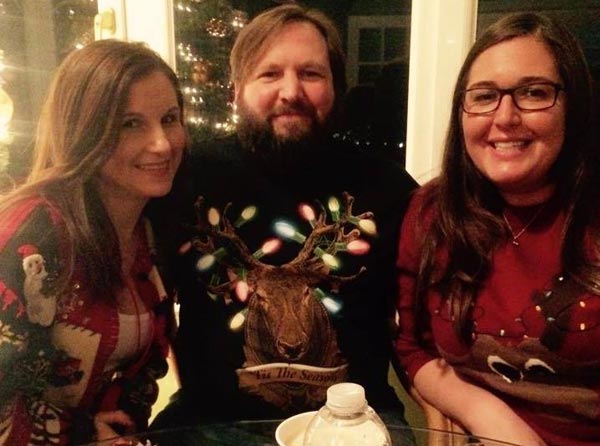 About Us
We met 8 years ago after being matched on eHarmony. They definitely matched us well! Our first date was the best first date either of us have had in years, and we were soon dating seriously. Three years later we had a beautiful wedding with lots of family and friends.
About Tara (by Rick): First dates can be tough, but when Tara and I first met something clicked. She had recently returned from a music festival that she had flown to by herself. Being an avid music fan myself this got my attention. The fact that she would travel across the country by herself intrigued me and gave me my first insight to her carefree and independent spirit. Tara's independence is one of the things I love about her.
After graduating High School Tara moved from New Jersey to Connecticut to attend college. This is where she met most of her friends that she is still very close with today. They make it a point to get together once a month for girls' night as well as an annual weekend getaway. They are supportive of one another and stick by each other through thick and thin. Although she still has close ties to New Jersey she has come to love Connecticut and New England, and the many things it has to offer.
Tara is a kind and compassionate person. She truly has a heart of gold as shown by her love of animals. Her nurturing spirit and maternal instincts that she displays towards our pets give me a glimpse at what a great mother she will be. She also enjoys yoga, reading and staying up to date on current events. She will show a child the importance of learning about the world and treating others with respect.
Tara can be very adventurous and has gotten me to try and more importantly enjoy various ethnic cuisines which I would have never tried without her. Thai, Vietnamese and Indian to name a few. She is supportive, encouraging, and provides guidance and assistance when I'm on the fence about a big decision. She is my partner, best friend and truly brings out the best in me.
About Rick (by Tara): From the time I first started dating Rick, it was obvious how loyal he is to his friends and family – he will drop anything to help them. He has a wonderful group of friends, knowing most of them since Childhood. He has a large family of mixed heritage, and we often spend time with his cousins, aunts, uncles and now second cousins. They are a loud and entertaining bunch with big hearts.
Some of Rick's favorite things are music, hiking and watching football! He can play almost any instrument, but his favorite is the guitar, and he was in bands for years when he was younger. A love for all things music is definitely something he'll expose a child to; I know he can't wait to teach a child to play the piano. He has hiked all over New England, and this year went on a 20 mile hike in the Grand Canyon. Sundays in the fall are all about football, either on TV with friends and their kids, or occasionally going to see a Patriots home game.
He always makes me laugh – making a subtle joke, acting silly or letting Charlotte paint his toenails this July 4th (after she ran out of girls!). It is one of my favorite things about him. Rick also happens to be the grill and smoking master at our house – his ribs are better than any I've ever had even at great BBQ restaurants!
The ups and downs of life can be hard, but with Rick, I know I have my best friend by my side to face any challenges. Where I can be too impulsive sometimes, he can be too thoughtful before acting – so we really balance each other out. We're an equal team when it comes to decisions and responsibilities, and plan to be the same type of team with parenting. I know he will be an amazing Dad, and I can't wait to see him in that role.
About Our Family
We are both very close with our parents. They live within 15 minutes of us, and are important parts of our daily lives. Rick grew up one town over from where we live now, his parents still live in the house Rick grew up in (actually Rick's father grew up there too!). Tara's parents recently moved from NJ to CT, so they could be near their only child (and hopefully future grandchildren).
Rick has one sister, Courtney, who lives in New York City and is a public school teacher. She comes home to Connecticut about 1-2 weekends a month – it will probably be more often once she becomes an Aunt!
The rest of our family (over 50 cousins and several Godchildren between us!) are mostly in Connecticut and New Jersey, close enough to visit often. A few other cousins are in other parts of the country, and we occasionally get to travel there to visit them or they come back here for the holidays.
We are really lucky to have the support of our immediate and extended family. All of them are excited to welcome a baby.
Our 4-legged family: We've adopted several adult rescue/shelter pets over the years. Right now we have a 7 year old dog, Halley, and a 9 year old cat, Robert. They are truly a part of our family.
Halley is absolutely the sweetest dog, especially with children (patiently letting them dress her up or partially bury her in the sand!). She loves to go hiking or travel anywhere in the car with us, but her favorite activity is sleeping – she often falls asleep while sitting straight up on the couch at night with her head nodding over.
Robert is unlike any cat we've had before – he seems to think he is a dog! He comes when called, eagerly greets all new people that come to the house and begs to be petted. Halley was terrified of dogs when we adopted her, but Robert worked for months to win her over – now they cuddle every day.
We are excited to raise a child who will grow up to love and respect all those around him or her – people from all walks of life, nature and animals.
Interests/Hobbies
We both love traveling and seeing concerts, most of our vacation time revolves around one or both of those things! We can't wait to take a child to explore some of our favorite places and discover new ones together. We also love anything outdoors, like camping, hiking, kayaking and swimming.
Some of the things we're looking forward to enjoying with a child are spending time at our friend's lake in the summer, apple and pumpkin picking in the fall, snowman building in winter and exploring the outdoors in the spring. We are also excited for the everyday things we've gotten do to with children of our friends and family – reading their favorite books to them, helping with homework, having birthday parties and watching them play sports. It will be great to see what kinds of activities or hobbies he or she enjoys the most, and helping to nurture those interests.
Life-long Friends: Our close friends are like family; we spend time together on weekends, at kid's parties and on vacation. Our friends and their children would be an important part of a child's life.
Travels: We look forward to future adventures with a growing family!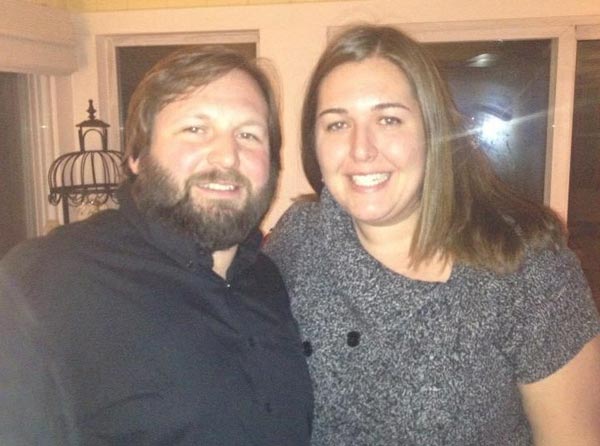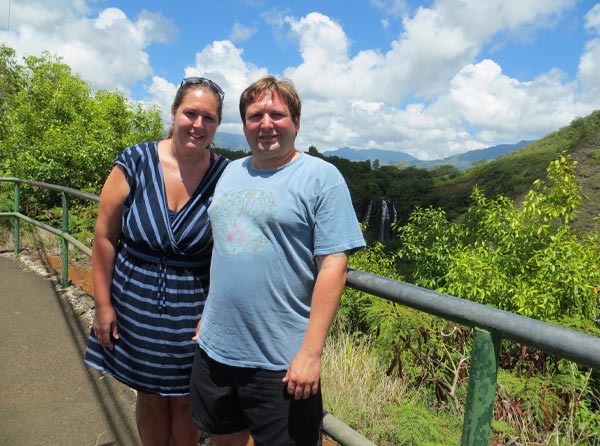 Our Community
We built our four bedroom home just over 3 years ago in a suburb in central Connecticut with great schools. Our house has an open kitchen, dining area and family room – perfect for family time together. We currently have two bedrooms set up as guest rooms for out of state family, and there is an open bedroom directly across from ours.
Our friendly neighborhood is mostly young families with children, who are always out playing, especially on warm days. We are walking distance from the downtown green, where there are summer concerts, an annual fall festival and access to a 58 mile walking/biking trail.
We love exploring nearby rural Connecticut, as well as the rest of New England, for sight-seeing and outdoor activities. We are about two hours from both Boston (where we love to catch a Red Sox game) and New York City, so we often visit both cities. Being close to the culture of both cities allows us to visit some great places on weekends – we especially love museums, aquariums and the New York Botanical Garden.
Career/Occupation
Rick works as a manager in the business office of a University about 20 minutes from our home. Tara works from home for a software company, which will allow great flexibility for child care.
Holidays & Traditions
Christmas and Thanksgiving are our favorite holidays! We always host both days, cooking for 12-16 family members. Tara loves to cook, especially for the holidays. She learned to cook from her Italian grandmother and was taught to bake by her father.
On Thanksgiving she'll make most of the traditional food that everyone enjoys, but will experiment with different sides or desserts. This year she's going to try to get brussel sprouts haters to like (or at least taste) them! Instead of pumpkin pie, she's making a pumpkin cheesecake and pumpkin ice cream. On Christmas, Rick's Dad always makes and brings over Prime Rib, and Tara will make traditional Italian dishes like antipasto and manicotti. This year our vegan cousin from Seattle is coming as well, so Tara's looking forward to trying some new, creative veggie recipes.
At Christmas time, Rick likes to make the outside of the house look festive, while Tara decorates the tree and the inside. We usually travel to a family member's house for a larger gathering on Christmas Eve, where the kids get to open one special present that night. We also try to make it to one ugly sweater party!
The best part of the holidays is seeing the joy it brings to our family to spend the day together – eating, laughing and telling stories.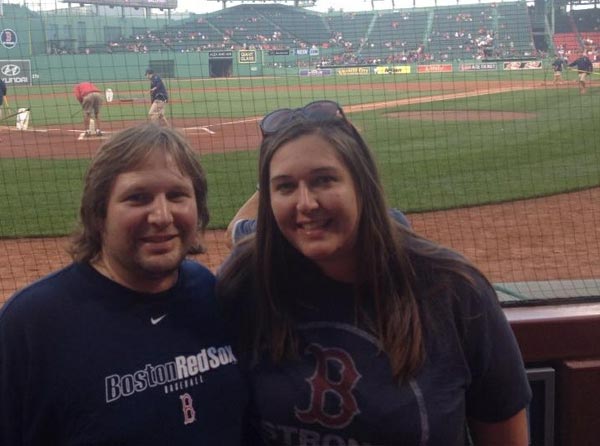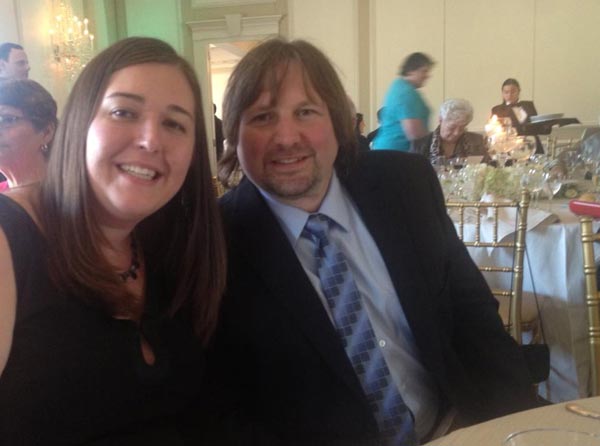 Our Adoption Story and Promise to You
In our time together, we have spent lots of time around children of our cousins and close friends, and it has been great practice to help out. We are at a place in our lives where we are very eager to welcome a child, and cannot wait for this new chapter of our lives to begin. We also have 4 very eager first-time grandparents who will be sure to spoil a baby (within reason)!
When we didn't get pregnant naturally, we decided adoption was the right choice for us. When Tara's birth mother placed her for adoption, she gave her the upbringing she was not able to provide at that time. Tara is so grateful for the life she was given, and we will do our best every day to give the same opportunities to your baby.
We promise we will love, care for, protect and cherish your child from the day we are entrusted with his or her life. We will guide and protect them every step of the way. We will teach him or her to be kind, curious in life and have the confidence to be anything they want to be.
We are happy that completely closed adoptions are no longer the norm, and your baby will know more about who they are and where they come from. We promise that he or she will know how truly loved they are by all of their family.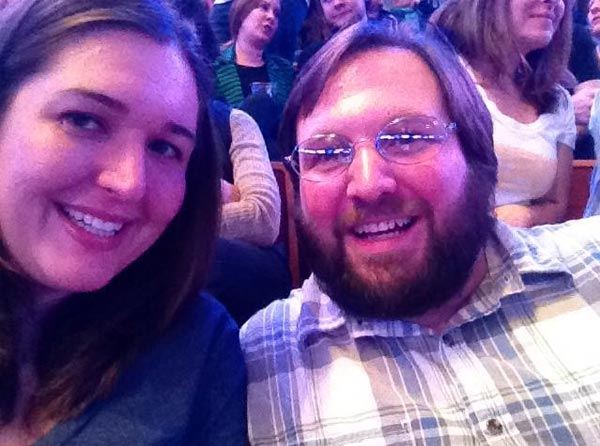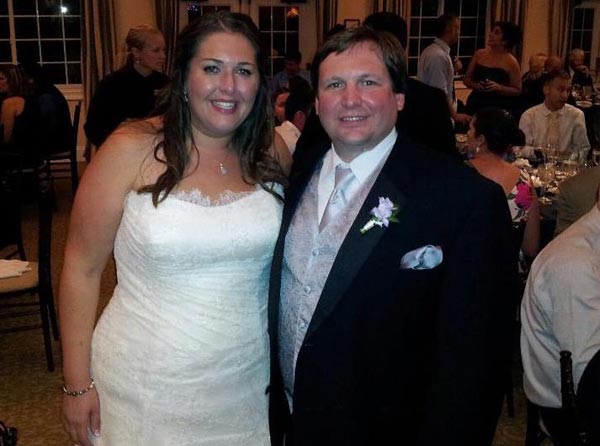 Choosing adoption is an incredibly courageous and selfless thing, and we wish to thank you for what you are doing (though words really aren't enough).
We hope that after reading about us, you have gotten to know at least a little bit about who we are and what our dreams for a family are.
We are open to learning more about the relationship you would like following the birth of your child, and we would definitely honor your wishes.
We have lead very blessed lives for which we are so grateful, but we feel the one missing piece is a child we can love and raise together. We are so happy and excited at the thought that we could be parents soon and we hope this helps you to make your decision with a peaceful mind and heart.
With love,
Tara and Rick