Introduction
Our names are Josh and Sarah, and we could not be more honored that you are currently reading this page and considering us for your child. We know that this is an incredibly difficult decision for you to make. We love superheroes, and, to us, you will always be one. Whether it's us that you choose, or another family, you are doing something so selfless and full of love.
If you choose us, we will come to a mutual agreement in terms of openness and what works best for all. We have so much love to give and cannot wait to be parents. We promise, in turn, to provide unconditional love and support for your child to meet whatever goals they choose for themselves.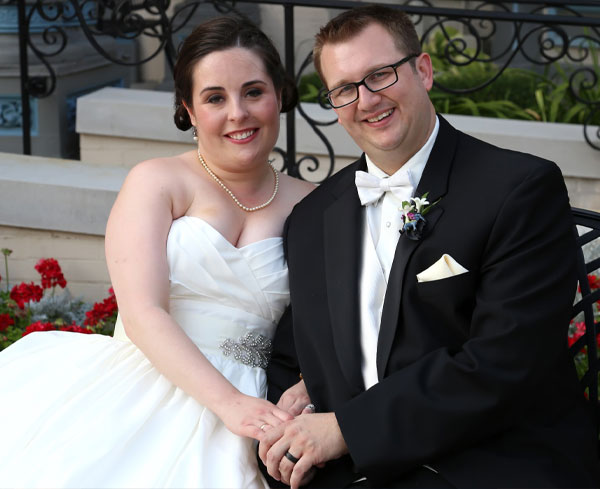 About Us
We met online in August 2012 and soon after in person in September 2012. We met up to watch college football (On Wisconsin!) and wound up talking for four hours. The rest was history as we moved in together in July 2013, got our amazing pup Dalton in October 2013 and got married in August 2015. In fact, we had our rehearsal dinner at the same restaurant where we had our first date. Our wedding was the best day of our lives so far.
We have just as much fun lounging around the house together as we do going out and about. Some of our favorite activities include taking long walks or hikes with Dalton, traveling to visit family and attending sporting events and concerts. We are also huge movie buffs and enjoy going to see plays. We also love to travel.
Something else that is important to us is to help others and give back to our community. In addition to other contributions, Josh volunteers as a coach for Special Olympics Volleyball, and Sarah volunteers as an adviser for her sorority. We also rescued Dalton through the Wisconsin Humane Society, so we participate in their annual walk.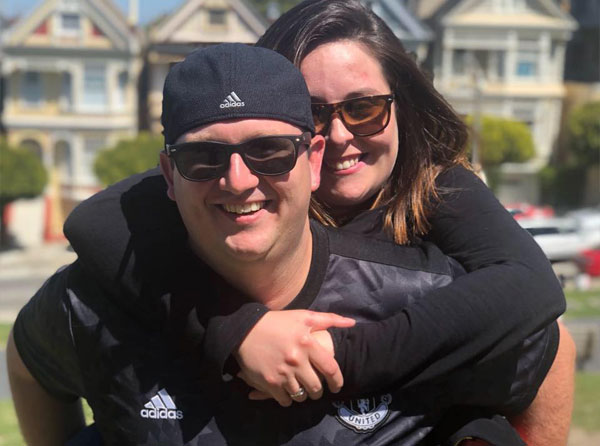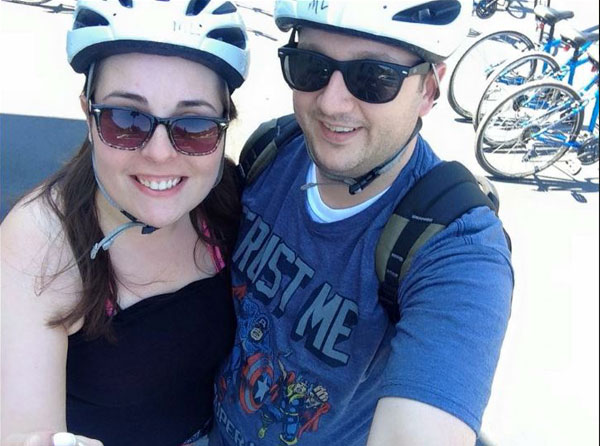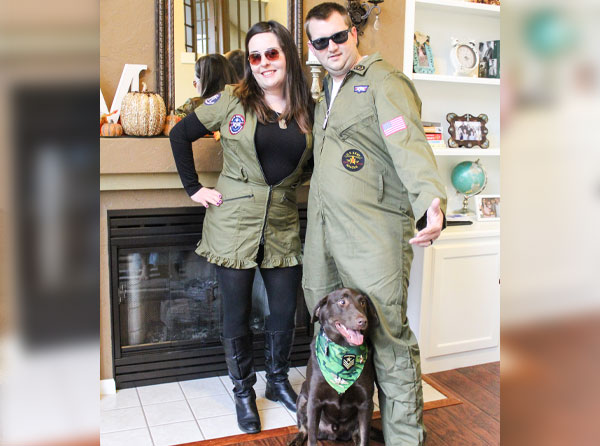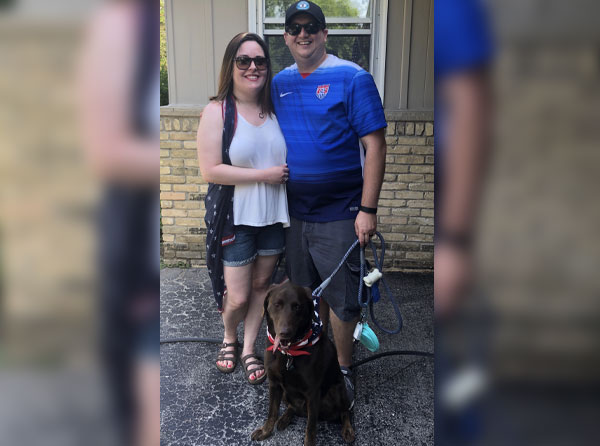 About Sarah
After earning a Bachelors Degree in Spanish and Social Work, I took my passion for working with people and built a career in Human Resources. I currently work as a Recruiter for a construction contractor in the Midwest where I have been for the last several years.
Spending time with Josh, Dalton, my family, and friends is truly the most important thing to me. I have many friends who have babies, and I love being an aunt to them.
About Sarah Through Josh's Eyes
Sarah is the most passionate person I have ever met. Her willingness to do anything possible to help the people she loves is something I am in constant awe of. She is successful at anything she puts her mind to, and I attribute it to her amazing upbringing. Above all else that Sarah values is FAMILY.
Sarah will be a stupendous mother. Her unending supply of love and tenacity will ensure her success. I can't wait to see her mother my child.
About Josh
Throughout my life, I have tried to remember to be four things – humble, empathetic, respectful and have a strong sense of humor.
As an early childhood professional, I have tried to cultivate curiosity and the importance of laughter. Nothing makes me happier than when I am able to help children learn or achieve- whether it be to put on a coat or model empathy for others.
I have been a full time nanny with the same family for the last four years after working as a Pre-K teacher.
About Josh Through Sarah's Eyes
Josh is always true to his word and loyal to his very core. He is sarcastic, witty and humble. There aren't many dull moments with him around.
I know he is going to be the most amazing father. Not only does he have the experience with children from teaching early childhood education, being a nanny or being the oldest of many siblings, but he is unbelievably patient and kind. He also would do anything for the people who matter most in his life.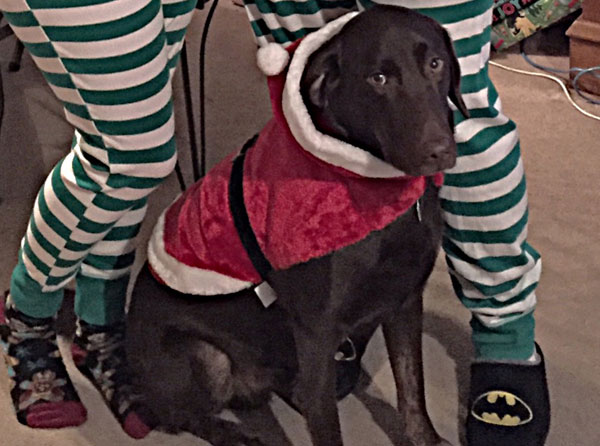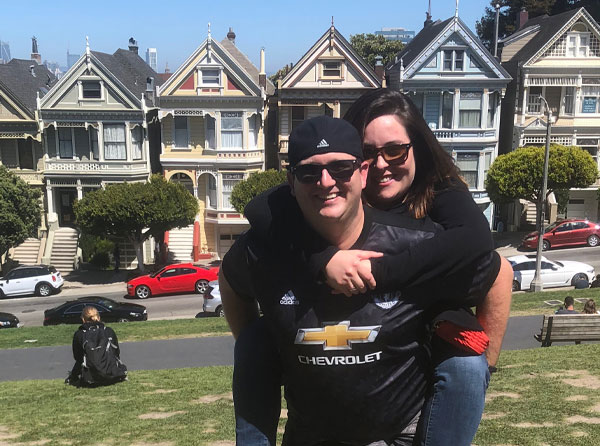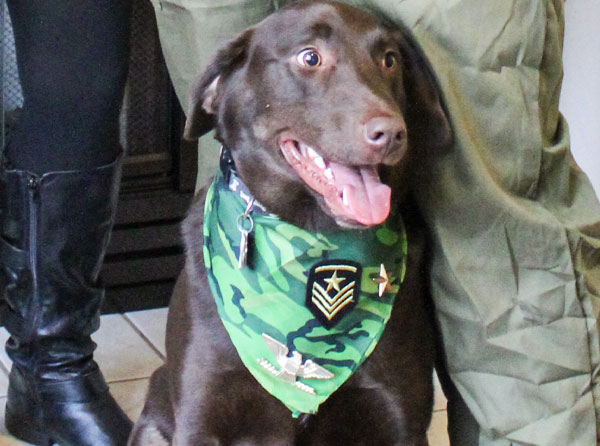 Our Adoption Story & Promise to You
We have been blissfully married for four years. Together with our dog, Dalton, we have built a very happy home filled with love, laughter and the occasional practical joke.
From very early in our relationship, we discussed building a family. We thought we would have one child naturally and adopt one child. When discovered we couldn't have a child naturally, our immediate decision was to adopt.
The amount of excitement we are experiencing on this journey is unparalleled. We cannot wait to achieve our dream of becoming parents and experiencing the love, laughter and adventures that this will provide.
We will provide unconditional love in an incredibly supportive environment, not to mention endless laughter. We will do everything we can to ensure that your child is brought up to know that they can achieve anything they dream of and that they having our backing, foundation and support.
Dalton
We adopted Dalton when he was one from the Wisconsin Humane Society. When he isn't on walks or at doggy daycare, he is probably sleeping. He is so docile and sweet. Dalton is also around our friends' infants and children frequently and kindly shares his toys. He is going to be an incredible big brother.
Our Community
Home is in Wauwatosa, a suburb of Milwaukee, Wisconsin. Our two bedroom, two bathroom, spacious condo is located three blocks from the Milwaukee County Zoo, one of the top ten ranked zoos in the entire country. We have over ten parks that are a short walk or bike ride from home. Our neighborhood elementary school is a half-mile walk from home.
There are seasons and year round festivals. In the fall, there are apple orchards and pumpkin patches. In the winter, there are lots of sledding hills and places to ice skate, ski or other winter activities. Farmer's Markets open in the spring. In the summer, we belong to our community pool that also has a large water playground. We have great local professional sports teams, boating activities and nearby beach towns.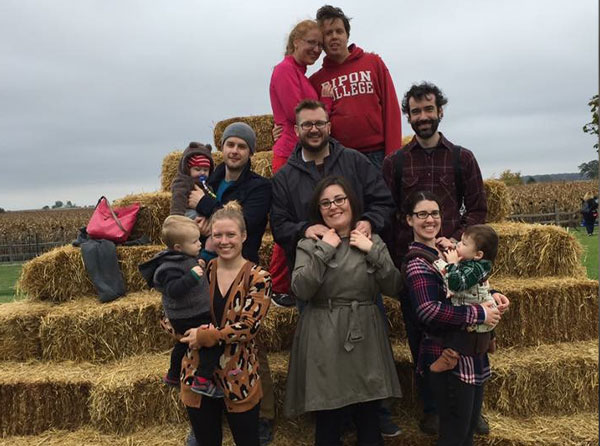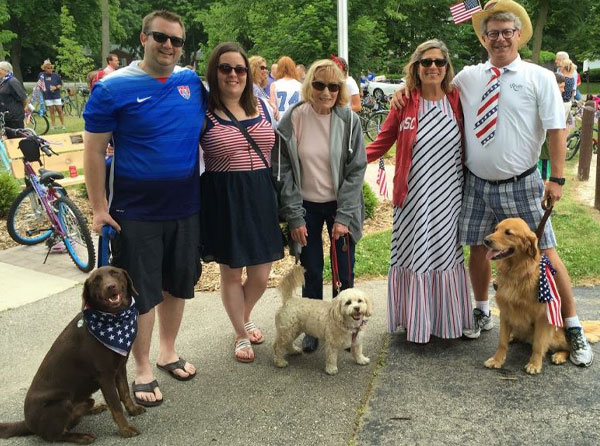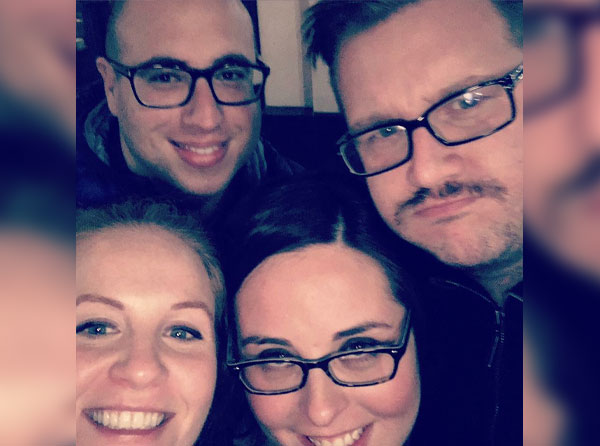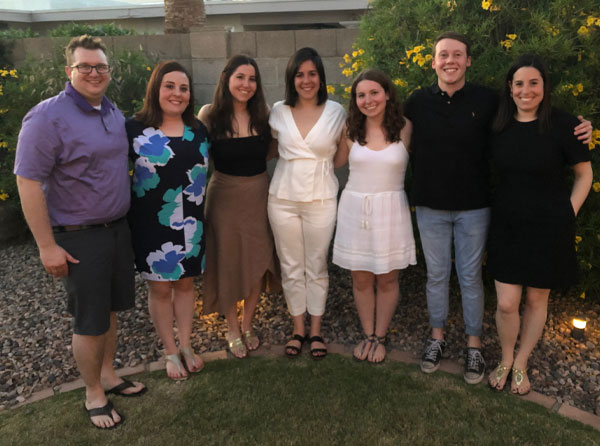 Family
We are so lucky to have a very strong support system of family and friends who are with us every step of the way!
Sarah is the oldest of three girls. She grew up in a suburb of Milwaukee in a very loving family. Her parents met living down the street as kids, so both sides of her family have always been at all family events. Sadly, her father passed away 14 years ago. Her mother has remarried, and she is also very close to her stepfather. With him came three stepsiblings.
We have weekly Sunday dinners with Sarah's parents, grandmother, stepbrother and stepsister-in-law. The rest of Sarah's family lives out of state, but we talk to them regularly and visit whenever we can.
Josh's family is almost all located within a 30-minute drive. He has four sisters and three brothers and is the oldest. He gets to be a role model and see them all grow up. We are very close to his aunts, uncles and siblings. We also have three nieces and two nephews on Josh's side of the family who live out of the area. We spend a lot of time with his cousins in Milwaukee.
We also have four living grandparents who are over the moon excited to have a great-grandchild!
Locally, Josh's cousin, Emily, and Sarah's stepbrother, JJ, are going to have babies this summer, so there will be lots of little ones around to play with.
Friends
We have some amazing and supportive friends. Josh has a group of guys he grew up with from a young age. They are all in Milwaukee and now have families, and we get together to grill out, go to trivia or play board games. There are four toddlers in the mix now, too, so going to family friendly places with that group is top priority!
Sarah's closest friends come from different parts of life – summer camp as a child, college and post-college. Some are in Milwaukee, but we also go to Chicago frequently to visit them and their children.
We are incredibly lucky to have such a strong support system who cannot wait to welcome another child into their lives.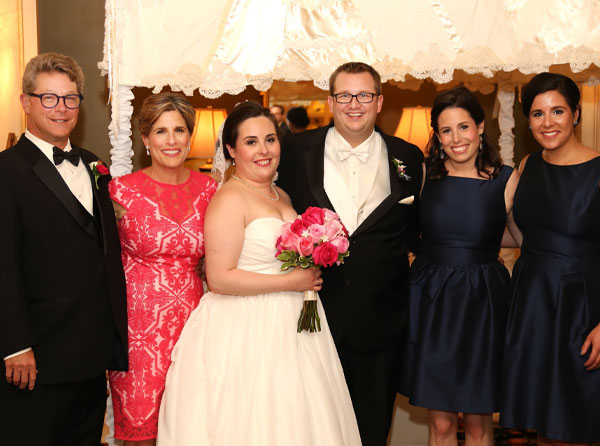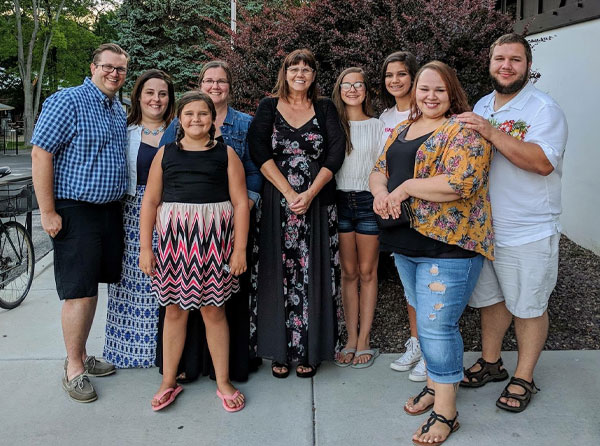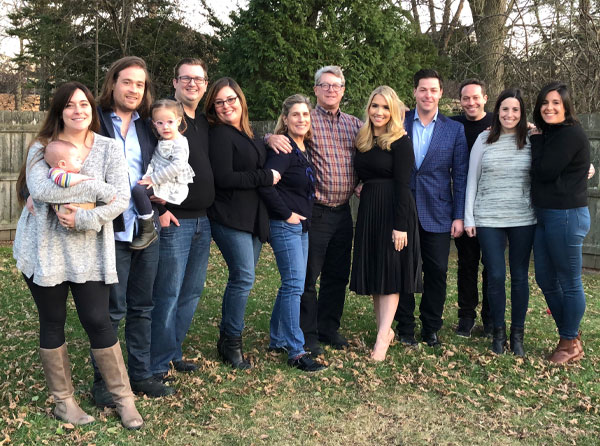 We hope you enjoyed getting to know a little bit about us. We have all the respect and admiration for you and your decision. We will make sure that your child always knows how brave and loving you are.
With love,
Sarah and Josh