Thank you again so very much for taking the time to learn a little bit about our lives and family. We want you to know that we will do everything in our power to ensure that your baby will be deeply loved, nurtured, safe, and enriched with all of the happiness that this world has to offer. We promise to love this child, protect this child, and do our very best to make sure that your baby will always be provided for. As you continue to embark on your journey as a mom, you will be in our thoughts and prayers for peace of mind and clarity in making this intimate decision. We are so grateful for you. Whoever you are, and wherever you are, know that you are loved and cherished. You are a blessing to us, and your child will be our miracle.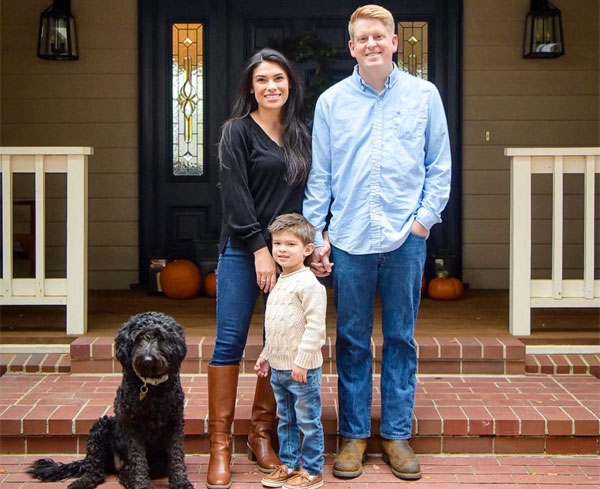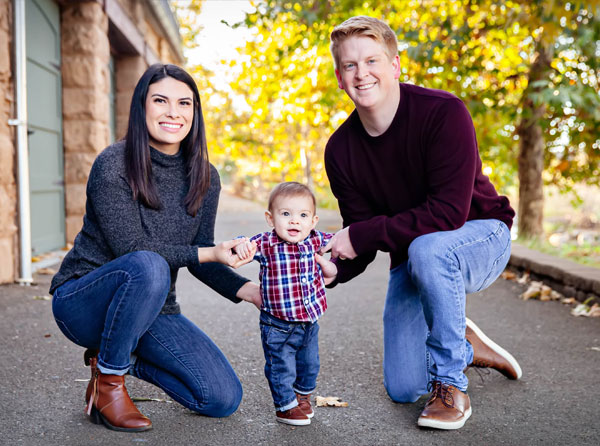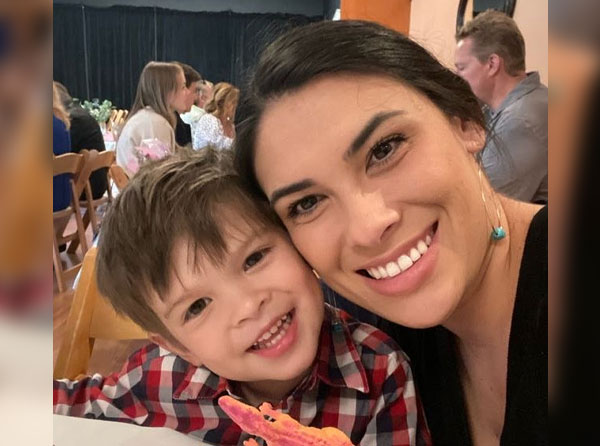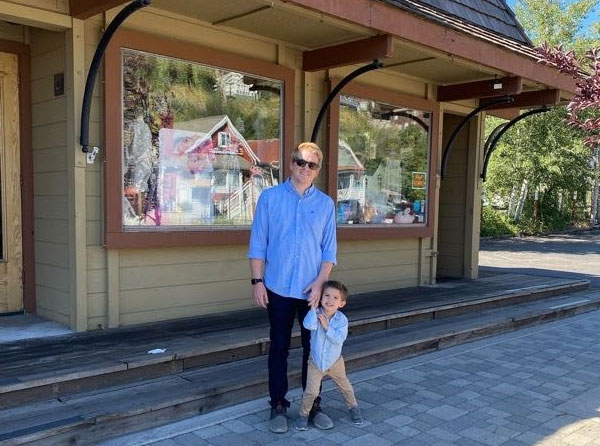 I love being a mom and wife! In my spare time, I enjoy party planning, running, and creating opportunities for fun memories with my family and friends. Since 2015, I have been working as an executive assistant where I get to work from home. This flexibility provides for a healthy work/life balance and allows me to spend lots of quality time with our son and the child that we hope will soon make us a family of four.
Being a dad is my greatest joy, and I cannot wait to welcome another little one into our lives. In my spare time, I enjoy running, watching football, and playing with Jack. Since 2015, I have been working as an accountant which I really enjoy. My career allows me the flexibility to spend time at home with the people I love most.
Jack turned three in April 2022. He has brought so much joy into our families' lives and will be the best big brother. His current interests are dinosaurs, sharks, puzzles and playing with his friends at school. We often talk with Jack about growing our family, and he loves to read his books in the nursery that we've decorated for his future sibling. We can't wait to tell him that "Yes, a baby is coming!"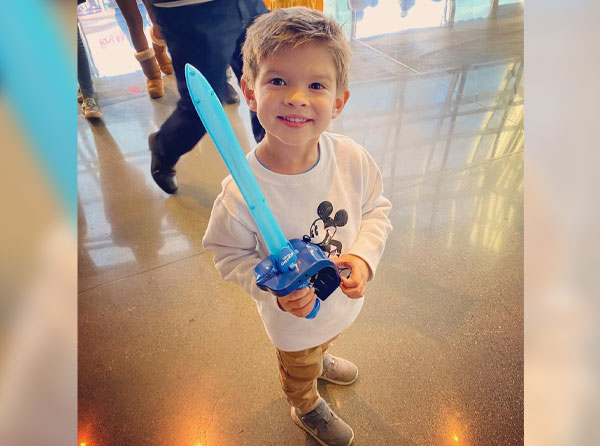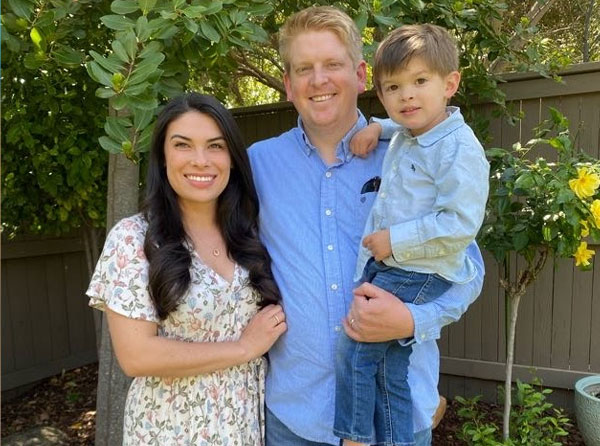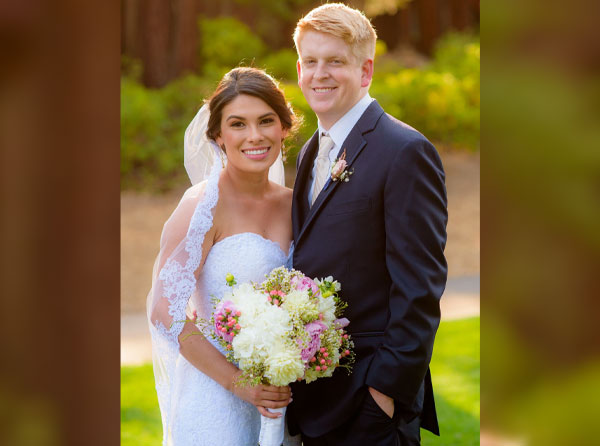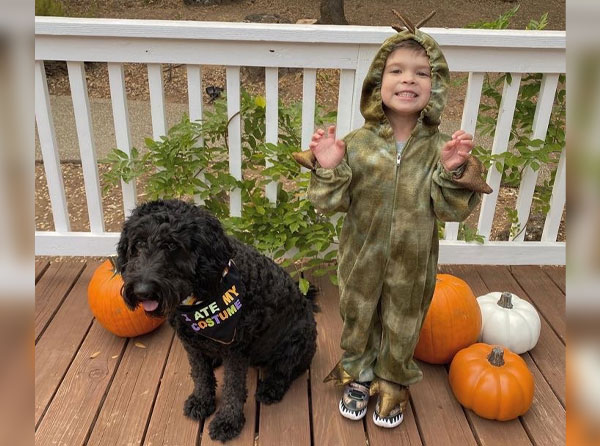 How It Began & How It's Going
We were close friends throughout high school and began to date at the end of senior year. We went to separate colleges and got engaged right after graduation. In 2017, we got married in front of 200 of our family and friends. After a few years of working in San Jose, CA, we moved back to our hometown to buy a house and start our family.
We always knew we wanted to be parents. We have so much love for one another and have so much more to give. After a difficult first pregnancy with our son Jack, we knew we wanted to grow our family through adoption. We continue to pray that this is God's plan for us and one day soon we'll be able to see our dreams come true.
Our relationships with our families are extremely important to us. They are our biggest cheerleaders! We feel so blessed that we get to raise our son and grow our family, knowing our children will have a loving support system. Our large, beautiful, blended family is excited about welcoming another child into our hearts and homes.
In December 2021, we bought and renovated our forever home. We live in a beautiful equestrian community, with a playground and lake in walking distance from our home. Our home is on three acres, which makes for extreme Easter egg hunts.
We love celebrating the holidays and becoming parents has made them that much more special. Our home has allowed us to host our family and friends for Easter, Christmas, birthday parties, Valentine's Day brunch and our annual pumpkin carving contest. We've created lots of fun memories here, with many more to come!
Fur Baby
Abby is a Goldendoodle and a notorious shoe bandit. She joined our family in February 2021 and it was one of the best decisions we ever made. She and Jack are best friends and love playing together. Living on three acers they have endless adventures exploring the property.
Sam's mom and stepdad, Michelle and Al, have been married for 18 years and live around the corner from us. They are both retired and watch Jack one day a week. Jack loves helping his Papa in the garden and playing and cuddling with his Mimi.
Sam's sister, Natalie, just finished her first year of college at Sacramento State. We're so proud of her!
Sam's stepbrother Jon, his wife Kellie, and their two young kids live a couple of hours away. It has been great having kids around the same age so they can play with each other and grow up together. We try to see each other as often as possible!
Sam's dad and stepmom, Rob and Adela, have been married for six years and live 30 minutes from us. They watch Jack every Monday and love to spoil him.
Rob recently retired and Adela looks forward to retiring in a few more years. Adela's sons Matteo and Elijah are kind, funny and love playing with Jack.
Sam's entire family enjoys getting together for special occasions.
Joel's parents, Jill and George, have been married for over 30 years and live down the street from us in Joel's childhood home. They both recently retired and watch Jack once a week. Jack loves exploring their property, wading in the pool, and swinging from their huge oak tree!
Jamie, Joel's older sister, works for a tech company and recently relocated from California to Oregon with her Fiancé, Alex. Despite the distance, we keep in close contact with Jamie and Alex.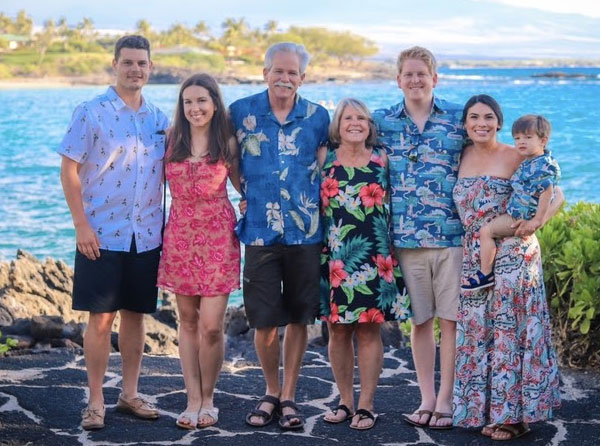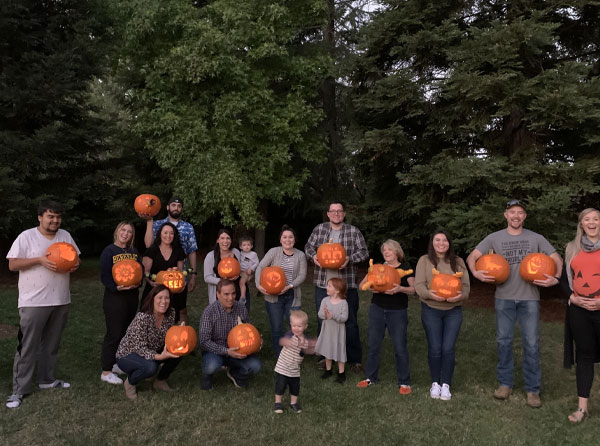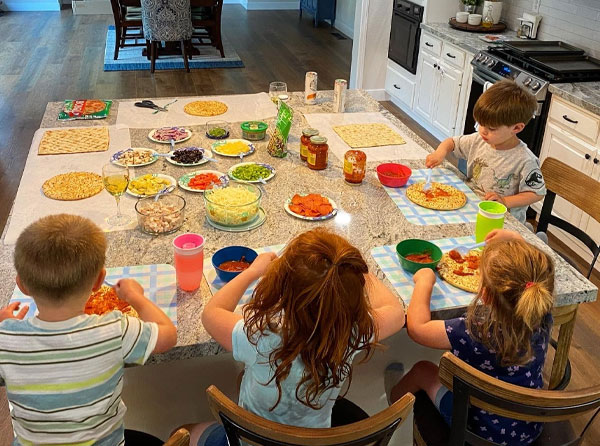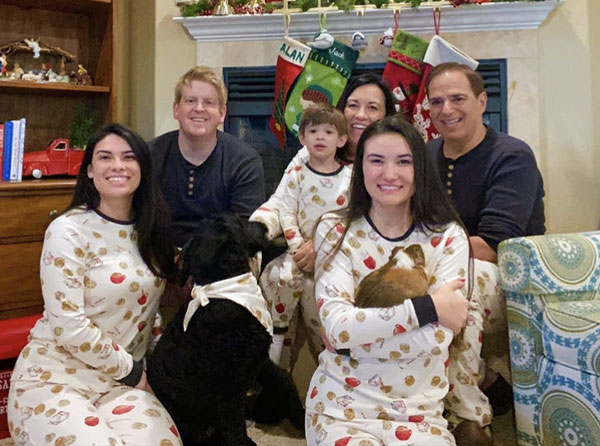 Thank you for taking the time to consider us to adopt your child. We have built a life filled with love, kindness, respect and faith, and would be blessed to be able to share it with your child.
We promise to love your child unconditionally, provide a loving and stable home, surround your child with a strong and positive support system, honor their history, and give your child every opportunity to flourish and be happy. Thank you again from the bottom of our hearts!
With love,
Joel, Samantha, & Jack