Introduction
Our names are Sam and Joel and we are so happy to meet you. We imagine this may be a difficult time for you as you consider options for your child, including adoption. We respect and admire you and know that together we can give your child all of the wonderful things life has to offer.
If after getting to know us you feel we are the best suited parents for your child, we will be eternally grateful and honored. We promise to provide the endless amounts of love, security, and opportunity your child deserves and promise to respect your wishes and always honor you. Your child will be raised knowing it was the immense love you have for your child that brought him/her into our lives.
Hopefully our letter and photos will allow you to get to know us a bit and will also give you a glimpse of what life is like in our home which is filled with love, laughter, and our beautiful son who can't wait to be a big brother!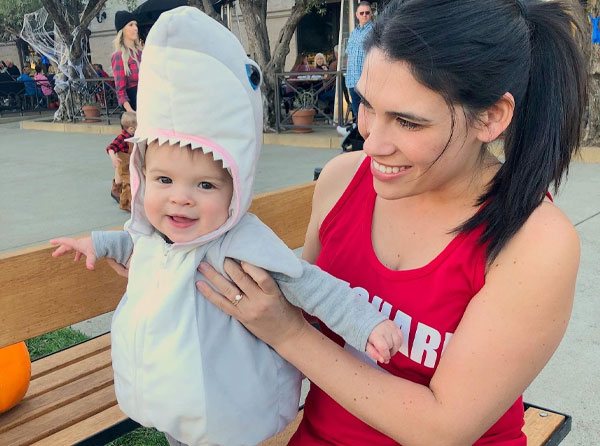 Sam
I love being a mom and wife! In my spare time, I enjoy party planning, running, and creating opportunities for fun memories with my family and friends. Since 2015, I've been working as an Executive Assistant and I love the flexibility it provides for a healthy work/life balance. I'm so lucky to work from home which allows me to spend lots of quality time with our son and the child that we hope will soon make us a family of four.
Joel
Being a dad is my greatest accomplishment and I cannot wait to welcome another little one into our lives. In my spare time, I enjoy watching football, collecting sports cards, and hanging out with our friends and family. Since graduating in 2015, I have been working as an accountant which I enjoy. My career allows me the flexibility to spend time at home with the people I love most.
Jack
Jack turned two at the beginning of April 2021. He has brought so much joy into both of our family's lives' and will be the best big brother. His current interests are animals, Scooby Doo and airplanes. We live around the corner from an airpark and he loves to watch the planes take off on our morning walks. We often talk to Jack about having a sibling and we cannot wait till we can finally tell him, "Yes a baby is coming!" He's excited and is waiting patiently.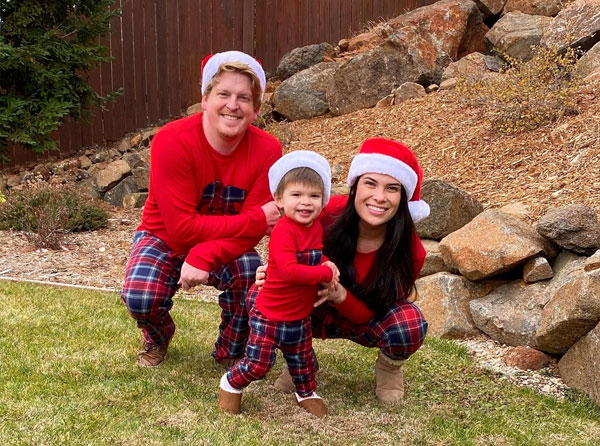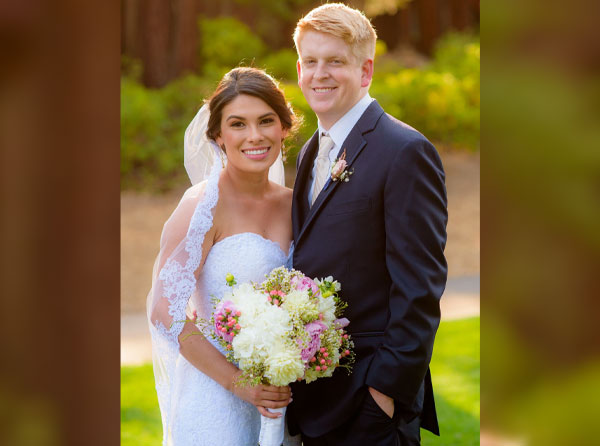 How It Began & How It's Going
We are high school sweethearts and were friends for three years before we began to date. We moved back to our hometown after a few years of living in San Jose, CA. In 2017 we got married in Nevada with family and friends by our side. It was a day to remember.
We always knew we wanted to be parents. We have so much love for one another and have so much more to give. After a difficult first pregnancy with our son Jack, we knew we wanted to grow our family through adoption. We continue to pray that this is God's plan for us and one day soon we'll be able to see our prayers come true.
Our relationships with both our families are extremely important to us. They are our biggest cheerleaders. We feel so blessed that we get to raise our son and add to our family, knowing our children will have such a great support system. Our large, beautiful, blended family is excited about welcoming another child into our hearts and home and they'll do so with open arms.
Our Home
In August of 2020 we bought and renovated our home in a quiet neighborhood. Our backyard is surrounded by giant redwoods which makes for fun games of hide and seek. As a family we love to watch movies, go on morning walks after church, and chase bubbles in the backyard.
Our home has allowed us to host our family and friends for birthday parties, Valentine's Day brunch, baby showers and our annual pumpkin carving contest. We love celebrating the holidays and becoming parents has made them that much more special. We've created lots of fun memories here, with many more to come!
Fur Babies
Polly (top) came into our lives on Sam's 16th birthday. He is always up to no good, acts like a dog and has extra fingers on all his paws.
Abby (middle) is our newest addition and joined our family in February of 2021. Abby is a Goldendoodle and is great with Jack and her fur siblings.
Martin (bottom) joined our family in 2014 when we moved into our first place together. He is a small fluff ball and very shy.
Sam's Family
Sam's mom and stepdad, Michelle and Al, have been married for over 16 years and live down the street from us. With both of them retired, they watch Jack three days a week. Jack loves helping his Papa in the garden and cuddling with his Mimi.
Sam's sister, Natalie, is a Senior in high school and will be going to college in the fall of 2021. We're so proud of her!
Sam's stepbrother and his family also live in California. We try and see each other a couple times a year and we have so much fun when we do! It has been great having kids around the same age so they can enjoy each other's company now and grow up together.
Sam's dad and stepmom, Rob and Adela, have been married for five years and have truly embraced being grandparents. They watch Jack every Monday and spoil him rotten. Both are police officers, but Sam's dad recently retired.
Adela's sons Matteo and Elijah are kind, funny and have always welcomed us with open arms. We often having large family gatherings which are filled with great conversation and lots of laughs.
Joel's Family
Joel's parents, Jill and George, have been married for over 30 years and live in Joel's childhood home which is close to our home. They are recently retired so they get to spend lots of time with Jack and do every Friday! Jamie, Joel's sister, works at Google as a recruiter and just moved to Oregon with her longtime boyfriend, Alex. She is the best auntie who always makes time to see Jack.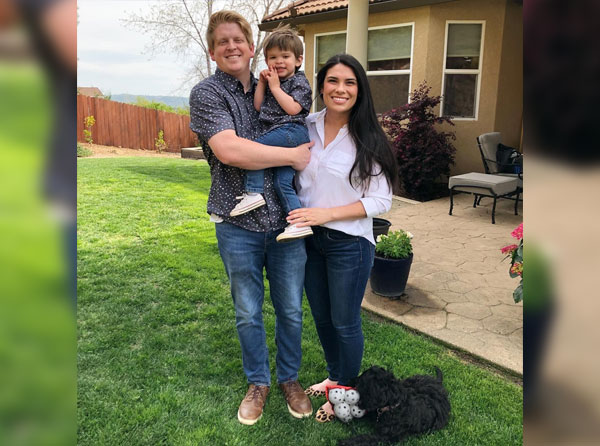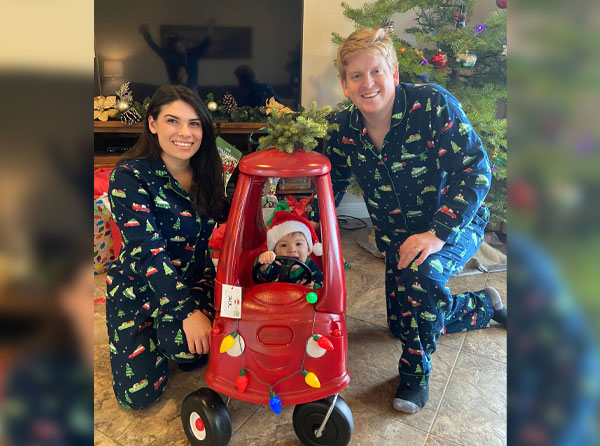 Thank you for taking the time to consider us to raise your child. We have built a life filled with love, kindness, respect and faith and it would be a blessing to share the life we have created with your child. We cannot pretend to imagine how challenging this decision is for you, but we are eternally grateful that you are brave enough to do so.
We promise to love your child unconditionally, surround them with a strong support system, honor their history and provide them with a limitless future. Thank you again from the bottom of our hearts!
With love,
Joel, Sam, & Jack