Introduction
Hello, we are Rachel and Deaglan, and we are pleased to meet you.
We know you have a big decision to make, and we thank you for getting to know us while on your journey. We hope you will feel our love and that our love helps you to feel secure in your decision. You are making a selfless and caring choice for your baby, and we share your desire for them to have a lifetime of love, laughter, security, and strength. They will always know love, both yours and ours.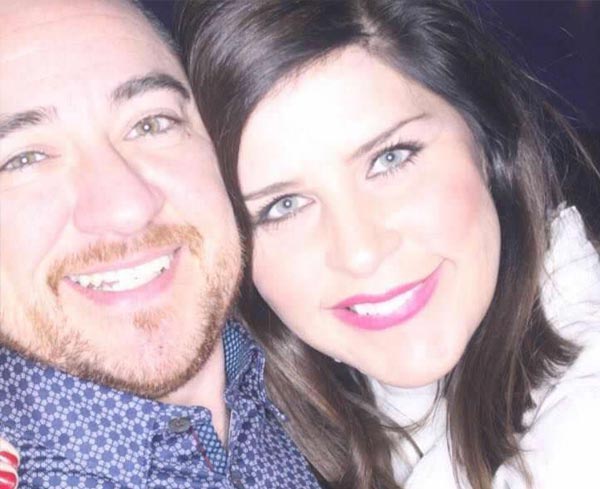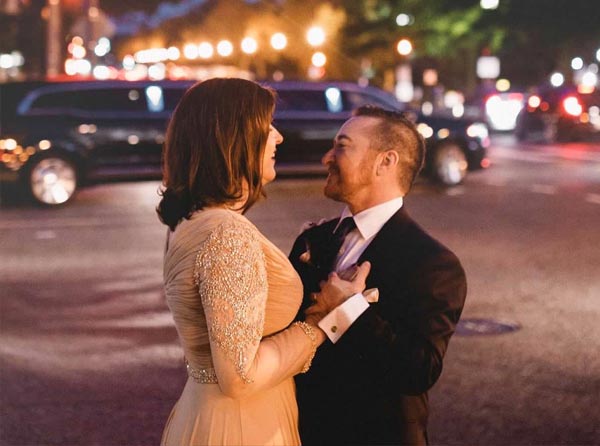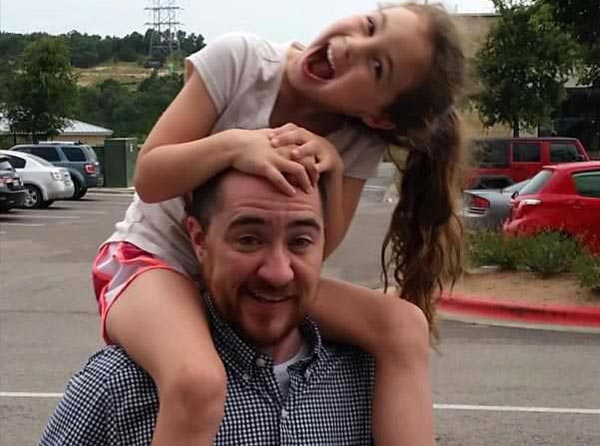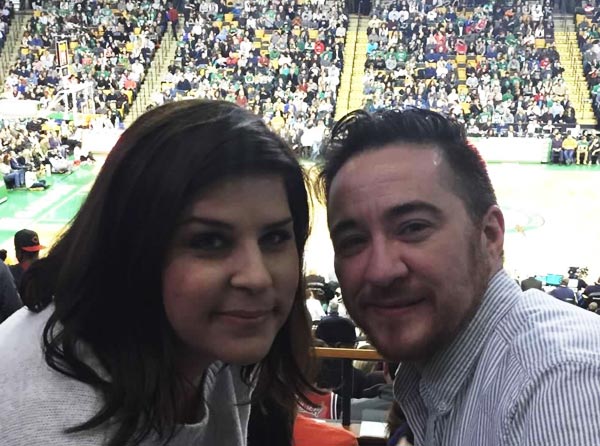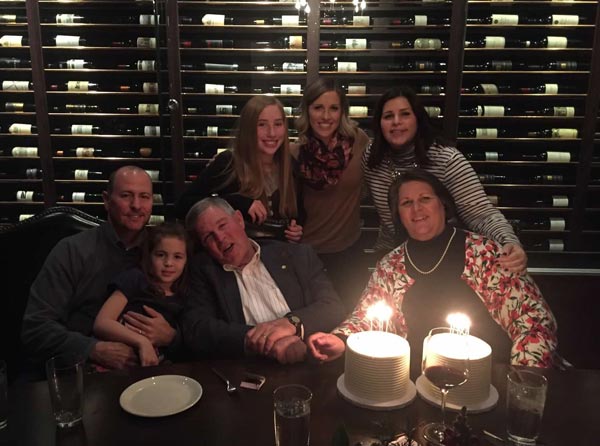 About Our Family
We met through mutual friends 14 years ago after Deaglan moved to Austin, Texas from New York for work. When we met, we knew immediately that we wanted to build a life together, but we were not able to start right away. After many years of living apart in different cities, we determined that it was time to start our family. We now live together back in Austin, where we are growing our family surrounded by family and friends.
Rachel's extended family all live nearby, with her sister and two nieces living a street away! Her parents live an hour away on a farm with lots of animals and horses. The grandchildren in the family love visiting the farm for outdoor time and family bonfires. Deaglan's family are on the East Coast, and we travel there for visits, especially to see the snow that we don't get in Texas. We live in a neighborhood full of friends with their own families ready to embrace the new addition to the family!
Rachel is a warm, joyful, and nurturing woman with a big heart and a contagious laugh. She makes those around her feel comfortable, welcome, and included. AND she keeps everyone laughing! She makes sure that every detail is taken care of, whether at work or at play. She is great at fun surprises!
Deaglan is the most gentle, patient man. He is very kind, and makes Rachel feel safe and taken care of. She gets excited just thinking about how this will translate to our child. She knows our baby will grow up feeling secure, loved, and spoiled by their dad. He is super funny and will keep our home filled with laughter no matter what. He loves to make french toast for breakfast most of all, and he also makes delicious sliders and steaks on the grill. When times are hard, he always keeps a clear head and knows exactly what to do. His intense love for family drew Rachel to him and will carry us through the many years of our marriage.
Deaglan has always been the strong, stable one in his family and among friends and colleagues. He is steadfast and always available to lend a hand or an ear when needed. He is one of the most reliable people Rachel has ever encountered, and she is so proud to have him as her husband. Our child will benefit from such a strong father figure, as he will be such a great guide through this crazy ride called life.
Interests/Hobbies
We love to spend time with our friends, families, dogs, listen to music, and explore new places. Everyday, we make sure to wake up early to spend time together before work. We have dinner together each evening to share news about our days. We love to laugh together and with family and friends! We love catching an acoustic show by a local country, folk, soul, or blues performer in the afternoon or evening at one of our neighborhood spots. We love taking day trips to places like Enchanted Rock to be outdoors and see the stars away from city lights and weekend trips to places like Chicago to go to museums and listen to jazz or Santa Fe to see interactive storytelling art like Meow Wolf.
Rachel loves music. When we are not singing in the kitchen, we see live performers any time we can. She was a DJ in college and has quite the collection of playlists for any occasion. She knows what is perfect for any mood. We love anything from Patty Griffin to Alt J. Rachel loves to cook and makes delicious monkey bread, taco casseroles, and avocado breakfasts! Rachel is an amazing decorator and makes sure our home is filled with family photos, seasonal decorations, and comfortable furniture, including a dog bed in every room. She speaks Spanish and loves traveling with Deaglan and family to Mexico and Spain. Some of her other favorite places are Chicago, New York, and Washington DC.
Rachel fills the hearts of those around her. She never forgets to laugh and appreciate the good things, even during a tough day or a hard part of life. When Deaglan forgets to have fun because he gets too serious, Rachel knows to break the spell by tickling him or making up funny words. Her strength and positivity will surround our child, fill them with love, and teach them to be a strong and loving person in the world.
He loves live music or just listening to music. He is an avid reader, and Rachel has to ask him to put it down sometimes! The two of us enjoy traveling and going out on dinner dates as often as we can fit it in. We look forward to bringing along our child everywhere we go!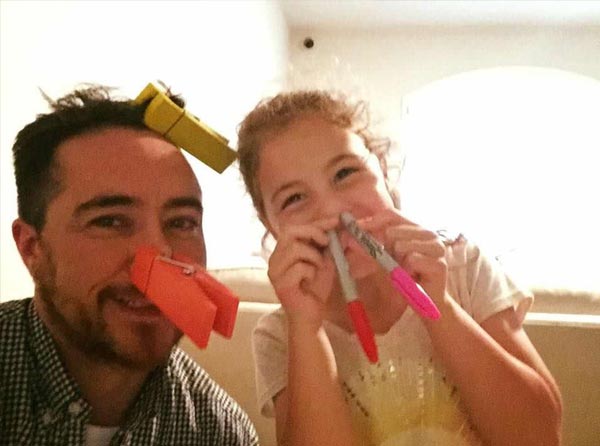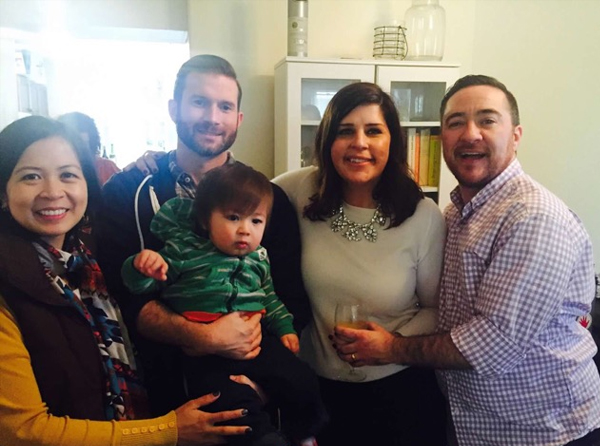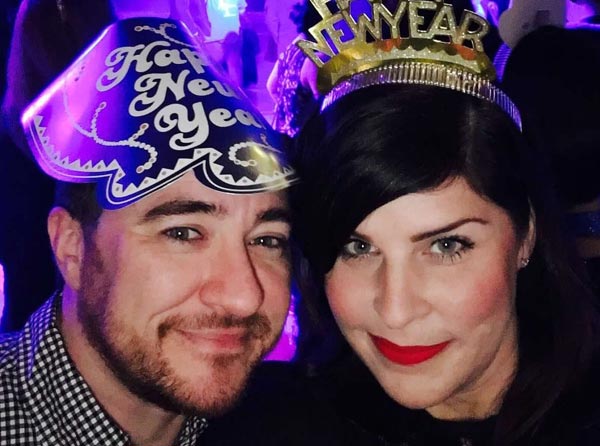 Career/Occupation
In the past, Rachel was a high school teacher and worked for years in education sales. Now she owns a natural beauty boutique in Austin which she designed, decorated, and runs daily. The boutique is a perfect extension of her warmth and care. Everyone loves the atmosphere from the moment they walk in and feels very taken care. She puts a lot of work into running the business, but the business always comes second to family.
Deaglan works as a project manager, and this continues into our daily life as he is very task oriented. He is a planner and likes to check things off his list! He keeps Rachel on track when she is feeling overwhelmed or stressed about work and life.
Personal Values
We have an enormous amount of love to share, and we want to guide our child through the world with strength, courage, and love – the same qualities that you are sharing in considering adoption for them. We will be open with our child about how our family was created, and this includes making sure that they know the love you have for them. We are very grateful to have the option to grow our family through adoption and your choice. We know and have experienced – like we are sure you have – that life can be hard, and some decisions are not easy. No matter what, it is love and optimism that leads us forward, through challenges and celebrations, together as a family.
Our Community
We live in a quiet family community near a lake in Austin, Texas. We have a cozy home where we love to cuddle on the couch with the dogs in front of the fireplace. Rachel's sisters, who have young kids, live nearby, so we often spend time together sharing meals, looking at Christmas lights, watching soccer games, helping with homework, or going for ice cream. We live in a beautiful neighborhood with great schools, parks, playgrounds, and pools. Austin has many family-friendly events such as live music and green belts with beautiful waterfalls and trails.
We have a large extended family, filled with grandparents, sisters, cousins, nieces and nephews. We love to go to the farm to take care of the horses and cattle, dig for Comanche arrowheads after a rainstorm, and hunt for old treasure coins in the streams.
Thanksgiving and Christmas are our favorite holidays, and we love throwing big celebrations for birthdays. We have family traditions that have been passed down for generations, and we look forward to making new ones with our own child. We have a bonfire at the farm every July 4th. Every Christmas, all the boys get matching pajamas and the girls get matching pajamas. We can't wait to get a matching set for the newest member of our family! Our extended families are very excited to have a new baby in the family, and they are already very supportive in our journey of adoption. Rachel's sister lives across the street, and they talk daily about preparing our home for our new child. Her sister has two kids, 15 and 7, and they are both ready to help out and babysit and play. Rachel's parents are extremely involved in raising their existing grandchildren on a daily basis. Hannah, Rachel's older niece is training on a national level with horses and stays with them on the farm. That is how close the family is. We all have a whatever it takes mentality and it shows in all aspects of life, relationships, work ethic, and education. Our child will be in good hands beyond just Rachel and Deaglan's home, as the entire family is ready to embrace and raise this child! Her best friend Allyson, also lives in the same neighborhood with her husband and two boys, who are 7 and 2. They are all also very excited to have a new child in our chosen family.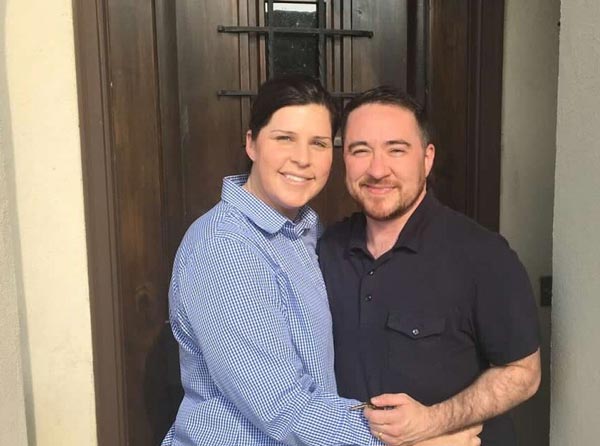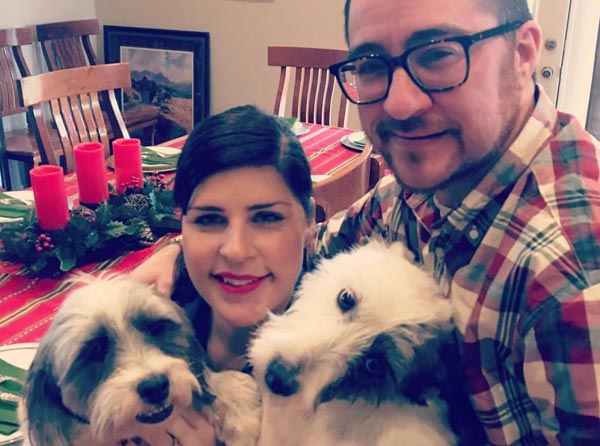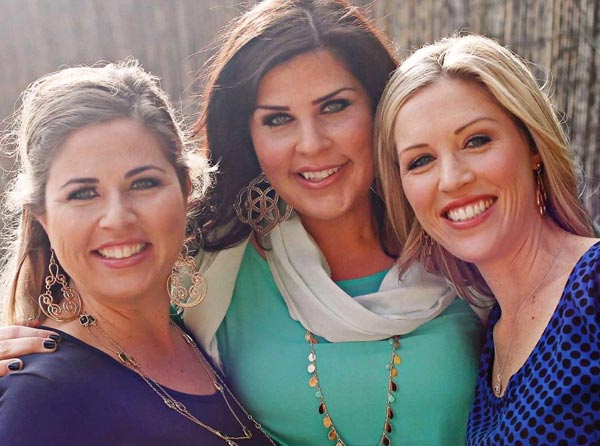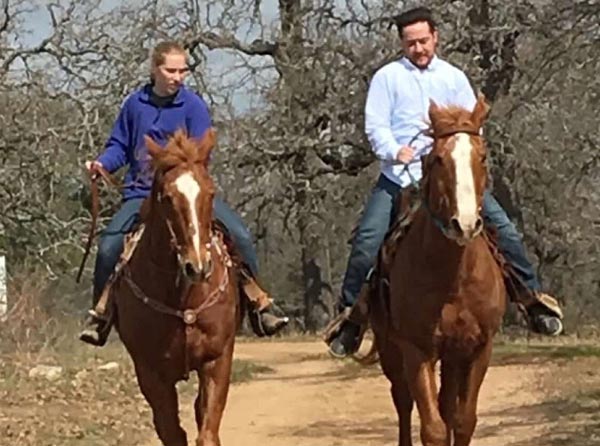 We want to reiterate our admiration for your courage. We appreciate your strength in making the decision you have made. We want to assure you that we will always cherish your choice and your love will be a part of our raising our child. We want you to feel comfortable, and you can ask us anything that you would like. We support you and your baby through this journey, and we know that you want what is best for them. We promise that we will give your baby unconditional love, security, and joy to move through the world with confidence, self-love, and pride for where they come from and the love that created them, both yours and ours.
We look forward to getting to know you too!


With love,
Rachel and Deaglan