Introduction
Hi! We are Maria and Tommy. Thank you for taking the opportunity to get to know us. We want to start by saying thank you. Thank you for making the courageous, selfless decision in allowing God to create a new life. You are truly part of a miracle. You are not only extraordinarily brave but you are also demonstrating true love by considering adoption which takes great mental, emotional, spiritual and physical strength. We admire and have great respect for you.
If you select us as adoptive parents, your child will be so loved and blessed. Your baby will grow up knowing his or her life story, the sacrifices that you made and how deeply you love him or her. There is a saying that in this life, there is an "invisible thread" that connects all those who are destined to meet. We truly believe this. What you are going through is part of your journey and ours as well. We pray the God will guide your heart and mind during this process and help you make the right decision. Hopefully, our words and photos will help you decide if we are the family you are looking for and if our "invisible heart strings" will forever be connected.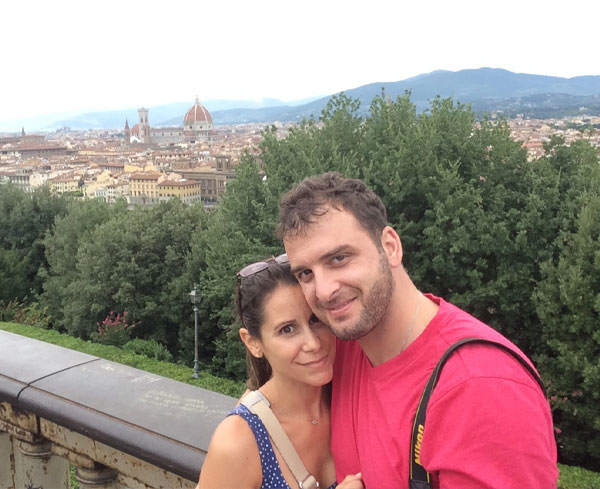 Our Adoption Story and Promise to You
Tommy and I are both "kid people." Our hearts grow and are full of joy when we are around them. We knew we wanted children but never gave much thought on how we would grow our family. Naturally, as most married couples do, we tried to conceive but realized that God had a different plan for our lives. Although I have been pregnant 5 times, I have never been able to carry a baby to term. We have lost 6 angel babies through miscarriage. We had to undergo IVF after our first pregnancy resulted in an ectopic. Each procedure, IVF cycle and loss was very emotionally, spiritually and physically difficult. Thankfully, my husband is the most patient, caring and loving man I have ever known. I thank God for these qualities in him because undergoing IVF tests a couple in every way imaginable. If a couple comes out of that situation better and more united than before, they can get through anything!
With all of that being said, we don't take anything for granted. Every loss brought us closer not only to each other but also to God. Through all of the heartache, we learned that our Heavenly Father was preparing, shaping and molding us into better people. The Lord was preparing us for our purpose, which we have come to realize is adoption. So, in many ways we thank him for the scars because we are stronger, more patient, wiser and we believe we will be even better parents because of it all. Our journey has brought us here to you and it is not by chance. Your child will be part of an amazing family, where the love is truly unconditional. A home full of joy, respect, fairness, honesty, comfort, safety, kindness, patience, fun and laughter. This child will learn that even when life isn't fair, it's still beautiful.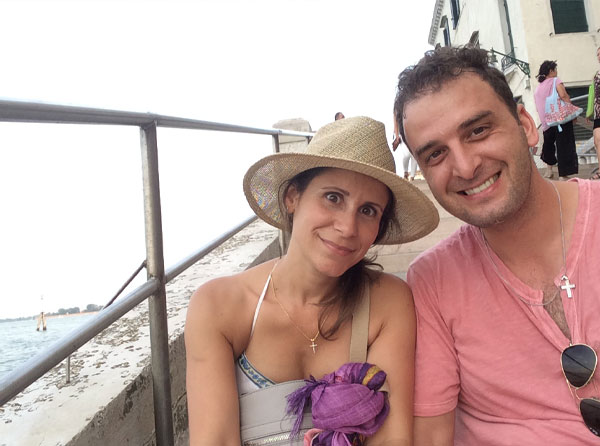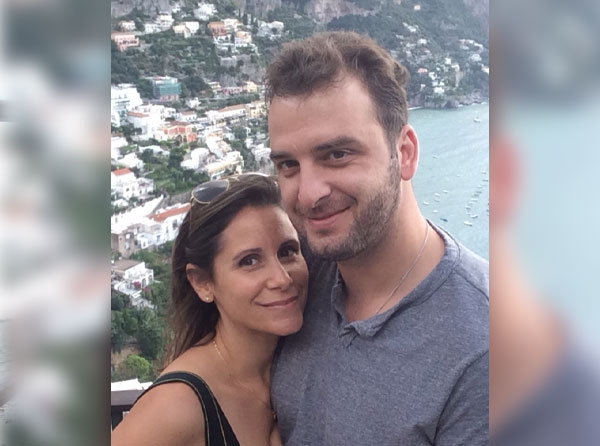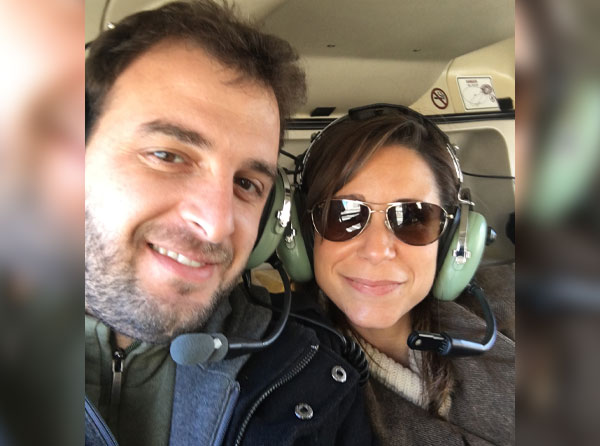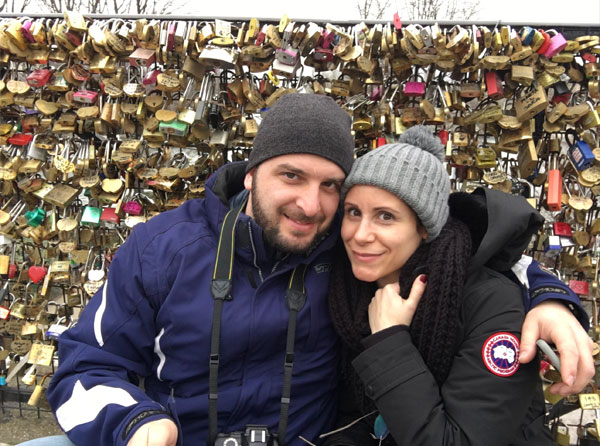 About Maria
I was born and raised in Brooklyn, New York. I have 3 older brothers who taught me to be a "tuff cookie". My parents have been married for 50 years and they are both from Greece. They are by far the best people I know. Their faith, work ethic and values are so strong and they have instilled them in us. They taught us to be humble, respectful, hardworking, kind and generous. We didn't have many things growing up but we had each other. Our home was full of love, including tuff love. They had no problem telling us "NO" and I'm now grateful for that. We had laughter, imagination and we had parents that made us feel safe and loved. My father worked in construction for decades and my mother was a home maker. She made some extra money for the family by tailoring clothes for people in the neighborhood.
I worked hard in school, received a full scholarship and went on to become an Elementary School Teacher. I have been teaching 5-10 year olds for 17 years and before that, I worked with infants-age 4. Over the years, I have taught General Education, Special Education and I have taught English Language Learners. After I completed my Masters Degrees, I was able to start saving. I was raised to work hard and to be financially responsible. So, after a couple of years I had enough saved to buy my first home. The apartment wasn't very big but it was mine. I did a lot of growing in my first apartment as a young woman. It was also the time that Grace, my precious dog came into my life. She is a sweet, silly Labrador and Standard Poodle mix and she loves children. Gracie has been and will always be the best companion. It's a good thing Grace and Tommy had an instant connection!
In addition to teaching as a New York City Public School teacher, I also did volunteer work in a school that is in India. I spent two months there over a summer break and was able to personally experience the culture, community and traditions. The school I worked in was less than half the size of what is now our garage. It was falling apart, they hardly had any supplies and all the children that attended were in extreme poverty. They wore the same clothes for weeks, had no shoes and took turns eating when there wasn't enough food. Despite all of their hardships, they were genuinely happy people. They had an appreciation for everything! It was truly a life changing, humbling experience. Teaching is my calling and I feel grateful to have discovered it so early in my life.
We held our wedding on the campus of Indiana University, where we first met, surrounded by the ones we love and lit a candle in honor of our dear friend who brought us together. It was special to have Wayne's father, a pastor, officiate the wedding. We have now been married for 10 years!
My Amazing Husband
I feel truly grateful to have married my best friend and the most wonderful man I've ever known. He is my brave, "knight in shining armor" and yet he gives warm and gentle hugs that make everything better. He can literally build or fix anything. I mean anything! Even if it's something he doesn't know how to do, he looks it up on the internet, learns and begins to tackle the project. My father and Tommy renovated our entire home and pretty much rebuilt our country home. It's a good thing they are best friends because they spend a lot of time together! While he's "Mr. Fix It" one minute, he's gently rocking a baby to sleep in his cuddly arms the next. He is known as the "baby whisperer" by our friends and family. His pockets are always full of tools and yet he writes the most heartfelt poems that are even noticed by publishers, offering him book collaborations. He is big and strong, yet he will sit with our nieces at their pretend tea parties. At family gatherings he can be found rolling around on the floor playing with the kids. He is so hard working in every way and is responsible and reliable. Tommy is the kind of guy that supports my decisions and is always willing to help out his family, friends, neighbors or anyone for that matter. He is understanding, sympathetic and caring. He is continuously by my side, every step of the way. I know from the very bottom of my heart, that he will be a remarkable father one day. I love him more each day and I know how blessed I am to have him as my partner in life.
About Tommy
I grew up on the beautiful Island of Crete, which is in Greece. I'm the second of 5 children. I have 3 brothers and 1 sister. Growing up in a village was more fun than most might imagine. We never sat behind a screen, instead we were always in nature, swimming in the sea, climbing trees and playing outside with all the other kids. While we did have chores and responsibilities, they were usually outside in the fields, working the land and caring for our animals. It was hard work but very rewarding. I learned to love and respect our land and our animals, for all they provided for us. I'm so glad that years later, I married a woman that feels the same about nature and animals.
When I was about 15 years old my parents decided to relocate our family to America. They believed there would be more opportunities for their children. The move was difficult for me and humbly taught me that my entire life can change at any given moment. Starting a new life in Brooklyn, New York was not simple. I had to learn a new language, make new friends, go to a new school and get a new job. In addition to all of these major life changes, my father passed away a few years after the move. With all that life had thrown at me, I had to grow up quicker than the average kid. Despite everything, I always remained positive, hopeful and very connected to my family.
I was lucky enough to have been hired for many jobs ranging from roofing, construction, electrician's assistant, painter, cook and even a butcher. While none of these jobs were glamorous, I learned so many necessary life skills and I'm grateful for the experiences. In my early twenties I landed a great job, working for a supplying company and have worked my way up over the past decade. I have been managing the warehouse and operations for the company. I have been with the company for the past 17 years.
I imagine my roots are the reason I love the outdoors so much. So when time allows, I like to be outside, especially with Maria and our awesome dog Grace. She likes being outside as much as we do. She would love to catch a squirrel but we won't let her! I pretty much enjoy any outdoor sport there is, no matter the season. I also enjoy working with my hands, building and repairing almost anything I get my hands on. I'm also really great with technology and it's a good thing because my wife is definitely not. I really enjoy cooking but Maria is much better at it. I'm the best at eating whatever she makes though! Our child will learn so much both of us and together we will have fun playing, building, cooking and more!
My Wonderful Wife
Maria is hands down the most loving, understanding, non-judgmental person I've ever met. I'm very blessed to call her my wife. She makes me want to be a better man every day. In our life journey together, I have experienced first hand the caring, nurturing, smart and fair person she is. Maria is a natural when it comes to kids. When I look at her interact with any child, I cannot believe how lucky I am to get to call this remarkable person my wife. I'm amazed how naturally it all comes to her and no matter what question a child asks her, she finds exactly the right way to answer based on the child's age and understanding. Maria is not only great with kids, she is wonderful with everyone and everything including nature and animals. All kinds of animals!
Maria has the utmost respect for everyone and she is the kind of person that will stand up for someone who cannot do so for themselves. She is the kind of person that you rarely come across these days. My wife has extraordinary moral values and a beautiful way of looking at life. She is very spiritual and God is her rock, guiding her every day choices. Maria has always yearned to be a mother. When asked as a child, what she wanted to be when she was older, her reply was always the same, "a mom." For all these reason and for endless more, I know Maria will be an incredible mother to your child. She will make sure to teach about faith, family, friendship, humility, kindness, to think before speaking and to always have respect for everyone and everything.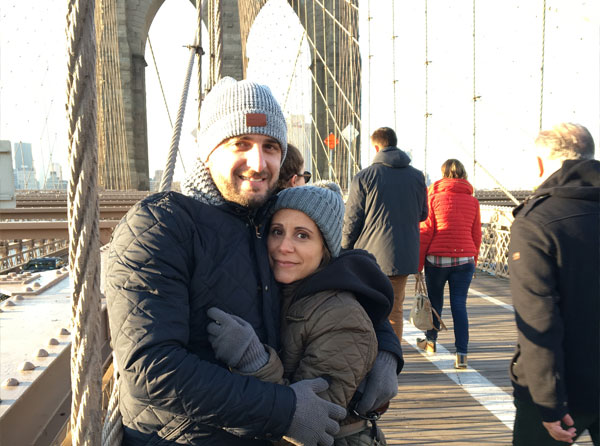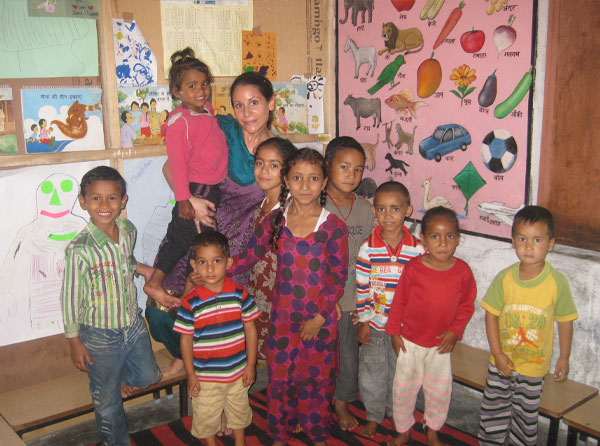 About Us
In the Spring of 2013, the good Lord brought us together. Maria's friend of 20 years and my sister, were both on a mission to annoy each of us until we finally agreed to meet. It's a good thing they didn't give up because our first date lasted 8 hours! Brunch turned into lunch, lunch turned into going for a long walk with Grace, which turned into another couple of hours of talking on a park bench. We both knew it was going to be something special. In December of 2015 we got married. It was a beautiful day and it still makes us smile just thinking about it. That same friend that helped introduce us became our "Koumbara" and her husband our "Koumbaro." So, now they are a part of our very large, loud, loving, Greek family!
On the weekends we love to be outdoors as much as possible. We take our Gracie to the beautiful parks around here; we work on our landscaping and our garden. We grow so many fruits and vegetables each season that we have plenty for our family, friends and neighbors. Maria is really good about canning and freezing, so that we have plenty of our home grown produce all winter long. Growing our own food when possible, is important to us especially because we are passionate about cooking and knowing where our food comes from. If the weather is warm enough we try to get some R&R time and enjoy our pool. We also have a country home that we love to get away to. It's surrounded by nature and animals which aside from children, are our favorite gifts to be around. It is peaceful and gives us time to reconnect with what is important. We like going on hikes and visiting the farm for fresh, locally grown ingredients to prepare delicious and nutritious home cooked meals.
Traveling and Exploring
Since early in our relationship, we loved to travel and explore new destinations. We have been lucky enough to experience places like England, France, Scotland and the Netherlands. We have been to several places in Italy such as Rome, Florence, Venice, Sorrento and Positano. The more tropical, beach vacations we have been on likes Turks and Caicos and Dominican Republic, tented to be the more relaxing ones. We have also been to Canada to see the beautiful Niagara Falls and have enjoyed skiing in Vermont. Tommy enjoyed the skiing part more than I did but I tried my best! Of all the places we have been and all the places we have still yet to see, Greece is where our roots and loved ones are. It's a beautiful country with beautiful people and we can't wait to go back with little ones in our arms. We always look forward to future travels but for now, we are more focused on growing our family and enjoying things that are closer to home. In time, we will be visiting more kid friendly places with our little love(s).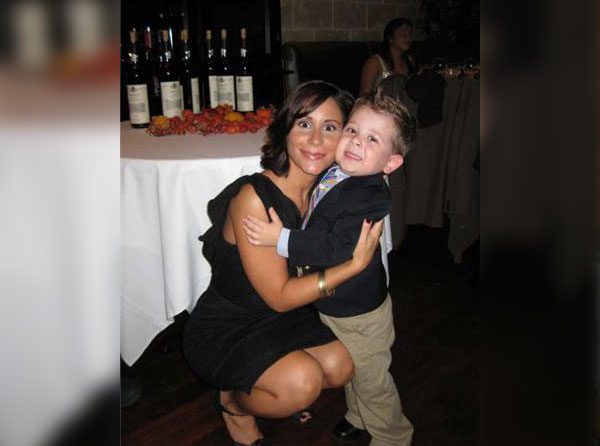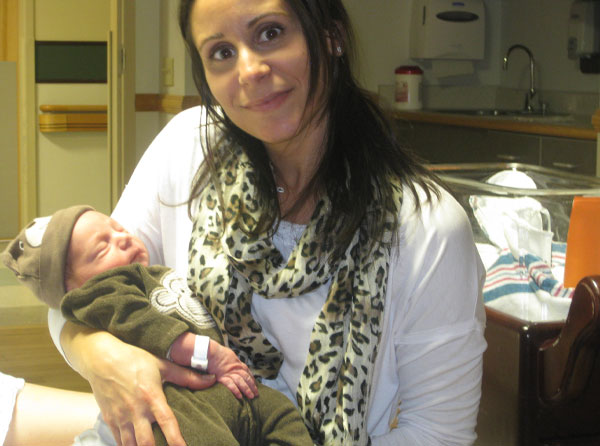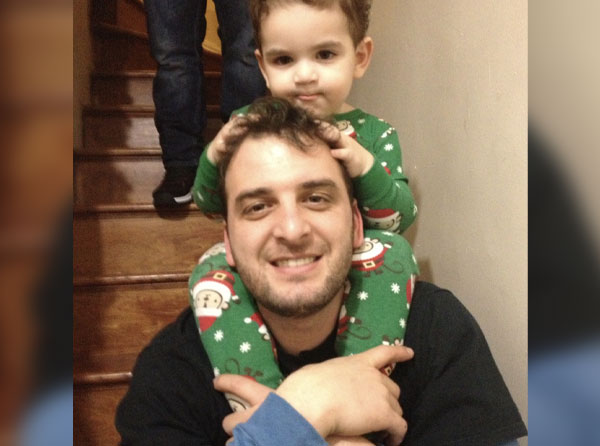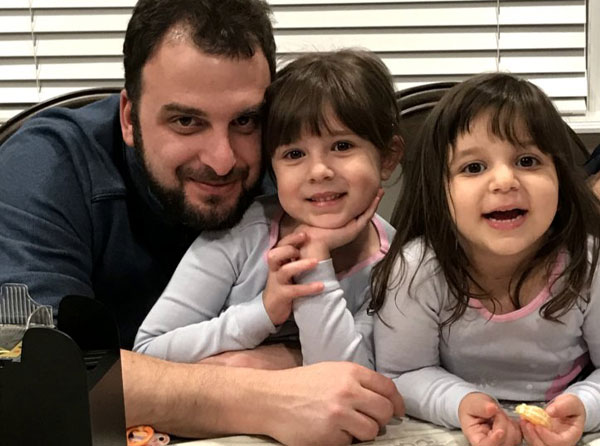 Our Neighborhood and Home
We live in a great neighborhood, in a somewhat suburban part of New York. The neighbors are friends and look out for one another. The kids are always outside playing together, families gather for block parties and celebrations. Our community is very family oriented, friendly, helpful, united and a kind of community that is uplifting. It's quiet where we are, yet close to everything at the same time. Our church, the library, park, carousel and children's activities are walking distance. There are endless things for families to do here. There are so many beautiful parks, hiking trails, children's museums, a lovely zoo, classes and activities for children and families. Our zoned public school is top rated and the charter school a few blocks away is also another excellent school. Something that we really like, is that our community is ethnically diverse. There are organizations for so many different ethnicities and cultures, including ours. Our church not only has Sunday school and chorus for the children but also Greek afternoon school, traditional Greek dance, Girl Scouts, Boy Scouts, Basketball, JOY group, traditional celebrations and not to mention the Greek American festival every year!
Our home is perfect for children because it is big enough for a large family but it has a bright, yet warm, cozy feeling. Our home has 3 bedrooms, 4 bathrooms, a sunroom, a large eat in kitchen, a living room and a large dining room for our huge, Greek style family meals. It also has a finished basement with an office, laundry room, family room and play room. Outside there is a large deck for BBQs, an in ground pool surrounded by beautiful trees, flowers and plants. We also have a vegetable garden that we work so hard on every year and there is so much room for play! All we need, is for God to connect all the strings and help us fill our home with little ones to love. In the meantime, we continue to enjoy our time at home together and have many gatherings with friends and family.
Family and Friends
We both come from very large, loud, loving, close knit families. We have strong bonds with our siblings and are very involved in their children's lives. We have never missed a birthday, Boy Scout ceremony and we try to make as many school events as possible. We get together every couple of weekends for dinner. We have been by one another's side through the wonderful times and in life's difficult ones. Our parents and siblings are a huge support system for us. We all have a great deal of love, respect and understanding for one another. We try to work out all family matters and responsibilities as fairly as possible. In addition to having an awesome and supportive family we have the best group of friends anybody could ask for. We try to surround ourselves only with people that are uplifting, positive, genuine and humble. Everyone is so excited about our journey and can't wait to meet the new member of our family. We can't wait either!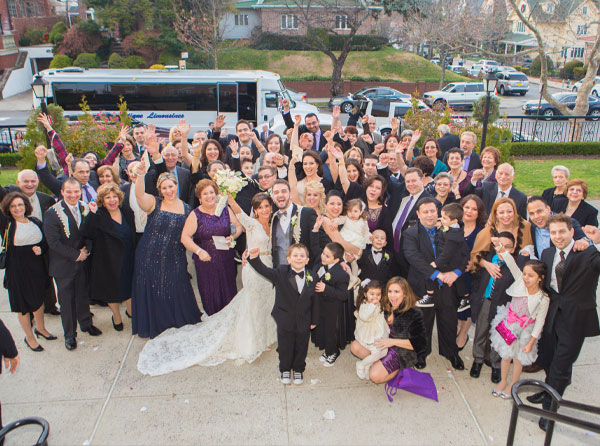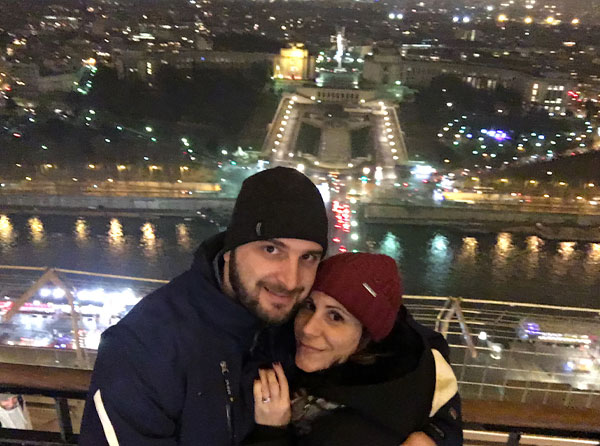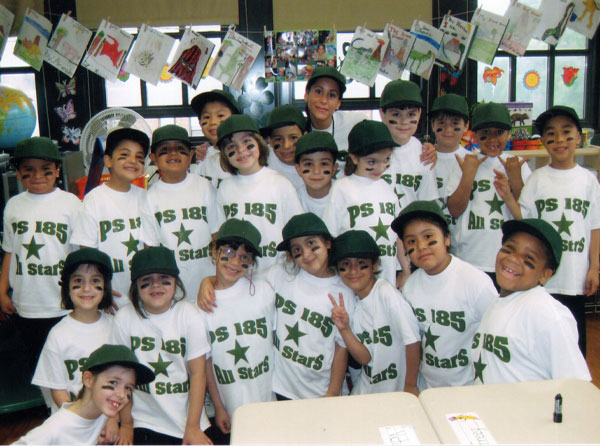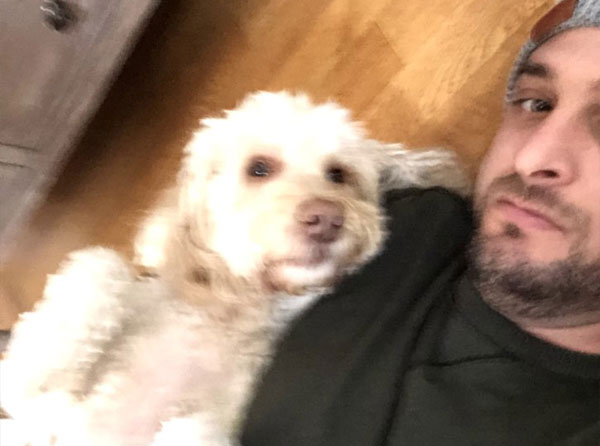 We want you to know that the baby that is meant to be in our family, awaits so many people that have been praying for him/her. A family full of excited aunts, uncles and silly cousins to play with. Grandparents that are not only anticipating his/her arrival but who are brought to tears of joy, just at the thought of the new member of our family. Not to mention all the friends who look forward to play dates at the park, zoo, library, children's museums, art and music classes. Maybe it will be dance or karate. Time will tell what your little one will be interested in but whatever it may be, we will be right there showing our support and cheering him or her on. Always remember, that not a single tear is unseen by God and that His love never fails. There is truly a divine purpose for the struggles in our lives. Every life experience comes with a lesson and life has taught us many of them. We have come to understand that most things don't matter and the few things that do are faith, love, gratitude, humility, patience, connection, understanding and kindness. We have learned to listen to God's voice, trust his timing and to truly believe He is the reason we are all here. We each have a purpose to fulfill. We can live for others or live for God and for our purpose. With that being said everything is a choice. So when life kicks us while we are down, we have to choose to get back up and move forward. When we get back up, we choose what attitude we want to have. We choose who we surround ourselves with. We choose to be positive and courageous. We choose happiness in our lives, to be as present as possible, to find the silver lining and the humor in things. We choose to have an open heart and see where our life together takes us. Perhaps it will bring us closer to you and your baby. Perhaps we will all take part in a miracle together.
Thank you for taking the time to get to know us and for considering us. We have a great deal of respect and admiration for you. We wish you peace and comfort as you consider adoption as an option for your child.
With love,
Maria and Tommy