Introduction
We are Lee and Karsten, and we live in Brooklyn. Karsten was adopted when he was born, and so was our daughter, Josephine. Our family truly respects the adoption process because we owe our lives to brave people like you. Thank you – not just for viewing our family. Thank you for considering adoption. Whether you choose our family or not, we are grateful there are people in the world like you. If you'd like to learn more about us, please visit our website at leeandkarsten.com.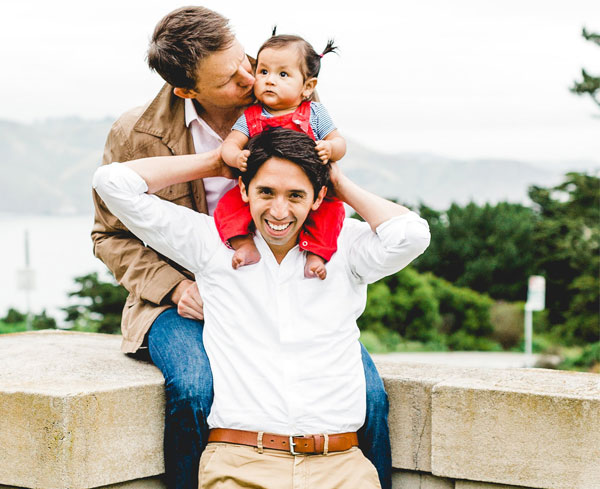 About Our Family
We met while we were on vacation in Massachusetts. We noticed each other right away because we are both so tall! We fell in love, got married, and in the fall of 2016 our daughter was born. Becoming parents has been the most incredible experience of our lives. We are now ready to grow our family one more time and welcome a new baby. Since we both grew up in families of four, our dream has always been to have two children.
Career/Occupation
Lee is a teacher at an international school in New York where we hope to send our children. Prior to that, he was a Spanish and history teacher for eleven years and a stay-at-home dad for over a year. Karsten is a tech executive – he helps small startups grow to become large, successful organizations. He loves mentoring people and watching them grow in their careers. His hours are always flexible so he has a healthy work-life balance.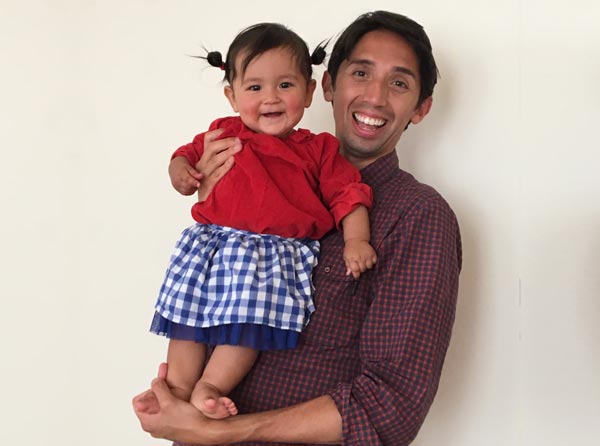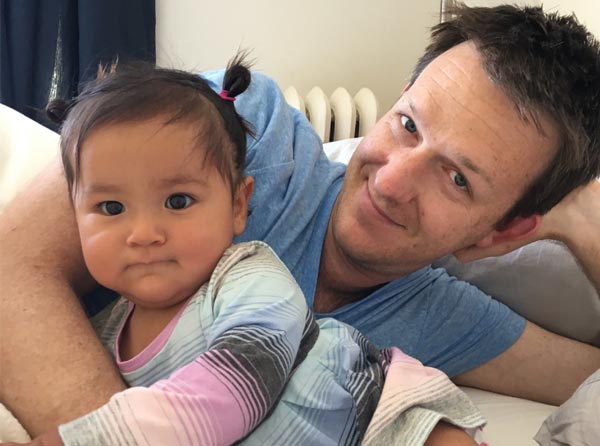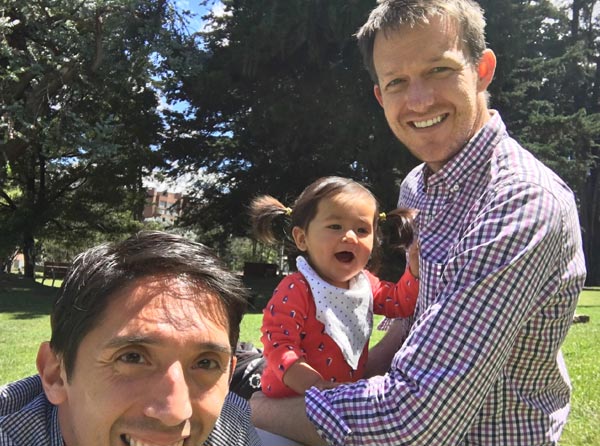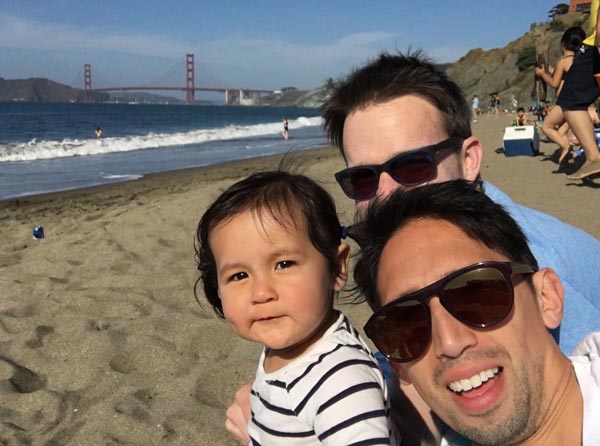 Interests/Hobbies
We have family all over the world, so traveling is a big part of our lives. We love going to new places and it is important to us that our children know their family abroad and are at ease around the world. We also value service. We volunteer at a local soup kitchen, and Karsten volunteers with an organization to register new voters across the country. Our children will grow up knowing the importance of giving back to the community.
Our Community
Karsten was adopted from Colombia, and a few years ago he decided to find his birth mother to thank her. When he found her, he discovered he is part of a large Colombian family! Between us, our family now spreads across three continents and speaks five different languages. Our daughter has over twenty cousins and dozens of aunts and uncles. Family is very important to us, and though we are spread all over the world, we are all very present in each other's lives.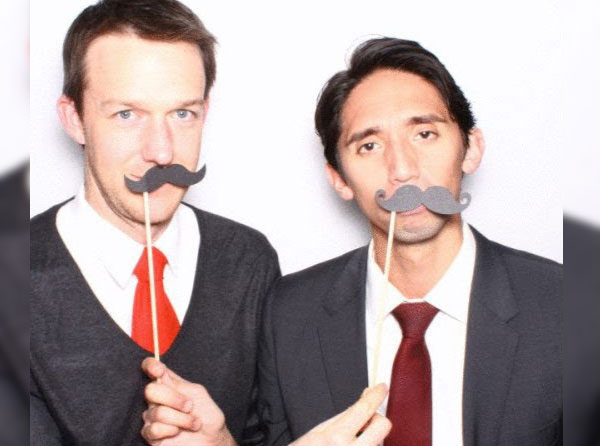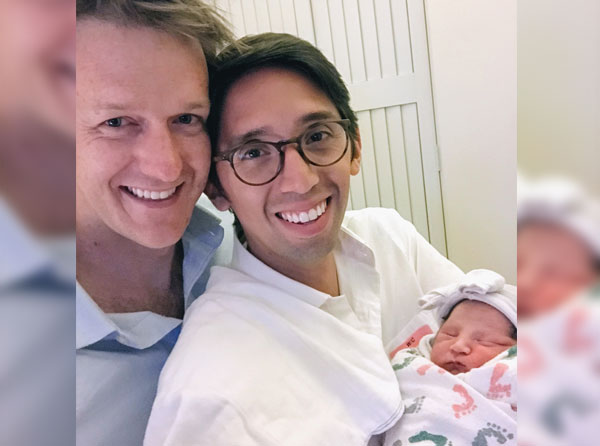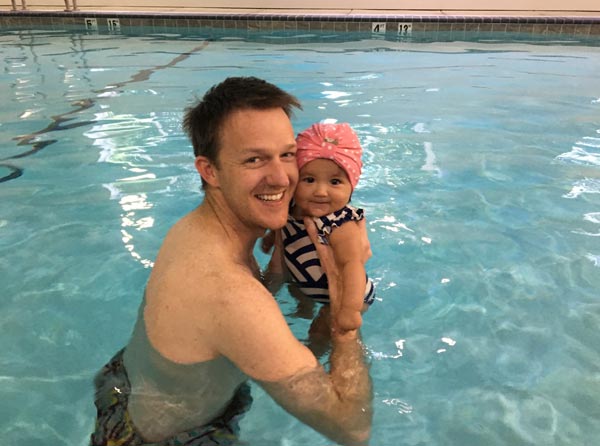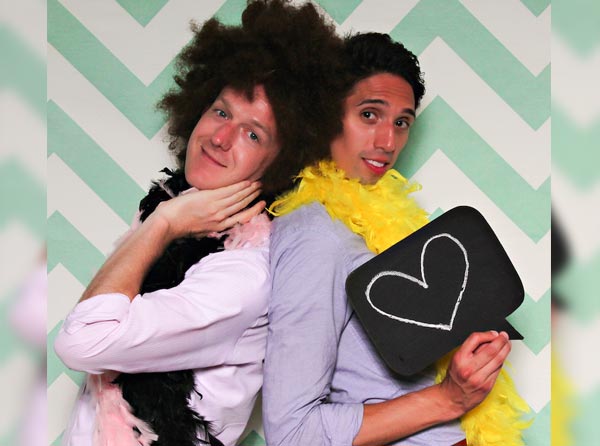 Personal Values
When Josephine was born, her birth mother asked us for two things: to surround her baby girl with love and to keep her safe. We think about that every day. If you choose us, your baby will be raised with unconditional love always. We will give him or her every opportunity to explore his or her dreams, and will provide a home that is safe and stable. We will be there for the good times and the hard times, and we will approach them all with compassion. He or she will always know that families – and people – come in all shapes and sizes and colors, and that everyone deserves respect and kindness.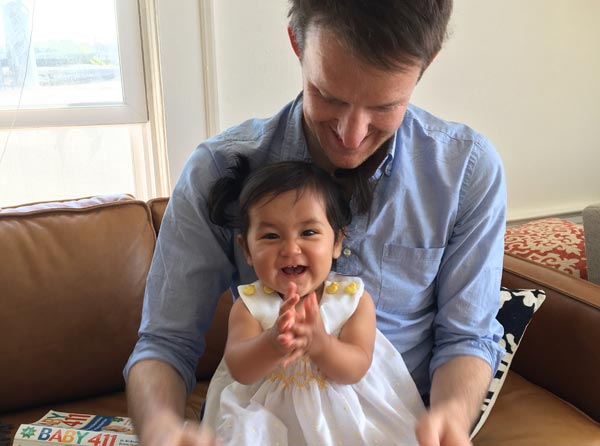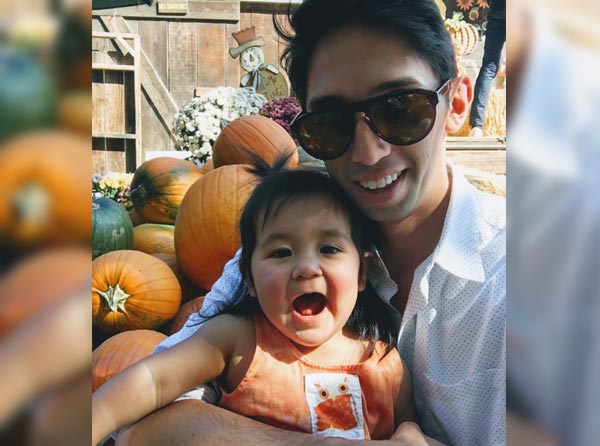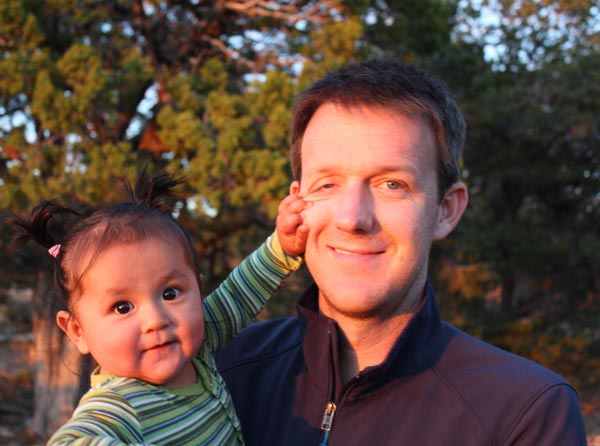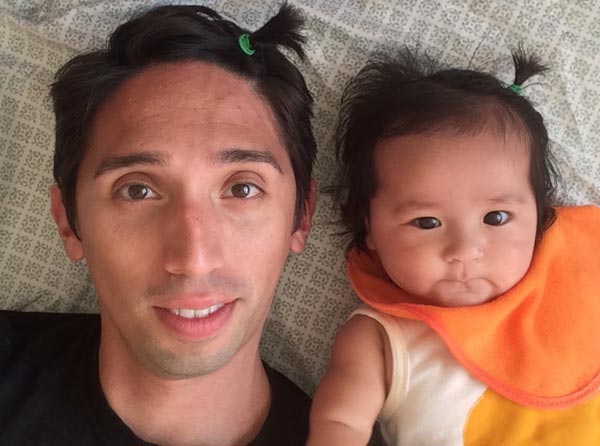 We know that we will never be able to relate to the position you are in. But we know someone who can. Karsten asked his birth mother if she had a message for you, and here is what she said:
"Tell her I thank God because when I saw you I realized that I was not wrong, and you had the life I wanted you to have."
If you choose us, it will be our honor and our life's work to give your baby the life you want him or her to have.
Thank you for considering us.
With love,
Lee and Karsten