Introduction
We are Kimberly and Stuart and we are grateful that you found us. Although this is an exciting time for us, please know that we are aware of the struggle you are facing. We probably never expected to be in our current situations, but God has brought us here together, so please know we are here for you.
We imagine this may be a difficult time for you as you consider placing your child for adoption. Whether you choose us as adoptive parents or not, we want you to know that we respect and admire you. You are a beautiful person and are stronger than you even know. We believe the most beautiful people do not just "happen". In addition to wonderful experiences, these people have experienced grief, lost, hurt, and trauma. Just like the caterpillar, people must undergo huge changes to become a beautiful butterfly. This is a season of growth for us as we seek to add to our family, and for you as you make one of the hardest choices you'll ever have to make. We pray that God leads you down the right path for you and your baby and we hope that path led you to us.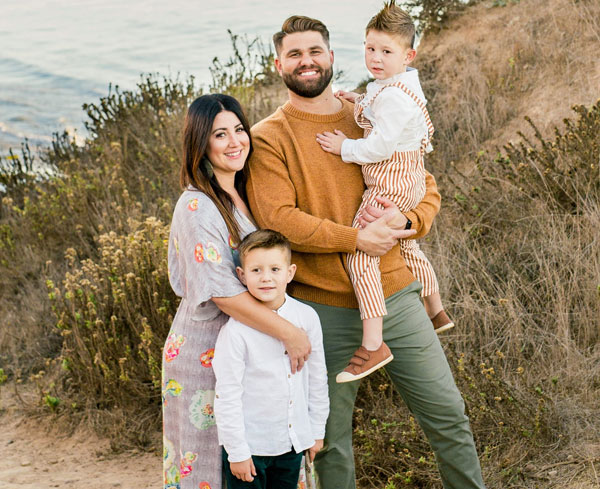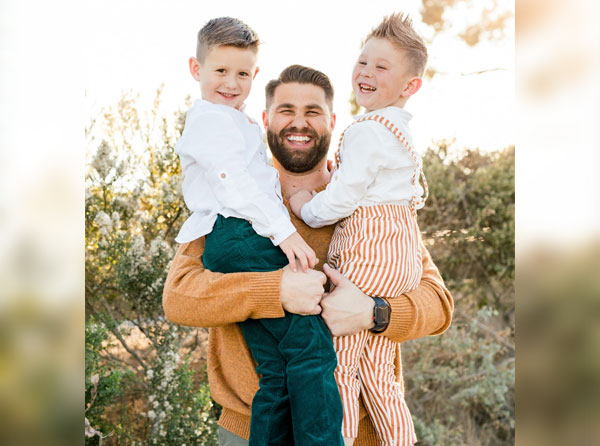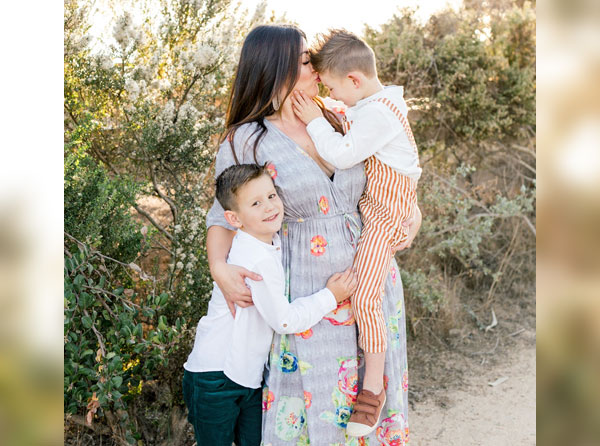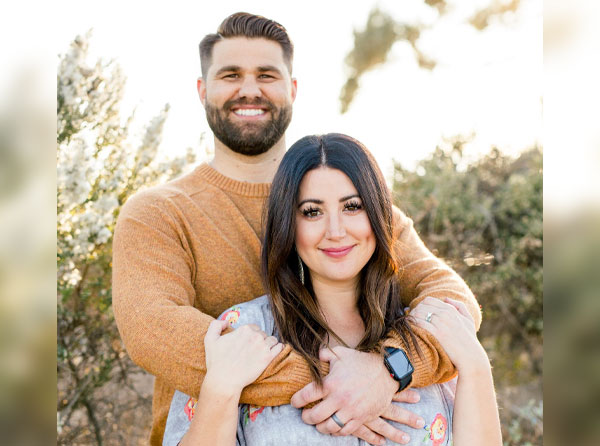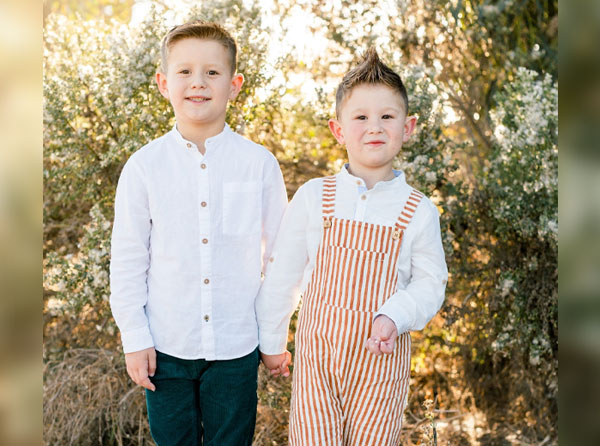 About Us
Stuart and I met in college. He was the handsome guy with the baseball scholarship, and I was enjoying college and focusing on my education. When we first spoke, there was an instant connection, and the rest is history. We have been married for almost 9 years and have 2 amazing little boys who we adore! After we got married, I graduated with my master's degree in counseling psychology to become a marriage and family therapist. I now have my own private practice where I provide therapy to children and families. Stuart graduated with his bachelor's degree in communications and works remotely from home as an executive account sales representative. We both have our dream jobs and feel rewarded with our work. Additionally, we live in a beach community in southern California where there are lots of fun things to do as a family and friends.
About Kimberly
I wear many hats in my life and I enjoy wearing each and every one! I am a wife, a mother to two boys, a daughter, friend, aunt, Christian, business owner, and a marriage and family therapist. I'm very open minded! I know everyone is going through something, so I try my best to make people feel loved and accepted for who they are. When I am not wearing a "hat" I enjoy relaxing at the beach, going on dates with Stuart, watching football, and taking the boys on fun adventures. Most of all, I love being a mom to my two amazing boys. I know they are going to be the best big brothers to a sister they are wanting to love and protect. Since I was a little girl, I have ALWAYS dreamed of having a daughter. I have the best relationship with my mom and know the relationship I have with my daughter will mimic that. I dream of her and I baking in our kitchen, having girls shopping trips, mani and pedi dates, and tea parties, while the boys cannot wait to teach her how to throw a football. We know God has the perfect baby girl already chosen for our family.
About Stuart
Stuart is one of the most positive people you'll ever met. He focuses all his energy on his family! He works hard as an executive account sales representative to provide his family with the best life, he still takes his wife on weekly date nights, and is always the life of the party. In Stuart's spare time he enjoys swimming with our boys in our pool, watching football, and cooking. Additionally, Stuart loves all of his daddy duties and is a very hands on and involved dad. He cannot wait to provide an amazing life for a baby girl!
Lennon & Boston
We have some VERY busy boys! They both attend private Christian schools. We do our best to give them opportunities to find what they are into and passionate about through leisure activities.
Lennon
Lennon is all boy! He loves anything sports, is always on the go, and he is the BEST big brother. He does multiple sports, art class, and drum lessons. Lennon has such a loving and affectionate side. He tells his mom she is beautiful, protects his little brother, and loves nightly cuddles with his dad. He is already so excited about his baby sister and has assigned the family jobs for when she arrives (mom does poop diapers and he will do the feeding and playing, shocker…). Lennon also loves Jesus so much! His teacher says that she has never seen someone so little worship like Lennon does. We love our little guy so much and just know that your daughter will be loved and cared for by him in such a way that will make all of us smile.
Boston
Boston is a gentle soul. He only knows kindness and love. He loves cuddles, kisses, and his big brother. He watches YouTube videos of babies to prepare him for his big brother role. He cannot wait to give his baby sister a pacifier! Boston loves to sing, swim, play with friends, and has the most loving therapist who helps him learn and grow 5 days a week.
When Boston was 18 months old, he was diagnosed with Autism Spectrum Disorder. Since then, Boston has been blessed enough to get intervention through some of the best service providers who help him communicate, play with friends and toys, and be more independent. He is doing so well, and we are so proud of him. Although autism was not something our family planned for, it has made all of us better people, inclusive to others, and more open minded. As a couple and a family, our autism journey has only brought us closer together. We love each other more than ever and we support one another through the easy and hard times, as any family should. We love Boston the exact way God made him!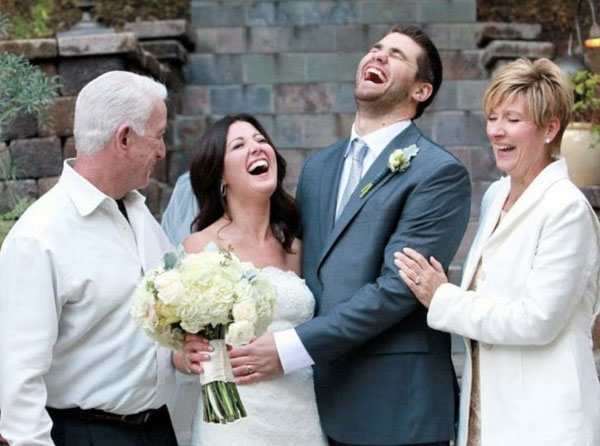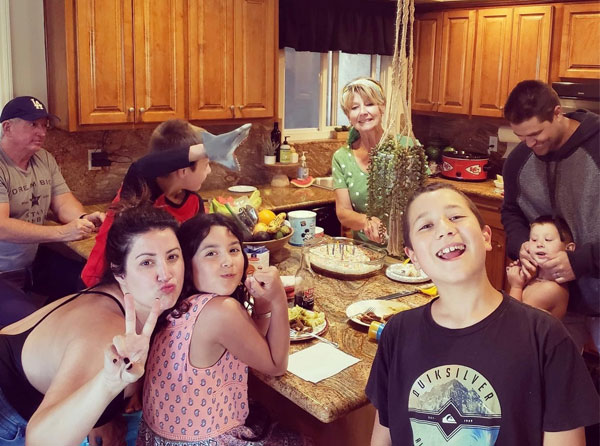 Family
One of the reasons we feel Boston has made so much progress is due to our support system. My parents, "Gangy and Pop-Pop", live in our home and help us with the boys. Even though Stuart and I have flexible work schedules, we feel safe knowing that my parents are caring for the boys when we are working. Gangy is truly like a second mom to our boys. We joke about "cheating" at this whole parenting thing because we basically have a live-in nanny…but even better. Pop-pop, my dad, is there if we need him for anything. He plays with the boys, wakes up when they have nightmares, and reminds them every day just how special they are.
Stuart's parents live in Northern California. We see them often, especially for holidays and vacations. During the summer we love spending our days on grandpa and grandma's boat, eating grandma's homemade ice cream, and playing on grandpa and grandma's property with our cousins.
Everyone in our family and all our friends look forward to us welcoming another child into our family. Your child will be loved and well cared for not only by us, but the many people in our lives who love us and fully embrace our plan to adopt.
Our Home
We love our home which is settled in a safe and beautiful beach town in Southern California. Our home is filled with lots of love, friends, family, and laughter and is rarely quiet, which we love! We have parties, game nights, BBQs, a swimming pool, a Jacuzzi, a trampoline, football parties on Sundays, and much, much more. Also, we are always baking something yummy! We spend many weekends laying on the beach just enjoying the ocean and amazing weather. We live in a close community with many parks, a fun downtown, and we are just a short drive from Disneyland, Legoland, and many other cool places.
Vacations
We LOVE vacations! We spend the weekend at Legoland multiple times a year with our family and cousins. We also love Disneyland, Santa Barbara Zoo, or anywhere else the kids can run wild. We have a trailer and will take camping trips to see Stuart's parents or will do weekend staycations at the beach. We love summers on the boat, tubing, and fishing.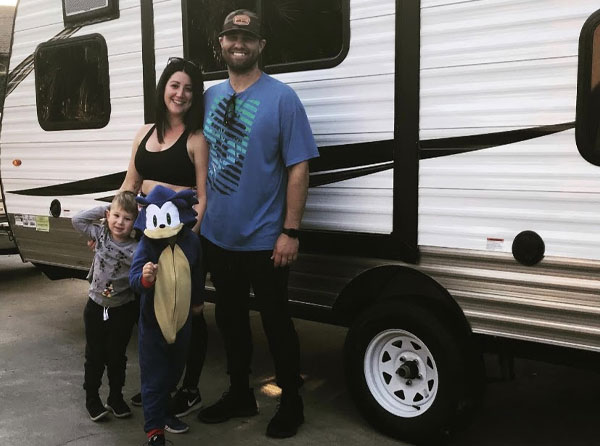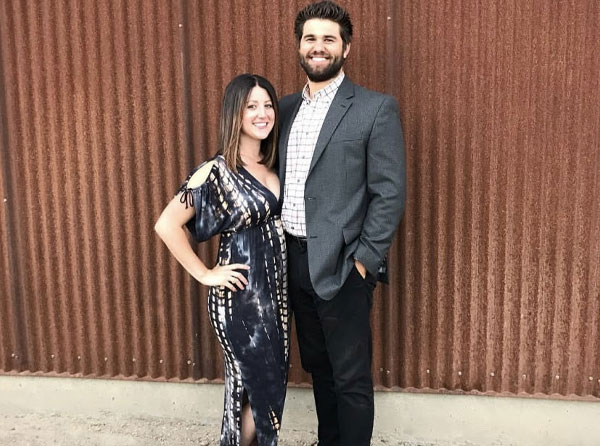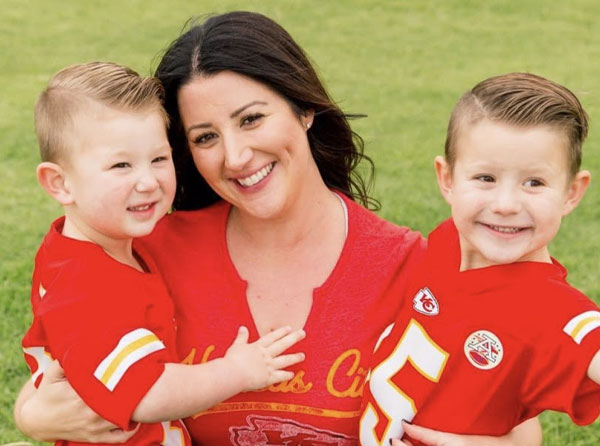 If you have read this far, thank you. Thank you for allowing us to share our family with you. Throughout this journey, we know there are a lot of uncertainties for all of us. One thing that is important for you to know is we are completely open to whatever type of adoption works for you. If you want an open adoption, we will feel blessed to have more love in your little girl's life. If you decided against open adoption, then she will forever be told about how brave and strong her mother is for putting her child's needs first. Either way, we are in this with you. You are not alone. We are praying for YOU daily. We know God has a little girl already in mind who will complete our family. We are just praying for patience until we get to meet her one amazing day. Until then, please take this time to be kind and gentle to yourself, you are doing the best you can.
With love,
Kimberly and Stuart