Introduction
Thank you so much for taking the time to get to know us! We can only imagine how you are feeling and what your emotions are right now. We admire your strength, courage, and love for your child. We already know that you are an amazing human being because you are working to do the best you can for your little one
As long as we can remember, we have talked about expanding our family. Jenny's best friend's mother was adopted and she has shared pieces of her beautiful story with us. We are so excited at the thought of bringing a child into our loving family and raising an honest, loving, and adventurous human!
Our Story (by Jenny)
I met Andy in 2013 while I was on a date that wasn't going that well. Andy rescued me, kind of like a knight-in-shining-armor deal. We've been together ever since. We married in California. My dad and grandpa walked me down the aisle and it's a beautiful memory I'll never forget. We have now been married for over five years.
We began talking about adoption pretty early on in our marriage after I had back surgery. Though I'm stronger now than ever, we worry that physically carrying a child would be unsafe. The more we talked about adoption, the more it has tugged at our hearts as the right path to grow our family. We fostered for a little bit and enjoyed the time spent with some beautiful children, but are ready for a child that can be with us forever.
Things we love to do together…
• Cook! We have fun trying to cook foods that we have never made before. Andy loves to grill and Jenny loves to bake.
• Eat! We like to try new restaurants of all kinds. We probably try various Asian restaurants the most.
• Travel! We like adventuring to new places and trying to experience as much as we can, whether it's a small town near us or a larger dream vacation.
• Community activities! We like to find events either by word of mouth or through social media. Our favorite so far was a blockfest that included food contests, goats, and friends.
Our Values
Our loved ones would describe us as a loving, empathetic, and dependable couple. Kindness, hard work, honesty, and family are very important to us. We both have learned a lot about these values growing up through being active with sports and caring for animals.
We value…
• The classic motto "do unto others as you would have them do unto you." We believe in kindness and empathy towards others, humans and animals alike.
• A hard day's work, putting your best effort into everything you do, and being responsible.
• Always telling the truth and giving others the space to tell their truth. We may not always agree, and that's okay. We love that we live in a space that all opinions are respected.
• Our connections with our friends and family. We communicate with them often and support each other always.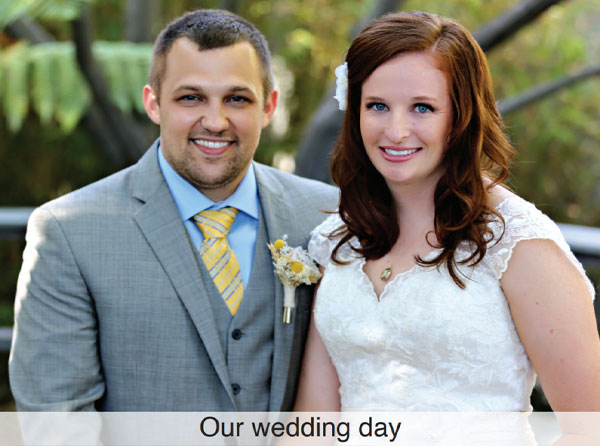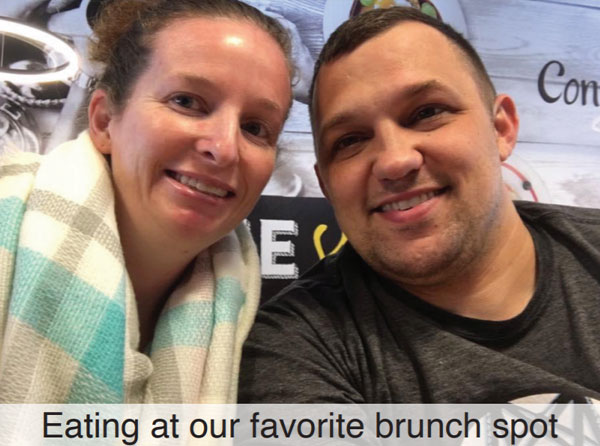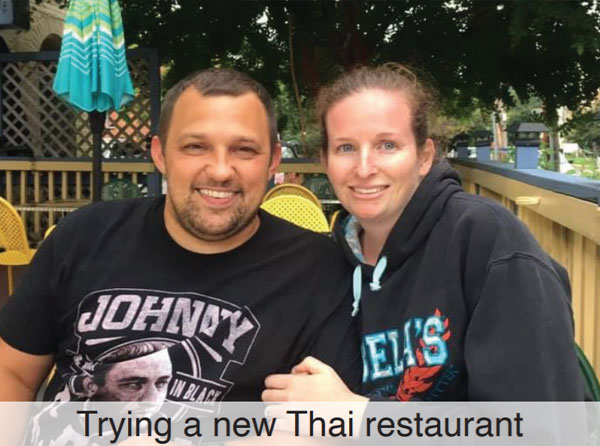 About Us
Meet Jenny
Occupation: Data Analyst
Degrees: Master of Science in Agriculture Science specializing in Agriculture Education, Bachelor of Science in Animal Science
Sibling: One older sister
Fun Fact: I have a strong love for Harry Potter!
My favorite memories are of playing soccer and softball (terribly, but that's okay), and participating in 4-H and Future Farmers of America activities. In 4-H and Future Farmers of America, I participated in leadership activities and enjoyed showing animals like rabbits, turkeys, sheep, horses, and cattle. I still love showing horses throughout the country. I also enjoy working with livestock and we plan to have livestock to raise soon.
I used to be a high school agriculture teacher, but currently work for an organization where I analyze client and donor data. I manage a lot of our databases and get to work with a lot of people. I'm learning something new often and enjoy the challenge of finding new ways to do my job.
I am lucky to have found Andy and his love. He is kind and caring. He goes out of his way to make sure I'm safe, happy, and healthy. He's a hard worker and is always willing to learn what he doesn't know. I love that he watches out for us and cares about my hopes and dreams. I'm excited to go on this adventure with him to parent a child together.
Meet Andy
Occupation: Air Traffic Controller
Siblings: Two younger brothers
Fun Fact: I have collected baseball and football cards since I was little.
I grew up in a small town in South Dakota. My family did a lot of outdoor activities like camping, hiking, hunting, and fishing. Most of my favorite childhood memories are from trips to my grandparents' lake cabin with my dad or time spent at my other grandparents' farm with my 39 first cousins. As a child, I played every sport that was available. Now, I'm pretty much down to golfing but would love to find a softball league near me.
For my job, I work as an Air Traffic Controller at an airport. Every day is different depending on how many airplanes are flying and what the weather is like that day. It's also a job that not a lot of people do in the United States; there are only around 12,000 of us in the entire nation.
I love everything about my wife. She is one of the kindest people you will ever meet. I love how much she worries about others before herself. I love how much she loves nature and animals. I love that she can't ever make it through a movie if we are cuddling because she falls asleep in my arms. I've watched several movies 3-4 times so she can make it all the way through.
Who We Call Family
Meet Hannah and Emma
Hannah and Emma are twins from Andy's previous marriage. They only live with us two months out of the year, but we cherish every minute we have together! They are very excited to welcome a new sibling into their lives. Hannah is very ambitious and loves school and ukulele. Emma is very creative and loves exploring and crafting. Together, we enjoy an annual camping trip, board games, movies, and cooking.
We are both close with our families and enjoy the time spent with them. Jenny's biggest family tradition is to come together at her grandmother's house for Thanksgiving, still cooking the same meal her great-grandmother taught her grandmother to prepare.
Andy's biggest family tradition is to gather for family reunions camping at his family's farm with cousins and other extended family. Sometimes that includes over 400 people, so there's lots of fun to be had.
We have two dogs, Licorice and Jack, and two cats, Buckie and Biscuit! Jenny has had Licorice for 15 years. She is the oldest of the bunch and is very loyal. Jack loves people and giving kisses. He is so goofy and silly! Buckie and Biscuit are very loving cats and are always following us around. They love to snuggle and be petted.
Our Home
Our three-bedroom home is located on two acres in a rural part of a larger city. We often see deer, hawks, and rabbits outside our windows. Our neighbors actually helped build the house when they were kids and we love hearing stories of how they were kids playing and celebrating family together; we hope to do all that here too. Our neighborhood is spread out because everyone has larger properties, but everyone is caring and watchful for each other.
There are endless activities near us including multiple museums, hiking trails, parks, playgrounds, lakes, and community pools. The biggest benefits of where we live is that our house is located in a quiet, peaceful place where we can just enjoy being outside, and in a short drive we can be almost anywhere. We can always find new adventures to be had or revisit places we've enjoyed.
Just a Few of Our Traditions
• Pizza and movie Friday! We like to get a couple of pizzas, make some popcorn, and draw out of the hat who picks the movie.
• Camping! We like to go on camping trips a few times every year, typically in the summer months. We hardly ever return to the same campground.
• Game night! We like to have weekend game nights where we all sit down at the table and laugh together.
• Future tradition….holiday traditions! We can't wait to combine the traditions we had growing up and create new ones too.
Raising A Little One
We believe in cultivating a place for a child to be independent and explore, while also having structure and responsibility. Jenny, through her experience as a teacher, has an amazing understanding of child-to-adult development. Education can come in many forms, including the traditional classroom learning, activity-based learning, and learning through observation. We believe all types of education are valuable as each person learns differently.
We will also teach your child to…
• Care for others and be courteous.
• Spend time outdoors to play and learn.
• Be a problem solver and look for the answers to questions.
• Be responsible and follow through with what they commit to.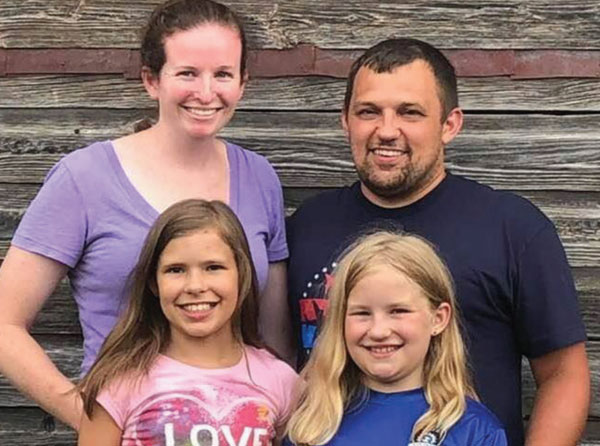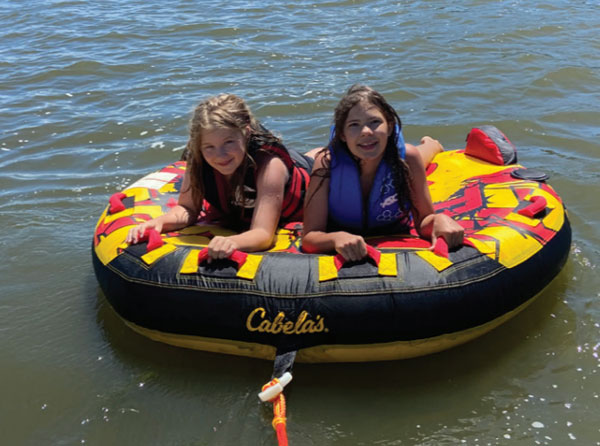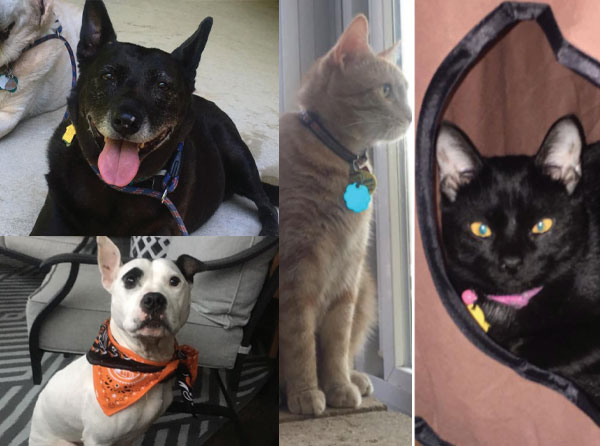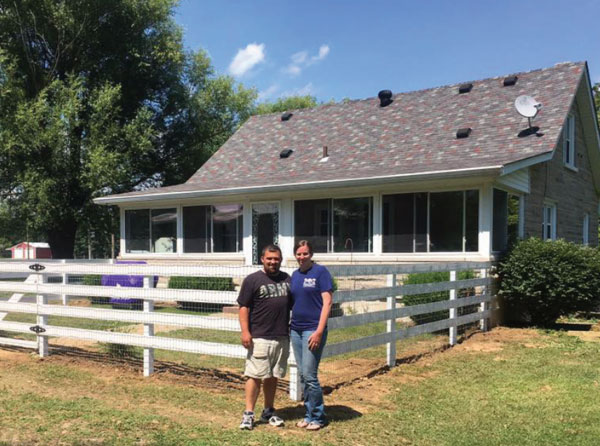 We appreciate the time you have taken to get to know our family and what life would be like with us. We promise to always choose your child first. We hope to raise your child to have the same strength, courage, and love you have. Your child will always feel loved, valued, and safe in our home. In the moments we aren't perfect, we promise to always learn and do better.
We want you to know that we can have a beautiful, amazing relationship with you too, if this is your desire. We are ready to take on the responsibility of being parents and are ready to dedicate our lives to your child.
With love,
Andy and Jenny