Introduction
Hi! My Name is Jennifer and it is so nice to meet you! Thank you so much for taking the time to read my book and for considering me to be the proud, loving parent to your child. Even though I can't begin to imagine what you are going through right now, I want you to know how much respect and admiration I have for you.

I know you must have a lot of questions, and more than anything I want you to feel comfortable with your decision and so I will do my best to answer them all, as best as I can. I hope this book will show you how much love, warmth and laughter I have to share with your baby who will make my family complete.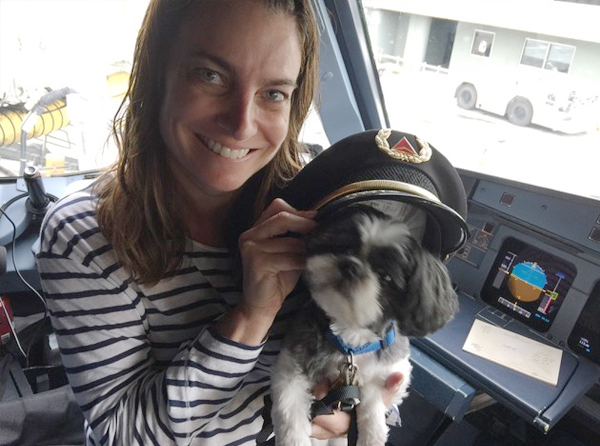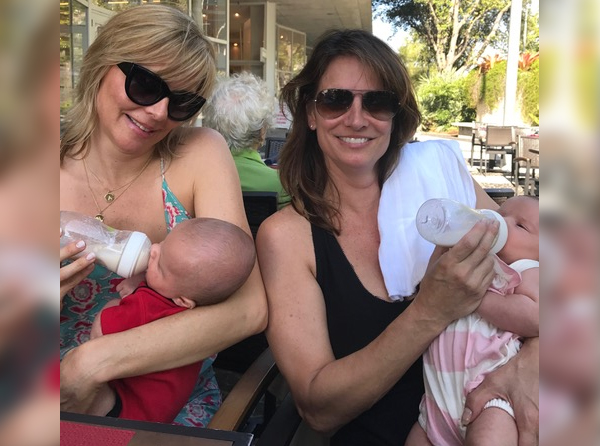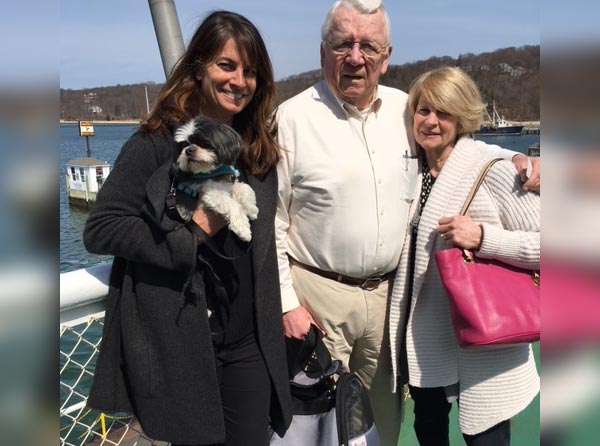 Starting My Own Family
In the coming pages of this book, I am excited to introduce you to my family and the village that will be there to help me raise and love a child. But first I want to tell you a bit more about me and what my dreams are for raising your baby.

I work in the financial industry and enjoy my job very much. I am at a point in my career where I have a lot of flexibility with my time which will allow me to always be available. I decided to adopt a child alone because I know that I have an amazing situation and the people I love are so supportive of my decision. I have so much love to share and want to show and share the world with a child.

Without a doubt, your baby will be raised in a home with unlimited amounts of unconditional love. I dream about living a life together filled with exploring and adventure but also with learning through education. Just as my parents did for me, I want to make sure your child has endless opportunities to figure out what he/she likes and encourage him/her to always try new things, and know that my support is unwavering, always.

I want to raise your child to know values and morals and know that people's differences are what make our world go round. And I know I've said it already but the most important thing I want you to know is that your baby will be loved, unconditionally and will be given every opportunity to live his/her dreams.

Your baby will grow up knowing that our family was built from love – yours and mine together.
All About Me
The people in my life would describe me as deeply caring, a loyal friend, authentic (to the point that some might mistake my honesty for bluntness!), and very outgoing (my friends call me Extreme!). But I also have a quieter side and I can be shy at times which sometimes I wonder if that is why I havent found the perfect man yet. I am also very determined to do my best at whatever I set out to do, be it work or personal. One of my oldest friends shared with me that he has no doubt that I will make an amazing mother one day because of how loving, committed and determined I am. I took that as one of the biggest compliments I have ever heard!

I was born and raised in Connecticut along with two older brothers who still live there today. I grew up surrounded by a big extended family including my Italian grandparents (my Dads's side is Italian!) where I am lucky to have many close family and friends nearby. I went to college in Boston (I studied Psychology at Boston U with a minor in Art History).

During my last year in college, I actually studied abroad in Italy for a semester. Being half Italian and growing up with my Italian grandparents being such a huge part of my upbringing, studying in Italy was always something I wanted to do. It was an amazing experience!

Throughout the years, I had worked part time in restaurants (in Miami and New York City) and really loved a lot about that work. Sure, it was high energy and fast paced (to say the least!) but getting to be busy and meet all different kinds of people on a daily basis was pretty interesting!

During my time in Miami, I met someone who introduced me to the field of Finance. I really did stumble across this kind of work but I have been doing it ever since. I had finally found the work that I love but what I really wanted was to be closer to my family, including my Mom. So I moved to New York City where I run a team of financial advisers. I love my job but I also love how much flexibility I get with it! I am grateful for my work but time at home with a baby is what is most important to me now.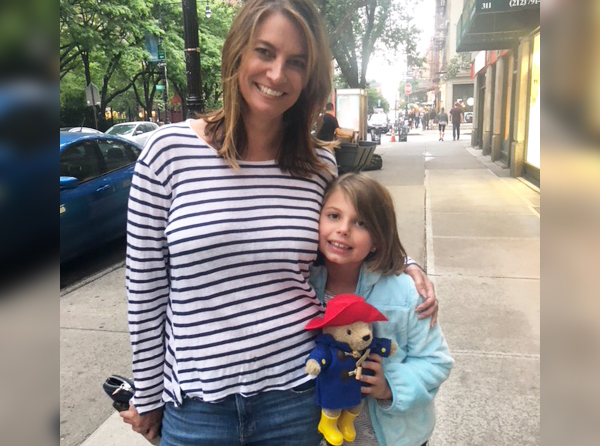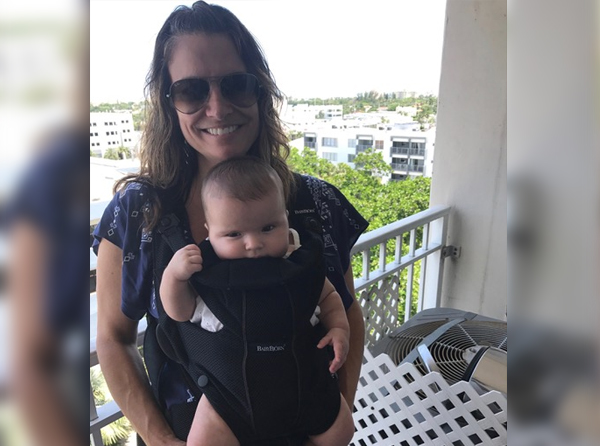 Travel
So, I have already admitted to being a total foodie. And I also love to travel. There is something really amazing about seeing different places and experiencing different cultures. This is a passion of mine which I can't wait to share with a child one day.

When I lived in Italy during a semester in college, I took advantage of how close I was to other countries. One of my favorite European cities by far is Paris. I have also spent time in Thailand, Bali and India.

One of my favorite trips of all time was a pizza tour I went on with friends a few years ago. What started it all was a little restaurant in New York City called Di Fara's Pizza which was voted the #2 pizza restaurant in the USA. The #1 rated restaurant is in Phoenix. And well, I guess you could say that I just had to put the two pizzas to the test! I flew to Phoenix and for what its worth, the pizza made by the old man in Brooklyn who is rated #2 is the best!
Where I Live
After having lived in a few different places, I am now back in New York City where I plan to stay permanently. Not only is NYC an incredible place to live with so much to offer but most importantly, it keeps me close to my family and friends. I look forward to seeing his/her excitement watching the penguins at Central Park Zoo, spending afternoons at the Planetarium, and seeing his/her face the first time we go to see the Lion King on Broadway.

And I live in a great neighborhood with playgrounds, parks, some top schools with many children nearby to play with!
Meet Tinka
Meet Tinka. She is my 7.5 year old shih-tzu she and loves children. She is friendly, gentle and is always up for a good cuddle. I know she will be an amazing family pet, when the baby arrives.

My Village
I'm a person who holds family close to my heart at all times. I am very blessed with a lot of wonderful friendships and even though I'm not married, I feel that my life is filled with an amazing amount of love and support. I believe deeply in family and am very close to all of my family, most importantly, my amazing mother. While no family is drama free (at least I don't think that exists!), I have always felt very loved and cherish my family who are close to my heart every day.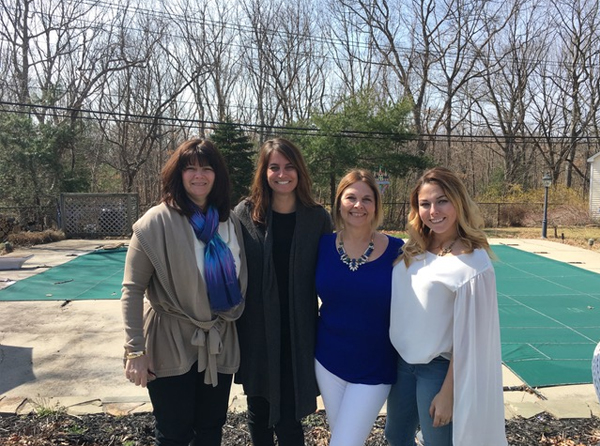 Thank you again for taking the time to get to know me. I want you to know that through your incredibly courageous decision, you are also giving me (and my family!) the greatest gift, one which there are really no words for. Giving me the opportunity to love a baby and raise a family is a dream you are making come true. I always try to appreciate life and all of the goodness that I have been able to have and the things I have achieved and getting to share this all with a child is like the missing piece to the puzzle of my life. I am a stable, responsible, secure, and healthy person who has so much love to give to a child. I plan to give a child every opportunity available to them to be and do whatever their dreams desire. It is my life's goal. I have a beautiful home filled with love, joy and faith, a beautiful family and friends that will love and support me and your child through anything that we may need them for.

I thank you for taking the time today and if you choose me, I will thank you every time I see the gift that you have given to me.


With love,
Jennifer