Introduction
HELLO , and THANK YOU for reading my profile and considering me as an adoptive parent for your child. I think what you are doing is amazing! It is without a doubt the most SELFLESS , LOVING and BRAVE thing a person can do.
Ever since I can remember, I've wanted to be a mom. It's who I am and what I was born to do. While I've enjoyed the life I've created for myself I know there is something missing and that something is a child. I have so much love in my heart and laughter in my soul that I can't wait to share this with my child. I'm ready for this next chapter in life and I'm excited to be pursuing it through adoption.
IF I'M fortunate enough TO BE A MOM, I will spend my life making sure my child knows how loved they are not only by me, their adoptive mother, but also by the mother who gave birth to them.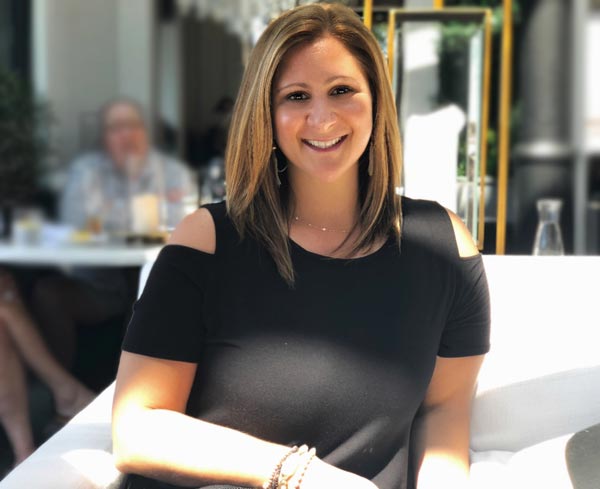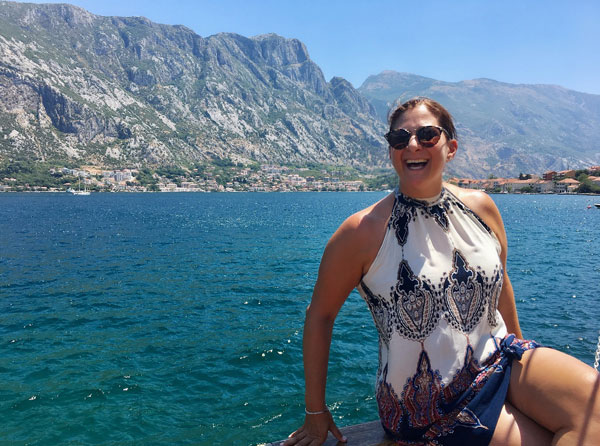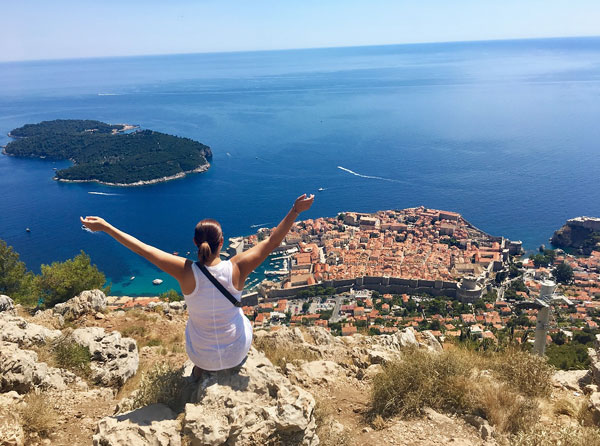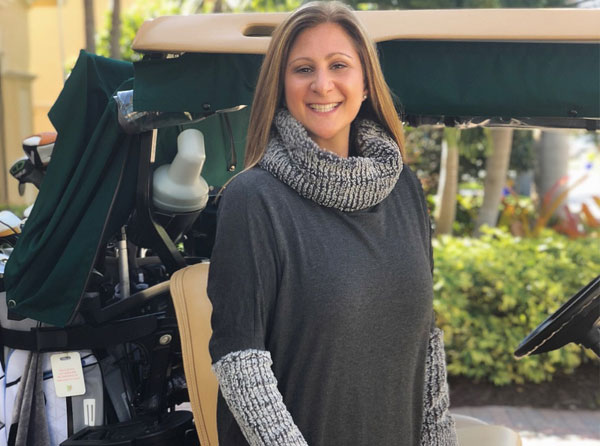 About Me
I have an A DV E N T U R O U S SPIRIT and I love to live life…. my way! Unconventional is probably a good word to describe me…. which I guess is kind of obvious since I'm a 44 year old single woman trying to adopt a child! I just don't believe in doing things the way I'm "supposed to" but rather prefer to do them the way I think they should be done.
I'm very SOCIAL and I love to be around people. My house has an open-door policy and will continue that way when I have a child. This is how I was raised. My friends were always welcome at my house after school, for family dinner or sleepovers on the weekend. Family dinners were extremely important growing up and that's a tradition I plan to continue with my child. Communication is essential and I think the best time to talk is over a home cooked meal with no electronics in sight.
I've been FORTUNATE TO TRAVEL to some amazing places for both work and pleasure. These experiences have taught me a great deal about acceptance of other cultures and people from different backgrounds. My desire to see the world started while in college when I spent six months studying in Spain and one month backpacking around Europe. This was a defining time in my life because it made me realize what an exciting world there is to see. It also gave me a sense of independence and the confidence to know that I could accomplish anything I put my mind to. Travel is definitely something I will expose my child to and I can't wait to bring them along on my next journey.
Interests & Hobbies
PLAY GOLF – I love this sport and cannot wait to teach my child how to play. Although, as the prominent male role models in my child's life, my father and brother will probably step in and add their two cents on how the game should be played!
COOK – I love to experiment with new dishes/flavors from around the world. Whenever I visit a new country I bring a cookbook home with me so I can re-create some of my favorite dishes. I'm half Italian and I'm pretty sure I learned how to make sauce before I learned how to walk! My mom (Nana) and I will teach my child how to do this together.
PHILANTHROPY – I am passionate about raising money for charities, especially for Breast Cancer Awareness. I organize an annual golf tournament called "Play for Pink."
Anything near the OCEAN – spending time at the beach or on a boat.
EXERCISE – anything from running, biking and working out at the gym to paddle tennis, squash and boot camp class. I love it all!
I graduated from V I L L A N O VA UNIVERSITY and still love watching the Men's basketball team.
THE ARTS – I'm not big on museums but I love going to the theater to see plays and musicals.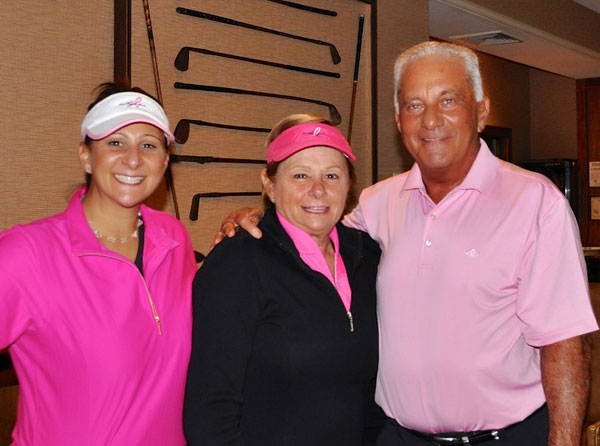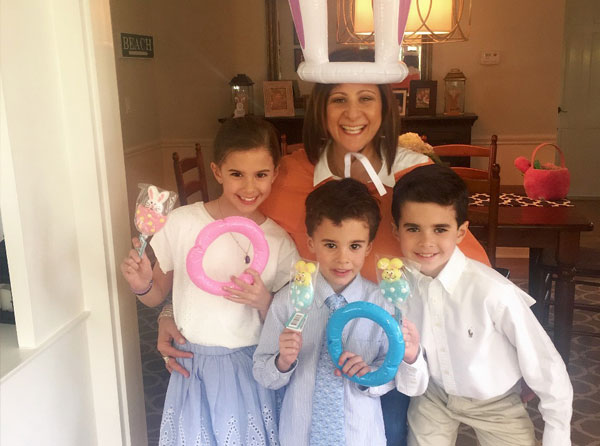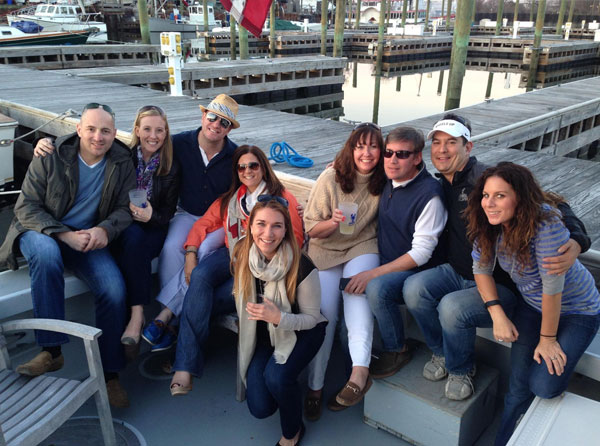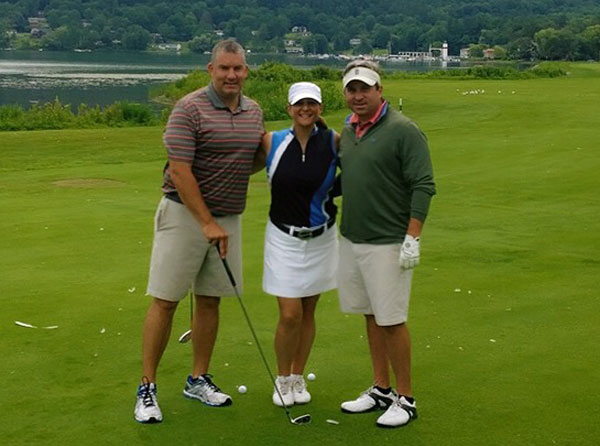 My Community
I live on a residential street in a coastal town in Connecticut, 35 miles north of New York City.
My neighborhood is filled with families and there are always children playing in the streets. Halloween on my block is a huge event. I think I gave away 200 pieces of candy this year! My house is around the corner from the elementary school that my child will attend. Not only is it a great school, but it has a really awesome playground!
My house is a few miles away from the beach, and that is truly my happy place. There's a great path that goes around the point where I love to go walking, running and biking. The sound of seagull's flying overhead and just being near the water is so calming and makes me feel at home. I can't wait to bring my child here to teach them how to swim, build sand castles, fly kites and ride a bike. There is nothing better than spending the day at the beach, followed by a BBQ or a lobster boil.
My town has a beautiful library with weekly children's events where I know I will spend endless hours with my child. I'm an avid reader and will encourage my child to find a
love for books too. At home, I love to do crossword puzzles while sitting in my grandmother's chair and listening to Pandora in the background. I love music and it's always playing in my house. My current favorite band is Imagine Dragons…but my all-time favorite will always be Bon Jovi.
My Family and Traditions
I'm incredibly fortunate to have family who are friends and friends who are family. I'm very close with my parents and enjoy spending time with them. We live in the same town and I know they will be there to help with my child at a moment's notice. My brother, sister-in-law and their 3 children also live near by and are a constant in my life. We are a tight-knit family and everyone is excited to welcome a new baby.
My friends are also extremely important to me and will play an important role in my child's life. They can't wait to go on this journey with me so my child will have a countless number of "Aunts" and "Uncles" always looking out.
My niece and nephews are a huge part of my life. I attend as many of their events as possible…communions, school plays, sporting events. We have a tradition where every year for their birthday they get a special day out with "Aunt Jen". One full day, sometimes including a sleepover, where they get to pick whatever adventure they want to go on and it's all about them!
I take an annual trip to Raleigh, NC to visit my childhood bestfriend and her family. We've been friends since nursery school and she's basically my sister so her daughters are my nieces.
Baking "Grandma Cookies" with my niece and nephews. The recipe came from my great grandmother and has been passed down for generations. The cookies are only made at Christmas time and right now the responsibility lies with me…until someone in the next generation is old enough to use the oven on their own, and then they are in charge of making the cookies!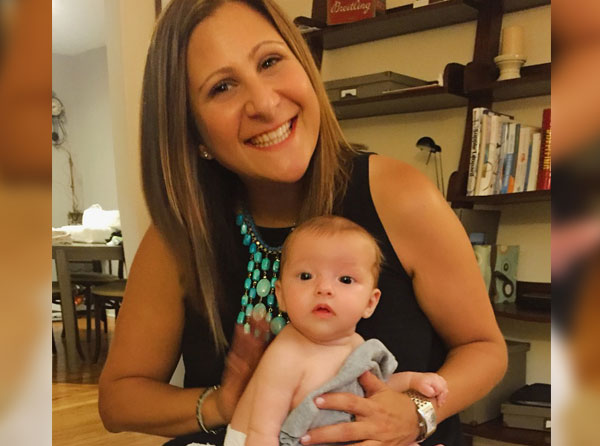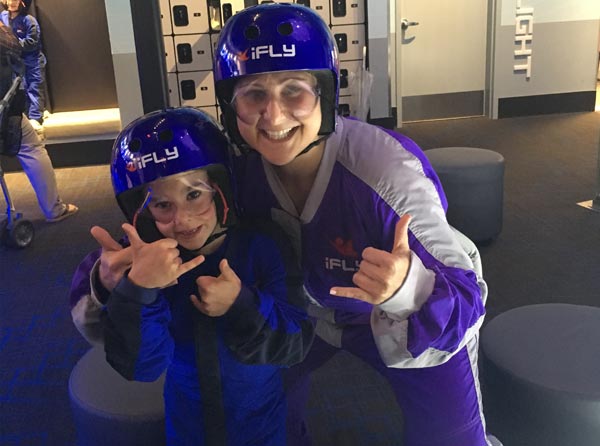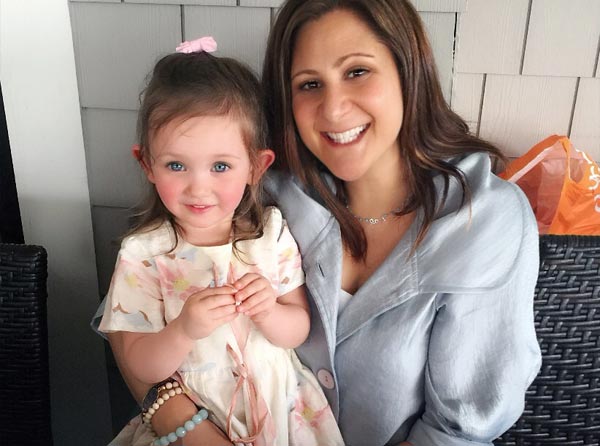 My Favorites
ACTOR – George Clooney
CHILDHOOD ACTIVITY – Playing basketball
CHILDREN'S BOOK – Scuffy The Tugboat
DESSERT – Mango sorbet
DREAM JOB – Actress
GAME – Cards Against Humanity
HOLIDAY – Christmas Eve
MOVIE – The Holiday
VACATION SPOT – New Zealand – I haven't been yet but it's next on my bucket list
SPORTS TEAM – New York Giants
PLACE TO TAKE A CHILD – Lego Land
Career/Occupation
I'm passionate about my job and love what I do!
I own a company that imports concentrated fruit juice from all over the world. My company was started by my father in 1983 and I took it over from him in 2015. My father worked very hard to start this business and I'm so proud to have the opportunity to continue his legacy. Owning my own business allows me the freedom and flexibility to set my own hours and work from home, when needed. This will be especially helpful when I have a little one to raise!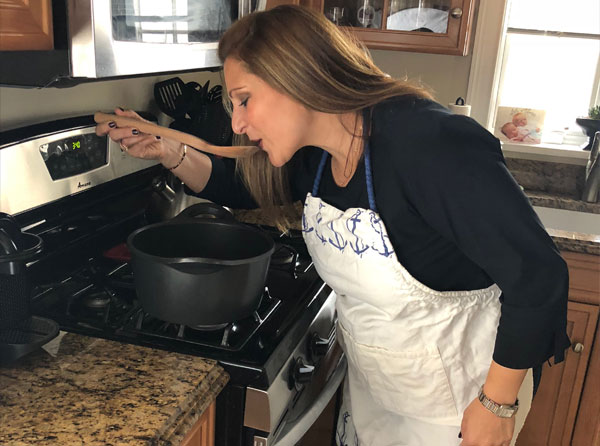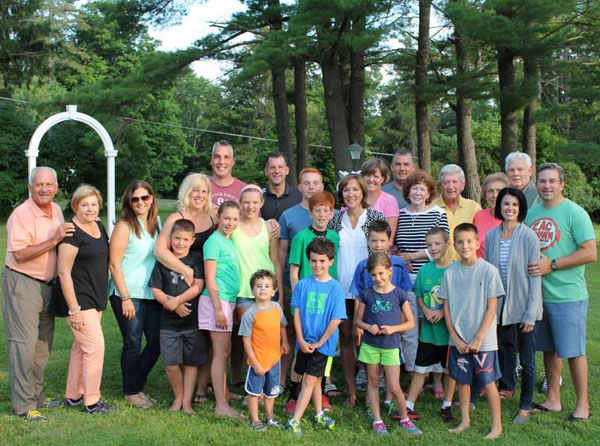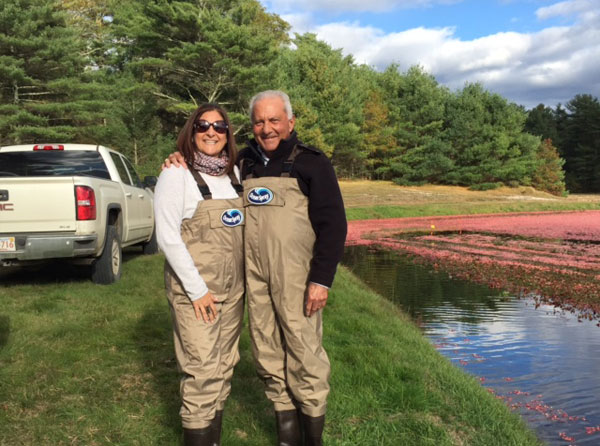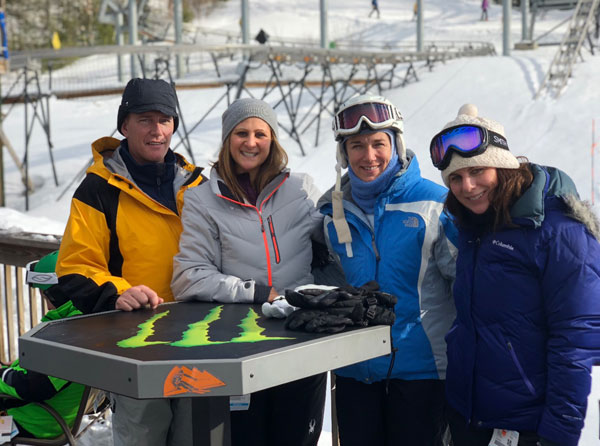 Thank you for taking an interest in my story. I would love a chance to get to know yours. If something I wrote connected with you or you'd like an opportunity to know more about me, please feel free to reach out. Whatever you decide, I wish you the best and may you find peace in your journey.
If you choose me to raise your child, I can promise that I will raise a child in a safe community and a nurturing home filled with love and laughter. I will stress the importance of education, but will support my child's decision to be whatever they want in life. I will teach them to be a respectful, kind, moral and decent human being. I will be an engaged and caring parent, but I will allow my child to fail so they can learn how to succeed. I will pass along my lust for life and encourage them to go out and see the world. But I will remind them to always come home because your family is what's most important in life.
With love,
Jennifer