Introduction
Thank you for taking the time to read our story. Our names are Heather and Michael and we are excited to share our life with you. We can only imagine how difficult this choice is for you and we admire the decision you have before you. We're extremely honored to share this experience and we hope this page depicts the life, love, and care we are ready to share with a child. We have an incredible family ready to welcome a child with open arms and we are truly looking forward for this day to come.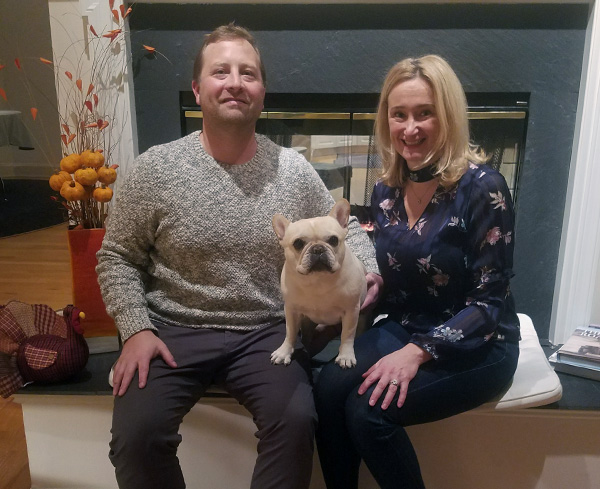 About Us
Our story begins in 2010 on snowy February Day in Manhattan. Before heading over to attend the Fresh Air Fundraiser, Michael stopped for a bite to eat at his favorite local restaurant, Nelson Blue. Heather happened to be having dinner at the same restaurant celebrating her friend's birthday. By chance, we met, and very soon after, fell in love. By June of that year, we grew our family by 1, bringing Stella home, a French Bulldog who will be 10 in April 2020. Stella loves children and they adore her!
We were married on the Amalfi Coast, Italy on May 19th 2012. We celebrated for 4 days with 110 of our closest family and friends from around the world. We value our relationships with relatives and friends immensely and they wanted to make sure our wedding was a magical experience for all. It was a day we will never forget.
Our Life
Since we have been together, we've lived in the New York/NJ area. First, we lived in Heather's studio apartment in Manhattan for 2 years until making the move to Brooklyn, where we lived for 5-6 years in a brownstone. In February of 2018, we moved into a town home on the New Jersey side across from Manhattan. We absolutely love living here. There is plenty of space, easy ferry access to Manhattan, and we are close to our vacation cabin in Pennsylvania where we enjoy spending time outside in the country on the weekends. We joke that we treat every weekend as a "vacation" because we take advantage of extra days to travel, have excursions, visit friends and family, etc. We both work extremely hard in our careers, but we maintain a flexible work/life balance. When we welcome a child into our family, we plan to lessen our time at work so we can enjoy more time as a family.
We strongly believe in a stable lifestyle, both socially and financially. We also believe in trying new things and bringing new experiences to life. Travel, food, expanding friendships, and new adventures. We take full advantage of the precious time given to us and we live life to the fullest. From skiing in the Alps to paddle boarding in Hawaii, we absolutely cannot wait to share these amazing experiences with a child.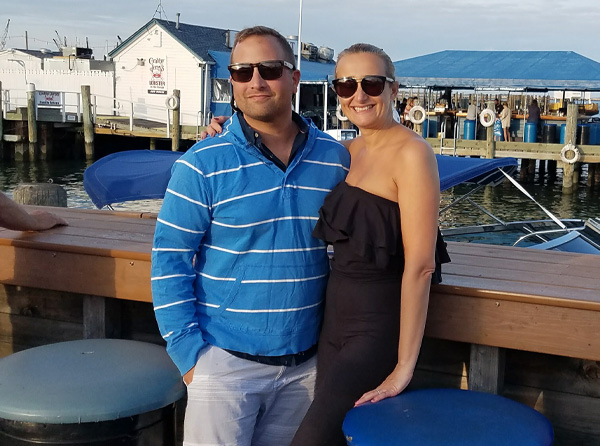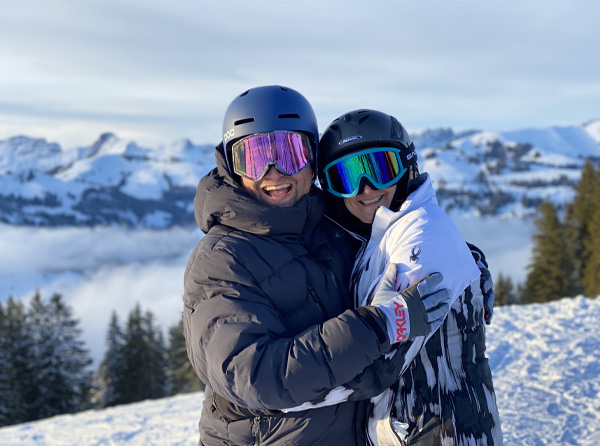 Our Family
Michael's Family
Michael is of Swiss descent. He moved to the USA in 1979 with his parents and sister, whom all still reside in USA and are America citizens. They remain close with their Swiss roots but all are Americanized. We travel back to the Alps as a family to celebrate Christmas, enjoy a Spring ski trip, or a summer hiking holiday. Michael parents reside in New Jersey while Michael's sister lives with her husband and two children in Maryland. They are all very close and spend most major holidays together.
Heather's Family

Heather is very close with her mother and her extended family, who reside in the New York area (father's side) and Liverpool, UK (mother's side). Heather's mother lives in Florida during the winters and in Pennsylvania through Spring and Fall. Heather's father passed away when she was two but is still very close with his side of the family, including her uncle, aunt, and cousins. We visit Liverpool, UK about once per year to visit the extended family and many come to visit and stay with us here in the States.
Since the day we met, we've been surrounded by friends and family with children. We're both Godparents to multiple children in our lives. We absolutely love the energy, imagination, laughter, and joy they bring and could not imagine our lives without them.
All of our family and friends support our decision to adopt and they look forward to welcoming a child into the family.
Stella

Stella became a part of our lives 6 months into our relationship. She is absolutely our 4 legged pride and joy. Now nearly 10, Stella is included in just about everything we do. She can't wait to have a brother or sister to share in her adventures.
Our Home
We live in a three-level town house in New Jersey. Our community is diverse and multi-cultural and only an 8-minute ferry ride to Manhattan. Our private community has 3 pools, playgrounds and hosts multiple children's events, including a Halloween parade, Christmas parade with Santa, movie nights in the pool, Easter egg hunt, and more.
Holidays and Traditions
We spend all major holidays with our family. We've made a tradition of celebrating Easter in Maryland at Michael's sister's house, enjoying a massive Easter egg hunt with our niece and nephew followed by a long stroll through the tulip gardens outside of Baltimore. Thanksgiving and Christmas are alternated each year with each side of the family. For Christmas, we travel to Europe every other year to visit Heather's family in the United Kingdom and Michael's extended family in Switzerland. The other years are celebrated with Heather's family in Brooklyn where Heather's cousin hosts a traditional Italian Christmas eve dinner for the entire family. We've also made a tradition of celebrating Labor Day weekend and saying goodbye to summer out on the North Fork, Long Island, with our friends and their children. We hope that next year we will attend these events as a family of three (four with Stella).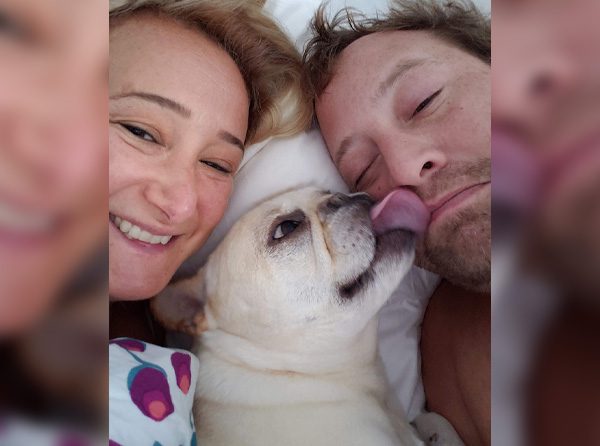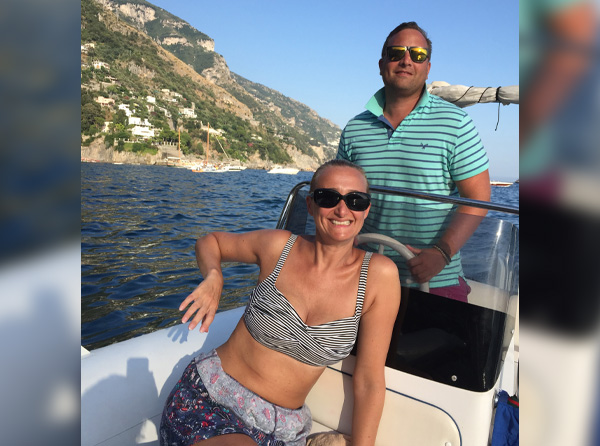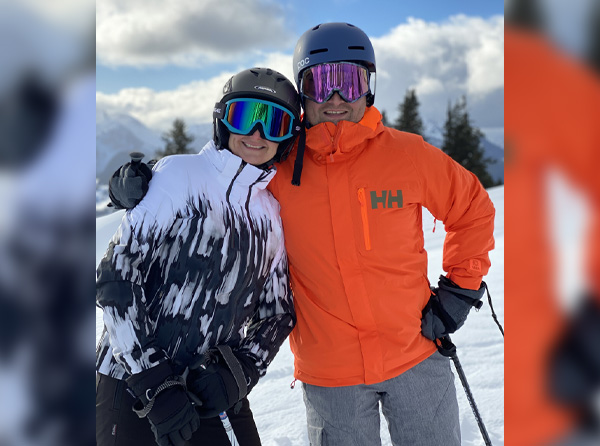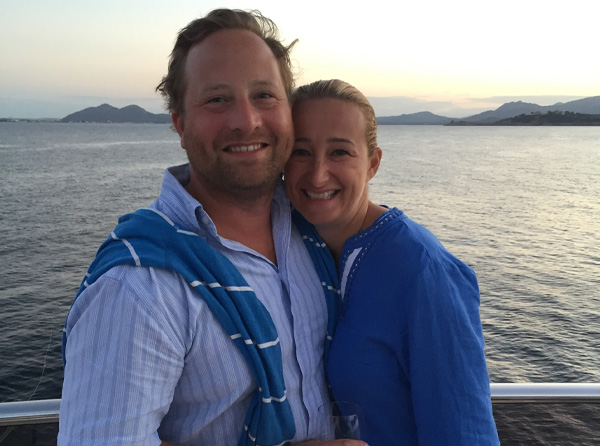 Michael & Heather
Heather Through Michael's Eyes
When people ask me to describe Heather I always think back to the days when we first began dating. The attributes which stood out to me when we first met continue to be her best qualities: caring, loving, smart, energetic, and most of all, selfless. Over the past 10 years since we've been together, it's amazing how many lives she's touched. Her positive energy is contagious – always inspiring people around her to be at their best.
Another quality I love about Heather is her honesty. Never one to hide behind the truth, Heather will provide her perspective in order to deliver a positive outcome in any situation. So many people in our lives have come to count on Heather as a source of friendship, leadership, and inspiration I couldn't imagine a better partner to welcome and guide a child in this world.
Heather loves to travel, she loves the summer, and she loves spending time with her friends and family. I know she will be a wonderful mother.
Michael Through Heather's Eyes
Michael is the single best thing to ever happen to me! He has the biggest heart and genuinely cares about those around him. When I first Michael I knew there was no other person in the world for me. He checked off everything on my list that I wanted in a husband and best friend. He is honest, caring, smart, funny, has a tremendous sense of family values, and looks at the world as a place full of possibilities. Michael was positively born to be a father. He has a way with children unlike anyone I know. He loves spending time with all of our nieces, nephews and friend's children. I have no doubt in my mind that our child will be guaranteed the best life possible with Michael as a father.
Michael loves skiing, playing hockey, cooking, traveling, spending time with friends….and football!
Our Promise to You
We always dreamed of having a family. After learning we were unable to conceive, we knew we would build our family through adoption.
By trusting your child in our care, we promise to provide unconditional love, nurturing, and security. We promise to provide everything at our disposal to ensuring a happy, safe, and stable upbringing. We promise to provide guidance and teachings to ensure success later in life and we will always be a source of support.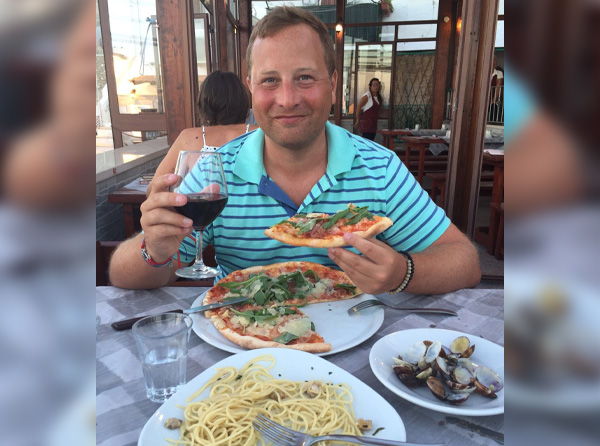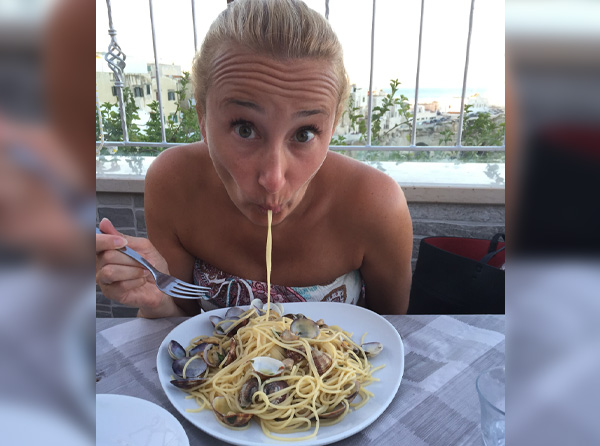 Thank you for taking the time to get to know us. We have so much love to give and are excited to grow our family through adoption. We hope to have the opportunity to share more about our lives and learn about you and your dreams in the process.
Adoption is a true gift. Thank you for considering us.
With love,
Heather and Michael