Introduction
Hello, thank you for taking the time to get to know a little about me. My name is Danielle. Becoming a parent is something I've always dreamed about and in 2017 that dream came true through adoption when I was matched with my son Cole. I am so excited to expand our family once again by adoption.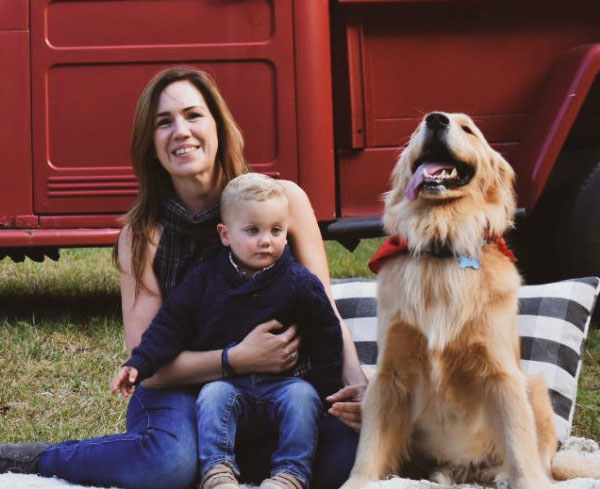 Cole and I live in New Jersey with our dog Crosby. I'm a huge dog lover! Although I have traveled all over, I still live in the area I was born and raised, as does my immediate family. We are fortunate to have an amazing family and core group of friends that have been my backbone when I was on my path to find Cole. My support system is deep and strong, so I'm not sure who is more excited for this new journey!
My established career enables me to be able to support myself and my family. My current firm allows me to work from home and I'm able to spend quality time with my son.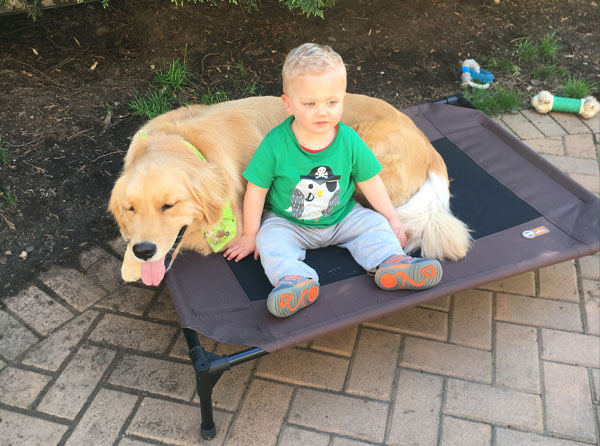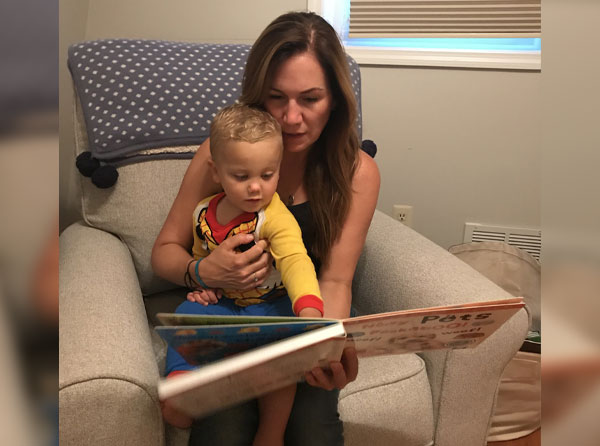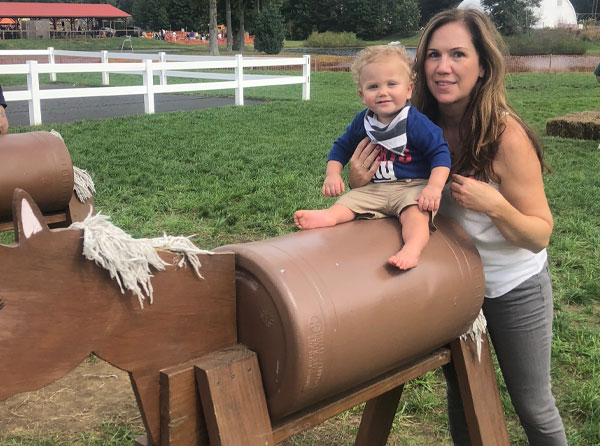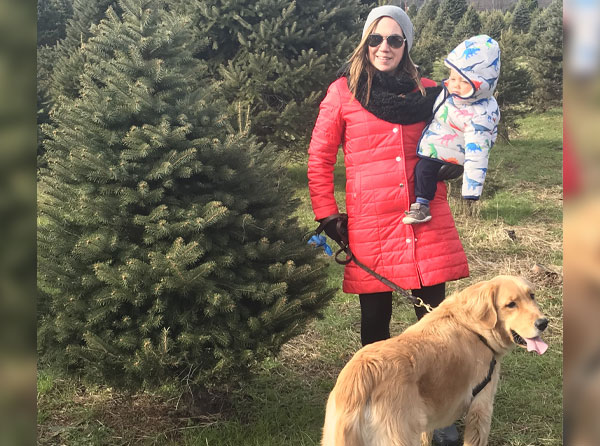 My Family
My son Cole is 2 years old and the light of my life.
We have an open adoption and I meet with his birth Mom twice a year. We exchange emails more frequently and we have a relationship that I am truly grateful for and very proud of. I am the oldest of two and I'm lucky to be very close with my family. My brother and I were raised in New Jersey and we both still live there, where he and my sister-in-law are raising their own family. My mother and brother live about 10 miles from me and my father lives in the same town I do. We have family dinners regularly. It's a nice tradition and one of my favorite things to do together. I couldn't ask for a more supportive group. They were a part of the process as best they could with Cole, and they can't wait to welcome the next member of the family.
My Life
I'm the proud Mom to my son Cole. It's truly been the greatest honor of my life to be his Mother. I'm also a proud Aunt of two and Godmother to four! I live close to my brother and his family and we regularly have outings and sleepovers. Weekends are filled with soccer, t-ball, basketball – you name it. My house is located near several parks and many bike paths, and it's become a regular part of my life to explore them. It's so relaxing and great exercise. I can't tell you how many miles I have logged in these trails over the years with the dogs. Traveling, both domestically and internationally is a great passion as well. Cole's first year he had been on a plane 14 times. I look forward to sharing these experiences with all my children.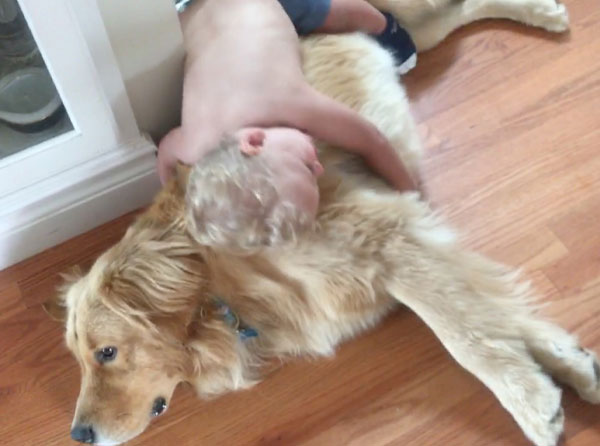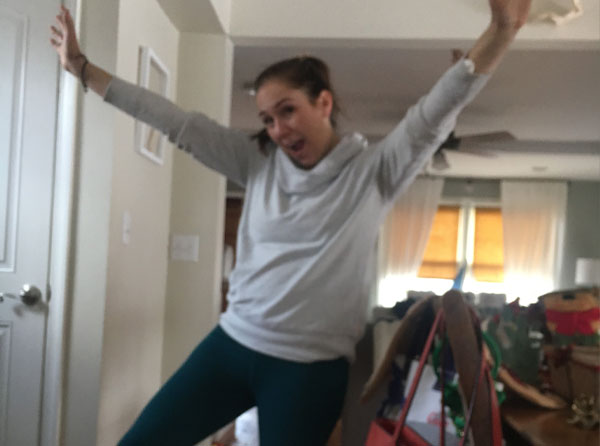 My Home
We live near the beach in New Jersey. I have lived in and owned my home for 17 years. It is a two bedroom, with plenty of room to play and grow! One of the great things about the area I live in is the trails, access to open areas and parks. There is so much that goes on here and it's truly a beautiful place to live.
Our neighborhood is friendly and safe with plenty of families with young children. Our community is diverse with great schools, libraries, parks, playgrounds, restaurants and mom and pop shops.
Interest & Hobbies
So much has changed since starting a family, but a few things about me that I would like to share with you.
Hobbies:
Running, kayaking, paddle boarding, cooking, photography, and I am a dog lover!
Fun Fact:
Let's get outside!! I run local races and have completed the NJ Half Marathon multiple times. I love to kayak, paddle board, hike & fish. I was raised by the beach, and my Dad taught me to fish & crab as a child. If I haven't mentioned – I love dogs and in the past, I have fostered dogs that are in danger of being euthanized. I take cooking and photography classes on occasion and torture family regularly with my cooking.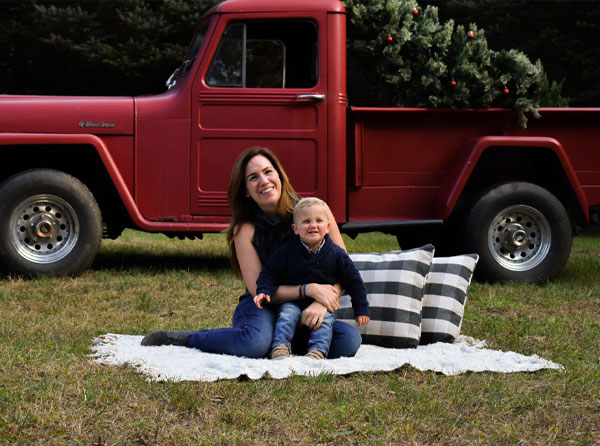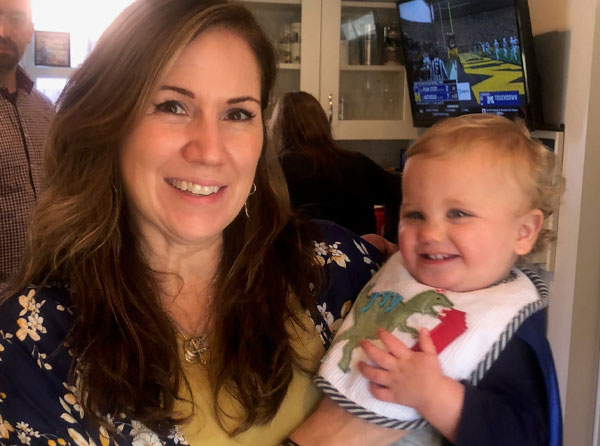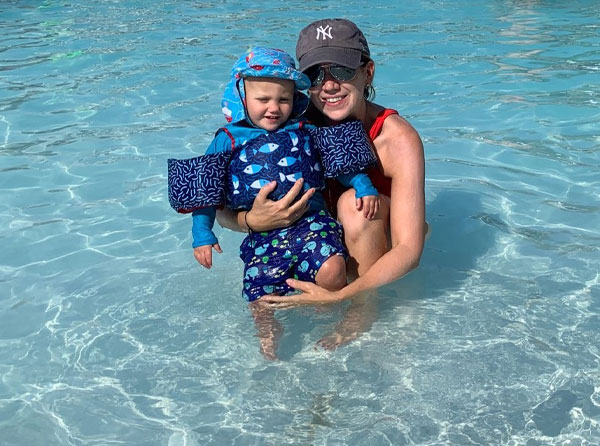 My adoption journey to find Cole was a long and bumpy one at times, but I cannot possibly presume to understand the emotional agony and heartache that you endure coming to the decision to create an adoption plan. All I can say is that although we have never met, I know you are a courageous person who possesses the strength to make such a tremendous sacrifice to ensure the well-being of your child. And I truly wish you the best on your journey.
With love,
Danielle