Introduction
Hi there! We're Alyson and Danny. We and our daughter Emmy really hope to have the chance to get to know you. Thanks for taking the time to learn a little bit about us! We're a fun and creative family of three who know that somewhere out there, there's a baby we already love with all our hearts. We cannot wait to love them in person, and to one day tell them the miraculous story of how their mother decided to entrust our family with the world's greatest gift – loving and caring for them! We are sure that this is a decision you are making out of love, and we respect your choices no matter what. As you choose what is best for you and your baby, please know that we wish you only the very best.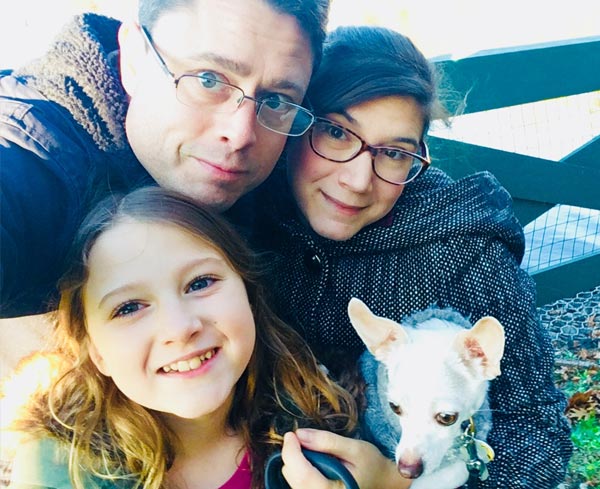 About Our Family
We are college sweethearts who married and settled in the Hudson Valley of New York, not far from where we fell in love. We have gone through some struggles in life such as infertility, but supporting each other through them has just made our bond that much stronger. To put it simply, we feel blessed every day that we truly are best friends. Today we love spending time as a family with our daughter and our friendly little dog Benjamin, who basically follows us around everywhere. We love being active, both indoors and outdoors – finding the light and beauty in whatever situation we find ourselves in.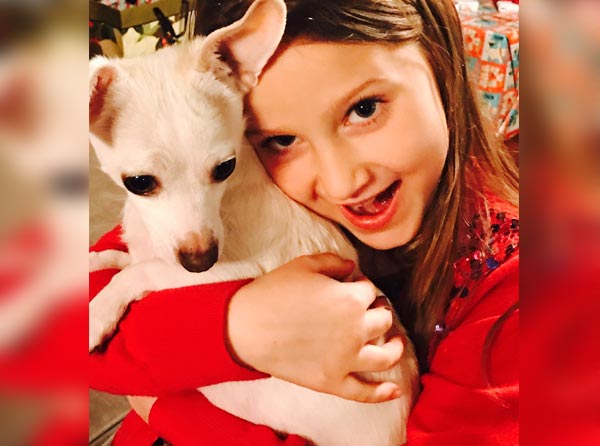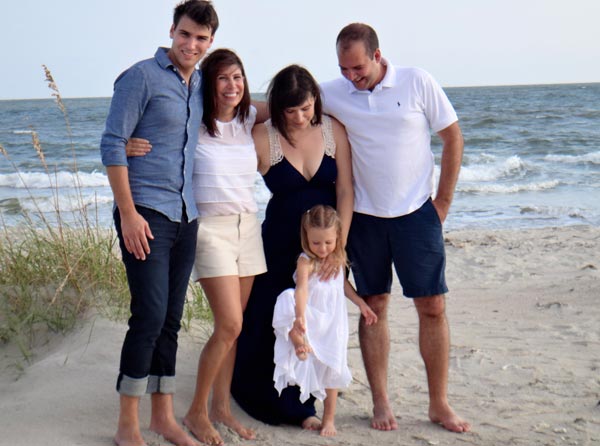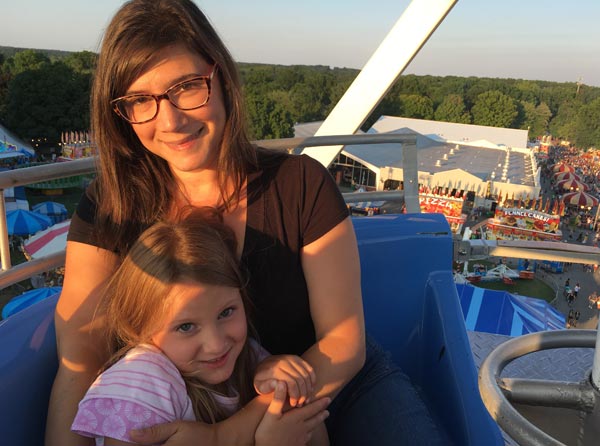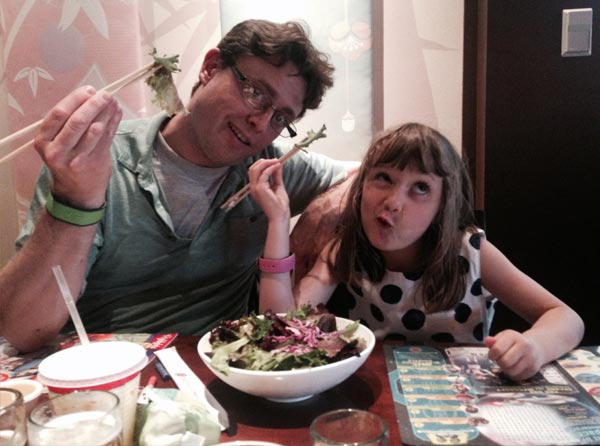 Interests/Hobbies
We love to entertain, and spend a lot of time with family and friends. Alyson is really into cooking and baking, and Danny is a wonderful grill master, sous chef and host. We are art-lovers, and both being musicians, we find melody in everyday life; on rainy days we often play and record music together. We also love to go on trips to museums, concerts, fairs and festivals. We live just a short drive from NYC and take advantage of all the cultural events that it has to offer. We love to spend time outdoors. Most of the year we like to hike and canoe along the river; in the spring and summer we catch frogs in our pond and swim in our pool, or take a drive to a local beach. Winter is so much fun once the snow sets in – Emmy is becoming a wonderful skier just like her dad, and Alyson loves to snowboard. We are part of a ski club that goes to the mountain every winter weekend. And lastly, we love to travel! Whenever we get the chance we like to get away, either to visit family or just have some fun. We go to Disney World a lot, but also take trips to places like Hawaii, New Mexico, North Carolina (the beach!), and the West Coast.
Career/Occupation
Danny works as a producer of television series for several different networks, with a focus in unscripted and documentary content. He enjoys using his creative voice to find the extraordinary stories about everyday people. He meets some pretty interesting people and makes some cool TV shows in his day to day work. Alyson has had a varied career in social work and teaching, with a focus on individuals and families with special needs. Her current classroom includes young children with severe behavioral and emotional deficits. Alyson loves caring for her "hard to reach" kids and rides out even the most difficult days with her belief that no matter what they have been through, all kids matter, and all kids deserve a chance to find their potential. Alyson would say that her primary job is mothering, and she enjoys every minute of loving and nurturing her daughter Emmy. She plans on being a stay at home mom until the new baby starts school. When Alyson returns to work, she will return to a school schedule to accommodate her children's routines.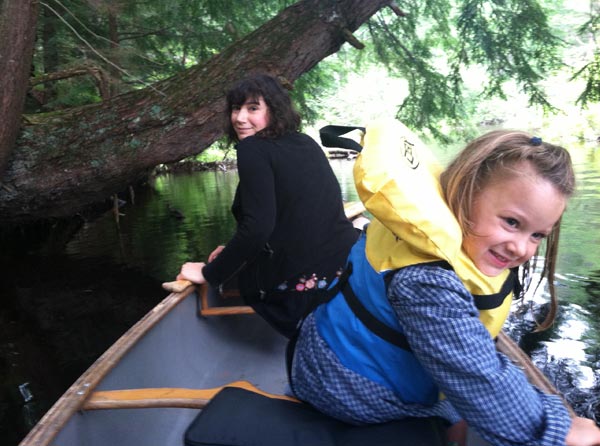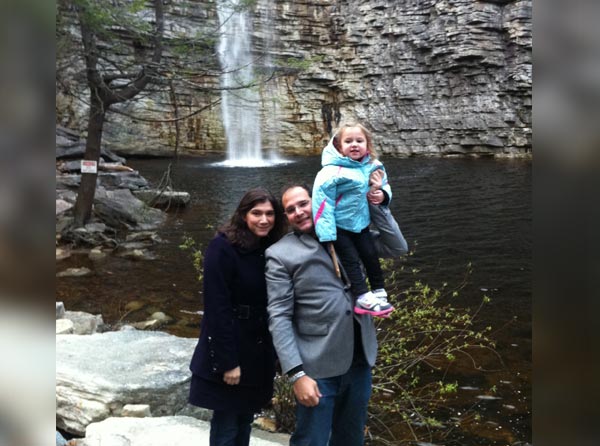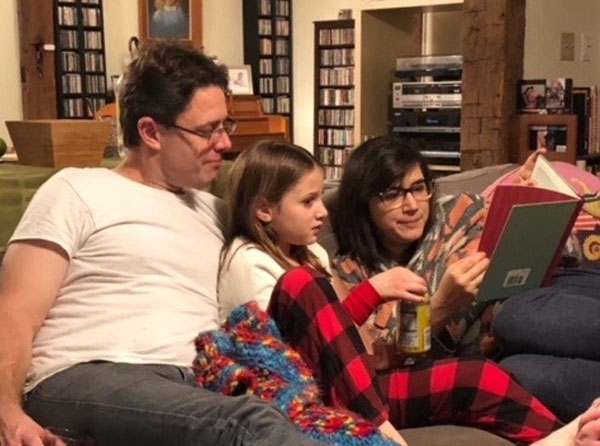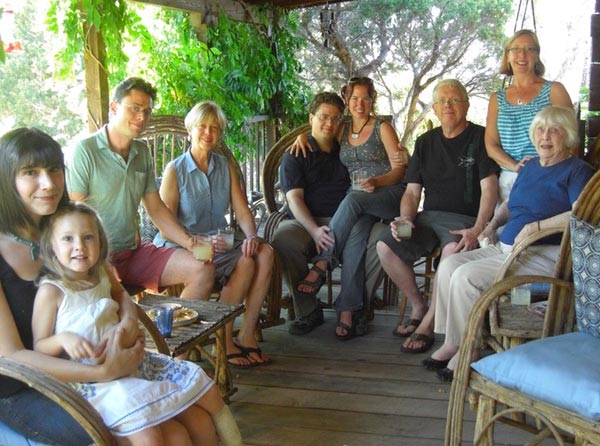 Our Community
We absolutely love living in the Hudson Valley of NY; we are nestled in the foothills of the Catskill Mountains, not far from the Hudson River. Our house is privately situated away on a wooded dead-end road (perfect for bike riding), but we still have the benefit of wonderful neighbors with lots of kids! We are a family that loves to have everyone over to our house, and often have casual gatherings and traditional holiday parties. We have a great community network of friends and family that we socialize with all the time. Our property includes kid friendly features like a great pool, a stream fed pond with a waterfall that you can cross by two little bridges, a big swing set, and beautiful woods to explore beyond our back field. We are a short ride away from town, which boasts fabulous restaurants, farmers markets, and one of the best school districts in the country. Emmy would like us to add here that our local toy and bookstore are second to none! Most importantly – our house is filled with love, and we designed all living spaces with children in mind. It is a safe and cozy place to be, filled with musical instruments and opportunities to explore and play.
Thoughts About Parenting
After all of our personal and professional experiences, the highlight of our lives has been parenting. We simply cherish watching a child grow up and explore the world! Those little moments of connection, like seeing a child reach a milestone they've been working towards… to us these are the most thrilling events in the world. We promise that your child will be brought up in a warm, loving, safe and secure home. We're so looking forward to more baby snuggles, and walks, and even (this sounds crazy I know) late night feedings. We can't wait to bond with our new baby as they join us in cuddling, reading stories and playing together. We dream about teaching Emmy what it is like to have a bond so deep and true as a sibling bond, as we can't imagine our lives without our own brothers. We can't wait to watch Emmy and her sibling grow together. To go on adventures together. To learn together, and explore together.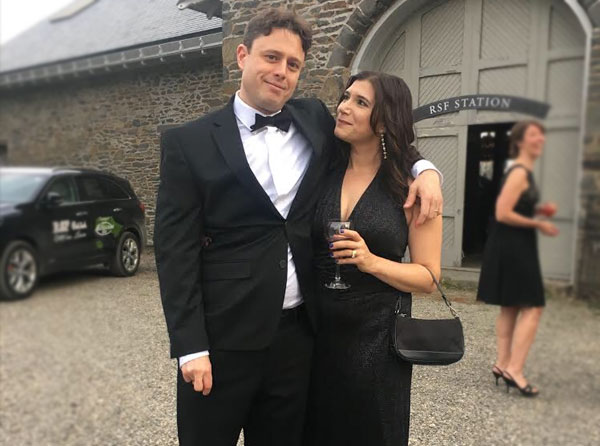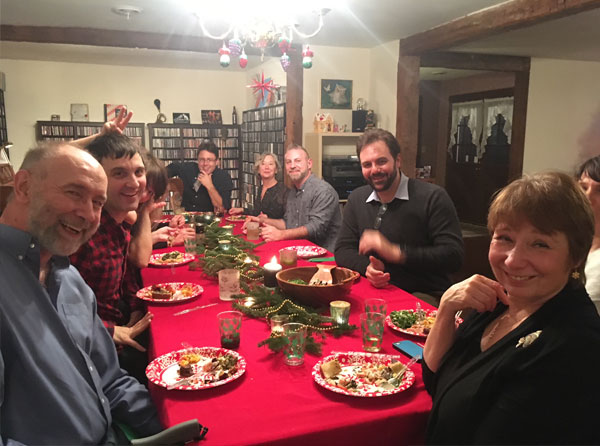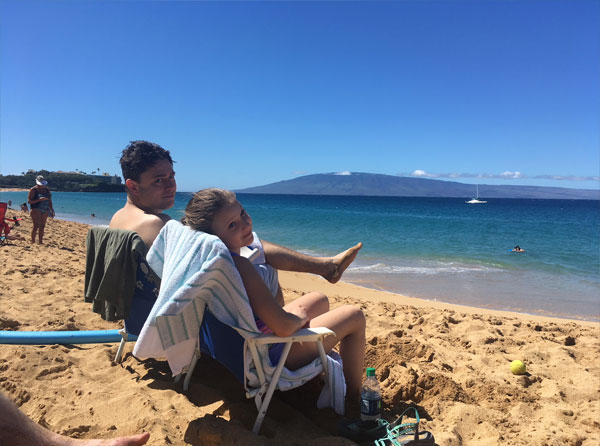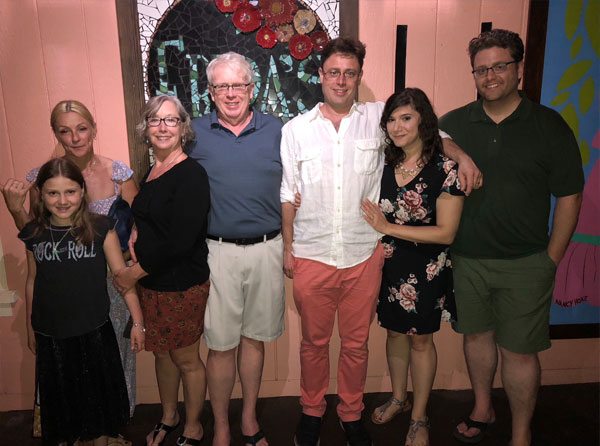 Personal Values
We believe that people are intrinsically good. We believe that caring for our neighbors is the purest expression of love, whether that be through volunteering, working to help disadvantaged members of our community, or just lending a hand to a friend when they need it. Our daughter Emmy has internalized this concept as being a "helper", and when she "helps" one of her friends when she sees they are down, or sticks up for them when they are being bullied, we could never be more proud. We think it is important to know about, celebrate, and respect other religions and cultures. We ourselves are not religious in a traditional sense, but we celebrate Christian holidays and take time to be grateful with our family and friends.
Hope for Openness
If you choose us as your adoptive family and would like an open adoption, we promise to respect your wishes. We hope to know about the dreams you hold for your future and the future of your baby. We plan to speak to your baby about the courageous choice their mother made for them, how incredibly grateful we are for this miraculous connection, and about how we loved them and their mother from the start. We would like to be as supportive and encouraging of you as you feel comfortable. Words could never describe the gratitude we have for the gift you're considering giving our family, and we will instill this gratitude in the hearts of our children.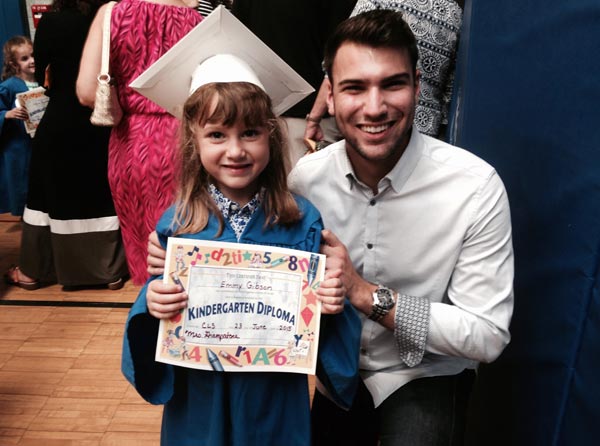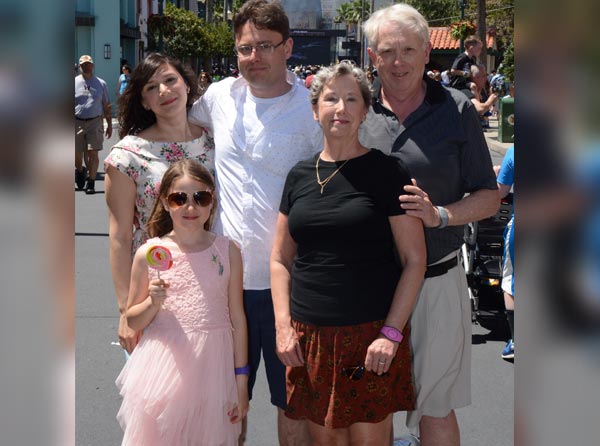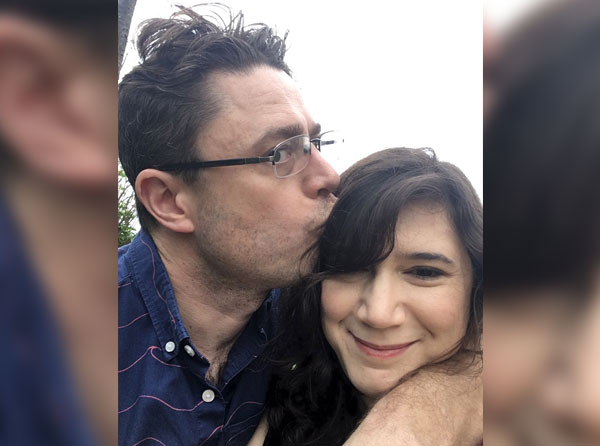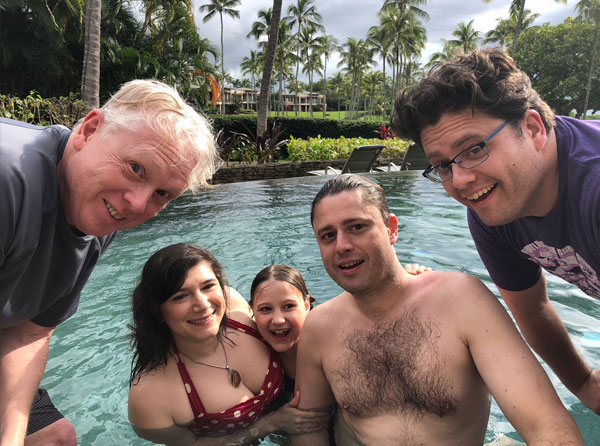 We really can't imagine what you're going through right now. The decision you're about to make is a brave one, and not taken lightly. We'd like to take a moment to let you know that we support you. That we are blown away by your bravery; that we truly respect and admire the choice you are making. We'd like to be there for you in any way we can. We would like you to know, that wherever you are, we are thinking of you, and hoping you are getting the love, care, and support you deserve. We are sure that somewhere out there, there is a mom with a baby that is meant to come be loved by our family. We cannot wait to wrap that baby up in our forever love! We hope that mom is you, and that we might hear from you soon.
With love,
Alyson and Danny