Become AN EGG DONOR
Be part of witnessing the incredible joy of creating
a family through egg donation and surrogacy.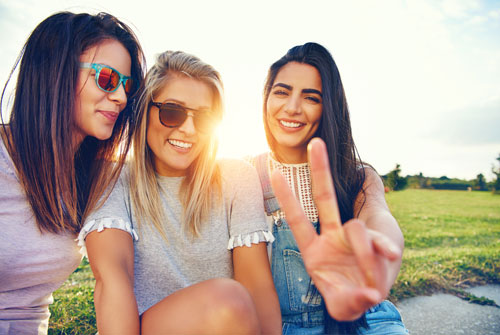 EGG DONORS

Make dreams come true and earn up to $15,000+ with Adoptions First Egg Donation. AF's thorough egg donor process ensures that you are matched with the intended parents (IPs) with whom you are comfortable working with. Unlike other egg donor agencies, Adoptions First believes strongly in known egg donation, as we believe it to be in the best interest of the child. However, we also offer semi-known and anonymous donations.

From the initial application to the coordination of fertility treatments, every egg donor is guided by a program coordinator. We are here to support you every step of the way. As an egg donor, you have the opportunity to drastically change the lives of hopeful intended parents both in the United States and abroad! To donate eggs is truly an experience you will treasure for the rest of your life.
Why Become an Egg Donor?
Egg donation (sometimes called ovum donation) is used in cases where a person wishes to have a child, but is unable to achieve a pregnancy for various reasons. This may be due to a medical condition, age, sexual orientation, or choosing to be a single parent. The gift an egg donor provides for an individual/couple in need is both remarkable and generous. By donating your eggs, your generosity will help create a family for those who could not by themselves.

To become an egg donor, review our requirements below and then complete the egg donor application.


Between 18-29 years of age (up to 31 for experienced donors)
Body Mass Index (BMI) lower than 28
Be a healthy, non-smoking woman be free of STDs
Be a U.S. or Canadian citizen
Ability to travel to the parents clinic for 5-7 days, travel expenses will be provided
No more than one occurrence of the same cancer in family history (except non-genetic cancers, such as leukemia and lung)
No serious heart disease or heart attacks under age 55
No psychiatric hospitalizations
Some education after high school i.e. enrolled in college, college classes, certification programs, bachelor's degree, master's degree, PhD, etc. If you have questions about what qualifies for advanced educated, please email us.
Applicants of all ethnic and racial backgrounds are encouraged to apply
Must have a flexible schedule and possess a strong sense of commitment
Must be comfortable with giving yourself daily injections with small needles, like those used for insulin
START YOUR JOURNEY

The first step in your application is the initial registration form. We look forward to the next steps in your journey!