Become A Surrogate Mother
Provide a gift of unparalleled compassion for couples and individuals
experiencing infertility or who are part of the LGBT community.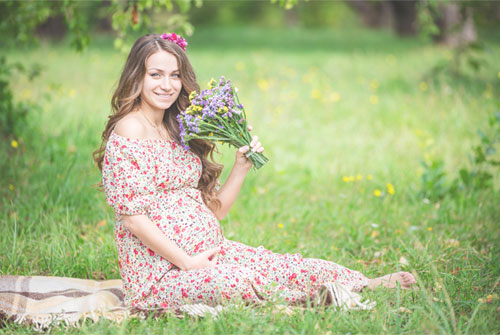 SURROGATES

Become a surrogate and become a part of a beautiful life-changing journey! Becoming a surrogate mother is a significant and rewarding decision. Being a part of Adoptions First's journey on surrogacy provides the surrogate with the most supportive and rewarding program in the country.


Surrogacy is not a journey you take alone. Adoptions First's social workers and coordinators will be with you, guiding and coordinating every step of your journey – from the fertility process, pregnancy, delivery and post-delivery. Along the surrogacy journey, you will get to choose intended parents who share the same surrogacy goals as yours.
Surrogate Mother Wanted: Do Something Amazing!
The gift a surrogate provides for an individual/couple in need is both extraordinary and unselfish. It takes a remarkable person to give of themselves so freely, and the very fact you're reading this shows you may possess the rare qualities necessary to become a gestational surrogate. The joy and experience you will go through as a surrogate is beyond words, and is something you can look back on with delight and pride for the rest of your life.



Here are the requirements to be a surrogate. A successful surrogate applicant:


Has delivered and parented a child of their own.
Has never had complications in pregnancies and deliveries, as documented by medical records.
Must be a citizen, legal resident, or legal immigrant of the United States. Legal residents and immigrants of the United States must be able to provide documentation that is valid for at least 2 years.
Is between 21-41 years of age.
Has a Body Mass Index (BMI) of no higher than 33.
Must not be a participant of the following government aid programs: cash assistance, welfare, public housing and section 8. If applicant is a participant of any other forms of government assistance, the application will be considered on a case-by-case basis.
Is living in a surrogate-friendly state in the United States (we are very sorry but we cannot work with residents from Nebraska, Louisiana, Michigan, and New York).
Has a valid driver's license.
Is financially secure, with a stable and responsible lifestyle.
Has the support of her family and/or partner. The surrogate and the surrogate's primary support person must participate in a social work screening.
Is willing to travel and consider overnight stays for IVF process.
Does not use illegal drugs, smoke cigarettes, or abuse alcohol.
START YOUR JOURNEY

The first step in your application is the initial registration form. We look forward to the next steps in your journey!