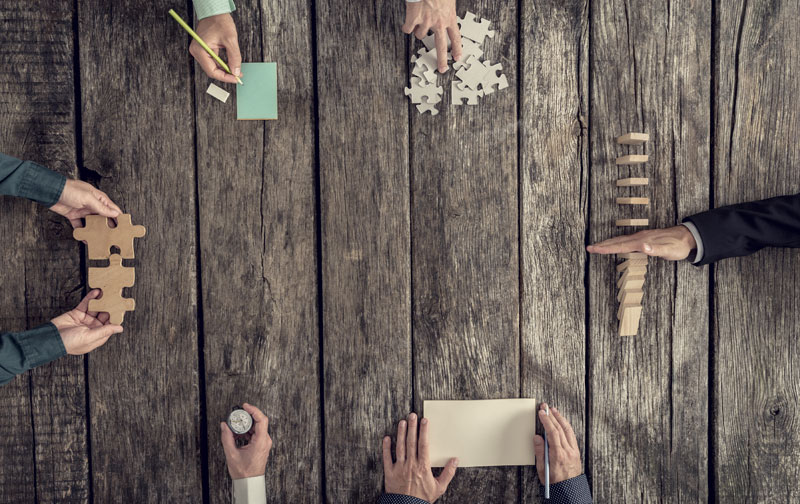 Your Adoptions First Team
As we ring in the New Year, we wanted to take the opportunity for you to get to know the lovely staff you work with on a daily basis. Each of us brings unique experience and areas of expertise to the table. We could not be more thrilled to be a part of your adoption journey and feel honored that you trust us to guide you through it. Attached are short bios written by each of us covering our experience, both personal and professional, in the field of adoption.
Ronald G. Rosenberg
ATTORNEY Ron has been practicing law in California for many years. He recognizes that active involvement in the adoption process from the outset can make the adoption journey work better for both the birth mother and the adopting family. "My life is full of incredible joy as a result of my family and I find life more fulfilling when I can give back by helping other people create their own families."
Gregg S. Koffman
ATTORNEY Greg is an attorney licensed in California who performs legal services in the area of adoption. Whether representing birthparents or adoptive families, Greg is keenly aware of the emotional nature of the adoption process and the ups and downs someone going through an adoption can experience. Greg strives to smooth out the process and make it enjoyable for all concerned. Nothing makes Greg happier than to see the smiles, tears of joy and hugs shared by family members when an adoption is successfully finalized.
David Ellis
ATTORNEY After adopting his daughter over thirty years ago, David knew he would always be connected to the adoption process as he has walked "in the same shoes" as people wanting to grow their family through adoption. He realizedthat with a lot more hand-holding on both sides, the adoption journey could be improved. He made the decision to go into the field of Adoptions services because he felt that his passion to build families and solely assist people in fulfilling their dream to become parents could make a difference. This passion and personal drive has lead David to help facilitate several thousand adoptions over the last 30 years. He has represented and been an advocate for the LGBTQ community and has had the opportunity to be a guest speaker at many events. David is an Interstate Compact specialist and has years of experience handling ICPC matters. David has reduced his management role of Adoptions First and become Of Counsel, allowing for him to be more involved in the adoption process and focus solely on adoption law and third party reproduction law (surrogacy, egg donation, embryo, and sperm donation).
Renee Franklin
Director of Adoptions First, has been working directly with adoptive parents, birth parents, and adoption professionals since 1996. Throughout that time, David and Renee have successfully collaborated on a number of domestic adoptions and international outgoing adoptions, working with families living abroad who were approved to adopt children from the USA. Working with families from around the world to see that every child has a forever home is Renee's goal and passion. Her immeasurable depth of knowledge, attention to detail, and love for adoption is evident to everyone she works with. Renee supports and guides clients and birthparents with care and compassion while ensuring that everyone receives the highest quality of adoption services.
Alexandra "Ali" Desmond, MSW
After making an adoption plan for her birth daughter over 5 years ago, Ali earned a Masters in Social Work to spend her career helping others through the adoption process. Throughout her academic program, Alexandra continued her engagement with the adoption community as a Birthmother Outreach Coordinator, Adoption Agency Intern, and Birthmother Buddy. Alexandra is an invaluable resource for our birthmothers and a wonderful asset to our Adoptions First team.
Tax Season
With the New Year also brings tax season. We wanted to remind you about the Adoption Tax Credit. We have linked below an article outlining more information and encourage you to reach out to your CPA for detailed information as it pertains to your personal tax portfolio.
https://www.nacac.org/help/adoption-tax-credit/adoption-tax-credit-2018/
The Adoption Process
We understand that there are a range of experiences, emotions and questions when it comes to the process of building your family through adoption. It truly is a journey filled with ups and downs.
For those of our families who are in the waiting phase of their adoption journey, please remember to keep hope. Earlier this month one of our alumni families (photo below) reached out to us to share the joy they are experiencing as parents. They wrote: "We cannot thank you enough. Raising this little guy has been our best adventure yet." Please see our website for other testimonials that will give you hope when you question the process. While we can make no guarantees, we remain confident that everyone who wants to adopt will in just a matter of time.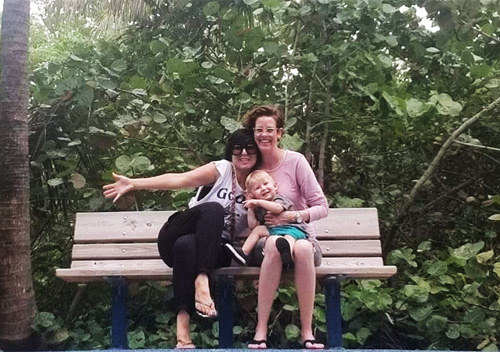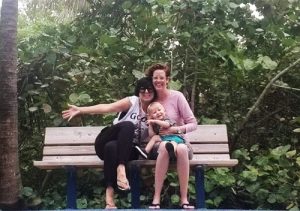 Below are some articles we found to be very informative and helpful for adoptive parents at all different stages of the process.
Adoption Laws by State
https://www.adoptivefamilies.com/adoption-laws-by-state/
Travel Tips for Domestic Adoptions
https://www.adoptivefamilies.com/adoption-process/domestic-adoptive-parents-travel-tips/
Surviving the Wait
https://www.adoptivefamilies.com/adoption-process/surviving-the-wait/failed-match/
Tips from Birth Mothers for Creating your Adoption Profile
https://www.adoptivefamilies.com/adoption-process/creating-your-adoption-profile-tips-from-birth-mothers/
Personal Story: When I Was Ready to Adopt
https://www.adoptivefamilies.com/how-to-adopt/ready-to-adopt/
SAME PASSION
NEW ADDRESS
Our New Address:
1100 Glendon Avenue, Floor 15, Los Angeles, CA 90024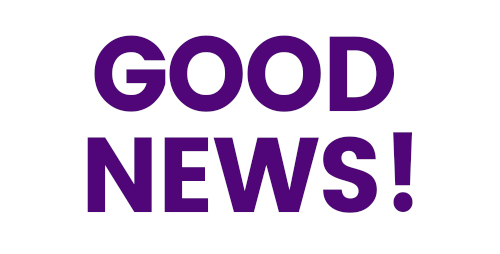 Good News
Congratulations to all of our families that recently adopted from New Jersey, California, Missouri, and Michigan. We hope you are enjoying your new and expanded families. We currently have five families waiting for their birth mothers to deliver and are hopeful they too will soon become parents.
The Birthmother Experience
The experience of becoming a birthmother is so unique and I hope that sharing my experience will bring you hope and perspective should this be the path you choose. I was 19 when I found out I was pregnant. I felt like my entire life was crashing down around me. I felt shame, anxiety, worry, and so many more emotions all at once. This was never part of the plan. The birthfather was unsupportive and chose not to be a part of my pregnancy. My family was extremely disappointed in me. I was alone and honestly thought that I had made my bed and now had to lay in it. I planned to be a single mom. I was going to school at the time. It had been a goal of mine to graduate from my university in four years. Being a mom, and a single mom at that, was going to make that very difficult. I had to give up on that dream and take on the responsibility that was coming. It was extremely scary. It wasn't until I was about 8 months that someone suggested I look into my options.
Read the full blog at: https://adoptionsfirst.com/the-birthmother-experience/
THREE IDENTICAL STRANGERS
Three strangers are reunited by astonishing coincidence after being born identical triplets, separated at birth, and adopted by three different families. Their jaw-dropping, feel-good story instantly becomes a global sensation complete with fame and celebrity, however, the fairy-tale reunion sets in motion a series of events that unearth an unimaginable secret — a secret with radical repercussions for us all.
Must See Documentary: https://www.rottentomatoes.com/m/three_identical_strangers/
Play Trailer: https://www.youtube.com/watch?v=uM5TQ4f7ycw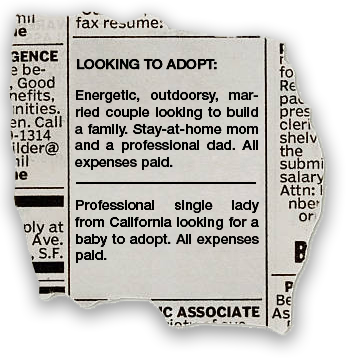 Adoption Process
We are writing to share some information as it relates to your adoption. For families waiting to be identified by prospective birth parents, the wait can be the most difficult part of the process. We continue to be here to support and guide you through what can be an emotionally trying time. A number of families have asked how long they will need to wait. Unfortunately, no one can answer that question or provide a guarantee. What we can say, however, from many years of experience and countless successful adoptions is that we remain confident everyone will be successful in just a matter of time.
The US is seeing the lowest birth rate in thirty years which certainly adversely affects the number of adoptions annually. We share this information to make you aware, not frighten you. Faced with the lower birth rate and other factors, families are choosing to be more proactive by further expanding their exposure, allowing prospective birth parents to find them. Some will engage our social media representative who advertises directly for them on Facebook and other forums while others will place print advertisements after consulting with us to discuss "adoption friendly states."
To continue to provide you with the best possible service, making ourselves accessible to prospective birth parents around the country, we have substantially elevated our online presence. Traffic to our improved website has increased and numerous calls continue to come in daily. In addition, we network with adoption professional throughout the US who will consider our families when prospective birth parents come to them searching for a family. We also maintain relationships with OBGYN offices, pregnancy crisis centers, and hospitals who are invited to reach out to us should a woman inquire about adoption as an option.
In addition, to fall in line with what other adoption professionals are offering, we are assisting prospective birth mothers earlier in their pregnancy with the payment of reasonable pregnancy related expenses. If we do nothing these woman will look elsewhere. Risk vs reward has always been a consideration and will continue to be. We are confident in our ability to successfully manage each and every situation, including situations where there is a greater financial risk to you. While we urge you to consult with your CPA, it is our understanding that in the event a prospective birth mother receives financial assistance from you and does not place her child for adoption, you may write off your financial loss as a charitable contribution. With that, the financial risk decreases and opportunity increases.
With adjustments we have and will continue to make, we are hopeful your chances of adopting will increase substantially in a shorter period of time. If you would like to talk about the information provided or anything else, please let us know.
U.S. Births Dip To 30-Year Low; Fertility Rate Sinks

The results put the U.S. further away from a viable replacement rate — the standard for a generation being able to replicate its numbers.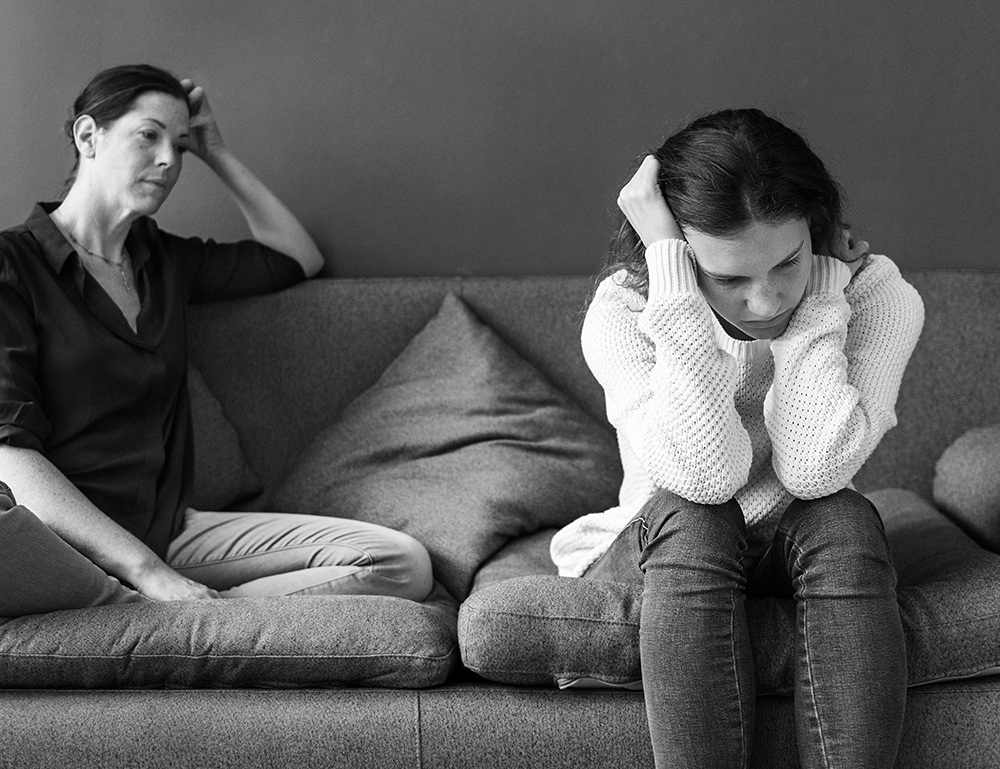 Diving In To The Dangers of Secrecy
Being an adoptee is different from not being adopted. Not better or worse, but different. As an adoptee grows up, there are unique issues to consider at home and at school. This "extra layer" can be prepared for ahead of time, and adoptive parents can arm themselves with the tools to help their child navigate these delicate moments.
Depending on their age and individual personality, they may wonder, "Do I have any birth-brothers or birth-sisters? Do my birthparents think about me on my birthday? Are my parents happy they adopted me? Why didn't my birthparents keep me?" There are a broad range of feelings and attitudes among adoptees depending upon the situation of each child and family. Everyone has their own way of reacting to the realities of adoption, and there isn't a right way or a wrong way to feel.
Luckily, adoption is more openly acknowledged and discussed today than in previous generations. Children now grow up knowing their adoption story from the beginning, without the memory of "The Day They Were Told They Were Adopted." Adoption has become a mainstream way to build a family, and your child will grow up knowing other adoptees. Whether they inquire about their birthparents as a young child, or express interest as an adolescent, the majority of adoptees do in fact want to meet their birthparents.
This information is presented to provide a forum to start a conversation with your child. The voices of adoptees should be heard. Ideally, you want your home to be a safe place for your child to feel a range of feelings about their adoption as they grow up.
Unanswered Questions
Children who are raised in an environment of secrecy, where their adoption story is vague or avoided, receive the unspoken message that the subject is taboo. They often develop fantasies to explain things they don't understand or have answers for. If they do not have information about their birthmother, they may have exaggerated fantasies that she is a princess in a far off land, or in the other direction, fear that she is someone awful.
Dangers of Secrecy
If your child expresses curiosity in meeting their birthmother, it might feel like an unnecessary complication, and the "easier" answer might seem to discourage their interest. The danger in dismissing this is that they may think that as their parents, you are protecting them from something. Children may eventually leap to the natural conclusion, "I know I came from her, does that mean I inherited something bad too?" Ultimately, not allowing them to meet their birthmother can send a message that something must be bad about her, or shameful about being adopted, or why else would they have to be kept from her?
Open Communication
Bringing the subject out into the open can normalize the concept of adoption. If children grow up in an environment where their birthparents and adoption story is easily part of the conversation, it can be something they ask about without fear of upsetting their parents. Additionally, if they meet her, they can also hear from her directly about the reasons she sought out an adoption plan and about the story of how she "just knew" that these were the people meant to be the parents of the baby she was growing inside her. This is the most effective way for your child to feel confident that they are meant to be your child.
Ultimately, open adoption brings peace of mind to birthparents, adoptive parents and, most importantly, to children. It provides individuals with an opportunity to solidify a strong self-esteem and a sense of pride in their adoption story. They can feel confident that everyone came together on their behalf, and made this plan out of love.
Download Educational Material 1:
Talking To Children About Their Birthparents- How To Handle Difficult Questions And Address Sensitive Issues
Download Educational Material 2 :

Announcements
We are pleased to announce that Renee Franklin has joined the Law Office of David L. Ellis as Director of Adoptions First. Renee has been working directly with adoptive parents, birthparents, and adoption professionals for over 21 years. She brings to the position her immeasurable depth of knowledge, attention to detail, and love for adoption. Renee will support and guide clients throughout their adoption journey with care and compassion while ensuring that our clients receive the highest quality of adoption services.
We are also thrilled to introduce Dr. Jennifer Bliss, LCSW, PsyD, who is collaborating with Adoptions First to provide clinical support, education and consultation services for our birthparents and families. For over 15 years, Dr. Bliss has worked to promote best practices in child welfare and adoption. She has supervised adoption counselors across the nation and also has a bicoastal private practice where she works with all members of the adoption triad.
Bonnie Hiler is a California attorney with over 25 years experience in adoption. As a sole practitioner, she is available as an independent contractor to assist our families as needed in answering questions and facilitating legal aspects of the adoption after a match has been made.
And finally, Adoptions First is excited to welcome Alexandra Desmond, MSW. After making an adoption plan for her daughter over 5 years ago, Alexandra earned a Masters in Social Work to spend her career helping others through the adoption process. Throughout her academic program, Alexandra continued her engagement with the adoption community as a Birthmother Outreach Coordinator, Adoption Agency Intern, and Birthmother Buddy. Alexandra will be an invaluable resource for our birthmothers and a wonderful asset to our team.
We also want to let everyone know that Elisabeth Wallock and Amy Bresler have left Adoptions First to spend more time with their families. David, Elisabeth and Amy continue to work together during this transition for the benefit of all of our clients. Their cases have been reassigned and our new Adoption Specialists will be reaching out to all of our current families in the coming weeks. Both Amy and Elisabeth have expressed their well wishes for Adoptions First and our legacy of success in building families. We thank them for their years of dedication and hope they will join us in the future at one of our Adoption Celebrations.